| | |
| --- | --- |
| | KARVY09's Recent Blog Entries |


Thursday, August 12, 2010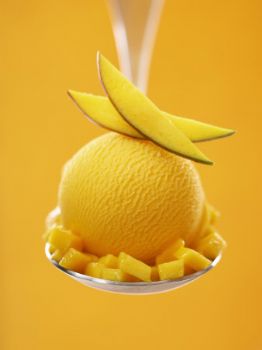 Yep, mango sorbet! I wanted a little something to get me going before my run yesterday, so I had a little scoop of mango sorbet with some chopped canteloupe before I hit the pavement. So refreshing!

Don't know if was the absolutely perfect running weather last night or the tingly taste of mango goodness on my tongue or a combination of the two, but I finally got the guts to tackle a half-mile 60-degree hill that I've been avoiding since I started running!

I did it!

Hillwork is something else. You feel it in your hamstrings, your butt, your calves, and yes, even in your arms. It somehow feels like swimming, as if my arms make much more of a difference in propelling myself through the resistance; in this case, not water, but sheer incline!

For dinner I had an egg white omelet with cheese and fresh tomatoes and baked beans in tomato sauce. I don't have my own garden (my windowsill garden thrived for a bit and then unceremoniously wilted; I don't think I have enough sun...) but thankfully my relatives do and have been generous with the fresh zucchini, tomatoes, hot peppers and cucumbers.

I love this time of year for produce. Although I mourn the fact that I can't find a good green banana anywhere (I like mine JUST when they turn yellow and it's hard for me to stomach one with any black spots) and the strawberries aren't as good as they used to be, there are peaches and nectarines and pluots and plums and the melons are already ripe when you buy them!

So PSA from Karvy? Take advantage of this month while you can! Gobble up that awesome fresh fruit!






Wednesday, August 11, 2010
A list for me to read when I'm feeling blah about myself, my journey and life in general. Feel free to make your own about your own awesome acheivements, talents, and qualities.


Dear K:

1. You've lost over 100 lbs which is a testament to your dedication and hard work.





2. Your longest run is 8 whole miles. You've never even biked that far outside!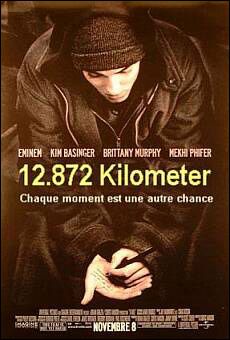 3. I know you're up in the air about your career choice and the student debt that's staring at you, but be proud of making it through 7 years of higher ed, qualifying exams, professional exams, and having the diplomas to prove it. You made the decision to go to school and it was the right one at the time.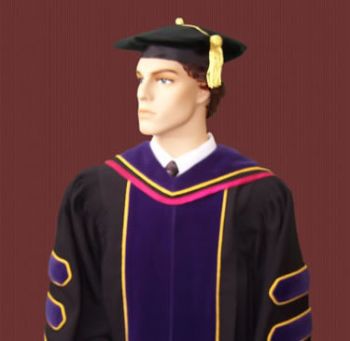 4. You have a hottie husband who adores you no matter what your size. He has a cute English accent and always, always has your best interests at heart.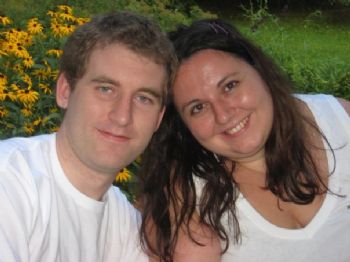 5. You've traveled to more places than most people and have so much more to see and look forward to in the future.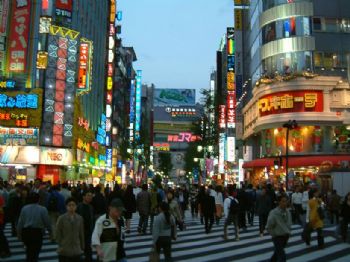 6. Even though you've got those loans and a mortgage, you have no credit card debt.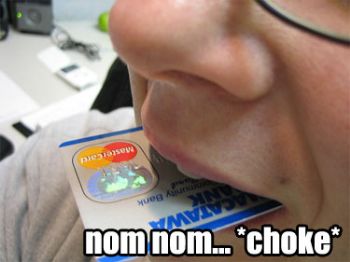 7. In less than two months, you'll be in Vegas with some of your best friends. You figured you'd invite your favorite people to come in the hopes that some of them would, and now pretty much all of them are coming. They must care about you a whole lot!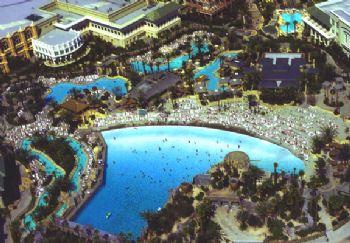 8. And you've got the most awesome dress to wear.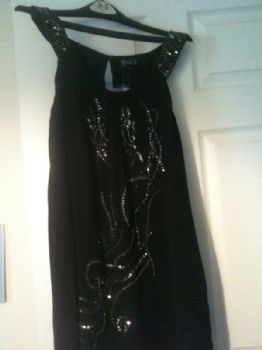 9. You will be starting your 30s with "an athlete's bill of health," according to your doctor.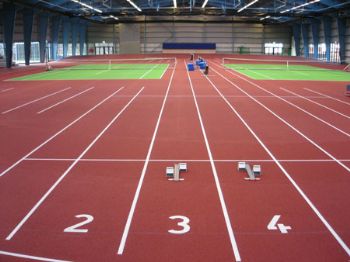 10. You're wearing dress pants today in a Junior's Size 11, a size you didn't fit into when you were in junior high school.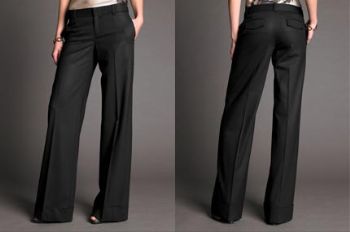 11. You had to boost the e-spinning video bike at your gym to Level 10 in order to get a spin workout that you could feel in your legs the next day.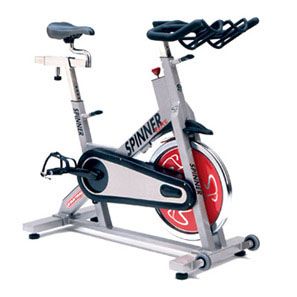 12. You are wearing shorts in public this summer for the first time since high school.

13. Speaking of above, you still have the loose skin and thigh flab, but you are so much more confident that it doesn't really matter. The shorts look cute!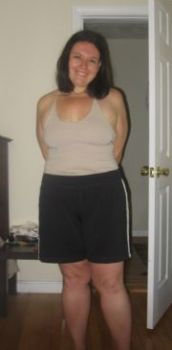 14. You're on track to run a half marathon this fall and run the whole thing. How cool is that?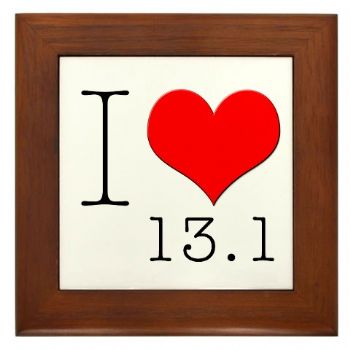 15. Even if you don't lose another pound all year, you look thinner and more fabulous than you have in all of your adult life.

16. But you're gonna lose more, because you are going to work it and make the rest of this year count!





17. So you're going to keep it up, even if the calorie range seems too low and it takes harder workouts to reach that calorie burn, because you know what kind of results can be in store and you know that you can acheive them.

18. You're going to keep writing and learning and figuring out what the best path for you is in this life and take everything as it comes.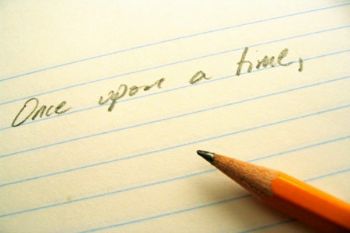 19. Those 30 or so extra pounds don't define you, just like those 130 extra pounds didn't define you last year.

20. So chin up. You're awesome. You're fabulous. And you can do this.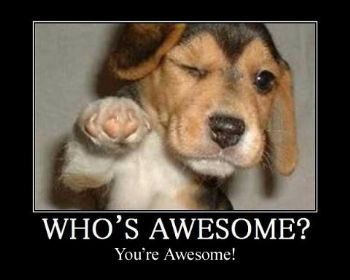 Tuesday, August 10, 2010
Because I tried to write another blog but deleted it because I wasn't happy with how it was coming out... Maybe later... Poached from TORONTO_GRRL_79!

1. What time did you get up this morning? 6:30

2. How do you like your steak? Medium rare

3. What was the last film you saw at the cinema? I saw Inception at the IMAX theatre this weekend and absolutely loved it! I only see movies in the theatre if I can see them in IMAX. Otherwise, I wait til the DVD comes out.

4. What is your favorite TV show? My absolute faves are The Amazing Race, The Office, and Parks and Recreation.

5. If you could live anywhere in the world where would it be? I'm happy where I am right now. But I'd love to see as much as I can of the world before I make that decision!

6. What did you have for breakfast? Kashi Honey Almond Flax cereal with chopped strawberries and almond milk and a cup of coffee with skim milk

7. What is your favorite cuisine? I'd have a hard time picking between Thai, Malaysian, and Japanese.

8. What foods do you dislike? Capers. ICK ICK ICK.

9. Favorite Place to Eat? I love any place with outdoor seating and a nice view!

10. Favorite dressing? Ken's Light Honey Mustard, Trader Joe's Balsamic Vinegarette, or just lemon and EVOO

11.What kind of vehicle do you drive? Kia Sportage

12. What are your favorite clothes? Comfy t-shirts, skirts, loose fitting pants

13. Where would you visit if you had the chance? Greece! Next on my list!

14. Cup 1/2 empty or 1/2 full? Time for a refill! :)

15. Where would you want to retire? Someplace warm and by the sea!

16. Favorite time of day? Morning. I like having the whole day ahead of me!

17. Where were you born? Boston, MA

18. What is your favorite sport to watch? Basketball

19. How many siblings? ZERO

20. Favorite pastime/hobby? Writing, running

21. Who are you most curious about their responses to this? Oh I don't know

22. Bird watcher? I like them, but I don't make an effort!

23. Are you a morning person or a night person? Morning, most definitely.

24. Do you have any pets? A cat named Kimiko (Kimi) and a fish named Jimmy.

25. Any new and exciting news you'd like to share? It's my anniversary on Monday and I'm figuring out a nice place to have a romantic dinner right now!

26. What did you want to be when you were little? A vet, until I realized that the animals you get to see all day are usually sick or dying.

27. What is your best childhood memory? Summers at the beach!

28. Are you a cat or dog person? Both. I'd have a whole menagerie of puppies if I had the space or time. But since I have neither, I am resigned to cats right now.

29. Are you married? Yes, two years next Monday!

30. Always wear your seat belt? Oh yes.

31. Been in a car accident? My old car was a magnet for crazies. I guess I've been in about five fender benders. Two were my fault when I was 16-17. After that, it was all on them.

32. Any pet peeves? Coworkers who brush their teeth in the office bathroom after every meal. When did that become OK suddenly? It's super gross. Just get one of those little on-the-go brushers or seriously, gum or a mint! I have a million pet peeves, but since I'm at work that's the first one that came to mind.

33. Favorite Pizza Toppings? Ham and pineapple. Or BBQ chicken.

34. Favorite Flower? Callalillies, cymbidium orchids

35. Favorite ice cream? Pistachio or Kahlua Fudge Brownie from a local shop

36. Favorite fast food restaurant? Cosi.... mmmm... fresh-baked flatbread.

37. How many times did you fail your driver's test? None! Then I rearended someone like two weeks later, but that's a whole other story...

38. From whom did you get your last email? SparkPeople! LOL.

39. Which store would you choose to max out your credit card? I could say Amazon, but that's kinda cheating... I guess Nordstrom. I could deal with a whole new posh wardrobe, thanks.

40. Do anything spontaneous lately? No, and that makes me a little sad.

41. Like your job? Not really, but it's my own fault.

42. Broccoli? Steamed, but not raw. Ick.

43. What was your favorite vacation? Oh geez, how to choose? Can I pick three? Toss up between Kyoto, Singapore/Malaysia/Indonesia, and Rome/Florence/Venice.

44. Last person you went out to dinner with? My hubs. We had burgers and fries at Fuddrucker's on Saturday.

45. What are you listening to right now? The clicking of keyboard keys.

46. What is your favorite color? Red, Navy Blue

47. How many tattoos do you have? None. I love seeing ink on others, but I can't commit to anything for a lifetime.

48. How many people will fill this out? I'm not omnicient.

49. What time did you finish this quiz? 10:22 am.

50. Coffee Drinker? Oh yes. I used to drink like 5 cups a day but I've cut it down to 1-2!





Monday, August 09, 2010
Well, from a lot of blogs I read this week and last week, I can say definitively...

LAST WEEK WAS TOUGH! For me and for a lot of my SparkFriends!

I don't know what was in the air or the water supply or whatever, but wow. For me, I know it was last week's Food Consciousness Vigilance Fatigue coupled with a really bad cold, sprinkle a dash of four longer days to make my hours for the week despite having Monday off, and add a dose of switching birth control methods to screw my hormones up...

Yeah, not a good week. I'm not excusing my own laziness and poor choices and the fact that I didn't get to the gym all week and I didn't make the best food choices this weekend but I'm acknowledging it and moving on and stating:

1. Yes, I did have a Sonic cream slush for breakfast yesterday. And two glasses of wine. And I ate two Italian cookies and a half of a chocolate chip cookie after dinner. And a huge burger and fries on Saturday night. But despite these "splurges," I didn't go nuts. And that is important.

2. The only exercise I did last week was walking, but my body was so out of whack that I know that the rest did me good, even though I do feel soft, I'm excited and antsy waiting for work to end so I can get back to the gym tonight! I got a yearnin' for the burnin'!

3. I got the Runners World mag I subscribed to on Friday and read it cover to cover. It was like it was made for me. Lots of stuff about half marathon training and triathlons and just a lot of amazing stuff! Training starts September 6th!

I also have a new range to work with: 1260-1610 contingent on burning 4,000 calories per week. So I'm going to aim for1400-1500 calorie days this week and get back to my old schedule of running and cross-training.

MONDAY: Run 3-miles, arms
TUESDAY: Spinning, abs
WEDNESDAY: Run 4 miles, legs
THURSDAY: Zumba, Kickboxing
FRIDAY: Gym tri: Run, bike, swim
SATURDAY: Walking
SUNDAY: Long run (6-7 miles)

170s, here I come! I want my tone and energy back!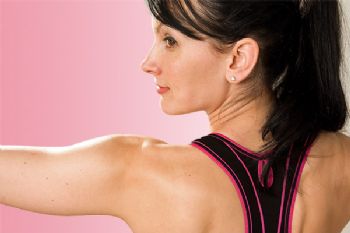 Friday, August 06, 2010
My building's cafeteria has a $6 buffet on Fridays and I totally forgot I agreed to have lunch with two coworkers today. I already had my lunch packed and I brought it down to the cafeteria to eat with them. They LOVE the $6 buffet... it's basically all the food you can fit in a really big plastic takeout container. The cafeteria's way of getting rid of leftovers before the weekend, I guess.

Usually they come back with gobs of gross fatty food like beef ribs and fried chicken, so I was curious to see what it looked like.

Today? Grilled chicken breasts, blackened grilled catfish, steamed veggies, chicken fried rice, steamed rice, and fettuccini alfredo.

So I figured... one catfish filet, a ton of steamed veggies, and SIX HUGE CHICKEN BREASTS could fit in the container. I ate the catfish and the veggies and I'm bringing the chicken breasts home. I figure I can make a nice chicken salad this weekend, maybe with some grapes and walnuts for crunch.

"Wow, there's all HEALTHY stuff here today," my coworker said, wrinkling his nose, and piling some chicken on top of the fettuccini alfredo.

You gotta laugh. The buffet gods were smiling on me today!





First Page
1
2
3
4
5
6
7
8
9
10
11
12
13
14
15
16
17
18
19
20
21
22
23
24
25 26 27 28 29 30 31 32 33 34 35 36 37 38 39 40 41 42 43 44 45 46 47 48 49 50 51 52 53 54 55 56 57 58 59 60 61 62 63 64 65 66 67 68 69 70 71 72 Last Page

Get An Email Alert Each Time KARVY09 Posts