| | |
| --- | --- |
| | KARVY09's Recent Blog Entries |


Wednesday, July 07, 2010
Again, trying to show that shopping well doesn't have to be expensive. I shop at Market Basket by the way, just like every single person in Massachusetts/New Hampshire should. It is by far the cheapest and best supermarket in the area.

PRODUCE





2 lbs fresh strawberries
2 pints Maine blueberries
2 lbs fresh peaches
2 lb bag of carrots
2 lb bag baby carrots
Bag shredded carrots
2 cucumbers
2 lemons
3 green bell peppers
2.5 lbs bananas
4 vine tomatoes
2 avocados
1 head iceberg lettuce
Bag of 3 romaine hearts

DELI



Rotisserie chicken (for dinner)

DAIRY




Quart Chobani plain Greek yogurt
Quart egg whites
2 packages reduced fat string cheese
Aero whipped cream
18 medium cage free eggs
Frozen thin crust cheese pizza
Crinkle cut frozen oven fries

BAKERY



Pecan Raisin Bread (day old and so freaking good)

GROCERY



2 boxes Triscuit thin crisps
Joseph's whole wheat flax pitas
1 lb coffee
Rolled oats
Francesco Rinaldi no sodium added pasta sauce
2 boxes "plus" rotini
1 loaf scali Italian bread
1 package English crumpets
1 can of cooking spray
3 bottles Powerade Zero

MEAT




1 package chicken hotdogs
1.5 lbs thin sliced turkey cutlets
1 lb thin sliced chicken breasts
2 lb extra lean ground turkey

GRAND TOTAL: $98.89

Not too bad, right? And the produce was reasonable! Only the strawberries and peaches were over $3. So shop around for the best supermarkets. You can eat healthy and save money, I promise!





Wednesday, July 07, 2010
Fourth of July came and went and yes, I overindulged in the margaritas (made with lite mix) and pinot grigio and went to popcorn and chips a few more times than I would have otherwise. I had a lot of red meat and an amazing breakfast at the local diner. The scale was not friendly when I jumped on yesterday, but I'm owning it and moving on. I didn't go too crazy, so I know a lot of that is water weight.

I'm ready to get back to business.

I realized... THREE MORE MONTHS UNTIL WE LEAVE FORVEGAS! OMG.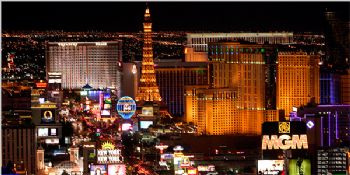 I want to look HOT poolside. I want to go out at night and turn heads! Also the SparkAds read my mind and show advertisements for the hotel we're staying at... ahhhhhhhhhh!

Going to the supermarket today and I'm going to get lots of great food and make smarter food choices for the rest of the month. I've upped my calories burned goal for the week to 4000 and hope I'm able to do this. As I've gotten thinner and fitter, it's gotten harder and harder to burn mega calories like I used to.

It is HOT out there, which for me, means no running outside at least when I'm away from the beach and the cooler breezes. It was 85 degrees at 6 am yesterday! If you're one of those people who can handle it, I gotta applaud you, but I'm totally not one of them. I sweat like crazy, I start seeing circles, and I just run out of gas. So I did a treadmill run yesterday. It was OK. I used to be unable to break 5 mph on the treadmill, but I'm up to about 5.4 now, though I'll never like it as much as outdoor runs.

I'd love to be in the 160s by my trip to Vegas (about a 5 lb loss per month). I want to make this summer as successful as the last one.

Let's rock out this summer, OK? TIKI TIME!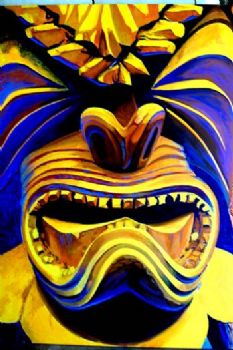 Friday, July 02, 2010
Many Sparkfriends have written recently about compliments, either the ones they received recently or the ones that they crave or hope to get in the future. When you invest so much into getting healthy and losing weight, it's understandable that we would want the people closest to us to recognize all those efforts. Others have a hard time accepting even the most sincere compliments because as women, we've always been taught to downplay our worth or the worth of our possessions or accomplishments.

A dress: "This old thing? I've had this for ages."

A recipe: "Oh, this took seconds to make. It's nothing."

Weight loss: "Not that much. I need to lose a lot more."

Sound familiar?

Well, I've been having another issue entirely with my weight loss and compliments. I get complimented a LOT, especially now that because of summer and annual gatherings, I am seeing people that I haven't seen since last year. I enjoy the compliments, don't get me wrong. It's great motivation to know that people are seeing the results of all your hard work. And it's pretty obvious that I've lost a good chunk of weight. And I know that I do look and feel better. So in these situations, I try to smile and say thank you and just leave it at that.

But then there are all the follow-ups, the questions about pills and gastric bypass. To the people who don't see me often, it's really not apparent that I've been losing less than 2 lbs per week, a completely healthy rate, and these questions are jarring to say the least.

My grandmother called me over the other and said she had something to show me, so I went over on the way to my office only to find a family friend who had moved to Florida and was back for a visit. "My God," she told me, "you look so different from your wedding photos. You look amazing now!"

I was stung. This was the day I felt the most beautiful in my entire life. I had a gorgeous gown that I absolutely loved. I had my makeup professionally done and felt so crazily beautiful. I was beaming from ear to ear at the prospect of marrying the man who I knew in my heart was my soulmate.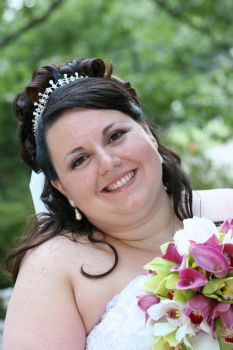 And she was telling me that I looked amazing (and different from my wedding photos) NOW in my t-shirt and too-big pants and flip flops, with no makeup and bags under my eyes because I didn't sleep very well the night before.

Why? Because I weigh 90 lbs less than I did on that day? Despite the dress, despite all the preparations, despite that wedding day glow and a huge smile, was I simply not as "amazing" as I could have been because I was an obese bride? Were my wedding guests secretly thinking, after telling me how gorgeous I looked, "but you'd have looked better if you'd lost a little weight..."?

And that's the thing. She didn't mean to say it in an offensive way, but nonetheless, it got me thinking about how people have perceived me all of my life. I've been an adult for over 11 years now and every single one of those years was as an obese woman until last week. My fat was a part of me, but I didn't think it defined me. Sure, I realized that there was discrimination and there were cruel people and both those things played a factor in my life, but I lived a full and normal life. I traveled. I went to good schools and got fancy degrees. I did a lot of fascinating things.

So to have this thing... this weight loss... be greeted with the same level of enthusiasm (if not more) as my other accomplishments is... disconcerting.

OK, I get it. It is a big deal. Those PEOPLE magazines emblazoned with "Half Their Size!" showing women with photos in their old pants just like mine wouldn't fly off the newsstands if it wasn't a big deal.

So maybe I'm just reading too much into it. Maybe it's just a sign that I'm still insecure about myself and where I am in this world. It's probably something that I need to work on.

Just more proof that this weight loss thing is so mental. I hope that by writing this, I'll be one step closer to catching up psychologically to the physical aspect.






Thursday, July 01, 2010
Wow, itís hard to believe Iíve done a year of these recap blogs already! But I have, and theyíve totally worked for me and kept me motivated. Also hard to believe that 2010 is half over. Scary.

I had a great June! I ran my first 10K race, celebrated my Sparkversary and running anniversary, and kicked obesity for good! Let's see how I did...

RECAP RESULTS:

JUNE:
-7 pounds
28 days of cardio exercise
4 days above calorie range
Tracked 30 days (tracked meals Ė and not calories Ė while in Pittsburgh)
2,450 fitness minutes
15,376 calories burned
Turned to gym circuit training and at-home abs as a form of strength training
Ran my first 10K race


JUNE GOALS:

-Lose 6+ pounds to be "overweight" by end of month!



I weighed in unofficially yesterday (as I always do end-of-month) and I was at 184 on the nose, so I lost 7 lbs this month. Extremely happy with those results! I am no longer obese and Iím pretty much a Size 12 now and it feels terrific! I got this cute dress for $11 this week. Itís a bit tight, but I figure by the end of July itíll look even better and Iíll post a photo then.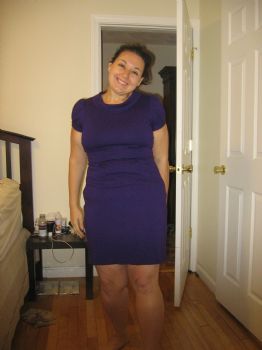 -2000+ fitness minutes



I got 2,450 fitness minutes this month. Yeowza!

-Run the Market Square Day 10K (in under 75 minutes!)



The 10K was so much fun and I exceeded my expectations with a time of 70 minutes, 45 seconds!

-Meet sodium levels 5/7 days per week



I did very well this month with meeting sodium goals. Week 1: 3/7 (travel); Week 2: 5/7; Week 3: 7/7; Week 4: 6/7. This goal definitely keeps me accountable to eat cleaner and better food as the more heavily processed food has more sodium

-Run 3-4 times per week



Met this goal, though only 3x per week after the 10K. Iíve been incorporating shorter runs into my circuit training. I love running and Iím not going to stop, though I have been enjoying having more flexibility in my running schedule.

-At least 2 classes at the gym each week (kickboxing + one other)



I did well with this! At least the last two weeks of the month when my schedule became more flexibleÖ Week 2, I went to spinning and kickboxing. During Week 3, I did Zumba and kickboxing and this week, I decided to do a mini-triathlon at the gym instead of going to spinning class, which I think counts! Oh and kickboxingÖ hehe.

-Find ways to make strength training routine fun!



I think Iíve done this. I have my yoga mat on the floor near the TV and a sticky note reminding me to do some abs while in front of the tube. Iíve started doing more circuit training at the gym and switching from cardio to strength every 10 minutes.


JULY GOALS
Time to enjoy the summer! I have 30 pounds to go in order to reach a normal weight for my height. Iím thinking that 30-35 lbs will probably be it before I start maintaining, (around 150 lbs) but we will see what my body looks like when I get there. So my goal now is to lose 5+ lbs a month to reach 154 or less by the end of the year.

-Lose 5+ pounds this month
This will put me at 179 and will mark 100 pounds lost since starting SparkPeople on 6/3/09.

-2000+ fitness minutes
Iím pretty sure that I can do this easily, but Iím just putting it out there!

-Meet sodium levels 5/7 days per week
Pretty self-explanatory!

-One long run per week and increase long run mileage to 8 miles
Iím up to about 6.5 miles on my long run, so I would love to get up to 8 by the end of July.

-Work on my 30 by 30 List
The list is on my SparkPage if youíd like to see it. I think Iím going to focus on reading some of those books, finding a new recipe or two every week, getting the brokerís license, making that mojito and organizing my files.

OK, and hereís the big goal for the month and Iím totally excited about it!

-Work on my running memoir
Yes, Iíve decided that there is enough to write on Running While Chunky to publish a book to that effect. So while my career is in flux right now, Iíve decided to take the month of July to seriously put pen to paper (or fingers to keyboard) and get it written.


PREVIOUS RESULTS:

JULY:
-8 pounds
22 days of cardio exercise
5 days above calorie range
Tracked 27 days
1225 fitness minutes
11,190 calories burned
Ran 3/4 mile at a time

AUGUST:
-10 pounds
28 days of cardio exercise
5 days above calorie range
Tracked 31 days
1570 fitness minutes
11,587 calories burned
Began strength training
Ran 1.5 miles at a time

SEPTEMBER:
-8 pounds
20 days of cardio exercise
6 days above calorie range
Tracked 30 days
1215 fitness minutes
10,831 calories burned
Continued strength training
Ran 2 miles at a time

OCTOBER:
-8 pounds
25 days of cardio exercise
1 day above calorie range
Tracked 31 days
1765 fitness minutes
10,163 calories burned
Continued strength training 2x per week
Ran 3.1 miles at a time

NOVEMBER:
-7 pounds
26 days of cardio exercise
1 day above calorie range (not counting Thanksgiving)
Tracked 29 days
1635 fitness minutes
13,006 calories burned
Continued strength training 3x per week
Ran 5K outside without stopping!

DECEMBER
-7 pounds
30 days of cardio exercise
3 days above calorie range (not counting Christmas)
Tracked 29 days
1925 fitness minutes
14,819 calories burned
Continued strength training 3x per week
Ran 4.5 miles on the treadmill without stopping

JANUARY:
-6 pounds
29 days of cardio exercise
4 days above calorie range
Tracked 31 days
1,845 fitness minutes
14,926 calories burned
Continued strength training (circuit training and EA Sports Active) 4x week
Ran 4.75 miles on the treadmill without stopping

FEBRUARY:
-6 pounds
20 days of cardio exercise
2 days above calorie range (not including vacation)
Tracked 21 days (due to vacation)
1,170 fitness minutes
10,711 calories burned
Strength training lagged; maybe 1-2x week
Running on hold due to injury

MARCH:
-7 pounds
28 days of cardio exercise
3 days above calorie range
Tracked 31 days
2,330 fitness minutes
16,313 calories burned
Strength training 2x per week (outside gym)
Ran 4.25 miles outside

APRIL:
-8 pounds
22 days of cardio exercise
4 days above calorie range
Tracked 27 days (did not calorie count Easter or NYC)
2,065 fitness minutes
13,907 calories burned
Strength training 2x per week (outside gym)
Running lagged due to injury

MAY:
-5 pounds
28 days of cardio exercise
4 days above calorie range
Tracked 31 days
2,285 fitness minutes
19,433 calories burned
Strength training 2x per week (outside gym)
Ran 6.5 miles outside






Wednesday, June 30, 2010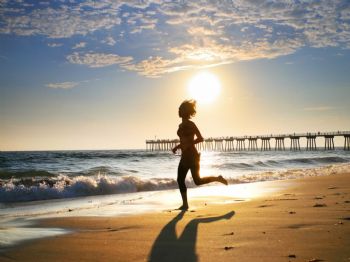 Tomorrow is July 1st, which will mean that 2010 is half over. Scary, huh?

Remember back in January, when you sat down and made your New Years resolutions? Chances are you were holidayed out, hungover, bloated or a combination of all three. You might have aimed high and made some lofty resolutions and goals. Maybe you joined a gym that you visited a few times. Maybe you vowed you would never eat pizza again. You were going to be perfect from then on out!

Go back and look at them. Go ahead. I'll wait.

So how are you doing?

If you've fallen off-track now, you don't have to wait til on the cusp of 2011 to make new resolutions. In fact, summer is an even better time to start! It's warm and there are plenty of outdoor activities that don't cost much and can get you moving. Last summer was when I finally made a commitment to get healthy. Developing those good habits when the weather was good and fresh fruit and veggies were in season really helped me during the cold and bitter winter months when it became harder to squeeze exercise in.

Now a year later, I'm going to run on the beach and know that I've completely changed my life!

Don't be hard on yourself. Keep it simple!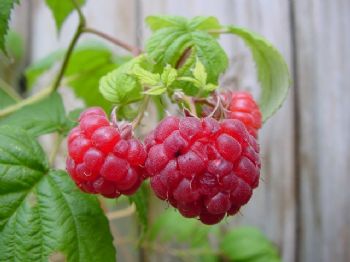 Vow to eat more fruits and vegetables and less processed foods and use the nutrition tracker.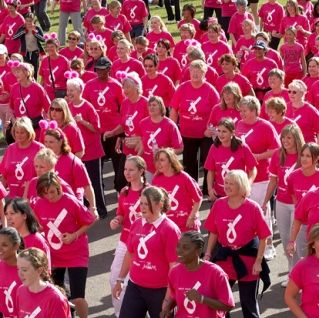 Set aside 60 minutes a day for exercise, no matter how light the exercise might be. And if you get really ambitious, sign up for an event this fall. It could be a walk for charity, a family relay, a race... ANYTHING! I believe that having a special event on the horizon is a great way to stay motivated to stay in shape.

Make time for one fun and active event every weekend whether it's a picnic and frisbee in the park, kayaking on a lake, or a hike in the woods.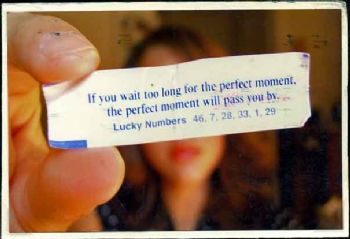 And remind yourself that none of us is perfect and that life isn't always going to go smoothly. That doesn't mean that we have to give up completely. And when you lose the weight, life still won't be perfect. You still won't have the perfect body. And that's OK!

So smile, it's summer. Even though you're not a kid anymore, you can still enjoy and have fun! The best of 2010 is yet to come!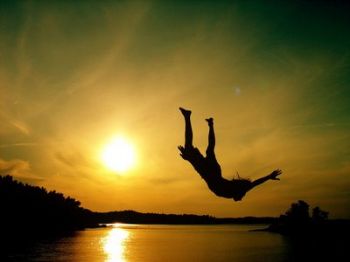 First Page
1
2
3
4
5
6
7
8
9
10
11
12
13
14
15
16
17
18
19
20
21
22
23
24
25
26
27
28
29
30 31 32 33 34 35 36 37 38 39 40 41 42 43 44 45 46 47 48 49 50 51 52 53 54 55 56 57 58 59 60 61 62 63 64 65 66 67 68 69 70 71 72 Last Page

Get An Email Alert Each Time KARVY09 Posts