| | |
| --- | --- |
| | KARVY09's Recent Blog Entries |


Sunday, January 24, 2010
Ran my treadmill 5K in 38:30, my lowest time yet: woo hoo! Then I almost fell off the treadmill coming off due to jelly legs. Oops.

Went ice skating: great time. Fell down and bruised both knees. Ow.

Got some work done: wonderful. Then realized that I needed to do a lot more than I expected and I'm still not done. Eesh.

Dinner date with friends: happy to see them again. Restaurant we wanted had a 60 minute wait. Argh.

Next restaurant seated us right away: cool. But service took forever! Meh.

After dinner, we went to see Invictus, which is on our "must-see" list: yippee! The people in front of us bought the last two tickets. Whaaaaaa? Hasn't that been out for AGES???

Just a sampling of the "Yay, but oh, wait..." moments this weekend. On top of it, my cat's not doing too well (she's old and suffers from diabetes), and I'll probably have to take her to the vet to see what's going on. I'm really not ready to say goodbye yet, but I might have to do what's best for her. Arghhh. Right now, I'm enjoying some well-deserved relaxation, which I think my body and mind is demanding right now. Not every weekend can be perfect, but this one was so strange, and went by WAY TOO QUICKLY.





Thursday, January 21, 2010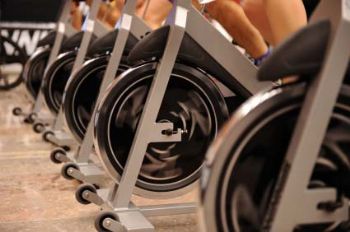 I just have to say that I was TERRIFIED of spinning. It was one of those exercises that put the fear in me and it's because I failed at it in the past. I find that almost all of our fears are rooted in some childhood or past memory that is painful and this was no exception.

I was 18 and I had gone from 230 pounds to 210 pounds in about 45 days after eating grilled chicken and watermelon and riding the exercise bike at the gym. After finally deciding to try spinning, I was greeted with a very mean instructor who looked me up and down and basically decided that I couldn't do it. My fate was sealed at that point. I lasted maybe 10 minutes and then left the room. I remember my legs being on fire and not being able to stand up on the bike at all. Probably because despite weighing less than I do now, I wasn't very fit.

At 18 and 210 I felt so fat. I never thought I could ever be under 200 pounds.

Soon thereafter I abandoned my weight loss attempt. It was my last serious attempt before ballooning to 286 pounds in January 2009.

Today was very different. The spin instructor was short and spunky and made a special effort to help some of us first-timers set up the bikes and walk us through it. I decided that I was going to take it easy because I wanted to make it through the whole class. Well, I don't know what happened, but it wasn't all that hard. I ended up increasing resistance quite a bit more than I intended and kept up with the instructor on pretty much every move (including all the "hills" and jumps"). I think she might have made it a tad bit easier because there were a lot of newbies involved, but still, I DID IT!

And there were some great songs that I never would have expected: Bat Out of Hell, I Only Wanna Be With You, Obladi Oblada, and a cool techno remix of Single Ladies.

It's so true that you can be fit and fat. I was by far the biggest girl in the room, but many of the thinner newcomers to spin left halfway through the 50-minute class in a fluster (much like I did over 10 years ago).






Rewind to yesterday...

So I have been trying out a new (expensive) gym, using a special deal for a one month membership and two personal training sessions for $20. Great deal, huh? Actually facing a very fit person one-on-one and having them critique what I was doing was another step I promised myself I would take in 2010.

I met with a personal trainer yesterday for the first time and he was extremely cool and supportive. First he had me do a series of fitness tests to see how my muscles were doing: a series of squats with arms raised, lunges stepping over an outstretched band, and a number of flexibility exercises. "You're in great shape," he told me. I was flabbergasted. Here I was, overweight by about 50 pounds and I was in GREAT SHAPE? Rolling my eyes, I moved on to the next exercise.

Yes, I need to be better about taking compliments, you're right, dear Sparkers. My mind immediately chalked his comment up to it being January and seeing a series of people who were new to the gym. But you know what? NO. It's not that. It's my 7+ months of hard work! It is paying off!

And spinning today completely reinforced that more positive mode of thinking!

I told him about how I lost 70 pounds last year and was running and trying new activities. He said he never recommended running as an exercise for his clients because of the chance of injury, but since I had already run 5Ks he'd add it into our workout. He told me that he definitely wanted me to do intervals with my normal running pace as the "slow" portion. So I showed him how I ran! He demonstrated a few breathing tips and corrected my form a bit, and I got up to 5.5 mph at 30 second intervals! Whew! So a faster pace WILL happen for me eventually, and that made me extremely happy.

And tired. It's been an exhausting couple of days and my butt and legs are already sore. Totally expected of course!

Time to try to sleep despite this great high I have! Night friends!







Wednesday, January 20, 2010
So today the scale didn't move, which didn't surprise me. I had way too many restaurant meals in the last week, and while I did well overall, I need to get back to the whole foods that nourish my body with nutrients and stay away from the sodium and fat that stagnates my progress! I decided to do my measurements today.

Body Part - June - July - Aug - Sept - Oct - Nov - Dec - Jan

Waist - 46 - 43.5 - 41 - 39 - 39 - 37.5 - 37 - 36
Hips - 53 - 50.5 - 49.5 - 48.5 - 48 - 47 -46 - 44
Neck - 16 - 15.5 - 15 - 14.5 - 14.5 - 14 - 13.5 - 13
Thigh - 32 - 31 - 30 - 29 - 28 - 27 - 27 - 26.5
Upper Arm - 16 - 16 - 15.5 - 15 - 14.5 - 13.5 - 13.5 - 13.5

Inches lost since December: 4
Waist - 1
Hips - 2
Neck - 0.5
Thigh - 0.5
Upper Arm - 0

Inches lost total: 30
Waist - 10
Hips - 9
Neck - 3
Thigh - 5 .5
Upper Arm - 2.5

VERDICT: Mullettastic!



WOW. The scale really doesn't say it all, does it? This was one of my better months measurements-wise. Thank you, Jillian! I'm going to meet with my very first personal trainer in a little while and I'm excited to be whipped into shape so that measuring tape can keep going down!






Sunday, January 17, 2010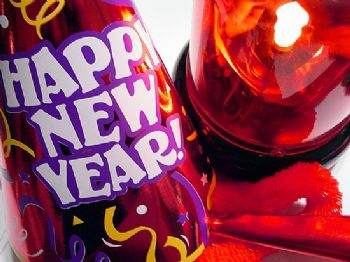 It's a little over two weeks since the beginning of 2010 and I've already noticed that a lot of people have started struggling with their New Year's resolutions to lose weight and get healthy. A lot of SparkPeople accounts will likely go dormant this week, and maybe they'll come back in a couple of months, or maybe not.

My message in this blog is this: Deprivation leads to recidivism. If you completely cut out the foods that you love from your diet at the very beginning of your journey, chances are that you will drive yourself crazy and you will not go far.

Many people are well into the Special K Diet or Nutrisystem or Atkins or another specially crafted and restrictive diet to help them lose weight. Maybe they started eating raw, clean, vegetarian, or some other eating plan. Or they jumpstarted with a Medifast or Optifast, which seems to be really popular these days.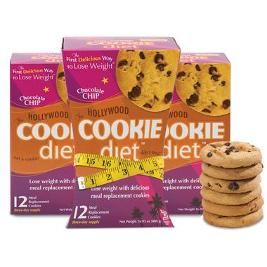 Chances are, the first week was full of that high that comes with shedding water weight. People post big losses, maybe even as high as 6-8 pounds, and the elation that comes with seeing the scale go down that much is hard to top. Especially when you are faced with a more modest 1-2 pound loss in the second week. Your husband, who was encouraging of your resolution, is now cranky because he wants pizza or Chinese buffet, and maybe becomes a little resentful and brings in chips and ice cream and munches in front of you. And then you have to go to a birthday party or other celebration where bad food is everywhere. It can be really frustrating.

I understand this, because in my last weight loss attempts, I did this. I told myself, no more pizza, no more fried food, no more chocolate and cake. And I did really well for 2-3 weeks. I ate healthier, I felt better, and I was losing weight. Ideally, this is the way that it would go on for months and months and months until I hit my goal weight. But it didn't. I craved something and I deprived myself until I couldn't take it anymore and I binged. And then I felt weak and powerless and I quit.

Now I try to do things differently.

Friday night I was starving after running around all day and not eating very much. I'd eaten lower in my ranges during the preceding three days too, which might have accounted for my hunger. We ordered pizza and I totally intended to eat 2, maybe 3 slices and some salad. I ate 4. It was the first time since starting at SparkPeople that I felt the need to eat a half of a pizza, about 7 months. But I owned the decision. I said to myself, "Is it the best thing to do?" I answered, no, but I was still hungry and I really wanted more pizza. I ended up being about 50 calories over my range for the day. Now, the old me would have bemoaned the decision and might have beaten myself up for days or weeks. The new me turned on the Wii and did some stationary running exercises.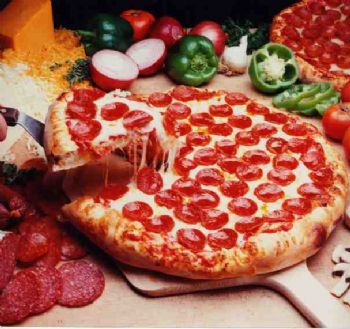 None of us are perfect.

Someone sent a message to my SparkFriend basically lecturing her for going to a major restaurant chain and having a burger and fries. She's lost nearly 60 pounds so far, she looks great, and she is a SparkPeople motivator. Now I did the exact same thing on the exact same day, but I budgeted my calories, ate in moderation and came in mid-range. That person could have sent me the same message.

Can I say it again? I'm not perfect. I didn't have the perfect week, but I'll still probably lose weight this week. That pizza and steak is not enough to thwart the rest of my positive efforts.

So here's the thing, don't ban certain foods from your diet, especially at first. There will be plenty of time to try clean eating or vegetarianism or low-carb or other options when you have the basics of tracking and moderation down. It's not all or nothing and you don't have to feel deprived at the end of every day.

You can do this! You can!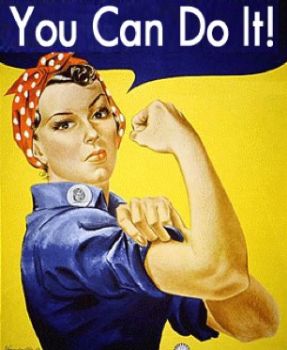 Thursday, January 14, 2010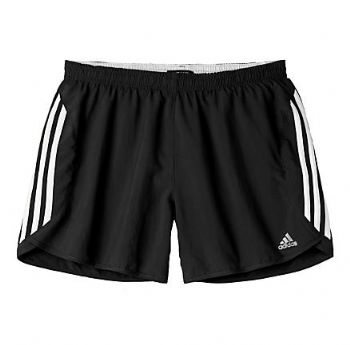 Ugh, time to clean out these drawers and all the too-big clothes that I'm never ever going to fit into again...



Whaddup?



Who's that?



Your shorty shorts, the ones you only wear to bed because you are embarrassed of those big, chunky thighs of yours.



Oh, you.



So what's it going to be? You gonna keep me or toss me like that Size 22 skirt I just saw go by? Maybe the next person who gets me will actually let me see the light of day!



I'll keep you. You're comfy to wear at night.



But I'm athletic shorts! You're supposed to wear me at a game of soccer or basketball. Instead I'm stuck under the covers while you catch some Zs or sit around the house watching TV.



Yeah, well, I'm embarrassed. Next summer might be different.



You say that EVERY SINGLE SUMMER.



No, really, look at me!



Not bad. Actually, looking pretty good!



Thank you.



What the heck do you wear in the summer in the 90-degree weather if you're not wearing me?



A knee-length skirt usually. Kinda like the one I just tossed.



You just tossed a lot of those. You're not going to have very many to wear this summer.



No, I hope to be a much smaller size by then!



But what about me?



You'll probably still fit. You are a tiny pair of shorty shorts.



Does that mean I get to go outside?!?



I hope so.



Not good enough.



Yes, I will wear you outside.



Say it like you mean it!



I WILL WEAR YOU OUTSIDE!



Now get rid of this XXL top. It's bugging me!



First Page
1
2
3
4
5
6
7
8
9
10
11
12
13
14
15
16
17
18
19
20
21
22
23
24
25
26
27
28
29
30
31
32
33
34
35
36
37
38
39
40
41
42
43
44
45
46
47
48
49
50
51 52 53 54 55 56 57 58 59 60 61 62 63 64 65 66 67 68 69 70 71 72 Last Page

Get An Email Alert Each Time KARVY09 Posts