| | |
| --- | --- |
| | KARVY09's Recent Blog Entries |



Thursday, November 12, 2009
I've lost 48 pounds on SP, but I've lost 55 pounds this year, so I feel like it's OK to jump the gun and post this blog!




1. My favorite black boots zip up all the way
2. I'm no longer encroaching on the seat next to me on the bus/train
3. I've got so much more energy
4. My family and friends are proud of me
5. I can run a 13-minute mile now!
6. I'm less inhibited about being "on top" (yeah, you know what I mean...)
7. The muffin top is a mini-muffin top now, soon to be a nothing top
8. I can bound up 3 flights of stairs without being out of breath
9. My muscles don't ache like crazy after doing strength training now
10. Fewer stares from judgmental people
11. The front desk guy in the gym told me I'm "looking good"
12. I actually savor treats like pizza, chocolate, and ice cream instead of gorging on them
13. I look forward to getting a chance to go for a walk or run
14. I have a lap now!
15. I'm sleeping a whole lot better
16. I weigh less than most of the Biggest Loser contestants now
17. Three pant sizes down!
18. Bring it on, Jillian. Bring it on.
19. All my "tight clothes" are too big now
20. I don't feel deprived or restricted with my food; just satisfied
21. My self-esteem and cheerfulness are up exponentially
22. No longer ashamed of being morbidly obese
23. I've learned to enjoy vegetables on their own, without sauce or dressing
24. My arm isn't bigger than my neck now
25. I'm stronger; both mentally and physically
26. I'm not afraid to try new activities or exercises anymore
27. I will go into 2010 knowing that I'm way ahead of resolution season
28. Snacks are my friends now
29. Two more pounds and I will weigh less than I did in college
30. I know that a 10K will happen for me; maybe even a half marathon
31. I'm no longer a sugar addict
32. My husband offered me his jacket when it was cold and IT FIT
33. I've enjoyed every one of my rewards so far
34. Yoga doesn't scare me. Zumba doesn't scare me. Spinning doesn't . . . okay, spinning still scares me! :p
35. I'm not afraid of sharing my weight anymore. I WAS in the 280s, I've lost 50 pounds. And I'll NEVER be in the 280s again.
36. 1-2 drinks get me tipsy. Don't need more than that!
37. I've learned that "bad days" aren't going to derail me
38. I'm going to ski this year and not be afraid of being the fat chick on the slopes
39. I walk into McDonald's and get a $1 coffee and nothing else tempts me
40. I'm getting more and more excited about my eventual shopping spree
41. I found a belt in the store that actually fits!
42. I have to boost up the resistance on the elliptical machine to 10+ in order to get a decent workout now
43. The armrest doesn't dig into my thigh on the plane or at the movies
44. My "before" and "after" photos are kinda cool ALREADY
45. I'm now confident that the holidays can't break me
46. People on SP see me as a motivator and inspiration (still feels weird typing that!)
47. I am DONE being the fat girl
48. I'm almost ready to bid goodbye to plus sizes
49. Did I mention I'm a RUNNER? :D
50. I've lost about 50 pounds since June. Now I truly believe I can lose 50 more pounds by next summer!





Sunday, November 08, 2009
What a gorgeous Sunday. Finally we had a beautiful and warm autumn day in the Northeast: 60 degrees and not a cloud in the sky!

So I went to an athletic track at a local university this afternoon to get my run in, but I STILL couldn't run very far outside without stopping to walk. There could be many reasons for this, my TOM and my iPod being out of juice being two of them. But I'm starting to think it's a head thing more than anything, because my walking pace is not much slower than my jogging pace and while it is tough on the treadmill, the moving platform both paces me and motivates me to keep running.

I need to get past whatever it is my head that is stopping me. But there is a pacing issue too: I still managed to get up to 4.5 miles in an hour, even while walking, which means my running pace must be around 5 mph. Why is it so difficult for me to run at my much slower treadmill pace, I wonder? If anyone has any tips on this, I would love to read them.

So I finished my hourlong jog and made my way to the field in the middle of the track, did some stretches, and then decided to do some tai chi poses that my friend taught to me ages ago. It was so nice and calming to stretch my arms and legs and breathe deeply. The sun was so warm and I felt all my frustration from my less than impressive jog completely melt away.

Driving home with all the car windows open, listening to my favorite Better Than Ezra CD, my muscles still tingling from the exercise, I just felt so peaceful. I decided to stop and buy some flowers at the supermarket, and I came home to the smell of my beef stew cooking in the Crock Pot and a pumpkin spice candle my husband had lit.

Sometimes it's just those simple sensory pleasures that make my day.





Thursday, November 05, 2009
I work a temp job in an office where all of us are in very close proximity to each other. Yep, very glamorous. Luckily, I work with a very cool group of people this go-around. As I've mentioned before, we have an awesome cafeteria where they actually mark the ingredients and highlight smart choices for the calorie conscious. You can get a really wonderful meal here with lots of flavor, color, and nutrition for very little money. It, of course, also has all the really high-fat, high-calorie choices that no cafeteria would be complete without.

One guy that I work with is definitely overweight. He jokes loudly about his high cholesterol and how he needs to buy a new belt. Before, I would have found his jokes really funny, but now it just makes me sad. I'm afraid to say anything lest I be branded as the nosy, holier-than-thou buzzkill. I'm not trying to snoop into other people's business, but since we all work so close, it's hard not to see what people are having for breakfast, lunch, and snacks.

Yesterday, he consumed:

- One bacon, egg and cheese bagel sandwich
- A large iced coffee with cream (and probably sugar)
- Several fun-sized chocolates from the Post-Halloween stash
- Two cans of Coke
- A small bag of Cheetos
- Chicken Parmesan with a mountain of pasta, sauce and cheese
- A fudge brownie
- A bag of M&Ms

"Just working on my diabetes," he joked. I just felt really, really sad and said "Maybe have an apple next time?" and tried to laugh. His response: "The caramel kind?"

I don't feel like I know him well enough to say anything else, but clearly he knows his eating habits are not great. Anyways, I know I'm supposed to "spread the Spark," but it's kind of hard to do that without sounding like a busybody, you know? I guess I'll just lead by example?

********

UPDATE (11/12)
Wow, everybody here gave such great advice and suggestions. I agreed with those who said even that even gentle prodding would probably turn him off.

Today, there was finally a breakthrough. He mentioned that he couldn't imagine running a block, nevermind a mile when another coworker mentioned she went running this morning. I immediately told him about how I started running at 275 pounds (yes, I actually shared the number with him!) and now I'm running 5K on the treadmill and working out my outside runs. I think he was extremely surprised. So I sent him links to Sparkpeople and Couch to 5K, and that's all I can do, I guess. I hope a lightbulb went off and he starts to take care of himself.

THANKS AGAIN EVERYONE for your advice on such an important, yet sore subject for many! YOU ROCK!





Monday, November 02, 2009
Since the beginning of 2009, I've lost 52 pounds, 45 of those on Sparkpeople in the last 5 months. I credit many people in my life for helping me get this far, including my awesome husband and friends, and my incredible friends on Sparkpeople. (Man, does this sound like an acceptance speech or what?)

I also got a lot of help from some awesome snack foods along the way...

Yes, snack food.

There are some foods that I do not think I would have gotten this far without, and for that reason, I just have to pay tribute to my Top Five in blog form to give them the recognition that they deserve. So here they are, in no particular order.

1. THE STRING CHEESE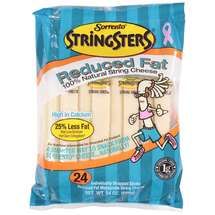 Oh, String Cheese. I remember you being the snack of choice in the 80s, and we would battle on to see who could eat you the slowest. Yes, the slowest. The only food I know that has a slow-eating component to it, unlike your hot dog- and pie-eating contests and whatnot. Take a tiny string of that cheese stick, savor it, and see if you can get a smaller string than your friend.

That spirit of competition lives on. And the reduced fat version costs me only 70 calories and 4 grams of fat and packs 8 grams of protein. So, I slowly tip my hat to you, String Cheese. Thank you for being such a great snack.


2. THE KETTLE CORN MINI-BAG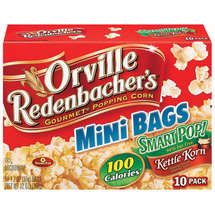 How can you not salute a food that satisfies both your salt and sugar cravings in one luscious air-popped bite? I cannot, so I must applaud heartily for this warm treat with only 100 calories and 1.5 grams of fat. The bag almost seems endless, which is another plus. You kind of FEEL like you're binging. It also has the ability to annoy every single other person in the office, as its captivating aroma wafts across each and every cubicle, which is great if you don't particularly care for your coworkers.


3. THE COCOA DUSTED ALMOND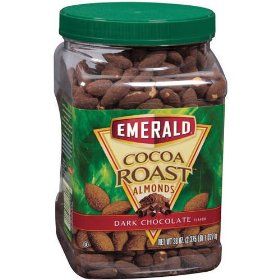 For every salt and sugar craving, there is a more specific craving for chocolate. While chocolate often has you jonesing for yes, more chocolate, I like to get my chocolate in nut form. These treats are only 75 calories for 14 almonds and gives you that burst of protein too for added fullness. You simply cannot beat it.


4. THE APPLE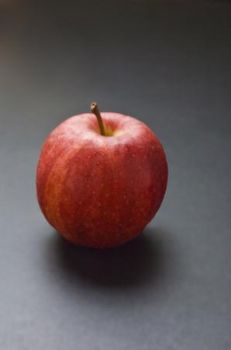 Doctors are evil, poking you with things, treating you with derision and scorn, making you feel better and stuff... OK, well maybe they aren't that bad, but who wants to go to the doctor? I sure don't. And we all know that apples are to doctors as garlic is to vampires, right?

We all have our favorite variety. I'm a tart Macintosh girl and the husband prefers a sweeter Gala or Braeburn. But whatever your pleasure, there's such satisfaction in chomping on an apple and getting that little dribble of juice down your chin. Yum. Apples!


5. THE GREEK YOGURT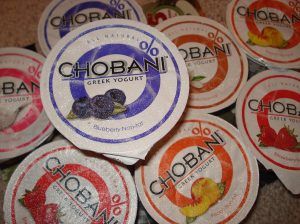 Go Greek. You haven't had yogurt until you've had Greek yogurt. And yogurt isn't yogurt if it has aspartame in it. It's just aftertastey. So do yourself a favor, and grab some of this stuff. It is tasty and filling and ranges from 100-160 calories, with tons of protein and calcium. And it has wonderful flavors such as pomegranate, pineapple, and honey! Yes, we Greeks invented both democracy and the combination of yogurt and honey, both which have left this world a much yummier place.


SO....WHAT SNACKS DO YOU THINK DESERVE A TRIBUTE?





Sunday, November 01, 2009
October turned out to be a good month for me on SP. I was ready to have a whole month without one day above calorie range, but of course I blew it last night with a little friend named St. Germain. I had made plenty of room for a couple of glasses of wine, but little did I know that there would be this amazing elderflower liqueur spiking the wine, and that this magic liqueur is 80 calories an ounce. No candy though... I probably drank half of my calories last night, but I guess 2000 or so calories isn't so bad given that I stayed below my calories for the rest of the month. But this end of month trend of having an "off" day needs to change for the rest of the year.

RECAP RESULTS:

OCTOBER:
-8 pounds
25 days of cardio exercise
1 day above calorie range
Tracked 31 days
1765 fitness minutes
10,163 calories burned
Continued strength training 2x per week
Ran 3.1 miles at a time

OCTOBER GOALS and RESULTS:

-Continue to track everyday
Acheived. Tracking has become a lot easier, almost second nature. I hope I don't lag here, because I think it is integral to my success.

-Lose 8-10 pounds
I lost 8 pounds this month! Woohoo!




-Increase fitness minutes to 1600+
Yes, I increased my activity to 1765 fitness minutes, and feel great about it. The last couple of days off allowed me to work out for as long as I wanted to at the gym and it just shows that I need to make fitness a huge priority in my life.

-Start strength training at gym and home strength training 3x per week
I slacked on the home strength training, but I did do strength training in the gym twice per week. Maybe I should invest in some resistance bands and dumbells for home.

-Finish C25K and do more runs outside
I finished C25K! Woohoo! I'm running 3.1 miles now. I also did more runs outside, but definitely need to get up to 5K outside by the end of the month.

-Complete the Superhero 5K (Nov. 1), beat my last time, do it without walking
I amended this goal and switched my 5K to Thanksgiving instead, so I'm moving this goal to next month!

-Drink 10 glasses of water per day; breathe while running and stretching
I did better with my breathing exercises, but my water consumption is still not what it should be. I need to drink less Diet Coke and more water, definitely, but honestly, as much as I'd like to cut out the Diet Coke, I know it's one of those things that if I cut it out, I'm more likely to fall off-track elsewhere.

-More healthy cooking at home, less eating out
I did a lot of healthy cooking this month and we ate out less until this last week where there have been a lot of celebrations and dinners at people's houses and out.

NOVEMBER GOALS:

November is ALWAYS a tough one. Thanksgiving, of course, and then the leftovers. And then it is my birthday. Great excuses to go off-track for a whole week or more.

-Continue to track everyday
-Lose 8-10 pounds
-Increase fitness minutes to 1800+
-Continue strength training 2x at gym. Get equipment for home training.
-Run 5K outside at least twice a week.
-Complete the 5K Turkey Trot on Thanksgiving Day
-Healthy cooking at home at least 5 days per week
-Portion control and moderation on Thanksgiving and no leftovers
-Enjoy birthday without big food or drink rewards

PREVIOUS RESULTS:

JULY:
-8 pounds
22 days of cardio exercise
5 days above calorie range
Tracked 27 days
1225 fitness minutes
11,190 calories burned
Ran 3/4 mile at a time

AUGUST:
-10 pounds
28 days of cardio exercise
5 days above calorie range
Tracked 31 days
1570 fitness minutes
11,587 calories burned
Began strength training
Ran 1.5 miles at a time

SEPTEMBER:
-8 pounds
20 days of cardio exercise
6 days above calorie range
Tracked 30 days
1215 fitness minutes
10,831 calories burned
Continued strength training
Ran 2 miles at a time



First Page
1
2
3
4
5
6
7
8
9
10
11
12
13
14
15
16
17
18
19
20
21
22
23
24
25
26
27
28
29
30
31
32
33
34
35
36
37
38
39
40
41
42
43
44
45
46
47
48
49
50
51
52
53
54
55
56
57
58 59 60 61 62 63 64 65 66 67 68 69 70 71 72 Last Page

Get An Email Alert Each Time KARVY09 Posts