| | |
| --- | --- |
| | KALISWALKER's Recent Blog Entries |


Sunday, September 21, 2014
I was reading my friend WOLFKITTY's blog today and she had a link to the Sit/Stand Test, and she wrote - I do like that there is a good demonstration of something you can use as a non-scale benchmark of fitness and progress.

www.mnn.com/health/fitness-well-bein
g/stories/this-simple-sitting-test-cou
ld-predict-how-long-you-will-live

For a few years now I find it difficult to get out of the side of the swimming pool and stand up. After I haul myself out, I am on my butt and use my hands to push up from there. I assumed it was because of weak upper body strength, but now I am not so sure. I broke my pelvis a long time ago, I am not very flexible on my right side and have to be careful in yoga so I don't injure it. At this point I am not sure if I can do the Sit/Stand Test, but I will try hard and in time I hope to master it if physically possible.

I had a busy day, going to the park to watch a soccer game, then went to church. I heard fresh salmon was being sold from the fishing boats at the docks, so went there and bought some, then to a realtor's open house. Came home and did some food prep, my friend stopped by to get me to walk with her. So lots of walking. Now I am going to do some gardening and make dinner. I waiting to hear if my friend Sandy is coming over. Later I will get in some extra steps and work on the Sit/Stand Test.

I am not sure what my schedule is tomorrow, but I hope to get to the YMCA for Zumba, yoga and a swim.







Saturday, September 20, 2014
Good morning. My Day 1 5% weigh in this morning... ugh! I admit we did go out for pizza and wine last night - our way of kicking off the challenge today. I am sure some of my weight must be water weight, but then maybe not. I haven't been the best little Sparker lately. But that's the great thing about the 5% Challenge, once the start date is announced I do start making attitude adjustments and preparing for day one.

There is no junk food in the house, except for the Lindor chocolates hibernating in the freezer. There will be no crackers in the house for the 56 days of the challenge, seems too easy to snack on crackers and cheese. Also bread will be reduced and the toaster will not be used. When the toaster is out, no one is losing weight here.

This morning I have already done one hour at my treadmill desk, that's 6,000 steps. Thank you Mo for giving me the kick in the butt yesterday. I am keeping my laptop here for the duration of the challenge. This afternoon I am walking at Cultus Lake when we go for an Appreciation Day at camp.

I posted my before picture today and will take my measurements.

We joined the YMCA this week and went two consecutive days. I love the Plus Membership which is a separate and private locker room, etc. It has the extra amenities like towel service, toiletries, private steam room & whirlpool and lounge with big-screen TV and computer. After zumba yesterday I relaxed and read the paper (supplied). I will go to the gym often and getting my money's worth out of the membership!

Changing Behaviors require physical changes to my environment. Sometimes when I can't sleep I prowl the kitchen. Last night I was restless, but stayed in bed listening to my audio book, because I knew my laptop was moved to the treadmill desk. I couldn't go get cozy in my chair with my nice warm laptop, surf, watch TV and snack.

Triggers Foods/Situations - Meals with family or friends, my kitchen

I am a piggy at parties - snacks, appies, desserts. This is my worst! Foods I don't usually eat and I am woofing it down - crackers, cheese, pepper jelly, etc. Also if it's a dinner party it's served later. Strategy - I will eat a healthy VERY filling 300 calorie meal before I go to the friends. Then I will KNOW I am not hungry and I will feel full. I will also remember that if I start nibbling, I will not stop.

I will limit alcoholic beverages to limit calories and stay focused on what I am eating.

Dinner at home will at 5:30.

Restaurants - peruse the menus on line before leaving home. We are going out with friends tonight, so good start.

MAJOR FOCUS - get to onederland!!!

By the end of the challenge I will be -

In onederland and stay here!
10 pounds lighter
Slimmer
More fit
Feel like an athlete again
Healthier
Doing athletic things with friends
Clothes will fit better
Get new clothes a size smaller for fall/winter
Feel great
Day 56 of my 10,000 step streak going strong - classified as an 'active lifestyle'
More energetic
Motivate family members
Have more healthy habits
Donate all my too big clothes

My Basic Metabolic Rate (BMR) is 1,850 calories. To lose weight I need to exercise (burn calories) and diet (restrict calories).

Current Weight: 209.8 pounds
Target Weight: 199.3.5 pounds
By When: November 15, 2014

10.5 pounds/8 weeks = 1.3 pounds weight loss a week
1.3 pounds X 3,500 calories in pound = 4,432 weekly calorie deficit
4,432 weekly calorie deficit/7 days = 625 daily calorie deficit

Daily Calorie Goal 1,450 - 1,800
Burned This Weekly Goal 3,440 (Exercise)

So with 60 minutes daily exercise (from fitness plan), and eating between 1,450 - 1,800 calories a day, I will lose 10.5 pounds in 8 weeks.

Body Mass Index Obese from start 35.0 to Target for Challenge 33.5 - Need to get below 179 pounds to be 'Over weight 29.9'

Fall 5% Challenge Exercise Commitment - 10,000 Daily Steps

Fall 5% Challenge Diet Commitment - eating in my Spark calorie range alternating between low carb and high fiber diet.

Streaks - Day One!

Nutrition Tracking Day
10,000 Steps Day
No Nibbling @ Social Event

My December 31, 2014 I want to weigh less than my husband!

Best wishes to all Sparkers for a happy and healthy fall!






Thursday, September 18, 2014
Just for fun I did my Fall 5% Challenge story in emoticons - what I did over the summer; my Fall 5% diet & exercise plan to lose 10 pounds 8 weeks.









































Hubby and I took a tour of the YMCA and joined today. I need some extra motivation so we got the Plus Membership which is a separate and private locker room, etc. described as - Looking for a little bit extra to make including fitness in your busy day a bit easier? Our Plus Membership offers extra amenities like towel service, toiletries, private steam room & whirlpool and lounge with big-screen TV and computer. There is an ironing board, clothes steamer, aroma therapy sachets for the steam room, rest area, private showers and changing rooms. Yes men's and women's are separate and it feels like a spa retreat.

When we were leaving I ran into my friend Monica and she goes to the daily yogas classes, so that an extra incentive to go often. Hubby is thinking of walking the 7.5 km to the Y and I will drive and meet him there. He walks that far daily already.

I am a CPA so I work to deadline, but don't like to leave things to the last minute so I am glad we joined today; needed to get that done before the Challenge starts on Saturday. I am working on the mindset that my diet and exercise are my top priority for the next 8 weeks.





Tuesday, September 16, 2014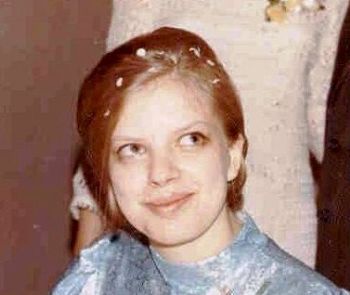 Yes that is me when I was a size 8 or 10

What would I do at size 10?

Walk 10,000 steps
Water Aerobics
Be more active with friends
Eat 1,500 calories a day



My inspiring Spark Friend, great idea to think size 10!





Saturday, September 13, 2014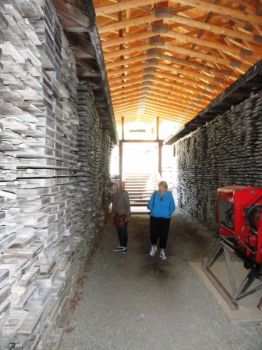 Sept 8th at the Britainnia Beach Mining Museum. DSIL on the left, me on the right.

Today I was looking for a motivational picture of myself and I chose this silhouette as my 'before'. I can see I have to work harder if I am going to see changes.

Are you looking for a way to get fit, lose weight, and have fun along the way? Check out the Fall 5% Challenge! Team members will work towards losing 5% of their starting weight in 8 weeks by participating in team challenges that focus on exercise & healthy lifestyle habits. Let's have fun, make new friends and get in shape!

Last day to join!

www.sparkpeople.com/myspark/groups_i
ndividual.asp?gid=63518



1 2 3 4 5 6 7 8 9 10 11 12 13 14 15 16 17 18 19 20 21 22 23 24 25 26 27 28 29 30 31 32 33 34 35 36 37 38 39 40 41 42 43 44 45 46 47 48 49 50 51 52 53 54 55 56 57 58 59 60 61 62 63 64 65 66 67 68 69 70 71 72 73 74 75 76 77 78 79 80 81 82 83 84 85 86 87 88 89 90 91 92 93 94 95 96 97 98 99 100 101 102 103 104 105 106 107 108 109 110 111 112 Last Page

Get An Email Alert Each Time KALISWALKER Posts