| | |
| --- | --- |
| | JVANAM's Recent Blog Entries |




Saturday, September 03, 2011
Last night was THE last night for Gene's Fish Fry. They closed out 50 years of serving the CD-NY with healthy fish meals. At the same concrete block building were Rt. 4 joins with Rt. 43.

If it wasn't for the fact I had spent a goodly amount of time in the YMCA pool I wouldn't have even been in E. G'bush. Nor stopped by for a closing nights repast.

Though I haven't dined at Gene's every season since 1961 I have enjoyed their fair over the last half century.

During my youth me parents even had my birthday parties there. That must have cost them a fortune.

Not that the prices are high. No, it's just this little family David each year has to fend off more and more corporate food giants.

First came Off Shore Pier, a fish market & dining room. Off Shore had a big start as it was backed by BIG Renss.Co. political $$$$$. Also because of the fish monger Off Shore could stay open year round. An option Gene couldn't do.

Next was McD. When Gene's opened in spring McD added Filet-o-Fish to that store menu.

To add insult to injured food dollars a few years back Gene's neighbor,to the north, a combo gas station/car repair/used car dealership, closed down just after Gene's closed that season.

The car shop rebuilt it's facilities.

It needed some repair of it's own.

When the construction of the building / self-serve car wash / and additional pumps were completed, low and behold inside the now AM/PM MINI MART is a dining area. Et to Brute.

Then Bruggers and it's Tuna Bagel. Followed Denny's about 3 miles away on Rt. 4. Building in next to Denny's is now a Cracker Barrel.

Back at 4 & 43 came DD. This spring the neighboring DD started offering Tune salad.

Across Grandview, on 4 & 43. is Starbucks who this past June started offering Bistro Boxes. (Recently reviewed in an SP article). One of the Bistro Box's...fish.

Then there is also Penerra's, Applebee's, Friendly's, Subway, The Sports Grill, & Stewarts.

If that was enough to eviscerate the seafood market share this year saw the openings of FiveGuy's & Moe's.

And Gene's chugs along like THE LITTLE eatery THAT COULD.

Each spring, & Mother's Day, through to Labor Day Friday saying to itself, "I think I can...I think I can."

And for 50 years it did.

What about 51? I briefly spoke with the owner explaining in 2012 Lent & Easter is at its latest it could be. So will they be opening in time for the Lenten Fishday Friday's. Her response was the 2011 season was a great success. They had to hire on additional staff to get by.

Some of her staff where thankful for Gene's this year as they were hit be the recession and ran out of unemployment insurance. So if the weather warm, the suppliers can stock them up, and, "most important these guys are available. I will open early...after I tell (her husband)."

He is Gene 2.

Summer is over. Enjoy your hiatus Gene's Fish Fry. See you when your potted tulips spring from their chilly hibernation.






Wednesday, August 10, 2011
On the SPARK-wide message board "FORUM: Fitness and Exercise / TOPIC: Building a small home gym, what is your must haves". Some answers where what SPARKER'S already had, desired to have, & some reminded us what we have is only as good as what we use.

Here's my post:

Following my 2010 heart surgery I was already half way through the construction of my own home gym.

I had been going to the area "Y" for decades, but I selfishly wanted THE HOME GYM. A place where I could role out of bed and hit it. Not matter the time of day OR NIGHT.

There was a time when I enjoyed a pre-dawn workout. Not so much today, but it's an option.

After rehab I came home and put the remainder of the plan into action.

Gleaning elements from stuff I had, shopping at thrift shops (Sal's Army, GW, area church groups), & with one of the branches of my "Y" closing, they were auctioning or selling it's equipment, I was able to get a great start.

My home visiting PT taught me how to use my health insurance $$$ for "select" big ticket items. It's all in the Dr.'s pre-auth.

Three of my nephews helped to convert two unused bedrooms into a good size (about 15'x40') workout room. Right next to a common bathroom.

They built a 3' high riser (8'x12') against the exterior wall, for exercises that necessitate getting down on the floor.

After the surgery, and still today, having to get down to the floor, or getting up, can make me dizzy. So the riser, covered in interlocking rubber matting, is the answer to the problem.

In return the guys get to use the room whenever they "NEED to get away from THE WIFE".

From a local bar, that was closing, I bought a (actually 3) flat screens (for around the price of one).

The screen is mounted to one of the 40' walls, viewable from the riser. The ONLY ALLOWED INPUTS to the screen is my Wii Fit and a OLD DVD player. You know it's old. It has no remote. You actually have to walk over to the player to PUSH the buttons. Who'da thunk it.

So after all of this economizing, gleaning, and basicly NO NEW SPENDING defecate budgetry, the workout room (nicknamed the VA-RO-OO-OM ROOM) is ?finished? with as follows:

Chris Downe's "SPARK" book.

An i-Home docking station, for my Nano, teetering on a ledge. That needs fixing before I lose my i-Tune's 'SPARK" Audiobook and music tracks.

The matted riser for above the floor - floor work

Flat screen with Wii Fit & DVD

EA's Wii Fit Trainer set

Biggest Loser Wii programs and DVDs

Spark's Coach Nicole's workout DVDs

two CrossCountry Bike riding DVDs along with a stationary bike that is somehow linked to the DVD player. As I petal the video continues. Pretty cool. Thank you insurance.

A recumbent Nu-Step StairStepper. Thank you insurance.

Four CyBex machines in each corner. Thank you YMCA.

A Bo-Flex variable weight dumbbell set. Again Thank You YMCA.

My original Weider free weight set. With additional weights from Sal's Army & GW. DIRT CHEAP.

A set of 5 - 50lbs. Kettle bells with rack. From Doors of Hope church thrift shop. CHEAPER THAN DIRT CHEAP. The lady there had no idea what they where, what they where worth, or how to use them. She offered me to take them away for $30.00. I gave her $75. and that's still cheap I think.

Even though I'm just outside a bathroom I do like PEBBLESGMC idea of a supply of towels nearby. Maybe even a vinyl clad wire rack system to hold towels & ancillary stuff, like my docking station. Also recently I was at an estate sale and found a mini-fridge with an external water tap (they used it as an outdoor beer tap). I bought it. But have been using it for outdoor summer parties with its original intent. Beer. Come fall the VA-RO-OO-OM ROOM may need an upgrade.

I'd love a stability ball if I only knew what to do with it. I have stored away these foam & silicon filled medicine balls which I used and dumped. Again no idea how to use them.

Maybe I should be part of the upgrade as well?

A heavy bag...that's what I want. YEAH. Gotta go gleaning.

I must agree with DOOGALOOPS what ever we have in our VA-RO-OO-OM areas IT MUST BE SOMETHING WE ARE WILLING TO USE THREE TIMES A WEEK minimum.

That's phase 2. How much will this co$t me???



Check out the original message board and post for yourself. Here's the link:

www.sparkpeople.com/myspark/messageb
oard.asp?imboard=6&imparent=24971545





Wednesday, July 13, 2011
First off my apologies for not keeping either my blog's, fitness minutes, or my SP-Team responsibilities up to date.

As many of my SP-Friends know this year started out for me last May (2010) with what turned from a simple heart bi-pass into an open heart surgery that my thoracic surgeon had only heard and read about.

Then came the Christmas vacation that never seemed to end.

I no sooner got home to find out my Princess G-Daughter was going to have a baby. Lindsey. Here is Chelsey (new Mom) and my littlest Princess.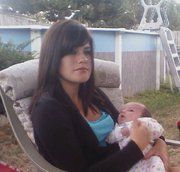 Last Tuesday I got a phone call from my sister to get back home. My Mom was being moved to the Hospice-Inn at a near by hospital.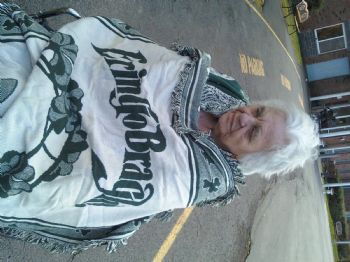 After 86 years, 7 months, 2 weeks to the day my Mom passed away comfortably on Wednesday July 6, 2011 at 6:19am. I miss her. And always will.

There is an old adage that when a new life enters yours another exits.

Sorry Mom's pix is out of kilter. I'm still not good at this stuff.



1 2 3 4 5 6 7 Last Page

Get An Email Alert Each Time JVANAM Posts