| | |
| --- | --- |
| | JUST_TRI_IT's Recent Blog Entries |


Sunday, August 01, 2010

OH GOLLY, AUGUST IS NOW IN THE BUILDING!

PHOTOS in this VIDEO:
This little video blog is against the backdrop of my mountain.

. On Friday morning I got up at 5:00 a.m. and the mountain was just starting to show her colors. The clouds were just spectacular and they moved quickly. It was also like watching the back scene work during a musical. The changing of the clouds was rapid and mesmerizing. Every picture here was taken between 5:00 a.m. and about 6:45 a.m. LOL. I was almost late to work because I did not want to miss anything. I was off the hook when at about 6;45 a.m. the fog rolled in completely and the mountain disappeared and temptation to stick around lifted.

MUSIC: Ensemble Pachmama

A FEW WORDS before you watch the video:
When I welcome new SP members, I often let them know that setting up their SP page and writing blogs is one of the best avenues to give and get support. It's one of the key ways that our sphere of influence and friendship expands. I am fairly certain that were it not for all the comments that I get consistently on SP, my journey would have taken some detours several times.

Often when I have been down or frustrated, the tide turned when I got a pick-me-up from a friend here. And, the words that are shared become part of the fabric of who I am. As I was thinking about my August goals, I realized that my Sp friends were front and center. I decided to include quotes from several of my SP friends because the ARE part of my motivation. Here I am at Blog 224 and so much of what you have said has resonated and lifted me up.

DISCLAIMER: The danger in putting something like this together is that I may hurt someone's feelings for not including them. I simply ran out of space. Please know that I appreciate every comment that is posted. I want to thank all of the following whom I did not include in the video.. I could not have done this without you.

I tried adding slides with ALL your names, but I was limited to 80 characters so the video got too long. So I've included you here for posterity. THANK YOU: 4DOGNIGHT, AMBUDMAN, ANNE1123, ARCHIMEDESII, BBAHONORS, BILLTMAN, BKWHITE3, BOOKAPHILE, BUGGYS, CAPETERSON, CAWESTY, CHRYS13, CORNWALLCATE, DENIJA, FITMARY, GEODAWG, GERBALMAMMA, GIANTPANDA, GILDEDCROW, GINGER1OF16, GOOFYGIRL48, HAVALOVER, HEALTHY4ME, HOKIEJEN13, HRSECRZY, IMSMILEY88, IUSECRAYONS, KIMBERLEY60, KLEONIKI, KOFFEENUT, KRISKECK, LBIMAMMA, MEGANGOWENS, MONTANA_ED, MOVINITMORE, MRSJERRYBUSH, OLDMOM3, PATRISNA, PRINCESSNURSE, PUTOFFPUTON, ROCKYCPA, ROOT4HOME, SUSIEMILO, STARTWME, THIAGRAM, THINRONNA, WILDFLOWERR_, WINE4GIRL, WYWIWOMAN
, BAGGYPANTS5, BETH-CAN-DO-IT, CALIFSHEWOLF, COOKME123, EATOMANY, ELSEEBEE, GEINAHG0757, HAWKEYERANT, JULIEIRENE, JUNEPA, KALIGIRL, KASEYCOFF, LIVE2RUN4LIFE, LKEITHO, MARENAMOO, MERALO, MMS354, MONTY68, NEW-CAZ, OLD_WINDBAG, PENNYAN45, REJ7777, SEEHOLZ, SHERLYN-WILL, SHERWOODCYCLER, SUGIRL06, WALKINGANNIE, MVRANA, RITAROSE, PUDLECRAZY


DF

DF

DF



QUOTE: "Give to the world the best you have, and the best will come back to you." ~Madeline Bridges

MANTRA: FAITH. FIT: FOCUS:

TRI-ing: A total of 99 days to train. Today is Day 65. Days til race #1: 34!
Long Bike Ride

PHOTO OF THE DAY: See above






Saturday, July 31, 2010
"Good things happen to good people."
"Something good will come from this."
"It'll happen for you."

We say these things to each other and to ourselves in a generous and genuine effort to provide comfort and care. And yet things do not just "happen." We have to work for them. Most of us can't make a living waiting for the money to flow in. Most of us can't learn to sew, cook, drive, play golf, play the piano, build, use a computer... through osmosis and without some or a lot of effort and focus.

But we do lull ourselves into thinking that some things will just happen for us. We spend years fooling ourselves by wishing to be health and strong. We have some level of magical thinking that this will all happen with little effort. We are good people. Won't good health follow? We are good people. Won't looking fit follow? We are good people. Won't lean muscles follow?

In black and white, that sure looks silly. Of course it can't just happen. In fact, we teach our kids that it does not just happen. You have to work hard in life to get what you want. And we work hard in most of our daily lives, knowing that life does take effort. Things typically don't just fall into our laps. But somewhere along the road, we get lulled into a certain level of complacency that things just happen. And then the ads that promise us that life will be effortless play right into our sense of things "just happening." Sure, there are the ads that show us the sweat that it takes, but rank those up against all the other ads that make life "easy."



Bottom line is I can't sit on the couch and know that I am a good person and be confident that my body will be lean tomorrow. I can't wish myself into health. I can visualize running across a finish line all I want, but at some point I have to actually run and sweat to cross that finish line. No matter how I slice it, it takes MY effort to get from here to there... It just does.



And you? Have you found that you have lulled yourself into complacency?

QUOTE: "Constant effort and frequent mistakes are the stepping stones to genius." ~ Elbert Hubbard (I had to chuckle when I read this..I was thinking... wow... I must be a genius then given all the mistakes I've made in life!!! )

MANTRA: "Just TRI it!" DBH May 2010

TRI-ing: A total of 99 days to train. Today is Day 64. Days til race #1: 35!
Short walk.

PHOTO OF THE DAY: Bold in the morning light.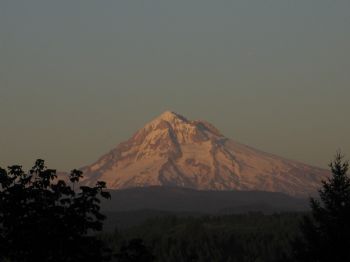 Friday, July 30, 2010







As you know, my scale has not budged but I am noticing other little things that make me smile. I am learning that this is perhaps way more important given my TRi training. Here are a few of the most recent signs of change.



1. I actually had fun shopping at Chico's this week. Was not afraid to look in the mirror! I did not wonder what the salesladies were thinking about why I would even venture into their shop. I just shopped! (and was happy with the smaller size!)



2. As I run, I notice that I am not jiggling! (And I happen to like small on top, so this is GREAT!!)



3. I've fallen back in like with my legs and my knees! They are starting to look athletic and healthy again.



4. I was disappointed that DH and I had totally differently schedules tonight so we did not cook/eat together. I still ate healthy food, but I am liking our new routines delighting in our foods.



5. I planned for my looooong commute today. I packed some sun dried tomatoes and some cranberries and walnuts and a whole jug of water.



6. I was in a meeting and at the end I spied a table with chocolate, cookies and bananas. Do you know what?? The bananas looked more appetizing knowing that I needed to have some extra energy for the upcoming commute. So I snagged one!



7. I had a headache yesterday during the day and instead of reaching for aspirin, I reached for water. My first thought was "Oh, I must be thirsty!" THAT IS A BIGGIE, people!!! (And I did feel better.)

Yes, the scale has not budged, but I am enjoying noticing other little "budges."



Hope your little budges are making you smile too.


QUOTE: "You don't need anyone else's permission to be happy. Your life is magnificent not because someone says it is, but because you choose to see it as such." ~Ralph Marston

MANTRA: "Just TRI it!" DBH May 2010

TRI-ing: A total of 99 days to train. Today is Day 63. Days til race #1: 36! OMG
A short but intense run.


PHOTO OF THE DAY: This color of begonia is scrumptious!






Thursday, July 29, 2010
I was thinking about when we eat out. What is it that I like about eating out? I like being pampered. I like not having to do the dishes. I like the comfort of someone fixing a dish for me. And, I like how nice food looks. So, at home we are both working on taking the time to do a eye-catching presentation for all meals. It does not take much at all actually! We are just a little more mindful about how we put food on the plate. It makes us both feel a little more taken care of - more pampered.

Here is an example from this week:
Start with some white tuna, tomatoes and white beans: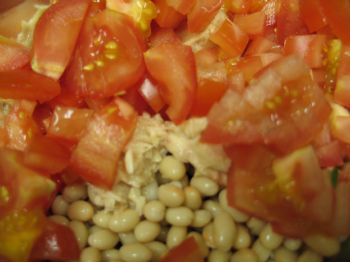 Add some fresh parsley: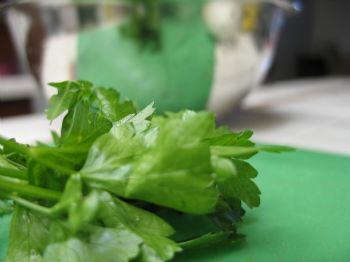 And some lemons: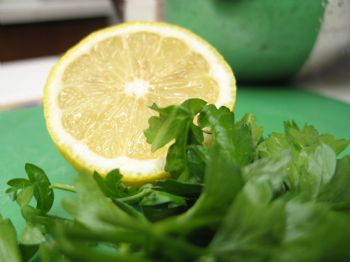 A nice lemon and oil dressing drizzle on the top of the salad: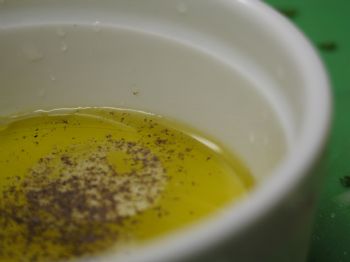 A final toss of some onion for a refreshing salad...: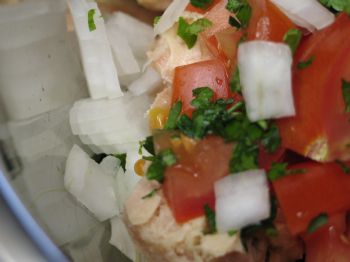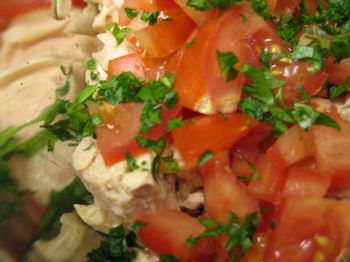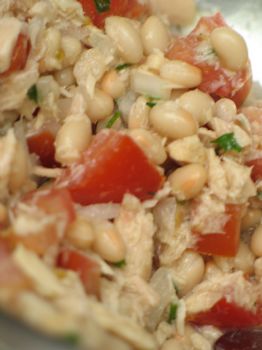 Warm up a whole wheat tortilla and fill with the salad: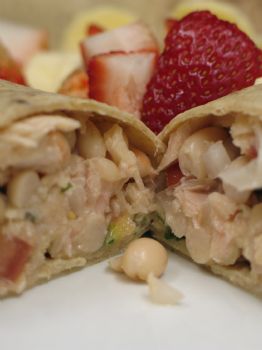 A few strawberries and banana slices tops of this lunch: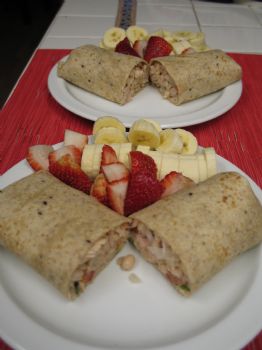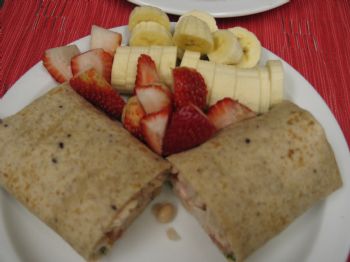 And you? How do you feel pampered when you eat?

QUOTE: "The willingness to do creates the ability to do." ~Peter McWilliams

MANTRA: "Just TRI it!" DBH May 2010

TRI-ing: A total of 99 days to train. Today is Day 62. Days til race #1: 37!
A good 5K run.

PHOTO OF THE DAY: I've got LOTS of these!!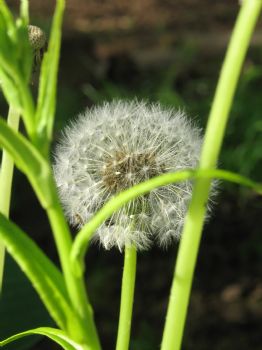 Wednesday, July 28, 2010





Do you remember your first drive SOLO? That first drive when you had to merge into HIGHWAY traffic? What about those of you who learned to drive a stick shift and had to come to a complete stop of a HILL and hope to goodness that you would not go backwards? I remember all those moments and even when I had to drive with the instructor with 3 other kids in the back seat. I got so dang nervous when I adjusted the rear view mirror and the dang thing fell off in my hand!!! (It was actually removable but I did not know it right then.)

If you do remember those moments, you will also remember that it seemed like there was SO much to remember!! The clutch and the brake and the mirrors and the stick shift and the side mirrors and the seats and the stop signs and the signals that are turning yellow and the passengers and the radio and OH YEAH.. the other cars on the road! Good grief that was a lot to remember. The nerves that many of us felt were delightfully mixed with that adrenaline of being FREE and POWERFUL! So, even though we were nervous, we studied for our driving test like crazy and persisted every day, even looked for extra opportunities to drive just for the FUN of it.

And today... today we just jump in the car and arrive to our destinations with hardly a thought about each little thing that allows us to arrive there safely. For the most part, an effortless adventure. We have graduated from perhaps some old clunkers to some more fancy wheels. For me, being out of the road is pure fun. LOVE IT! I tell DH all the time I could be a truck driver in a next life (as long as I don't have to back it up!) I love my Bergman (400cc scooter) and I love my bike and I love digging with bobcat.

So what has this got to do with this healthful journey? I was thinking today how I just get up now and make breakfast. No second thoughts. I just move right into that rhythm. I don't have to think much about how many glasses of water anymore. I just chug 'em down. I even think now that I need to drink some water BEFORE I am thirsty (since that rarely happens to me.) It used to be that making lunch was something I had to plan for carefully. Now, my hands feel oddly empty without my lunch box tucked under my right thumb along with my computer bag. I'm not as distracted by foods that are not as healthy for me. In fact, some healthy foods are tasting so much more complex now. Deciding to do some exercise was a such BIG deal a while back and now I just fit it in even on a busy busy day. Spending 30 or 45 minutes on some movement seems to slide itself perfectly into any crazy day. It all seemed like SO MUCH to do and now... much like my drives, it is becoming so much more effortless. The tiny details are just part of the landscape of my day.

Just like in my driving, I also think that some adrenaline is keeping me going on my health journey. The rush at the beginning when I saw the scale move. The high I got when I first ran on the treadmill. The joy I experienced when I walked and jogged for more than 15 or 20 minutes. The power I feel every time I am out on the bike. The smile when another meal looks pretty appetizing. The immense sense of satisfaction when I ran my first 5K... all of those special moments keep me motivated. It's as freeing as when I got my driver's license at age 16. It's an empowering as when I merged 60 MPH traffic during rush hour and did not die!

My Healthy Journey's Bottomline: I'm not so worried about "merging" into the fast lane. I don't fret as much about "coming to a big hill." It is becoming a safer and more natural journey for me.



Here' s to safe journeys for us all!!

QUOTE: Life does not happen to us, it happens from us." ~Mike Wickett

MANTRA: "Just TRI it!" DBH May 2010

TRI-ing: A total of 99 days to train. Today is Day 61. Days til race #1: 38. (OH jeeeez!!)
Bike ride and strength.

PHOTO OF THE DAY: A dogwood blossom in the backyard... a reminder of a cooler day this spring!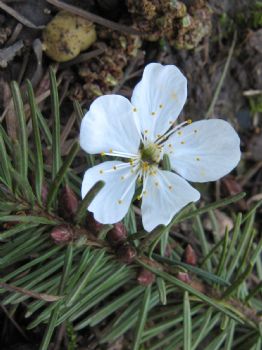 First Page
1
2
3
4
5
6
7
8
9
10
11
12
13
14
15
16
17
18
19
20
21
22
23
24
25
26
27
28
29
30
31
32
33
34
35
36
37
38
39
40
41
42
43
44
45
46
47 48 49 50 51 52 53 54 55 56 57 58 59 60 61 62 63 64 65 66 67 68 69 70 71 72 73 74 75 76 77 78 79 80 81 82 83 84 85 86 87 88 89 90 Last Page

Get An Email Alert Each Time JUST_TRI_IT Posts