| | |
| --- | --- |
| | JUSTCHELLE75's Recent Blog Entries |



Wednesday, June 11, 2014
Confessions of a Success Story:

Details you need to know

ē Iíve lost 146 lbs (It took me about 2 years)
ē I dropped from a size 22/24 to a 4/6 most days
ē Iíve been featured as a Spark Success Story.
ē Iíve been on Spark since January 17, 2011

Anyone reading this that knows me knows that I am a fan of Sparkpeople. Do I criticize it? Yes, but only in meaningful ways to try to make the site better. Now, that I have disclaimered (yes, my own made up word) and given you detailsÖ on with the blog.

Today, I was perusing Sparkpeople like I do more days than not and I went to the recipe section. I click on a pineapple raspberry coffee cake wondering how the heck that was made healthy. Iím like everyone else; I want my cake and eat it too. However, unlike my former self I know that eating such a decadent dessert can lead to bad bad things (like 20 lbs). I get extremely happy when I can find a good for you skinnied down recipe. Thatís what I was hoping to find when I clicked the button. What I found was a cake with almost 600 calories. Onto the confessionsÖ

I CANíT SEE THAT

In January 2011, I asked my husband if we could not go to restaurants for a few months and if he minded going into sections of the grocery store that I deemed danger zones. I also made him hide all his food that was fattening from me. Fine, go ahead and tell me thatís not realistic. And my argument back to you is that no one who has self control gets to be 146 lbs over weight. January 17, 2011 was a day I decided to learn to live healthy. Just because you make that proclamation doesnít mean you know what to do, that it will be easy or that you need to put yourself in situations that you wonít succeed in. People have to learn self control. We have to learn discipline. We also have to figure out what triggers us to over eat and we have to figure out if food is worth it or not.

We didnít go out to eat for the first 3 months of my healthy lifestyle. That time gave me a safety net to build my confidence, learn to make good choices, and to have self control. I eventually got there but it didnít happen just by making the choice to live healthy and it didnít happen without knowing in some aspects of life you have to ask for help.

I DIDNíT EAT THAT

People seriously hate to hear this but for the 2 years that I was actively getting to my goal weight, I did not have a single slice of pizza, French fries, fast food, cookies, cakes, doughnuts or candy. I knew that any of those things could derail me and werenít really necessary in order to live healthy. Guess what? I didnít miss those things at all. Why? I didnít miss those things because I was creative and made healthy versions of most things. IF I wanted pizza, I would make eggplant pizza. If I wanted ice cream I made frozen bananas or frozen watermelon. If you donít believe me, well one of my desserts is kind of famous; it was in First Magazine for Women.

You donít have to have cake to be happy, I promise you. Actually the first cake I had was on my daughters 3rd birthday and it made me have cravings. I had been normal weight for over 6 months and cake made me crave. Thereís your sign.
REALLY?

Life is always going to throw you lemons. You have to learn to make lemonaid (hahaha itís a play on the spelling). I learned to have resources and to ask for help and part of my help was Sparkpeople and I assure you when I first started the recipe I found today would have made me delete my account. I am not advocating for anyone to not have an indulgence if you are able to, but you can find indulgences everywhere. However, Spark is my health zoneÖ So unless itís a healthy indulgence, I really wish we could get rid of the 600 calorie cakes. Yes, this site is for everyone, not just those losing weight, however, itís still a site based on health and if I ate that cake, Iíd probably have to start actively trying to lose weight. This journey is so hard ( so make it easy when you can), but itís so worth itÖ.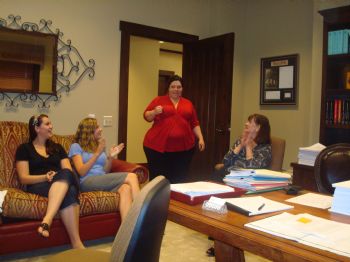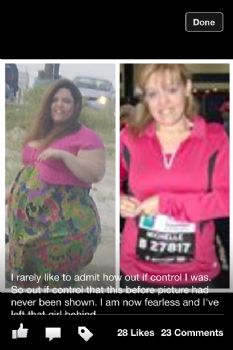 I promise you all that I have never said I regret not eating the cake.






Tuesday, May 13, 2014
This recipe was on the front page of the Spark Recipes

recipes.sparkpeople.com/recipe-detai
l.asp?recipe=2736257

How can this be considered a skinny recipe?

I mean seriously, who can eat this and not gain weight?

Do people deserve a treat? Well, if you think you earn or deserve a treat thenÖ umm you might want to evaluate the importance you place on food.

If you want to incorporate a less than healthy choice into your plan, I will not call you out. But I thought Spark was trying to teach us how to make skinny substitutions and this my friends is not.

Did you know that a Cake pop would do less damage than this skinny treat?

www.starbucks.com/menu/food/petites/
salted-caramel-cake-pop


295/180 cal
8/10 fat
49/25 carbs
Oh the protein makes it healthy. Lol 4/2 grams of protein

A peanut butter cup is also a better bang for your buck.

https://www.hersheys.com/reeses/prod
ucts/reeses-peanut-butter-cups/milk-ch
ocolate.aspx

Dunkin Doughnut has less carbs and calories

www.dunkindonuts.com/content/dunkind
onuts/en/menu/food/bakery/donuts/donut
s.html?DRP_FLAVOR=Bavarian%20Kreme%20Donut


I donít suggest eating any of those items. My point is that none of these things are on a health site or consider themselves skinny, yet they are all skinnier than what is being featured on a health site.

My tip is to educate yourself, donít rely on Spark or anyone else. Know what you are putting in your body.






Friday, October 04, 2013
I wonder if it gets any easier, ever? I bet many of you want to know the answer to that. I would love to tell everyone that it gets easier but alas it does not.

Does it ever just become natural? Some days exercising feels natural and normal and then other days itís a fight. I win some and I lose some of those fights.

The truth is that weight loss and living healthy is like life... itís hard. You are going to face roadblocks. You will stumble and you will fall. Itís how you get up and the choices you make that determine if this is a lifestyle or just a get slim quick plan.

The hardest part of my lifestyle has been to realize that I am never going to be perfect. I have days that appear to be perfect on paper but there are other days I could do moreÖ The true test is getting through those tough days and building on that. The other hard part is to realize I have no control over anyone but myself. I canít control the food brought into the office, my husband leaving me, him seeing our daughter, other people who eat junk and annoy me because they say that want to lose weight. I canít do anything about that. All I can do is react and own the choices I make.

Those are tough lessons and they have to be relearned all the time. However, once I got that I was empowered. You only have yourself to control. How much less stress is that to know you donít need to worry about anyone else. Yes, I know we have husbands, boyfriends, children and friends... But nothing you can do will change what they do. The only think you can worry about is the choice you will make in the moment. You are powerful because itís your choice and yours alone.

I was reading comments to the blog I posted in September and it is overwhelming the amount of support and encouragement that strangers post to me. If I have learned anything else itís that you never know what life will deal you but there will be people who learn from you and that you learn from. I only ever intended to use Spark to log calories and to log fitness, but I got so much more from this site than I can ever give back. I made friends and was given a voice to reach people and to have people reach me. I try to respond to everyone; but life happens and I lose track of time. So for anyone who has ever commented, sent me a goodie or an email, please know that every word written was read, appreciated and helped.

My favorite thing I have ever said is you canít finish until you start. Every day is a start to something. Never quit on yourself because we all believe in you; you just have to give yourself the power to believe in yourself.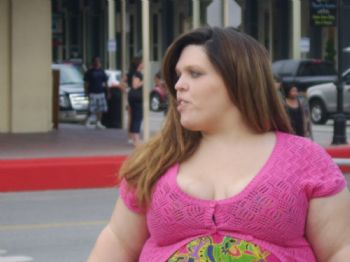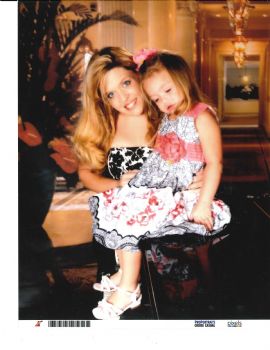 This is what happiness looks like






Tuesday, September 03, 2013
Thatís a terrible title isnít it? Thatís a terrible for sentence, as well. It is what it is and I am hoping that when I get this all out of my system that something positive will surface. This is how I blog or I write. I ramble and eventually have an epiphany and maybe a lesson learned. I havenít blogged a lot lately so some of you may not recognize my name or my face. Let me introduce you to me.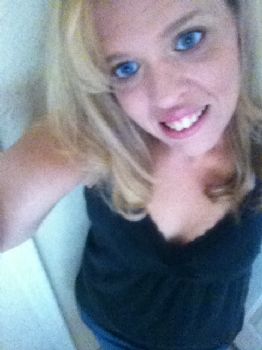 ďHi my name is Chelle, JustChelle, or sometimes even Michelle.Ē I joined Weight Watcherís and Sparkpeople on the very same day. That day was January 17, 2011. Thatís the day I have dubbed my healthiversary. Thatís the day I stopped dieting and I started to just live healthy. Itís such a simple concept that so many want to try to not do. We so often look for the get thin quick scheme and go for the temporary results that we neglect to realize that if we want to be the best person we can be physically and mentally that itís a 365 day 224 hour a day journey. I started my lifestyle change slowly by counting points, modifying the things I ate, reading articles on Spark and getting support from the Spark groups as well as my Weight Watcherís meetings. I also started walking slowly. The weight came off and I became stronger and was doing more.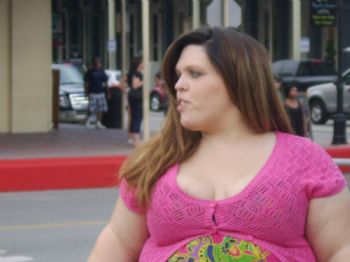 labor day 2010

In May of 2011, my husband and I walked/ trotted my first 5k. It was a Weight Watcherís event. I was dreadfully slow, but I felt so empowered because I did it and I had so much support. June of 2011, I saw a lottery for the Houston Aramco Half Marathon. My friends who didnít really get how out of shape I had been encouraged me to go for it. I asked my husband if he would do it with me and help me, and he agreed. We made the cut.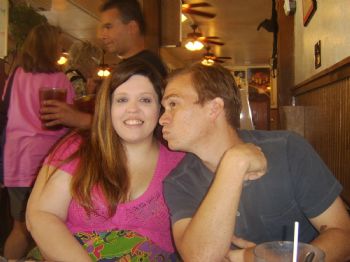 September 2011, I had lost 60 lbs and was still overweight. I was obsessed with an infomercial for a workout called Insanity. I didnít think I could do it so I didnít order it. One weekend my husband went to check the mail and came back with a box for me. He had ordered Insanity for me. Iím not sure if he even realizes that he had more faith in me than I had in myself. We did the program together. I joined A Biggest Loser challenge at the same time. I met some great supporters there in a group called the Spies. I would personally like to thank, Darlene, Lynn, Mandi and Lisa for all their support they gave me as well as every Spy that I have met.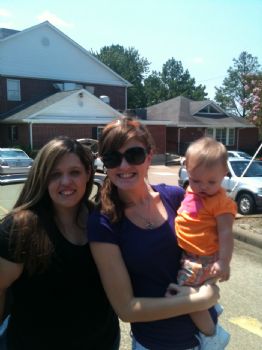 December of 2011, I lost 100 lbs. January 13, 2012 I completed my first half marathon. Shawn did it in just over 2 hours and I took 3 hours and nine minutes. I was down 112 lbs. I was happy. I mean I was truly happy. I felt better than I ever have in my entire life. I had everything I ever wanted. I had a husband and a beautiful baby girl and I was feeling strong mentally and physically.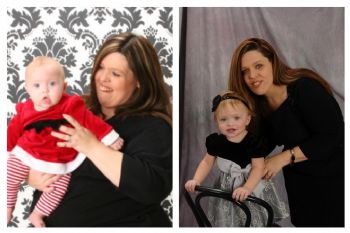 April/May 2012 my life fell apart. My husband left and all I had was my daughter that I would have to take care of on my own. I was devastated. I didnít eat and fell to my lowest weight of this journey. I was down 142 lbs. Iíve stayed fairly consistent at that weight but I would like to lose more.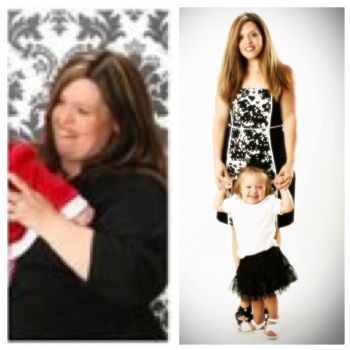 May/June 2013, I maintained my 142 lbs weight loss and was sent an email. I was asked if I would mind talking to a magazine. I was ecstatic and nervous. I did the first interview and was told that I was picked for the magazine. I was so proud. I never had been chosen for something like that before. I know itís vain and stupidÖ but I finally felt like the kid that got picked first in gym class. I agreed to come out of my closet and let them publish fat pictures of me with my weight, something I have never published on Spark or anywhere else. I was going to live out loud. I was finally going to celebrate me. I was going to tell people to not dietÖ Live healthy. Itís my motto.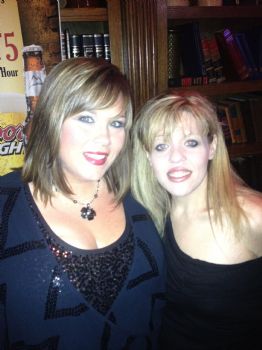 I worked hard for the photo shoot, changed my schedule, took off from work, and bought clothes I would never wear all to have my moment. The photo shoot happened and, frankly everyone was so nice but I hated how I looked in the running clothes. I felt fat. I havenít really felt fat in a long time. I tried to work through it in my head. I was still proud that I had been chosen. I told all my spark friends about it, I told all my Weight Watcherís friends (Have I mentioned that My Weight Watcher ladies Rosie and Donna have been so much support that I can never thank them enough), I told my facebook friends (some of them didnít even know I was losing weight), I told my facebook followers (look me up justchellesknockingthefatoff) and I told my family. I was finally so proud of myself.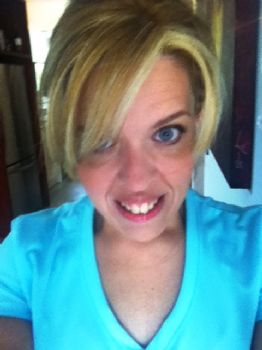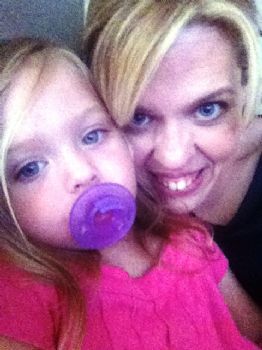 I went on a cruise last week. I got home Saturday and bought the First For Women magazine I was supposed to be in. I wasnít in it, just my recipe. I was humiliated, disappointed, frustrated and sad. I worked my butt off and I was left off. They told me they let me know and in their defense I did get an email August 28th. 5 days. My time and effort was only worth them giving me 5 days notice to deal with what this did. They stole my joy. They made me for the first time in 2 years feel not good enough. They made me feel like the fat girl all over again. They stole my pride. They stole my heart.

I truly donít think they get it. I donít think the editors know what this journey is and how hard it is even when you are done losing weight or just trying to lose that last 10 lbs. Iím not sure many people get what losing 142 lbs is and what you go through. I donít know that people who diet and lose and gain and lose and gain truly get what this feels like.

So here it is world. I am taking my power back. I am finding my joy. Michelle Miller Andrews was 287 lbs when she started this journey. The day I looked fat that I had my picture taken for First Magazine for Women that was not good enough to use I was wearing a size small in Under Armour and weight 139.8 lbs. My shirt was a size small. However, my body was not perfectÖ My skin is not tight. My stomach isnít flat; my teeth arenít perfect, my arms are flabby, but guess what, I earned my 37 inch hips that use to be 55 inches. Oh and I wore a push up bra that day because I went from a 42 DD to a 32 A cup and I didnít want to be flat chested.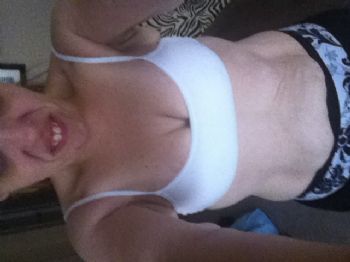 Iíd like to thank my Shamrock Sheriffís especially Tammy for kicking me in the butt this morning when I was having my pity party. Oh and Maggie, I really am disappointed that I donít get to send you the magazine.

I wanted this so badly so I could show my little girl Peiton that if you truly work hard for something that one day someone will recognize you for your efforts. I am truly sorry that the magazine didnít have the space to fit my story in because I really think; if you read my blogs that I have done something special. I really hope that one day they get that you shouldnít mislead and toy with people like that and that 5 days is not common courtesy.



Beyond that, I hope that my time on Spark has been motivating and inspiring to a few because at the end of the day thatís more than I ever started out hoping for. I hope one day no one will ever again make me feel like I wasnít worth it because I know I am. I know you are worth the effort.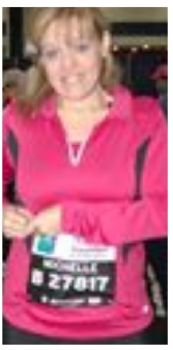 This me at my 2nd half marathon down to under 3 hours

I think by writing this, even with the tears streaming down my face that I found my joy again.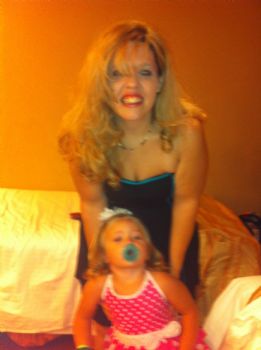 Peiton.. if you ever find this blog.. your self worth and accomplishments are not determined by anyone other than yourself. If I teach you nothing else, please know that.







Tuesday, July 09, 2013
Iíve been on this long and winding road of a journey for a while now, to be exact 2 years and 6 months give or take a few days. I have had my ups and my downs, just like every normal person who decides to empower themselves and change their life.

Iíve been very fortunate to have gained much more than I lost and by all accounts I have lost a lot. I have quite literally lost a person. I have the picture to post to prove it.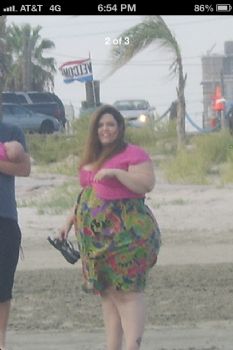 142 lbs later, Iím a new person. I truly mean that. I have been very lucky to have achieved many feats that I never even thought about putting on a bucket list. There have been 5kís and mud races, 2 half marathons, new clothes, popular blogs and now an article with a photo shoot.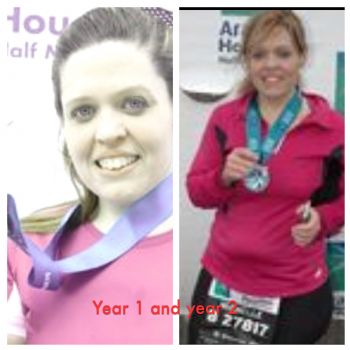 How cool does that sound? Really cool, right? It is really an honor to have been chosen as a person who could inspire another person to get off the couch and put the doughnut down and finally dare to dream of a life they are scared they never can have. You know what? You can have it, but you have to do the work, sweat the sweat and make the tough choices. In the end it will be worth it.

However, I donít want to mislead you and tell you that the road ends and life becomes this perfect Disney fairy tale with happily ever after, because frankly, it doesnít.

Iím writing this today not to be a Debbie Downer but to let you know that everything you go through is normal, itís how you deal with it that will make you or break you. I have lost the weight, I am a ďnormal sizeĒ, heck some even think I am a small size. I am a size 4/6. I am smaller than I even had a goal of becoming. That doesnít make everything perfect.

Me at the shoot (self picture :))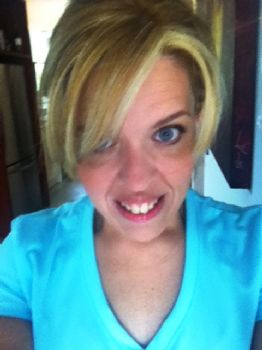 I was nervously excited for this photo shoot and the day was really nice. I had a fabulous team. They treated me like a star. I had my own stylist who poked and prodded and clipped into the perfect fit. I had a makeup artist and hair stylist that groomed me into a woman I hadnít seen in a while and all the while they told me how great I was. I mean everyone needs a day like that. The photographer was patient with me (I am so not a natural model) and directed me into pose after pose. They all looked at the screen and told me how awesome I looked and how great the pictures were.

I walked off the set and looked at the girl on the screen and proceeded to find every fault there ever could be.

Me after the shoot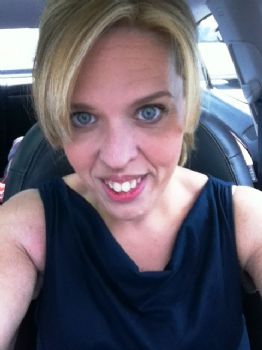 My face was round (which is ridiculous because my face is actually fairly thin)
My knees were fat.
My butt was huge.

Negative self talk proceeded. I couldnít see the success that I am, and I am a success. You see after losing that weight and working so hard, that is the one thing I wonít even allow myself to take away from me. Yesterday I couldnít find anything right with the photos. Today, I have remembered who I am and who I have become. Itís funny the makeup artist said you just changed the outsideÖ. But honestly, I changed the inside. I was never a bad person, but I wasnít the person I am now.

I am no longer scared to try. The girl that I used to be would never have allowed her start weight to be published let alone put a picture of her entire body up. This girl, no matter how scary it seems, is doing just that. The old Chelle would never think she could run, this Chelle knows that she can only get better. The old Chelle rarely finished what she started; this Chelle wonít stop until sheís done.

Donít worry about where you are going to end up and when you are going to get there; enjoy this moment that you are in. Enjoy the control, the determination that you have right this very second. Reflect on it and memorize the feeling. Now that youíve done that, when you think you need that pizza or you think you can go for the walk or do the workout, remember that feeling that you just had and do it anyway. Because you will never regret not eating the hamburger or dessert and you will probably never regret the walk. If I canít inspire you to do anything else, be inspired to believe.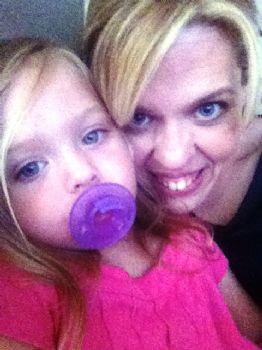 1 2 3 4 5 6 7 8 9 10 11 12 13 14 15 16 17 18 Last Page

Get An Email Alert Each Time JUSTCHELLE75 Posts