| | |
| --- | --- |
| | JTAMSYN's Recent Blog Entries |



Sunday, August 03, 2014
We joined a small, basic gym back at the end of June. We've been working out 3 times a week and on occasion four times.

I would love to get some tips to get the most out of my workouts. Here's what my workouts usually consists of. I usually start my workout with cardio, 40-50 mins. I rotate between spinning, treadmill, elliptical and step machine. I try to not do the same machine two workouts in a row. After that, I usually spend around 30-40 mins on the weight machines and strength training. I normally do a full body strength every time I go to the gym, unless the days are back to back. I try not to work the same muscle group two days in a row. I keep my heart rate high during the circuit training, almost out of breath. I usually conclude my workout with 10-20 mins of cardio.

On my non-gym days, I try to do a video (Zumba, Tae Bo) or some stretches. Twice a week, I walk about 5 miles in the morning, up and down mountains in my volunteer work. Its more of a strolling speed but I'm still being active. I generally have a rest day on Fridays and Sundays because of lack of time.

So, I'd love to hear your feedback, anything I should change, add, increase, decrease? Or any tips that work for you. I can tell I'm gaining muscle but there's still a thick layer of fat that is hiding the definition. My nutrition is pretty good. I'm usually within the ranges of 1300 (rest days) and 1500-1600 on workout days.

On another note, I went through my friends list. About 70% haven't been active in 2 years... So I need new friends!!!

I hope everyone's having a great weekend!







Sunday, July 27, 2014
Our goal weight often involves a specific clothing size. We focus on the single digits or we want to be in a size 4 or 6. But here's an interesting story:

Today, I went to a cheap second store that I like. I bought 4 skirts. None had the same size. One was a size 4, another 8, another 12. Did I gain or lose in those 20 minutes I spent in the changing room? Of course not! So why do we torment ourselves with fitting into a specific size?

Instead of focusing on numbers, we should focus on how feel. And never should we let a clothing size ruin our day!!!







Thursday, July 24, 2014
I haven't written a blog in over 3 months. When things are though, I struggle with finding upbeat words. Same goes with nutrition and fitness, I lose all motivation and self-discipline. So the last few months have been filled with on track and off track moments.

To share a little about my life, I live in a third world country. I teach online to make enough money to survive, and spend my days doing volunteer work. My days are filled with beautiful scenery and lovely people but they are also filled other things. Daily, I see starving people, starving and tortured animals, kids that have beaten up (probably for not selling enough gum, instead of going to school), drunken men harassing me, people hassling me for money. And there's the crime, so you learn to always watch your back. I live in a small village, near a bigger town. To do something simple like go to the movies, I have two options. I can take a bus for 6hrs, or lately due to landslides, it takes 8hrs. Or I can cross the border to Mexico, travelling for about 4 hours. There is nothing to do outside of work and volunteering so our big outing is going to the gym. As we don't make very much money, we can't go away all the time for a break. I mean, we can afford to eat meat twice a week. As I'm allergic to eggs, my main source of protein is black beans, every day, lunch and supper.

None of this is new to me, I've been doing this for 5 years. It has its rewards, for sure. But sometimes the 'dark clouds' block out the sunlight. Sometimes I wonder if there is even any sun above the clouds. This latest assignment has been a lot tougher than we (hubby and I) thought it would be. We feel so isolated from the rest of the world. We are fortunate to have each other but wonder how long we can keep this up. And then there's the feeling of failure if we give up our assignment.

The stresses and worries of life, which I think of as dark clouds, are always around us. Some days they seem to take over the sky and block out the sun. I need to focus on the sun above the clouds and not let the clouds undermine my motivation to be a healthy and fit person.








Saturday, May 17, 2014
Hello fellow sparkies,

It's been 4 months since my last blog. Time flies! I have been somewhat regular on Spark. Here's whats happened. I received a reassignment mid-Feb which involved moving 4 hours away, nearer to the border Mexico (Northern Guatemala). I had two weeks to pack up, find a place and move. Hectic to say that least. Not to mention that the day before receiving the notice, I started a cold. Well, there was no time for cuddling. I spent the following month packing, moving, unpacking and getting settled in my new assignment. However, this took a serious toll on my health. My cold turned into acute bronchitis which lasted more than 2 months. It got to the point that I was coughing so hard that I would vomit. I bruised my ribs so badly that 2 months, my ribs are still very sore.

About 2 weeks after starting to feel better from the cold, I caught the Typhoid Fever which left me so weak, I could barely walk for days. During the following two weeks, I suffered two relapses. By this point, I was so physically and emotionally destroyed that I was ready to pack up and move back to Canada. My parents heard my distress and paid for my husband and I to fly to Mexico and spend a week with them at the beach. So 13 hours on 5 buses, 2 taxis, 1 plane later, we were by the Carribean, catching our breath. It was exactly what I needed. I was able to recharge, relax and regain my sanity! It was much overdo!

My mother said that I had lost more weight since the last time I saw her (Nov. 2013). This is encouraging considering that I wasn't able to exercise for three months with all the sickness I was dealing with. I know I have lost a lot of muscle which I'm working on regaining. I've reached my goal weight but I'm thinking of lowering it another 5lbs.

To be honest, I'm not super focused on pounds, more on how I feel. I'm actually more concerned with building up my immune system and taking care of my health. I want to feel healthy again and strong, not shattered and weak. So I'm working on doing exercise every day , even if its just 20 mins of sweating, but something!

Anyways, we're back home now and ready. We've decided to make sure we have 1 day a weak off, for resting, time to spend together. The next couple of weeks will be full of work to make up for our holiday. But starting June 1st, my goal is one day off a week. I'm going to call my sanity day! No more working 7 days a week!

So this is has been my life lately. Very, very busy but learning to find a balance.
Oh, and I hiked another volcano in February. That now makes two!

Here's a pictures from our trip. One is of the sunrise where we stayed.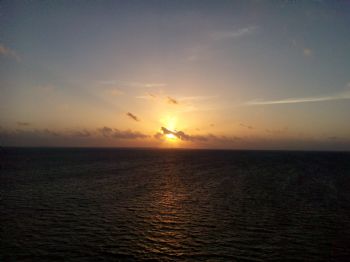 Have a great weekend everyone!





Wednesday, January 22, 2014
3 years ago, when I joined SP in 2011, I made a goal of climbing a mountain. The first mountain was a figurative one, losing the weight that was stopping me from climbing a real mountain. On January 8th 2014, I climbed a 13,000ft volcano near my home in Guatemala. This volcano is called, Acatenango, which shoulders an active volcano named Fuego.

Fuego is the smoking one on the left. Acatenango has two peaks, on the right.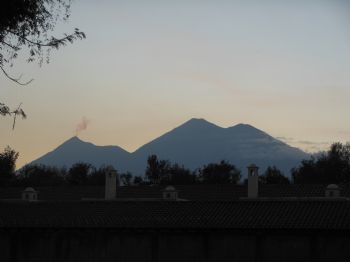 I had two fears about this climb. First, I was scared of slowing everyone down and being the one that everyone has to wait for, especially with the 40lb pack on my back. Second, I was scared that my breathing would not allow me make it to the top. The first hour was bad. It was a straight hike up in sand. I questioned my sanity but sheer stubborness and short breathing breaks kept me going.

I remember thinking at this point: what did I get myself into?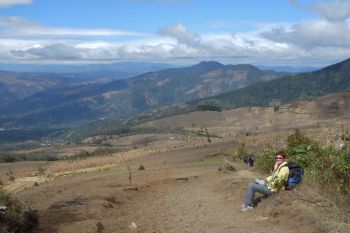 But I just focused on putting one foot in front of the other. After about an hour, my breathing calmed down and I no longer felt like I was on the brink of an asthma attack. From that point on, I was at the front. It felt so amazing to have to stop for the others!

I've come so far! It was the most amazing and memorable experience. The beauty that surrounded us was incredible. And I realized that I am strong enough! If I just push through the tough times, nothing can stop me! This is one of the most challenging hikes in Central America and I made it to the top in 5.5 hours!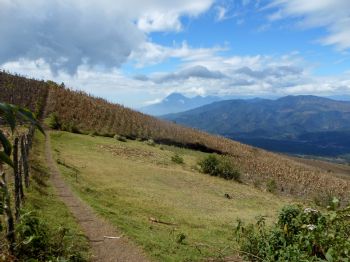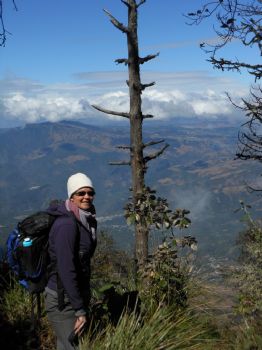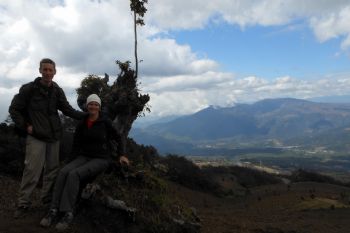 So yes, I was on top of the world!



1 2 3 4 5 6 7 8 9 10 11 12 13 14 Last Page

Get An Email Alert Each Time JTAMSYN Posts