Sunday, August 25, 2013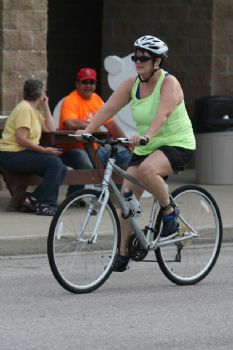 Well, here it is 2013... another year down, another tri down- I did much better this year. 2hr 15 minutes.

I have sent my DD off to college and am having to learn to talk to my husband again! I have empty nest like no bodys business :(

I have been up to 210 pounds but currently back to the 190 area. I am tired of this yoyo and am not getting any younger. I want to not fall into the "eat everything in the house cause I'm missing my daughter" mode so I am carving out some time for me and looking for some outside support.

I am signing up for BLC 23, and I plan to look around for 1 more group-possible a college moms support or some such.

Note to self- make time, take time, all you have is time.