| | |
| --- | --- |
| | JOEMARCHESANI's Recent Blog Entries |


Friday, November 22, 2013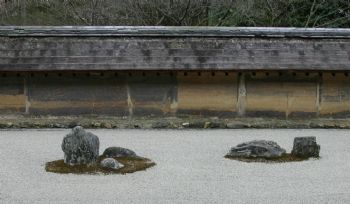 It's been just a bit over two months since I posted the eulogy that I wrote for my mother's memorial service. I've experienced the two months as a period of healing, allowing myself to experience the grief and loss, to acknowledge the pain, but to do so with awareness, a feeling of detachment that is at once intimate and consoling. The yellow scarf that she knitted for me earlier this year reminds me of her love, a feeling that doesn't evaporate or disappear with her physical presence. Her spiritual presence from beyond her death lives comfortably and comfortingly in my heart. I don't need to make a conscious effort to cling to my memories or feelings about her. They come to visit when I need them, especially when I'm not conscious of my need, like a dream that reassures me that life goes on, a dance of joy and sorrow, and all is as it needs to be.




Sunday, August 18, 2013
My mother died last Sunday, August 11. Here's the eulogy I composed and read for her memorial service yesterday.

Her loving son,
Joe

A Eulogy for Mom

Throughout her life, mom was a generous woman. She was especially generous to my sister, Rosemary, and to me, and to her grandchildren. Family was very important to her. When giving, she would often say, "I want you to have this now, when you need it. Not later, when I'm gone."

Mom was also fond of crafts. Over her lifetime, she learned to knit and to sew, to do French beading, and to work with with dried flowers. She operated a crafts workshop for seniors at St. Denis Church for many years before she left Philadelphia. When she moved to Pittsburgh, she donated two-thirds of the materials that she had accumulated -- and still filled a hutch, double closets, storage spaces, and the second, walk-in shower at her apartment with what was left.

She continued to combine her fondness for crafts with her generosity after she moved here. As a project for Forbes Hospital, she -- and other residents she volunteered at Beatty Pointe -- would knit caps and blankets for newborns and make teddy bears and picture books for children in the emergency rooms. When she had to move into assisted living last December, she donated over thirty cartons of materials to St. Vincent DePaul and other charities. And Rosemary and I will have another half-dozen to donate when we clean out her rooms from Harbour.

Mom also suffered from a severe hearing loss that began during a childhood illness. She had a punctured right eardrum and severely diminished hearing in her left ear. She wore a hearing aid for the last fifty years of her life, and she learned to lip read.
As a result, she preferred to take the initiative in most personal conversations. That way, she could do more of the talking and less of the listening. At their fiftieth anniversary dinner, my dad alluded to her habit, saying, "Fifty years ago, I said, ʻI do'. I'm happy tonight to get to say something again."

When mom couldn't address someone's needs by giving, she was no less generous with her advice. She had a keen sense of what was best for someone else, and -- often enough -- that sense could outrun her sense of tact in telling them. Even though her pronouncements on other's needs were probably right more often than not, she would feel disappointed when her advice wasn't heeded. Then, dad would tell her, " You're right." And he would add, "But are you happy?"

Mom never recovered from dad's death, in 2004. In the years since, she felt increasingly alone, as her remaining brothers and sisters and her closer friends were dying, leaving her as the sole survivor of her eleven siblings. Her faith helped her to work through her anger and her grief as she lived on, but she looked to the day when she could cross over and rejoin her husband of sixty-one years. Her most fervent prayers were for release from this life.

In the last six months, despite the increased levels of pain in her back and legs, she regained much of the mobility that she had had before she left Beatty Pointe. The physical therapy and medical supervision that she received at Harbour enabled her to resume some of the activities that she had long enjoyed. She worked again with dried flowers and gave demonstrations for other residents. She played bridge again. And she was able to get out to lunch and a bit of craft- shopping each week. She still had to work at accepting that she could not really advise God about when he would take her.

And her prayers were answered, sooner rather than later. God released her soul with an illness that did not prolong her suffering. The generosity of her life was repaid with mercy and compassion. And in her passing, we find that consolation.

In our grief, we find gratitude: Thank you, mom, for all that you have given us.





Sunday, July 07, 2013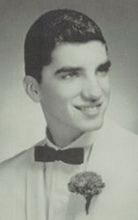 I was startled to realize that almost a year has passed since I last posted a message on my own blog. Among other events, this year also marked the 50th anniversary of my graduation from high school, hence the picture of me fifty years ago.

The year has been more momentous, though, for my personal development, as I worked my way through the Steps of a 12-Step program, completed the training for my 200-RYT (Registered Yoga Teacher), and began teaching Yoga at a wellness clinic that emphasizes the use of Dialectical Behavioral Theory as therapy for borderline personality disorders and recovery from addiction. For the year ahead, I am anticipating a further course of training that will enable me to identify not only as a Yoga Teacher, but also as a Yoga Therapist.

All of the practices that I've just listed -- 12-Step Recovery, Yoga, and DBT -- have led me into a spiritual transformation that grows deeper and stronger each day. That transformation has radically changed my sense of who I am into someone whose strength of self comes from an awareness of the divine grace available to me and the desire to accept it in my life. Each day, I pray that God will help me to maintain that awareness and to express my gratitude for it by making decisions to act as God's compassion and acceptance would guide me. And I pray that all who are suffering in their lives will be guided by the God of their understanding through their suffering to their own awareness and gratitude for divine compassion.

I understand my practices as a threefold system of healthy living: hygiene for my body, my mind, and my soul. I eat well and exercise to keep my body tuned up, and doing so keeps my nervous system -- the basis of my feelings and thinking -- tuned up, too. When my feelings and thinking are tuned up, I can more readily quiet the inner voices of my less healthy feelings and thoughts -- the voices of fear, shame, anger, guilt, envy, perfectionism, or inadequacy. With those voices of negativity acknowledged, but stilled, I can hear the softer voice of divine grace -- the voice of self-acceptance, humility, empathy for others' suffering, compassion, patience, and selfless love.

In that voice, I find the strength of heart to share these gifts of the spirit with all in need, for I know that the fountain that refreshes our spirit never runs dry. It is available for us whenever we choose to drink.

Keep well.





Saturday, July 14, 2012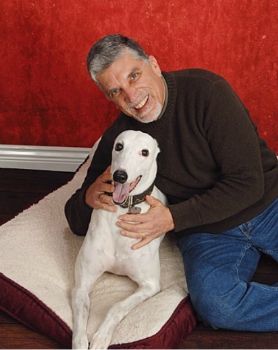 July 15, 2012 marks the second anniversary of the start of my weight-loss and fitness regimen. As I've noted before, the support of others has been a crucial element in my success, not only in achieving my goals, but also in maintaining my healthier self. I remain grateful to everyone who has been encouraging me along the way.

My yoga practice has been an especially important because it has been helping me to link body, mind, and spirit in this self-transformation. As I become more aware in the ethical and moral principles that underlie the practice of yoga, I have revived a capacity for personal spiritual growth that had been dormant in me for many years.

As we say in recovery, I am learning to "Let go . . . let God." For my holistic well-being, these words mean letting go of behavioral disorders like over-eating or self-denigration because I apprehend the grace of God within me, a selfless love that accepts me with my defects and gives me the strength to become better than I have been.

My capacity to "let go . . . let God" began, I believe, with my decision two years ago to work at becoming a healthier me. It developed, through my yoga practice, with the recognition that a healthier me meant not just my body, but how I thought about myself and my spiritual core.

Yoga has enabled me to understand how my physical being encases my mental being, which encases my spiritual core. More importantly, it has enabled me to experience how my vitality springs from that spiritual core and radiates outwardly from this core into my mental and physical being.

Only when I center myself so that I can attend to the presence of God's love for all being within me can my mental and physical life be truly healthy, truly whole. Loved by God, I can love my true self. Loving my true self, I can love all whom God has brought into being.







Monday, April 16, 2012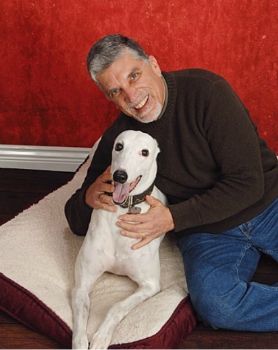 I just completed three days of training toward my RYT 200 status, a position that would identify me as a yoga teacher registered with the Yoga Alliance. So far, I've completed 62 of the required 200 hours, so I've got a ways to go.

As I've moved along with the training, I've been feeling my practice deepening: I'm becoming more aware of the ethical, philosophical, and even spiritual roots that ground the practice of hatha yoga. In the eight branches common to most systems of hatha yoga, the physical practice of the poses or asanas forms just one of the eight. In much of the yoga offered in health club settings, this branch is often the only branch available because it coincides most closely with the fitness objectives of physical exercise.

Anyone who practices just this branch of yoga can benefit from it physically, both in their muscles and in their physiology. The mindful breathing, the poses, and the movements positively affect the sympathetic and parasympathetic nervous systems, too, reducing depression, say, or chronic stress. Such resonant effects of moving the body are at the heart of yoga's identity as a link between the body and the mind through mindful breathing.

In my training, what I experience feels as if I am moving more deeply into an awareness of these effects that helps me to feel more self-accepting, acknowledging my weaknesses or flaws without being stressed by them. They are an essential part of who I am, but not the most important part.

That part, which is also awakening as I train, is a sense of gratitude for my life, both its setbacks and its blessings: Its setbacks for prompting me to reconsider what I can do to change myself for the better, and its blessings as a sense of joy as I increase my capacity to improve as I change.

At the end of each practice, whether alone or in a class, I say, "Namaste." It can be translated as "The light in me honors the light in you." For me, it's become a way of affirming the gratitude and joy that yoga brings me.

Medieval European maps were displayed so that the East, the orient, was at the top. I like to imagine that in this way, they directed viewers to aspire upward toward Jerusalem, their spiritual home in this world. For my own spiritual geography, yoga provides me with an Easterly home for aspiration, and "Namaste" is a verbal passport to that home.



1 2 3 4 5 6 7 Last Page

Get An Email Alert Each Time JOEMARCHESANI Posts