Saturday, September 15, 2012
I rode in the Surry County Century I was going to ride only 75 miles but with some arm twisting from Bernard Robins and Crystal Jessie Carter I rode 100 miles. I was also traveling with Bob Anderson and Karen Kovac. There is not much in Surry believe me I think I rode every square inch of it. I rode 50 miles by myself then 25 miles with Crystal, Karen and Bernard, then Karen left and Bob came along.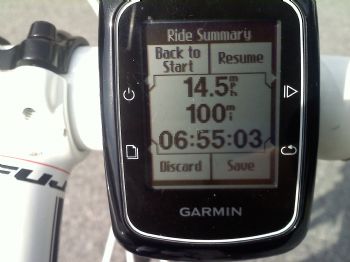 Thursday, September 13, 2012
I wasn't able to work out today because I had to stay at work for three additional hours and tomorrow it will be an additional four hours. No rest for the wicked I guess. Its days like this that I would go get fast food because its quick and easy. I'm proud of myself I went home and had a Healthy Choice meal instead.