| | |
| --- | --- |
| | JMERLAU's Recent Blog Entries |


Monday, September 19, 2011


Spark - for MENTAL focus and Natural energy. NO crash, just what I need.
•The most nutritionally advanced energy drink on the market
•Sugar-free, long-lasting energy*
•Surprisingly fast-acting*
•Contains 21 vitamins, minerals and nutrients designed to synergistically provide a healthy, balanced source of energy
https://www.advocare.com/110213373/S
tore/ItemDetail.aspx?itemCode=A2096&id
=E&flavor=L&size=C


Mass Impact to fuel my muscles, expecially on long runs.
•Aids in muscle building*
•Supports muscle performance*
•Helps increase physical endurance*
•Informed-Choice Certified
•Easily usable with other AdvoCare products
https://www.advocare.com/110213373/S
tore/ItemDetail.aspx?itemCode=P2800&id=B




Monday, September 19, 2011
A few pictures from my trip to Aix en Provence, France. I had a working trip for a week. I worked and tried to sleep most of the week.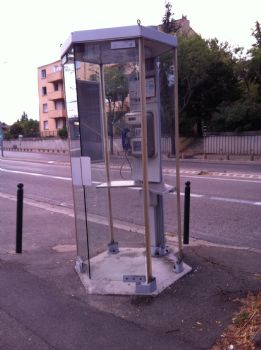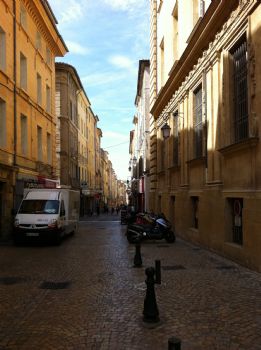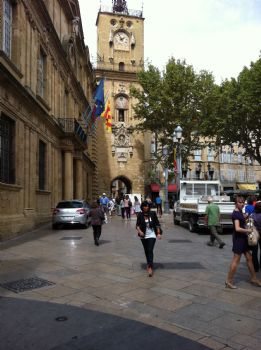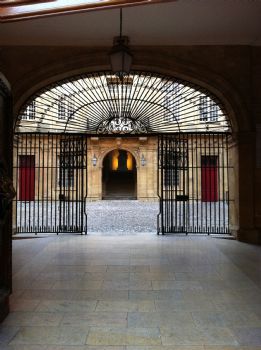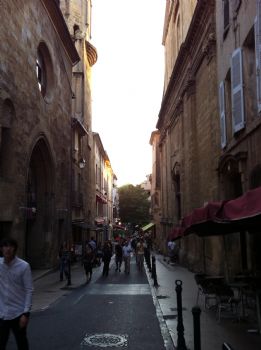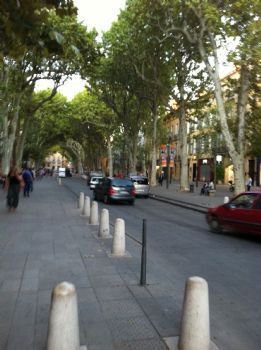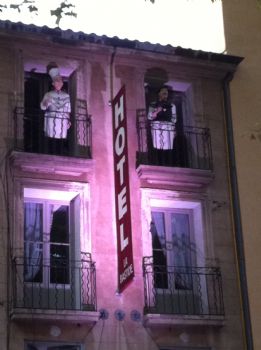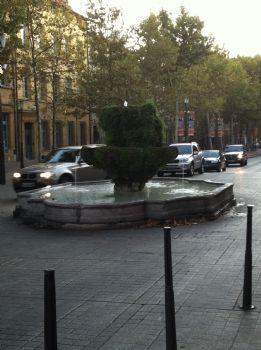 Best part of the trip.......landing in TEXAS!!!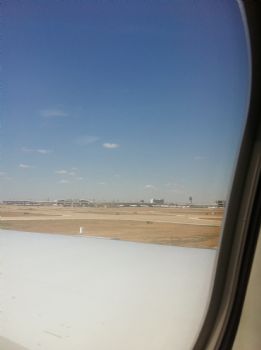 Monday, August 15, 2011
August 14th, 2011
The Hottest Half - my 3rd Half Marathon
White Rock Lake - Dallas, TX.
7:30am

I have to start this blog on FRIDAY NIGHT since that was the sleepless night before this race. Friday night, I DID NOT SLEEP for some reason. My mind was racing, my legs were racing, I was up and down, right side, left side, the couch, back to bed. OMG..I JUST NEEDED SLEEP!! LOL

Saturday I was on my legs nearly all day due to functions going on at which I was the host and had to be mobile. NOT the best way to spend the day before a half marathon, but it is what it is, right?

Saturday night I actually slept like a rock, which was a surprise. Had to be exhaustion from the days activities. I woke up at 4:30am to start getting ready with the typical quick shower, small breakfast, made my energy drinks, etc and left the house about 5:15. I had to make a quick stop to get gas and off to White Rock Lake. I arrived about 6am and my normal parking lot was already full, oh well, off to park along the road. At this point, I started my active warmup and stretch to get the blood moving. I was feeling pretty good, even though the humidity was extremely high! We've had extreme drought conditions here in Dallas for MONTHS now. Well, it rained Saturday leaving it extremely humid. Having training really hard with almost 140 miles in July and a few nice runs early in August, I felt ready. Oh this humidity was tough!!

I got a text message from Nancy and went off to find her. I LOVE seeing spark friends at races, especially Coach Nancy. We've run 6 races together now and I enjoy learning from her every time we are together! About 6:50 or so I take the last of my fuel to allow time for that to start workin.

SO....it's no 7:15....I start getting in the zone and move toward the starting line. Still working on the legs with stretching, etc. Finally we're off and running. This was a very crowded race and I started way back in the back. The first half mile is elbow to elbow people, fairly typical. My only complaint is when people run/walk 5-7 wide, the rule is two wide incase you wondered. The first bridge we had to cross is within the first mile. Nearly had to walk across due to the amount of people. These bridges at WRL are flex bridges. They flex alot as you run on them. This was incredible how much it was flexing during this race. These crazy bridges throw me off every single time I run on them.

Miles 1-3 where 9:49, 9:01 and 8:53 each, feeling pretty good even though I was running through a wall of water!
Miles 4-6 were 8:56, 9:17 and 9:23 - couple hills in the section that were tough on my piriformis muscle!
Miles 7-9 were 9:49, 10:11 and 10:02 each. About mile 8 or so I really started having serious doubts in my abilities. I was seriously questioning if I could finish this thing, question my training, questioning my ability to ever run long distance, questioning how mentally tough I really was, questioning my physical abilities. I was questioning everything about my being I think! I finally snapped myself out of it and told myself that I have a warrior spirit(that's whay I got the tat that says just that!), that I am as tough as I think I am, that I can run long distance, that I am a runner!!! I was able to pull myself together and beat those demons back, thankfully!!
Miles 10-12 were 10:21, 10:58 and 10:17. These were much slower than I wanted, much slower than I had trained at, but the humidity was a major game changer for me!
Mile 13 was 10:09 and the last .32 was 8:18. I was really able to turn it on big time. Some younger guy on the inside of me cranked it up so I cranked it up as well!!

Nancy and several other friends (Mimi, Karen, Shelly) were there to cheer me on as I sprinted to the finish which is always awesome. I saw Nancy out of the corner of my eye yelling something at me, no clue what! After I crossed the finish line, I went straight to the Muscle Milk tent, I started craving some chocolate LITE milk about mile 12ish. OH man that was delicious. I found Nancy, we took some pictures and I was off to church. I had to be there by 11:15 at the latest so I was on a tight schedule, but I made it work!

Finish time was 2:09:47 - my slowest half by over 2 minutes - but also the HOTTEST HALF I'd ever run. I think it was about 87 when I finished.
Age Group place was 57th out of 125 in my age
Overall place was 505th out of 1375 HM runners.

All in all, I learned a few things and I finished as strong as I could.

Here are a few pictures from the race

Ofcourse this is me and Nancy (love her!)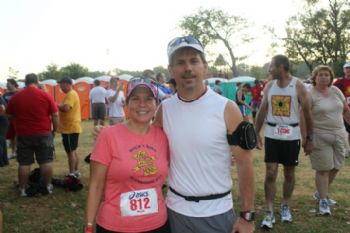 Group of friends who all ran the 10K flavor of the race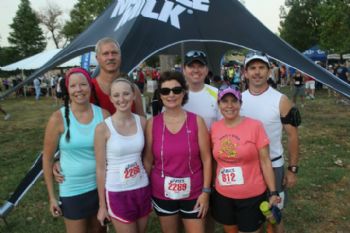 Here I come to the finish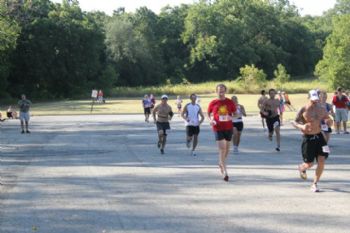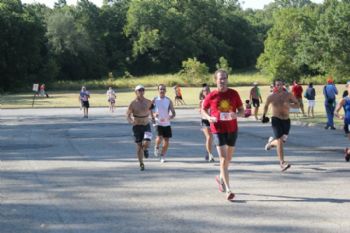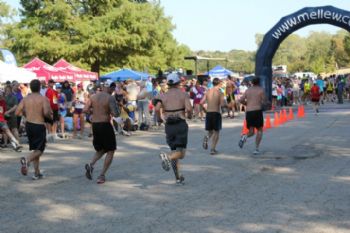 YES......I got my chocolate muscle milk!!!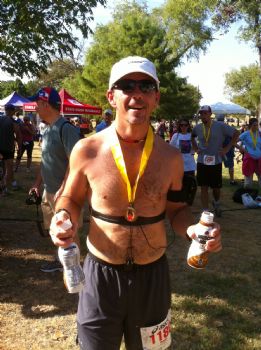 Me and Karen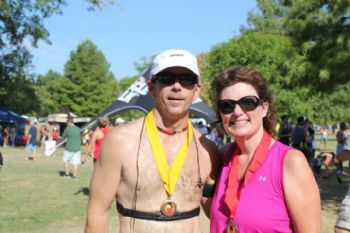 Me and Nancy again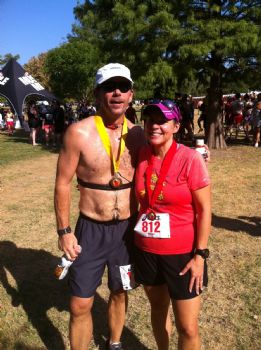 and ofcourse the medal!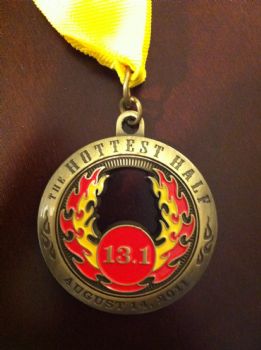 Tuesday, August 02, 2011
July was my biggest month since I started running! I'm training with a purpose and I'm driven to that goal!

Here are my stats from my garmin:
Count: 21 Activities
Distance: 139.75 mi
Time: 21:32:53 h:m:s
Elevation Gain: 2,148 ft
Avg Speed: 6.5 mph
Avg HR: 153 bpm
Avg Run Cadence: 83 spm
Avg Bike Cadence: --
Calories: 19,269 C
Avg Distance: 6.65 mi

I'm in a slow taper period right now as I prepare for a half marathon on Aug. 14th. August won't have as many miles, but I still have a purpose, I always do.

I'm curious, what's your purpose for training?





Tuesday, July 12, 2011
Too Hot to Handle
July 10th, 2011
White Rock Lake - Norbuck Park
My first 15K
Temp = 84ish degrees - HOT!!

Like most races I run, I did not sleep well the night before. Now then, I could blame it on the fact that my family and I had been out of town at China Camp the week before and drove 5 hours home Saturday evening. I'd like to say that is why I didn't sleep well, that's not true though. I didn't sleep well because I was nervous, excited, and concerned, all those little thoughts that run through your head the night before a race. My alarm went off at the usual 4:15am so I could start my day as normal as possible. You know the drill, quick shower, dress and start warming up the body a little bit. I did take time to post a status to Spark People and FB ofcourse, isn't that on the 'normal' race day schedule? LOL

I arrived at Norbuck Park at White Rock Lake around 6am, race didn't start till 7:30am. I knew that parking at Norbuck would be a mess so I planned to arrive plenty early and finish my warm up there. My plan worked out quite well, I got a great parking spot with plenty of time to get some active warm up done. I had a nice conversation with a gentleman who has run numerous marathons, his latest was the Oklahoma City Marathon, it was raining and very cold that day. We were talking about how we train our minds and bodies to take the beating of running. When he ran the OKC Marathon, he went into hyperthermia, his core temp was 95 degrees when he finished. He said he knew he could finish, because his mind was made up, so he did. It took four medics to get him straightened out post race, but he fully recovered. It was one of those conversations that reinforces the fact that we as runners train our bodies to sometimes do the unthinkable, sometimes ya gotta dig deep and that part is 99% mental.

So anyway....I finish my warm-up, get the legs stretched, work on the hip flexors, etc. I texted Nancy to see if she was there yet. After confirming that Nancy is onsite, I take off to find her. It's always a pleasure to see Nancy, because I always learn something from her. See, in this picture below, she is teaching Amy the perfect way to stand around pre-race with your hands on your hips: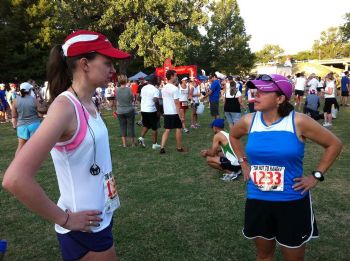 Pretty good technique...don't ya think??

Amy is one of the co-leaders for the SparkDallas-The Official Team. We've not seen Amy in a while so it was good to see her and catch up on her life for a little bit as well! Here is a pic of the three of us: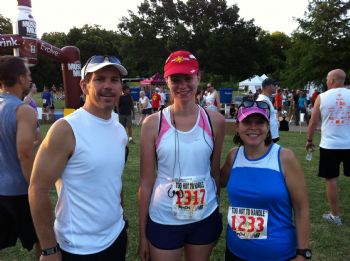 Nearly race time and I have a decision to make. Run with or without my shirt, that is the question. You see, I have a problem with bloody nipples, oh my goodness those hurt. I'd bought some body glide, but forgot to put it on before leaving the car. Not willing to take a chance this time, so off came the shirt. That was a good decision as I used it as a sweat towel the entire race!

7:30am and we're off like a herd of turtles! There are around 2500 runners between the 5K and 15K race. Both start at the same time and run the same route for the first ¾ mile or so. Needless to say, it's very crowded.

Miles 1 and 2 were somewhat fast at a 9:46 and 9:39 respectively. Nancy and I are running pretty much step for step at this point of the race. Pretty much in an aerobic workout sort of running right now as we are able to carry on a conversation as we run.

Miles 3 and 4 were a little slower at 10:20 and 10:03 respectively. I'd call this smart running, conserving energy due to the heat and it was getting even hotter, fairly quickly. Between mile two and three are some of my favorite parts of the lake, huge trees, very wooded area, SHADE!! Somewhere around mile 4 Nancy and I got separated.

Miles 5, 6 and 7 I sped up a little to a 9:56, 9:07 and 9:24 mile respectively. I've learned that I am NOT a very good pace keeper when I run. My pace is typically all over the place, even if I have the 'juice' to hold a pace, I find myself slowing down or speeding up to much. I'll work on that and get better though! Somewhere around mile 4 or 5, I met a lady and ran with her for a while. She was 57 years old and in fantastic shape. That was fun to talk with her as we ran, talking about health, fitness and of course I shared my story with her. :-)

Miles 8, 9 and change were 9:28, 8:49 and 8:37 for the last little bit. If you look at the timing chart below, you'll notice several sections of slowing down. I've learned to never pass a water stop during a race, especially in the heat. I stop at each water stop, get a couple sips of water and then I pick up where I left off and start running again. This is critical I think!!
Here is the link to my garmin stats
connect.garmin.com/activity/98214732
#.ThxnlxIbrtI.email

My 5K split was 31:30:45 and I was in 49th place in my age division. The 10K split was 1:03:46.34 and I was 37th in my age division. At the finish I was in 27th for my age division with a time of 1:32:38.00. Over all time was 1:30:51 in 36th place out of 63 men in my age division. I am extremely happy with this time and I didn't run to 'race' this one, this was a training run for me.

This race is special for me due to that fact that one year ago I ran my very first 5K ever at this race. One year later, 4 or 5 10K's, 2 half marathons, and several other distances under my belt, I ran my first 15K. As Coach Nancy would say, "What a difference a year makes!"

Here are a few pictures from around the race site:


YEP, that dude ran the entire race in that costume!!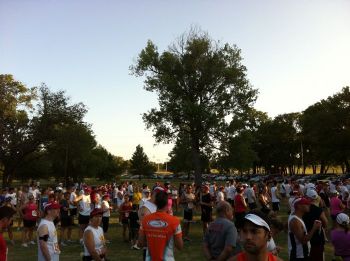 bathroom lines!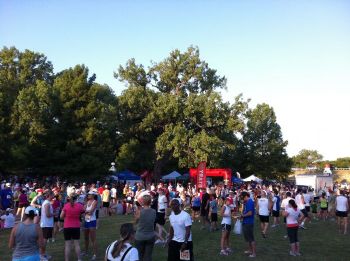 tubs of ICE water that they were soaking towels in and giving them out at the finish!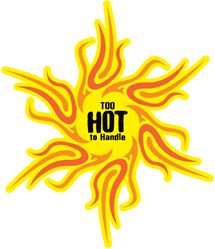 Race Logo

Over all, it was a GREAT DAY!!

Oh yeah...I even finished with enough time to visit with Nancy and Mimi for a bit AND I made it to church! LOL



First Page
1
2
3
4
5
6
7
8
9
10
11
12
13 14 15 16 17 18 19 20 21 22 23 24 25 26 27 28 29 30 31 32 33 34 35 36 37 38 39 40 41 42 43 44 45 46 47 48 Last Page

Get An Email Alert Each Time JMERLAU Posts