Sunday, November 14, 2010
This is random fun from the weekend I just thought I'd share

Saturday my family attended China Culture day in our area to celebrate my daughters heritage, it's important to keep that alive inside them. I got to see several friends who I've not seen for several years, I LOVE doing this now! I called out to Cy and he looked at me funny, started walking towards me as I reach out to shake his hand. I say "Do you remember me, I'm Jerome" His jaw dropped and stuttered out, wow, you've shed some weight. I LOVE THAT FEELING...WOW...makes me feel GREAT when that happens.

Sunday, my family was at the North Texas Level 5 gymnastics state meet (Daughter placed 3rd on beam), and I got to visit with an old coach, same reaction as Cy had on Saturday. Nick and I had a great talk about my journey, how I did it, why I did it, how I'm maintaining, etc. He texted his wife a pic of me, her response was "where did he go?" LOL.....moments like that are awesome to say the least.

This afternoon I'm cleaning up some old pictures and run across a picture of me at Texas Motor Speedway probably three years ago sitting on the edge of a NASCAR. I looked at this picture and look at my wife and sad "I had no clue honey, I had no clue" I had no clue that I LOOKED so horrible, I had no clue that I was so unhealthy. My next comment was, "how sad!!!"

Then..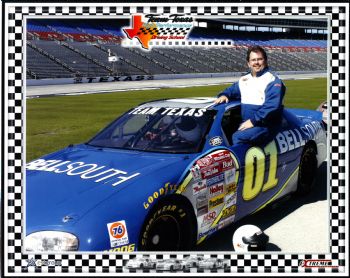 and NOW...