| | |
| --- | --- |
| | JENSFITJOURNEY's Recent Blog Entries |


Thursday, March 22, 2012
Ok...goals for today......PUSHUPS!

I have to meet my 2,000 rep goal before leaving for our vacation next week. SO...today, I am aiming for 300 reps....yes, 300 awesome, military, close grip, diamond, T plank, walking, inchworm, dive bomber, solider plank, wide fly......every kind you can imagine BUT not a single rep on my knees.........Ok, now off to PUSH my way towards my goal today! Will update on how I am doing!

Challenge yourself today! Maybe walk a run a mile for the first time or sign up for that race you have always longed to do! Find YOUR challenge for this day and then GO FOR IT!!!!

Blessings!






Tuesday, March 20, 2012
We were traveling around this weekend scouting out new places for me to run here in Norway and for my husband to get some long rides in near our home. We stumbled upon this area called Time.

Those who know us well know that it was a very, very special place to us as we realized we were Somewhere in Time!!

The movie is a favorite of ours and we walked down the isle to the main theme of the movie. Seeing the beauty all around us was simply amazing!!!

We took this photo with my iPhone and then used Camera + to process it all from my phone. Loved the result. I cannot wait to run here :)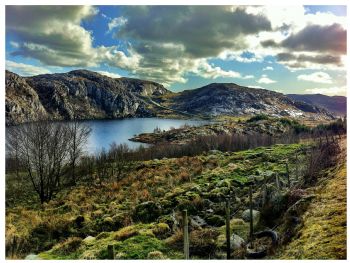 Sunday, March 18, 2012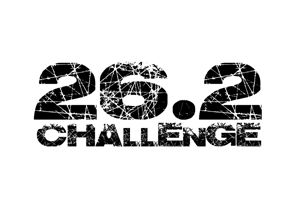 I have always wanted to run a marathon. I have completed several half marathons and triathlons but never a full 26.2 miles. Today was supposed to be the moment I have longed for. Today, was the Rome Marathon. I was registered, flights and hotels were booked since last year all before we knew we were moving to Norway. During the move my training got far off schedule and I did not want to overtrain and hurt my knee. I was feeling a bit down that I was not going to make it to Rome, however after giving the decision a great deal of thought, I was confident that I was making the right choice. Many of you remember the problems I have had with my right knee and the pain it has caused me. I remember my Ortho telling me to be smart about my training as I did not want to have a knee replacement at 40. And so, I did my best to make the smart decision and aim for another race later on so that I would have more time to train properly.

I have not given up my marathon dream. Rome will be there next year along with a few others I am looking forward to running and I have other races before me this year that I need to focus on. In many ways my next race will be of even greater importance and significance than Rome. I am currently registered for my next marathon. We are fully booked....flights, hotels. etc... and I am well into my training. And so in 70 days, on my 35th birthday, May 27th, I will be running my first marathon in Edinburgh, Scotland!

The Edinburgh Marathon festival is taking place the weekend of the 25th - 27th and when I found out that the marathon was going to take place on my birthday, it was a MUST that this be my first marathon!!! I cannot tell you how excited we are! We leave for Scotland the 24th and will spend a few days there before and after the race. We were just there in September except it was without our little girl, now we will be able to take her to see everything and the best part is that she will be there to see her Mommy run her first marathon and be with me on my 35th birthday! This is sure to be a birthday I will NEVER forget!

Below is a photo taken of me running Arthur's Seat in Scotland back in September. Little did I know at the time that I would be running my first marathon just below on my birthday! I find it beautiful how God has worked out everything in the best possible way.







Tuesday, March 13, 2012
March totals -
Miles - 45.06/100
Pushups - 1,045/2,000

I have to say I KILLED my ST workout this morning! LOVED IT! Today was my heavy lifting day and so for 91 mins I worked as hard as I could, sweat dripping off of me and I loved each and every second!

I did Cathe's Cardio Superset DVD with 10 lb and one 20 lb DB then I used 3 lb DB's while doing the step work and with many of the lunge routines for added resistance.

Here is a look.....the dvd is 62 mins long and I promise you, it works you hard!!!!


youtu.be/czzUz9D2ztc


I did not do the cool down but instead added more ST and pushups.....here are my results. I was pretty tired as I had already lifted in the DVD, so I did my favorite 50 rep workout. You have several stations of weights and you go from one to the next, each with 50 reps and you try not to rest too long in between. Ultimate 50 reps circuit training I guess ;)

250 pushups - not a single one on my knees! It was a combo of standard military, close grip, solider plank push, diamond. incline with one arm raise and walking pushups.

Two arm hammer curls with squats - 50 reps with 10 lb DB's
Two arm bicep curls - 50 reps with 20 lb Db's
Two arm bicep curls alternating wide and narrow - 50 reps with 10 lb DB's

Seated shoulder press - 50 reps - 28 reps with 20 lb DB's then I burned out and grabbed my 10 lb DB's to complete the 50 reps....new goal - to build up to 50 reps using my 20 lb DBs! :)

Side to side Chops - 50 reps with one 20 lb DB
Horizontal Chops - 50 reps with a 12 lb MB

One arm DB rows - 50 reps for each arm with one 30 lb DB....very proud of this one! Hope to increase weight soon but happy to see I could get out 50 reps per arm at that weight.

Shoulder press with sumo squat - 50 reps with one 20 lb DB





Saturday, March 10, 2012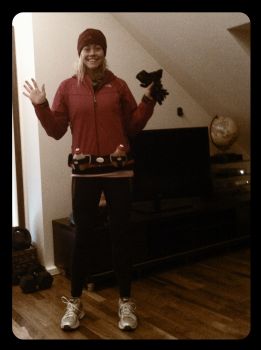 Getting ready to head our for my run! It was a cold and wet morning, so I layered up......then got crazy hot while out running.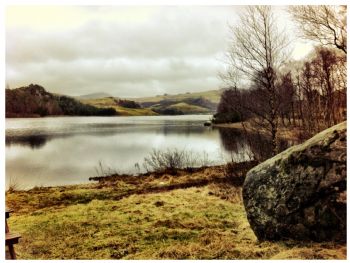 These two photos are of the lake this morning during my run, it was SO beautiful. I had to stop and take a picture. I cannot wait to go back and run there some more, it was truly peaceful and the perfect place for a nice, long run!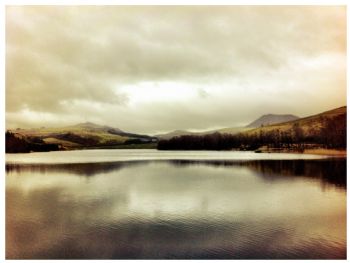 I had a wonderful 6 mile run this morning followed by a strong ST session. I am aiming to do another 5 miles tomorrow morning and some Yoga, my legs need it!!

Totals from today -

6 mile run 55:08 mins - AP 9:10
Calories burned - 504
AHR - 160 MHR - 185

M1 - 9:40
M2 - 9:24
M3 - 9:29
M4 - 9:25
M5 - 9:05
M6 - 8:01

Quick ST post run - 30 mins

100 military pushups
100 dips
100 horizontal chops with 12 lb MB
2 sets of 2 arm curls of 15 reps with 20 lb DB's
2 sets of 2 arm curls of 20 reps with 10 lb DB's
2 sets of bicep curl to shoulder press - 20 reps with 10 lb DB's
2 sets of shoulder press with squat - 20 reps with 10 lb DB's


March Totals -
Miles - 42.06/100
Pushups - 780/2,000



First Page
1
2
3
4
5
6
7
8
9
10
11
12
13
14
15
16
17
18 19 20 21 22 23 24 25 26 27 28 29 30 31 32 33 34 35 36 37 38 39 40 41 42 43 44 45 46 47 48 49 50 51 52 53 54 55 56 57 58 59 60 61 62 63 64 65 66 67 68 69 70 71 72 73 74 75 76 77 78 79 80 81 82 83 84 85 86 87 88 89 90 91 92 93 94 95 96 97 98 99 100 101 102 103 104 105 106 107 108 109 110 111 112 113 114 115 116 117 118 119 120 121 122 123 124 125 126 127 128 129 130 131 132 133 134 135 136 137 138 139 140 141 142 143 Last Page

Get An Email Alert Each Time JENSFITJOURNEY Posts