| | |
| --- | --- |
| | JENNYBAKER247's Recent Blog Entries |


Tuesday, July 26, 2011

Say no more!!!





Monday, July 25, 2011

I certainly don't think an adult could explain this more beautifully!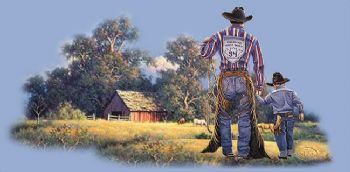 THIS IS FABULOUS!!!

It was written by an 8-year-old named Danny Dutton, who lives in Chula Vista , CA . He wrote it for his third grade homework assignment, to 'explain God.' I wonder if any of us could have done as well?
(and he had such an assignment, in California , and someone published it, I guess miracles do happen!)


EXPLANATION OF GOD:
'One of God's main jobs is making people. He makes them to replace the ones that die, so there will be enough people to take care of things on earth. He doesn't make grownups, just babies. I think because they are smaller and easier to make. That way he doesn't have to take up his valuable time teaching them to talk and walk. He can just leave that to mothers and fathers.'

'God's second most important job is listening to prayers. An awful lot of this goes on, since some people, like preachers and things, pray at times beside bedtime. God doesn't have time to listen to the radio or TV because of this. Because he hears everything, there must be a terrible lot of noise in his ears, unless he has thought of a way to turn it off.'

'God sees everything and hears everything and is everywhere which keeps Him pretty busy. So you shouldn't go wasting his time by going over your mom and dad's head asking for something they said you couldn't have.'

'Atheists are people who don't believe in God. I don't think there are any in Chula Vista . At least there aren't any who come to our church.'

'Jesus is God's Son. He used to do all the hard work, like walking on water and performing miracles and trying to teach the people who didn't want to learn about God. They finally got tired of him preaching to them and they crucified him. But he was good and kind, like his father, and he told his father that they didn't know what they were doing and to forgive them and God said O.K.'

'His dad (God) appreciated everything that he had done and all his hard work on earth so he told him he didn't have to go out on the road anymore. He could stay in heaven. So he did. And now he helps his dad out by listening to prayers and seeing things which are important for God to take care of and which ones he can take care of himself without having to bother God. Like a secretary, only more important.'

'You can pray anytime you want and they are sure to help you because they got it worked out so one of them is on duty all the time.'

'You should always go to church on Sunday because it makes God happy, and if there's anybody you want to make happy, it's God!

Don't skip church to do something you think will be more fun like going to the beach. This is wrong. And besides the sun doesn't come out at the beach until noon anyway.'

'If you don't believe in God, besides being an atheist, you will be very lonely, because your parents can't go everywhere with you, like to camp, but God can. It is good to know He's around you when you're scared, in the dark or when you can't swim and you get thrown into real deep water by big kids.'

'But...you shouldn't just always think of what God can do for you. I figure God put me here and he can take me back anytime he pleases.


And...that's why I believe in God.'




Have an awesome day, and know that someone has thought about you!






Monday, July 25, 2011


A is for apple, and B is for boat, that used to be right, but now it won't float!

Age before beauty is what we once said, but let's be a bit more realistic instead.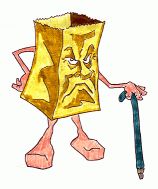 Now The Alphabet:

A's for arthritis; B's the bad back,
C's the chest pains, perhaps car-di-ac?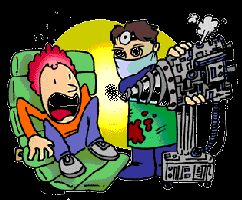 D is for dental decay and decline, E is for eyesight, can't read that top line!
F is for fissures and fluid retention, G is for gas which I'd rather not mention.



H high blood pressure--I'd rather it low; I for incisions with scars you can show.
J is for joints, out of socket, won't mend, K is for knees that crack when they bend.
L 's for libido, what happened to sex? M is for memory, I forget what comes next.
N is neuralgia, in nerves way down low; O is for osteo, bones that don't grow!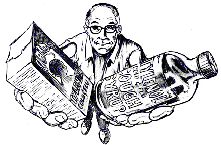 P for prescriptions, I have quite a few, just give me a pill and I'll be good as new!
Qis for queasy, is it fatal or flu?
R is for reflux, one meal turns to two.



S is for sleepless nights, counting my fears, T is for Tinnitus; bells in my ears!
U is for urinary; troubles with flow; V for vertigo, that's 'dizzy,' you know.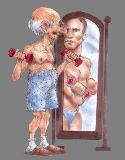 W for worry, now what's going 'round? X is for X ray, and what might be found.
Yfor another year I'm left here behind, Z is for zest I still have-- in my mind!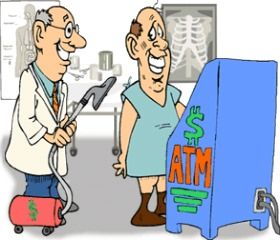 I've survived all the symptoms, my body's deployed, and I'm keeping twenty-six doctors fully employed!




HAVE A GREAT DAY !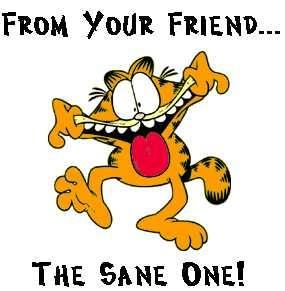 Monday, July 25, 2011
Brilliant! Just luv it.







First Page
1
2
3
4
5
6
7
8
9
10
11
12
13
14
15
16
17
18
19
20
21
22
23
24
25
26
27
28
29
30
31
32
33
34
35
36
37
38
39
40
41
42
43
44
45
46
47
48
49
50
51
52
53
54
55
56
57
58
59
60
61
62
63
64
65
66
67
68
69
70
71
72
73
74
75
76
77
78
79
80
81
82
83
84
85
86
87
88
89
90
91
92
93
94
95
96
97
98
99
100
101
102
103
104
105
106
107
108
109
110
111
112
113
114
115
116
117
118
119
120
121
122
123
124
125
126
127
128
129
130
131
132
133
134
135
136
137
138
139
140
141
142
143
144
145
146
147
148
149
150
151
152
153
154
155
156
157
158
159
160
161
162
163
164
165
166
167
168
169
170
171
172
173
174
175 176 177 178 179 180 181 182 183 184 185 186 187 188 189 190 191 192 193 194 Last Page

Get An Email Alert Each Time JENNYBAKER247 Posts