| | |
| --- | --- |
| | JENNY888's Recent Blog Entries |


Sunday, February 07, 2010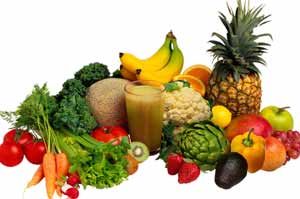 This is a healthy habit that I take to heart and have been most successful at. Produce is loaded with potassium, magnesium, calcium, and antioxidants, the nutrients that have been shown that may lower blood pressure.

There is a DASH study (Dietary Approaches to Stop Hypertension) that outlines a way of eating that I adopted many years ago when I found I had hypertension. It was extremely effective in lowering my blood pressure, cholesterol, and triglycerides. When I saw the great progress I gradually strayed from some of the diet eating a little less fruits and veggies and low-fat dairy products, but still did increase my intake of these nutrients. When I strayed my great results reversed and I lost some of the progress that I had made earlier.

I am finding that this is a pattern with me. I have great focus and great success initially, but when I reach one of my minor goals I generally slip. I have to realize that these goals are only minor and guard against this tendency. I will have faster success this way because these slips slow my progress and can result in my giving up. Keeping my eyes, and my focus, on my major goals is a very important for me.

The "New Habits - New You" article in the March 2010 Prevention magazine reports that "upping produce intake and switching to low-fat dairy products lowered systolic blood pressure (higher number) by nearly 6 points and diastolic (lower number) by 3 points in 2 WEEKS -- almost as much as medication can achieve". (caps are my addition) If paired with a reduction in sodium intake as well (just 1,500 mg per day, or about 2/3 teaspoon another 5 and 3 points can be shaved off.

High blood pressure causes damage to blood vessels and arteries which can lead to kidney or heart disease. The article reports from a study that "individuals who ate more than 5 servings of fruits and vegetables per day had roughly a 20% lower risk of coronary heart disease, compared with people who ate less than 3 servings per day". A Nurses' Health Study shows that following a diet that lowers blood pressure, maintaining a healthy weight, and exercising regularly may help prevent 53% of new cases of hypertension in women at risk.

With facts like these why not eat the recommended 5 servings of fruits and vegetables a day. Not only are they tasty, they are also so good for us. Fruit and veggies often take little time to prepare. How hard is it to peel a banana, wash off an apple, crunch a mini carrot, or even steam a pot of veggies. They are tasty even without additions.

While I am concerned about sugar intake, and it's effect on my health, I am not going to cut out my consumption of fruit. Fructose content in the fruit will make me aware of the level of consumption, but I plan to get the recommended servings of fruits and veggies for the rest of my life. I will eat a little less of the high sugar fruits and stick to serving sizes but will not cut them out.

The Prevention article has suggestions on how to get started with this habit. It suggests keeping your favorite fruits visible where you see them regularly. This is key for me. I will choose them if I see them. I keep a fruit bowl highly visible on my counter for those times I want a snack.

It also suggests that half of your plate if filled with a vegetable at your meal. This is a good visual for us to follow. I don't always follow this at breakfast when I have a fruit smoothie, but if I have an egg white omelet I follow this pattern in my fillings. I always have a serving of fruit at breakfast.

If you would like more information of the DASH diet which recommends six servings of whole grains, three to six of lean meat, poultry, and fish, and two of fats and oils for 1,600 calories a day go to www.nhlbi.nih.gov/health/public/hear
t/hbp/dash/new_dash.pdf .

On this Prevention link page you will find many other valuable health links so you might want to bookmark it.

You can also put the term "DASH diet" into the search box at the top of the Spark Start page to see information listed on Spark.

Remember, we can improve our health in just 14 days by eating more fruits and veggies!




Saturday, February 06, 2010
I am not a smoker, and have never been one, but I have to say that I am a little jealous. Of all the New Habits - New You in an article in Prevention magazine quitting smoking is the only one that improves health in one day.

The article states that "within 20 minutes of finishing your last cigarette, your heart rate and blood pressure (revved by the nicotine in tobacco) start to drop. Within 12 hours, toxic carbon monoxide, or CO, in your blood from the cigarette smoke decreases and oxygen levels increase, improving cell health and circulation. This is the key because just a 1% rise of carbon monoxide in your blood ups your risk of tobacco-related death by 22%. Stay smoke free for about 2 months and , research shows, you can lower CO levels by up to 17%).

Lung function improves in about 2 weeks. . . .Within 5 to 10 years, the risk of dying from respiratory disease is cut by 18%; from lung cancer, by 21%. . . . Among nearly 6,000 middle-aged smokers with mild lung disease, quitters had a 46% lower death rate lighting up, according to a 2005 study."

I have heard that quitting is very hard, but the article shows the benefits are very great. Many have tried before, but the promising thing in the article is that it said "it takes most people seven to nine tries to succeed."

How do you quit? The article suggests a combination of relaxation techniques, setting up a support system, and medication. for a support system there are 21 quit smoking teams I found at Spark. One can find these teams by search the Spark Teams with the keywords quitting smoking.





Friday, February 05, 2010
Tonight will be a very short blog but I want to say that I am back on the plan completely today. I got in the cardio and even an extra 10 minutes of strength. It felt great. I really missed it the last few days. All is good!






Friday, February 05, 2010
The whole trick to success, I find, is creating new habits. This can be doubly difficult because generally to create a new habit you often have to break an old habit in the process. How can we create new habits? For myself I know consistency is the key. If you do something enough it becomes a habit and that habit will overcome the old habit.

If that consistency is broken, though, it is very hard to get back up and start developing the habit again. The tendency seems to be to procrastinate and put off what you know needs doing. One figures," I blew it anyway." Why not just rest a little before starting again. That rest can allow the old habits to take over again and all progress can be lost.

The old habits will take over if you don't watch out. I hope there is a time when the old habits fade away and no longer control us. I know I haven't reached that stage yet, but I dream of those days.

Streaks are my best weapon for creating new habits. I was going strong and creating new streaks when one streak was broken. I notice I didn't get back to that one immediately. A few days later another streak was broken. Discouragement was setting in. All this because I was too tired to continue one streak for one day.

When this happens the tendency often is to excuse the problem or hide it and hope it goes away by itself. I don't want to do that. Instead I am admitting right now that my progress has not been as good this week as it has been previously. In saying that I really worry that I will be discouraging others who are reading the blog or watching what I am doing. I certainly don't want to hinder an others progress but the same time I don't want others to fall into the same pattern. If we are going to be successful we must be honest with ourselves and others.

If we are not honest with ourselves, how can we help ourselves. If I fall down I really want people to kick my butt and tell me to get back up again and quit wallowing. I don't want more excuses. I have enough of those of my own.

We cannot give ourselves excuses when we fail. We need to call it what it is and start again to build the new habits that will contribute to our success.

School has been very hectic this week. I had to make decisions to either come home after my regular day or stay and help students that would not be able to stay in school otherwise. By the time I got home it was time to cook dinner and I was tired. I told myself too tired to go do my cardio.

When I look back I see that I could have still somehow fit the small fifteen minutes in somewhere if I really wanted to. I admit I have blown some of my new habits the last few days while still keeping many of them.

Tomorrow is another day and a chance to start a new streak. This experience is just a chance to learn more about myself and find ways to solve the problem. I have to remember that building new habits is a tough job and not let my old pattern settle in again. By admitting this I hope to help others learn from my mistakes.

Interesting that I got my new Prevention Magazine in the mail yesterday. This magazine is one that I look forward to every month and that I consider the most important magazine that I read. I opened it and there was an article entitled "New habits New You. I haven't read all of the article yet but what I have is great. The article starts out by stating that, "According to recent research, adults who quit smoking, ate more fruits and vegetables, exercised a few hours a week, and watched their weight significantly slashed their risk of cardiovascular disease (and of any disease-related death) in just 4 years."

The article goes on to say it's never too late to clean up your act. That spoke to me and I know ITS NEVER TOO LATE TO CLEAN UP MY ACT! Tomorrow I plan to do just that. New habits here I come. Old habits I WILL overcome you. Be warned.

For the next few days I will be blogging about the article and the four new habits it covers. There are only a few pages, but a wealth of important information.






Thursday, February 04, 2010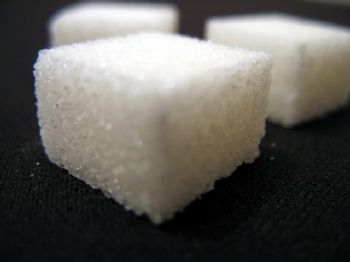 My research on sugar intake has brought up more questions than I have answered so far. I can see that this is a very complicated and confusing subject which will be very difficult to make sense of.

I tried to track my sugar consumption in my daily nutritional chart and found no way to do it. In the past I found that if I post a question on the Spark Message Boards it is usually answered within 24 hours by one of the Spark Experts. I posted my question of why we can't track sugar on Spark in the Diet and Nutritional thread.

Once again Dietitian Becky answered my question promptly. Her answer was the following:

"It is frustrating, but...The sugar listing on a food label is VERY deceptive. IT includes the added sugar that is important to track, but also the natural sugar found in fruit and milk. SO until the label laws make this more accurate, sugar is difficult to track."

She also referred me to a Spark People article, The Hunt for Hidden Sugar. You can find this article at the link listed at the bottom of this blog. This article is very informative and I would suggest that we all read it.

First I found that only 4 grams of sugar is equal to 1 teaspoon. This put sugar consumption in perspective for me. I don't usually even think about it when I see 9 grams of sugar in nutritional information. When I think of that as over 2 tsp of sugar I am much more concerned about it. I can't imagine eating 2 tsp of sugar.

I have been reading Jorge Cruise's book on belly fat and in it he recommends only 15 grams of sugar a day. I quickly realized how hard that would be to comply with. The reason I had tried to track sugar in my nutritional report was to check what my actual consumption was historically, but this was not possible.

The Spark Article which Becky referred me to suggested 31 grams of sugar for a 1800 calorie intake. What it also said was that this recommendation did not include naturally occurring sugars found in fruits (fructose) and dairy products (lactose). That is why our nutritional tracker could not track sugar consumption because the figure we add in from the nutritional labels is not broken down into natural vs. regular sugar so tracking would not make sense.

The article does suggest ways that we can decipher the labels by looking at the actual ingredient list for the item. There are many different types of sugars that we need to look for. I can see that it will take much more research to come to any conclusions in this area and a large learning opportunity.

I have been using agave nectar lately for sweetening thinking it was a healthy alternative. I was surprise to read in my research today that agave nectar was actually not healthy. I will blog on what I read about agave in a later blog. The whole subject of sugar will create topics for many other blogs.

In the meanwhile, though, I have to make a decision on what to do about my sugar consumption. These are the conclusions I have come up with so far.

One thing that all my research agrees on is that added sugar is not good for you. I plan to limit my intake of added sugar whenever possible.

I am glad I found out about the natural sugars because it makes me less fearful about consuming the fruits that I have come to love so much. I plan to make no changes there.

I also plan to start checking the sugar part of the nutritional labels more carefully. If one choice has less sugar teaspoons in a serving I will choose it if it is otherwise healthy. I will also check the ingredient lists to see what type of sugar is present.

I, as I have been, avoid the artificial sweeteners because I find agreement among many that they have bad effects on the body.

There are a few natural sweeteners that some have recommended in my reading that I want to investigate and as I find out information I will post it here in this blog.

I would love to hear what others have found out about sugar.

www.sparkpeople.com/resource/nutriti
on_articles.asp?id=616



First Page
1
2
3
4
5
6
7
8
9
10
11
12
13
14
15
16
17
18
19
20
21
22
23
24
25
26
27
28
29
30
31
32
33
34
35
36
37
38
39
40
41
42
43
44
45
46
47
48
49 50 51 52 53 54 55 56 57 58 59 Last Page

Get An Email Alert Each Time JENNY888 Posts