| | |
| --- | --- |
| | JENNSWIMS's Recent Blog Entries |



Tuesday, November 01, 2011
Burn more calories than you eat. Eat less calories than you burn. Calories In - Calories Out = Weight Loss/Weight Gain. There are lots of ways to say it, one way to do it. Eat less than your body requires. Period. The End.

So simple a caveman could do it, right? So what's the freaking problem? It's simple math! I mean really, could it be any more straightforward? Eat less, weigh less. Exercise to weigh less faster.

So why is weight loss so damn hard? How can such a simple thing be so freaking complicated? How is it that I can walk AND chew gum, but losing weight is like a monumental task? I can watch TV while rubbing one of the dogs. I can walk in a straight line and not fall down (mostly). I can even walk on a treadmill without falling off (as long as the movie playing is not "Couples Retreat"). I'm a moderately intelligent individual, in my not so humble opinion. I'm not stupid, if you ask my husband, who may or may not be afraid of me.

My logical brain says that any moron can figure this thing out, you don't need Weight Watchers. You don't need some expensive shake program, nor do you need your innards rerouted. IT'S SO EASY. I even know my own personal formula: Eat a clean, low fat, largely vegan diet that is rich in nutrients and void of empty calories. Don't drink calories unless it is green fruit smoothies. Eat between 1200 and 1600 calories per day. Do no less than 7 hours of cardio per week. Throw in some strength training for pretty arms and abs and butt cheeks. Do these things and lose weight so quickly and easily that it almost feels like cheating.

So what's the friggin' problem, genius?

It's my brain. The pinkish stuff between my ears. The place that contains my good habits (yippee for yoga addiction) my bad habits (stress eating) and my really self destructive habits (19 years as a smoker). The same brain that has stocked the fridge and cupboards with whole food that is mostly organic, without corn syrup, fresh and loaded with vitamins and minerals is the same one that has me eating bagels slathered with cream cheese. A bagel with cream cheese in the morning is like a recipe for a 3,000 calorie day. It opens the floodgates, and I know it, and I did it anyway.

My dang brain. The part that makes me so smart, the part that got me into grad school, the part that makes me interesting and unique and fun and irritating and sarcastic and has an amazing capacity to remember obscure words, is pretty much entirely to blame. It's not my gut, even though my gut is on my Sh4t list today because of the horrific smells emanating from that region due to my bean intake. It's not my mouth that chews food so efficiently and allows me to shovel the chow in at a breakneck pace. It's not my hands that can stuff amazing quantities into my gaping maw so very easily.

It's my brain.

The part of me that seems to think that food will make me feel better even though what I'm feeling isn't hunger.
The part of me that thinks all kinds of occasions are a good enough reason to eat too much, even though if you look hard enough you can pretty much find a birthday per day, at least if you have more than 2 friends on Facebook.
The part that prefers butter and steak and french fries to steamed veggies and beans.

My brain knows that after a week of being on plan I no longer crave crap, I have an overwhelming feeling of well being and all feels right with the world.

So why do I keep screwing things up and eating too many calories? Why do I eat things in the morning that I know will cause me to have insane levels of food cravings all day long? Why do I eat the food catered in at work when I have an "on plan" meal in the fridge? Why am I willing to sacrifice long term health and happiness for short term taste bud centered rewards?

My brain knows the facts:

*It's all about the food.

*Exercise is extra credit, food is where it is in the weight loss business.

*I can snarf down 4,000 calories in a few hours, but burning 4,000 in a day is the impossible dream.

*If you don't control your food, your weight will never be under control, Jenn.

(Again, what's the problem??)

It is time to stop being my own worst enemy. Not the terrible show that lasted for three episodes with Christian Slater, a true enemy, one that will steal years if not decades from my life.

Last week, in the pool, every time I did a lap I came up with a new mantra, affirmation, happy phrase, whatever you want to call it.

"I deserve to be thin"
"I will not be afraid of attention"
"I will not be afraid to be thin"
"I am worthy of being healthy"
"I have the right to be healthy"
"I'm not going to be afraid of compliments"
"It's ok to be smart and pretty"

and so on.

It is time to quit harming myself with food. It is time to quit using food like a drug. The time for being fat has passed.
There is a weight with a one in front in my future, and I plan to get there.

No more.

No more excuses.

Eat less food than my body requires. Period.

I am in control. I am my brain. I am in charge of my thoughts and actions. I am my brain and it is my obligation to stop my self destructive thoughts from becoming self destructive actions.

Maybe the hard work isn't getting on the bike at 0545, or the hopping on the treadmill after work, or even packing lunch when I'd rather go to bed. Maybe the hard work is getting all introspective and figuring out what drives me to self destruct and put a stop to it.

Anyway, I'm making a solemn vow to be 100% on plan for the next seven days. This will help clear my head (and get rid of the atrocious gas cloud that keeps coming out of my butt) and help me really examine what's going on. 7 days on plan will make the insane cravings go away.

I'm starting now. Not tomorrow morning. Now.

I'm tired of being enveloped in a 5-7 inch thick layer of fat. I'm tired of being a weight that starts with a 2. Most importantly, I'm still here. That means I'm still moving forward. I haven't given up.










Sunday, October 09, 2011
I haven't lost a pound in six weeks. Or more accurately, I have lost 4 pounds, but it was because I bounced from 265 to 269 and down again.

I love yoga. I love the way I feel when I do yoga. I would do it every single day if I could make the time. Unfortunately, the scale isn't moving when I don't do straight forward cardio. So if I'm going to do a ton of yoga it is going to have to be in addition to the cardio.

So I need to decide what I want to do for cardio. It may be the treadmill, or the pool, or kickboxing, or a combination of the three. Regardless, this scale not moving crapola is going to stop if it kills me.

I'm at least 100 pounds from goal. This show needs to get on the freakin' road. Onward and downward.






Thursday, September 29, 2011
It's really easy to hate on your body, but that's not good for your mind or your body. I am as guilty as the next person. I could write 100,000 words on all the ways I hate my body, or more accurately, what I have done to my body. My body is pretty great, what I do to it is frequently not so great.

Seriously, imagine having a dog you hate. Every fiber of your being loathes this dog. Seeing Sparky makes you angry. Hearing Fido come around the corner makes you bristle. You resent the hair and the mess and having to give baths to the dog. Feeding the dog makes you made about the money you spend on dog food. When the dog farts, you consider kicking poor Lassie. When you have to poop scoop, you count the painful ways you could murder Rin Tin Tin.

How long do you think it will be before Scooby notices? Do you think your hate would change the way you treat him? Do you think just maybe that your attitude might make his attitude worse? Do you think a dog that feels hated every day of every week would come when called or fetch the paper?

So why is it that we think it is Ok to have such vehement self loathing about the one thing that carries us through this life? If you think there is any connection whatsoever between what you think and how you feel, you have to admit that there is a possibility that your thoughts could harm your body.

Hate your body and get cancer? Who knows, but why take the chance? Really, are you willing to risk it? This fat girl isn't.

Have you ever called off sick when you weren't actually sick, but by the end of the day you felt crappy? Have you ever yawned because you were next to someone who yawned? Just some food for thought (NOT Doritos, dang it!).

Anyway, in that spirit, the Punxsutawney Phil Pforty Challenge #3 is to make a list of things you love about your container.

1. I dig my hair. I have great hair. It's stick straight, soft, thick and fine. A pfabulous combination. I got a new cut today. WOOT. Shortest it has been in oh, a few decades.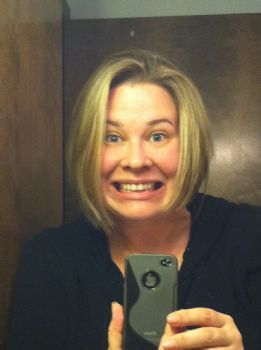 2. My eyes. Yes, technically I am legally blind, but it is fully correctable, thank Seuss. They are adorned by pretty great brows, and best of all, I think they seem to be filled with mischief more often than not.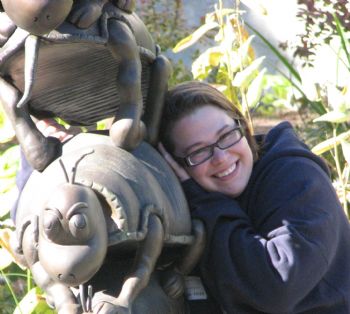 3. My seriously ugly feet. I have to shave my toes. My toenails are gnarly. I have plantar fasciitis. I have heel spurs. Yet my toenails show a line where I changed my eating habits and my body started to banish nail fungus. My feet used to feel like they needed to be cut off at the ankle, but now I can run without pain. My feet are resilient, and I'm not worthy of them because I have abused them with obesity, and they are bouncing back because they are AWESOME.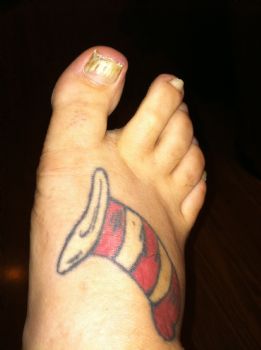 4. My right hand. It's the first place I could tell I'd lost weight. Some days, my right hand and wrist look positively skinny to me. In reality my fingers are stil chubb-o but some days when I look at my right hand (and wrist, sorry wrist) I remember what it was like to wear a size 4.5 ring. It doesn't hurt that the nails are coming along nicely. Sure my fingers are a bit crooked and I have lots of scars, but these hands do a lot for me.



5. My smile. Mischievous. Oversized. I used to hate my snaggletooth, because it irritated me that 3 years of braces resulted in my teeth looking worse than when I started, but then I found out my sister (who also had braces) and a bunch of my cousins have the same snaggletooth. It makes me feel like part of a club.

My smile puts people at ease and lets families know I'm genuine in my concern for them. It lets my friends and coworkers know when I'm in a "let's play" mood instead of a work mode. It lets people know if I'm being snarky, sarcastic, playful, immature or naughty, at a glance.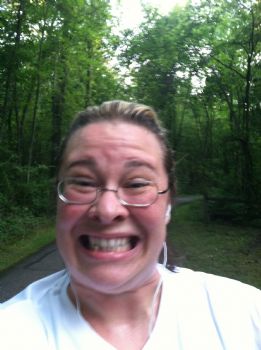 I'm making friends with my bod, and I've even gotten to where I no longer hide from cameras (it helps if you think of pretty much every picture taken in the last 15 years as a "future before picture") but I am still a work in progress.

I'm never going to be Angelina Jolie, a Sports Illustrated Swimsuit Model or Dara Torres and I wouldn't have it any other way.

Your turn.







Friday, September 23, 2011
If a blog could have a soundtrack, this one would be read to Right Said Fred's song I'm Too Sexy.

A small sampling of the things I've learned in 2011:

1. I can make salsa, using tomatoes from my own garden.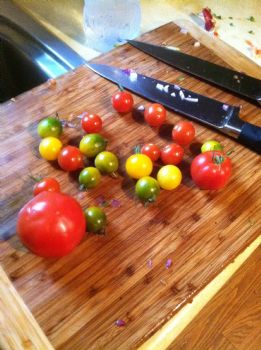 2. If you don't cook it, it is Pico de gallo, not salsa. (Thanks for the reminder, sis)



3. Using the Dani Method** (registered trademark), I'm able to hoist the girls in such a way that they do not bounce or move. They are like squishy Mt. Rushmore, except they aren't presidents and they aren't in South Dakota.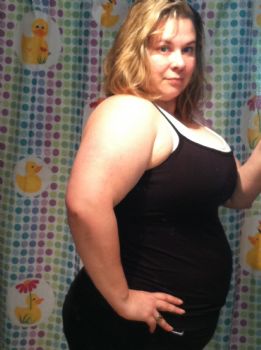 4. If you are going to take photos of the hoisted girls and make salsa, errr, pico, THEN take out your contacts, you may need to wash your hands more than 2 times. Eyes + Jalapeno Juice = BAD.




5. Spark works. These is this bold new concept called "eat in moderation. exercise. repeat" that actually works. I thought the whole peer pressure, errr, I mean peer support was b.s. since the whole Hate Watchers thing always annoyed the crap out of me, you know what I mean, the whole "you pay us nearly twenty bucks a week to step on our scale and to buy more crap from us" peer pressure.


6. I can run. Not fast, not far, but I can do it. One day I will be able to do it like I did before.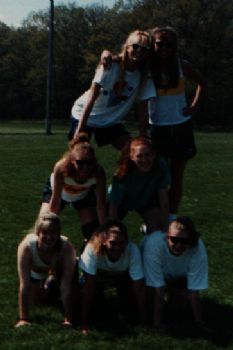 7. I don't NEED a cigarette, or Cheetos, Doritos, Snickers, Ice Cream, Cheeseburgers, Steaks or Marshmallow Peeps. I NEED water, food, adequate sleep, exercise and a fairly stable routine.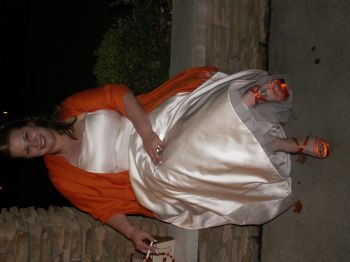 8. Remy and Scooter like more exercise, too.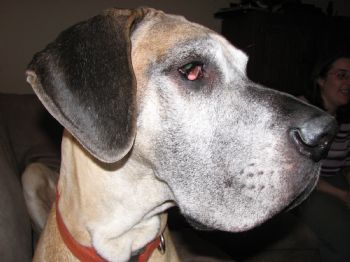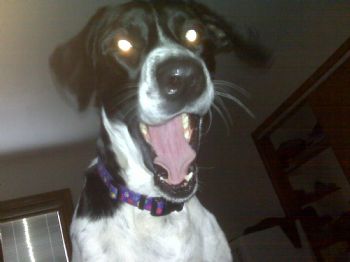 9. I can take some pretty decent photos when I put my mind to it, I'd forgotten that once upon a time I wanted to study photography and take silky, fabulously inky black and white photographs and photos that make people feel like they are there.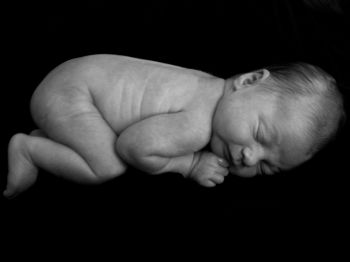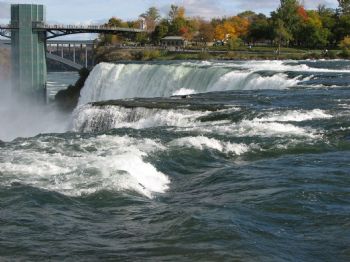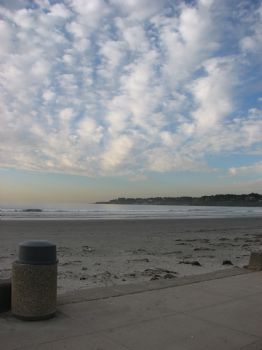 10. Losing weight isn't optional. My life will be dramatically shortened, like 20 years, if I don't continue to move forward and lose another 100+ pounds.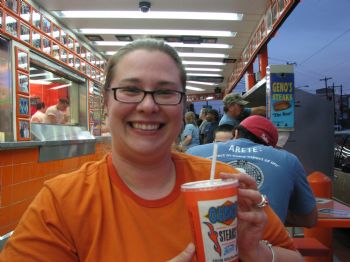 11. I'm the only one who hates me for being fat.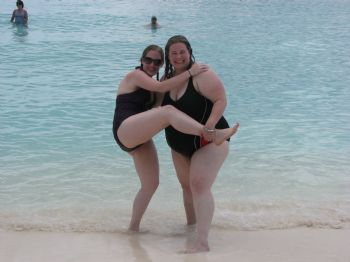 12. It is not appropriate or acceptable to verbally abuse myself. Or abuse myself with tape.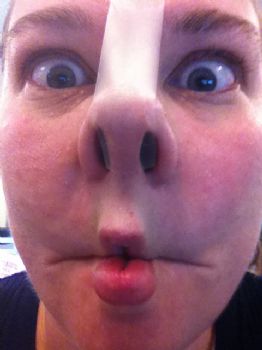 13. When I thought I had no control over my eating habits I was wrong. When I thought I had no willpower, I was wrong.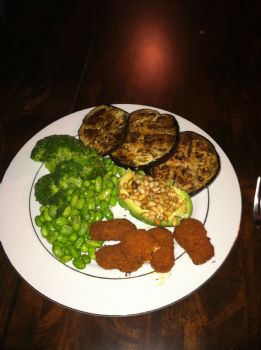 14. I am extremely susceptible to food induced cravings and overeating. Eating the wrong thing for breakfast can lead to a day or two of grossly inappropriate eating.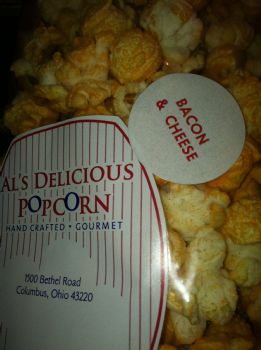 15. You can have great friends that you have never actually met.

16. You can race a friend from Falmouth to Provincetown while you are both in other states, but it will make you miss your time in Provincetown.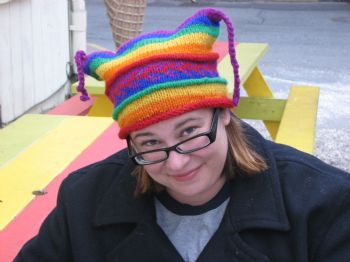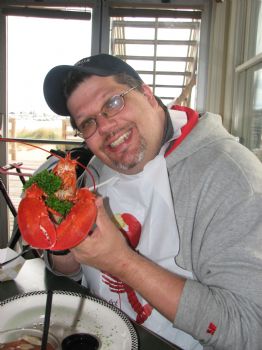 17. Sometimes the greatest gift you can give someone is your honesty.

18. Sometimes the greatest gift you can give someone is to shut up, listen and nod.

19. Getting healthy is great, but it would be a lot better if my spouse did the same.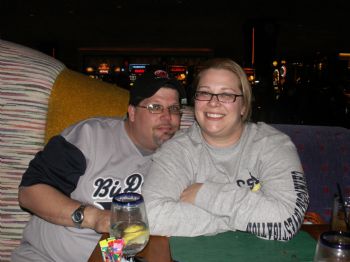 20. Blogs are better with photos.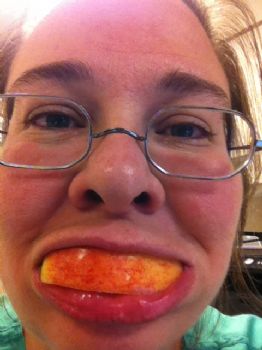 21. I wish I had started yoga a year ago. A decade ago. I really wish I had started yoga when I was in high school and I could put my ankle behind my head and do stupid human tricks because of my insane flexibility, I would have been SOOOO good at it.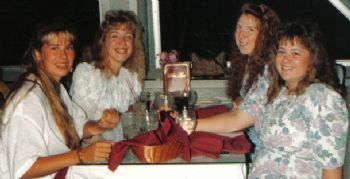 22. I knew that my weight got in the way, I didn't get to ride the coasters at Cedar Point, plane seats hurt, I was out of shape, but in yoga my fat literally gets in the way. I'm flexible enough to do some of the poses, but my belly literally gets in the way.

23. I exercise harder when I'm listening to music with a hint (or more) of raunch. Like Eminem's Shake That A$$.

24. My hormones profoundly affect my mood.

25. Everyone deserves a yearly vacation.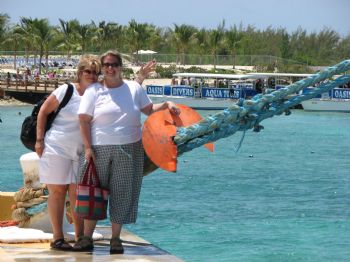 26. Being a PANK/DINK (Professional Aunt No Kids/Double Income No Kids) isn't such a bad thing, but I'd rather be a Mom and an Aunt.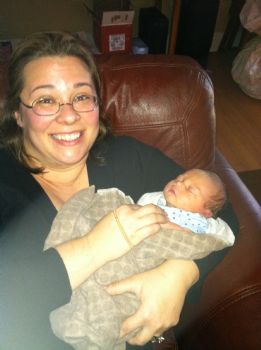 27. It can be really hard not to fart in yoga class when you eat as many freggies as I do.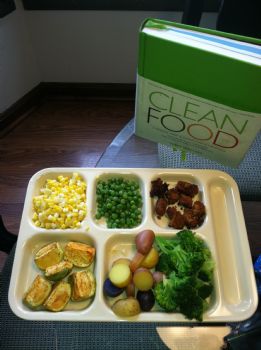 28. i can do a quarter marathon and still go for a swim when I'm done.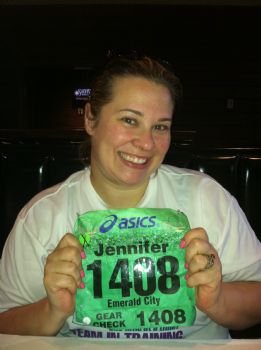 29. I may have lost my mind. I am seriously considering doing the Mudman Triple if I can find some crazy person to do it with me and my time off gets approved. Not along side me, just show up and do it. www.premierraces.com/2011races/mudma
n.html

If I can't find anyone, I may just do it anyway, if I can locate my freshly laundered and extremely cute big girl panties.

30. I don't trust the "personal trainers" at my gym as far as I can hurl them.

31. My MP3 player makes a huge difference for me, whether I'm exercising on a treadmill, a road, in a pool, on a bike, etc. Playlists can be a fantastic motivator. Mine says "Love you" on the back, it was a gift from my sister, the nice one, not the one with the camera.

32. It's very hard to wimp out when "Gonna Fly Now" from Rocky is playing. It's also hard to go slowly when Michael Jackson is playing.

33. Before pictures are a good thing. So what if you look, erm, less than 100% in them, how else will you know how much your awesomeness has taken over without them? A very special thanks for this photo goes to my sister, who is a giant A$$hole.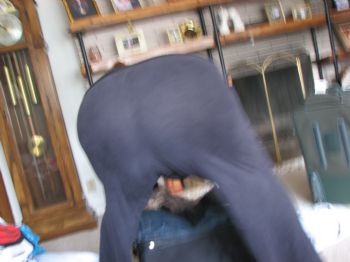 34. Food lessons are often financial lessons, too. People who consume too much food often consume too much money. Or, in my own words, getting fat is like maxing out a credit card. It can be easy and quick to do and take a lot of time and work to fix.

35. I'm funny in writing. Whoduthunkit? People are actually amused, on occasion, by my propensity to make up words. Except ginormous. That's officially a word now.

36. After photos make before photos a lot more bearable.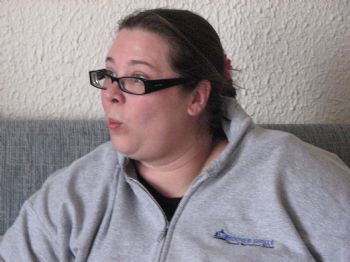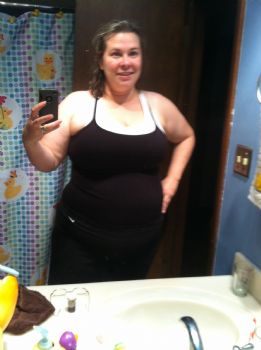 **regular bra with cups + tight jog bra or two. Without this, I never would have run more than ten steps, so thanks, MDEVILE!

What have you learned this year?






Tuesday, September 20, 2011
Losing tonnage isn't just about taking off pounds. It's nice to shed fat rolls and look all major hotness in a swimsuit, I get that, but I would say it's a little bit about the pounds and a whole lot of working on what's between your ears. Teaching yourself new eating habits that do not include entire bags of potato chips, french fries or anything that starts with "fried". Teaching yourself to value exercise, even when it makes you stinky and moist and you'd rather sniff a stranger's gym socks than go to the gym. Teaching yourself to make better decisions, "yes, I know I PREFER to have a cigarette, but I'm going to CHOOSE not to have one, and keep my minty fresh breath." But, maybe most importantly, altering how you treat yourself--physically and mentally.

It's taking months, but I'm *finally* talking to myself like I would a loved one. Except for a few slip ups here and there, usually when under extreme stress or being held at gunpoint by PMS, I no longer heap the silent (internal) verbal abuse on myself.

This is a quote from May 28th, "Good luck finding gym shorts, lardass, they don't make them in your size because no one in their right mind would want to see you in them. How on earth did you let yourself get to the highest levels of revolting? The worst one seems the loudest, echoing in my brain--Jeff must be some kind of desperate moron to have married you, you are an embarrassment, you are disgusting and he deserves someone who isn't gross. "

You know what's really sick? The world at large wasn't saying these things to me, at least not to my face. The world seems ok with me. It is not OK to be your own emotionally abusive spouse. It is not OK to treat yourself with a lack of respect and kindness. It is NOT OK to be your own worst enemy. This behavior does not lend itself to long term success with weight loss. Honest.

It takes work, and it may take a rubber band on your wrist being snapped every time you do it, but if you participate in this internal version of hate speech you need to stop now. Today. Take it from me, Ms. I-Verbally-Abuse-Myself, you can stop. Just pick a phrase filled with kindness and love. How about "You make the world a better place" or "Pretty on the inside AND the outside, lucky you!" Just say it to yourself frequently, with a smile, and whenever negative thoughts pop into your brain. It may feel like you are lying to yourself at first, at least it did for me, but it just feels good now. :)

Anyway, I refuse to do this hateful self-talk to myself any longer. I still have to stop myself on occasion, but it's a lot nicer to say things like "I am valuable!" and "My life has meaning to others!" than it is to call myself a fat POS!

So in that spirit, here is me doing my Week #2 Punxutawney Phil Pforty Challenge. "Pfive or More Things That Make Me Pfabulous"






1) I save lives for a living. It's nearly impossible to beat that one. That makes me wicked freaking pfabulous. WOOT WOOT, I'm pfabulous!
2) I'm smart. I can even count backwards from 100 by 7's. Sort of.
3) I have the ability to move people with words.
4) One day I will be pretty AND smart.
5) My husband, family and friends love me very much.
and, because I'm an overachiever and I should go to overachiever rehab because I can't stop with just 5,
6) I believe that I can achieve a normal body weight, and I will do what it takes to make that goal a reality.

Your turn. 5 Things That Make You Fabulous. I'll wait while you come up with them. :)



First Page
1
2
3
4 5 6 7 8 9 10 11 12 13 14 15 16 17 18 19 20 21 22 23 24 25 Last Page

Get An Email Alert Each Time JENNSWIMS Posts