| | |
| --- | --- |
| | JENIFIREHARP's Recent Blog Entries |


Sunday, March 14, 2010
I just realized that I have been a Sparker for 2 whole years.

WOW!

What have I accomplished?

There is the whole weight loss accomplishment, but more importantly:

I have grown to LOVE MYSELF for who I am right now.
I have learned that one step at a time really does get you where you are going.
I have reached goals that I never even dreamed were possible before SP.
I have stretched myself beyond my old limitations.
I have given more of myself to others.
I am a better person!

I am living proof that the journey really is more important than the destination...







Thursday, March 11, 2010
The forecast today called for 100% chance of rain.

I walked anyway.

You guessed it, I got wet!






If I had to grade my day, I would give it a C+ because I can't really say it was either a good day or a crappy day. I could list it all... but I won't! I guess the optimist in me just balances out all the 'bad' & 'stressful' things with all the lovely and beautiful things!







Moving on to another subject, I recently purchased a new scale, and now I have to adjust the weight number I currently display. I already had to add three pounds for the weight I gained over the holidays, now three more pounds...

I realize I am NOT a number on a scale but I do need the accountability of a scale to keep me on track. At least the new scale is accurate to my doctor's office now AND doesn't have to be jiggled or placed in just the right spot to give me a number...

(Thank goodness that I can find the positives to balance out the negatives!)








Tuesday, January 12, 2010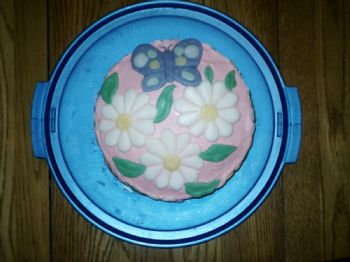 Isn't this cake pretty? I decorated it for nearly an hour and I was really proud of how it turned out. I was told it was too pretty to eat...

It WAS pretty tasty too, but next time I will trim off most of the frosting BEFORE I eat any of it, because now I am suffering from sugar shock. You know, that feeling of sluggishness and shakiness you get when you eat a WEE BIT too much sugar. And I will tell you that as pretty as the cake was, it was mostly sugar that made the decorations! (At least it was all homemade so I know exactly what was in it!!!)

So, why would I make a pretty little chocolate cake with pink icing the very week I decide to stop maintain and start start losing? Why not? Life goes on! Today is my step daughters birthday and I usually make a homemade birthday cake for each person in my family. Some have been very creative... the figure 8 race track, the snowmen cake, the sandcastle cake, the laptop cake...

Today I thought I would try making fondant decorations.
Ingredients: Corn syrup, sugar, shortening, vanilla.
Taste: Very Very sweet!!!
Most of us didn't even finish our frosting because of the sugar rush!!!
Conclusion: Find a healthier way to make fondant decorations (Laughing)!
Or as my husband says, LOOK at the pretty decorations, SCRAPE them off before eating.





On the bright side, we ate a homemade dinner of baked Italian chicken and sweet potatoes.
It was healthy and delicious. And we spent time with family which is always nice. Even if you end up giving them sugar shock...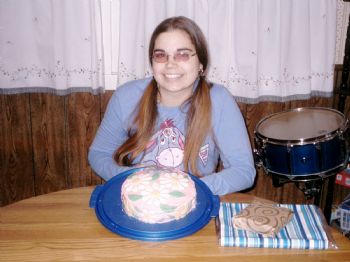 PS
I sent the rest of the cake home with the birthday girl. I included a sugar warning.

PPS
I have NO regrets. The cake tasted good. Time to go drink a BIG glass of water!











Friday, September 04, 2009
I logged into today to post my end of August goal weight picture, and I was surprised to see that I was motivator of the day!





I started this weight loss journey... (laughing) a long long time ago. I really buckled down at the end of 2007, when I reached my highest weight ever. I started SP in March 2008.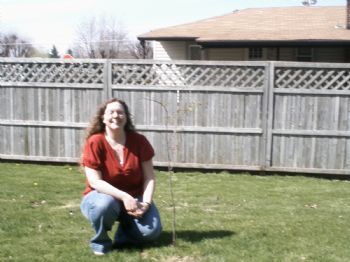 Here is me back in early 2008 (not even at my highest weight!)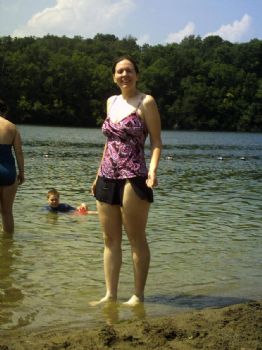 Here I am how I look now.

I recently reached my goal weight. It took a lot of work and a lot of time and I never gave up, even when I had rough days.

My journey isn't over yet... but I did want to share some stuff I learned in the last 18 months:

That road looks very VERY long when you are at the beginning of it.

You are a beautiful and amazing person, RIGHT NOW .

Don't make your short term goals so lofty you can't reach them in a reasonable time frame.

Being "skinny" will not make you happy, but being healthy will make you feel great!

You are never alone as long as you have SP!

Celebrate EVERY small victory... no matter how small.

AND ESPECIALLY:
Don't give up, no matter how hard the journey...

BECAUSE YOU ARE A SUCCESS STORY WAITING TO HAPPEN!






Sunday, August 09, 2009
...sort of! You know how much work it takes to get back into regular life?

I had a really relaxing time, most of the time. Camping, hanging out on the beach, fishing, picnics, parks, lots of trees, and a steam engine show at the end of the week... all hanging out with the family!

I missed my regular schedule, but this vacation was a great way to end the summer break.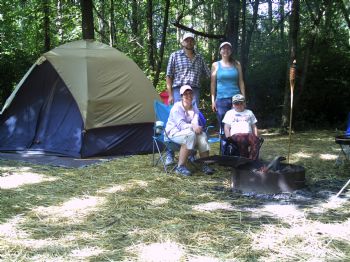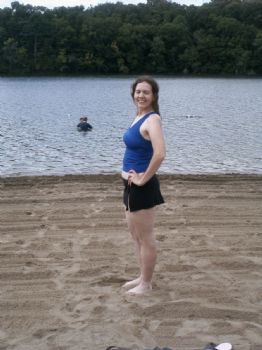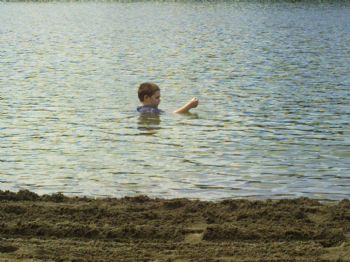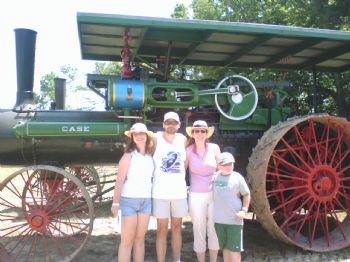 First Page
1
2
3
4
5
6
7
8
9
10
11
12
13 14 15 16 17 18 19 20 21 22 23 24 25 26 27 28 29 30 31 32 33 34 35 Last Page

Get An Email Alert Each Time JENIFIREHARP Posts