| | |
| --- | --- |
| | JEM0622's Recent Blog Entries |


Monday, March 05, 2012
So as part of the BLC 18 Disney Princess Challenge, I was asked to define/reflect on something that is an obstacle to you in your weight loss journey (this can be a thing, an attitude, a person) and determine how to overcome this (Just one time over the weekend)

While I was pretty stumped, I think the biggest thing is value of self and that making the time for self is not a negative thing. Do you have someone who just makes you feel awful for choosing the gym, or a walk, or a run, or such, as something you decide is more important? Because they do not understand balance? That, in this society we exist in...where we want to press a button and get a result...that ordering the priority of the day is okay? Or is it frowned upon? What if you were breaking it up over 10 or 15 or 20 minutes a few times a day? People take smoke breaks? Lunch breaks? Daydream? Gossip? But in those minutes that they do that...you move your body.

Could you take that person that gives you a hard time along for the ride? Even though I don't usually run with my other half, you could say I did this. He got a guilt trip seeing me make magic happen (yeah baby!) and made something happen for himself. So now we switch off on our fitness.

I think that last week was definitely a bad apple moment. I woke up every morning exhausted. The kids were having trouble getting on their way and needed a ride to school (instead of taking the bus). They had two wonky days of school, so I would have to make the most of what I had. But I also had this proposal screaming at me (which is only valued in Billions of dollars!). Pressure? Roadblocks? You bet! Did they get in my way! Yes! Yes they did! So in looking at this example...what could I have done better to handle it?

Well, I could have walked. Sure running is great. But I could have walked. I could have broken up my fitness minutes over the day. But I didn't. I derailed and crashed. Didn't quite go up in flames. So the moral of this story....is to take each day and figure out what kind of fitness will be ideal. I am not training, per se, for a race. I'd love to, but it has be gradual for me. So if the day is pure insanity...then a few times a day I hit the treadmill. By the time the day is over, my minutes are in and my heart is happy. I might want it to be all or nothing, but I need to be flexible.





Wednesday, February 15, 2012
Alas, my weigh in news is not good today.

Last Wed: 141
This Wed: 143.6

What happened? I missed 4 days of exercise. Will I make excuses for that? No. Do I have a good reason (and not an excuse)? Well, only for 2 of those 4 days. I am waiting for the doc to call me (hate the wait!) with feedback on my abdominal and pelvic ultrasounds from Friday. I think I had a gall bladder attack, but I am not a doctor and I do not play one on TV.



The other two days...when I had a window of time to fit things in...I just didn't. Kick me in the pants, will ya?




Thankfully, I hit the reset button on fitness this Monday and have behaved myself ever since



I think me and those 5 lbs will be boxing for eternity






Thursday, February 09, 2012
Well, wherever that munch-bug got to, I can thank this past weekend's Game challenge for reigning me in. Who doesn't want big money?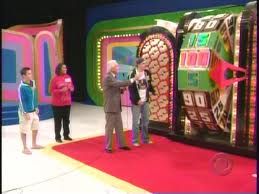 If I didn't snack in the evening, then each day of the 4 day challenge earned me $200



I knew that this was my opportunity to stay strong!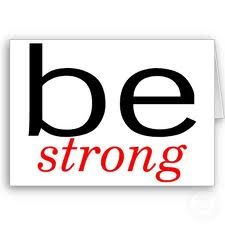 The big day came yesterday. Weigh in Wednesday! Now I am a Master of Maintenance, but I still wanted to head back in the direction of my goal weight number. Are you ready?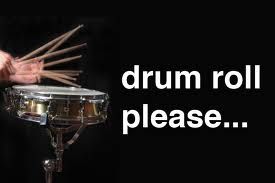 I lost 1.8 pounds, and I am one pound away from my goal weight (again)!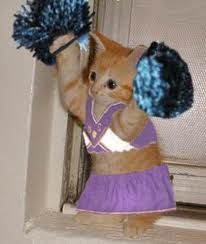 Isn't that the cutest kitty?



I wanted to also get a better understanding of what I burn. If I did the same exercises, every other day (MWF run with lower body ST, SSTTh walk with upper body ST)...based on what I figured to be close...2314 calories burned per week. Not counting whatever my body does with my efforts from strength work. Spark doesn't calculate this but I know that strength work is what helped me shed the last 10 stubborn pounds.






Wednesday, February 01, 2012
I promised I would update, and a promise is a promise!

Unfortunately, I am up a pound this week. I weighed in at 142.8



Something that has been on my mind...how many calories am I burning? I really stepped up my fitness minutes in January, and I had a case of the munchies!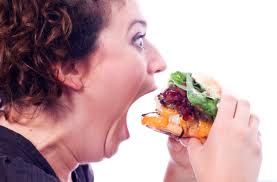 I need to get in touch, and get informed, about what I am burning. I'll start fresh on Sunday and wear my HRM watch with chest strap. We'll see what we get!






Tuesday, January 31, 2012
So my exercise, for the last....oh...good year (maybe longer), has involved




or




or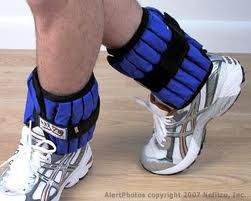 or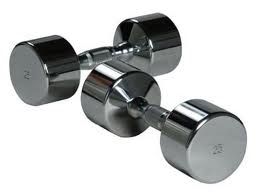 You could easily start an argument with me about





So I stepped out of my comfort zone today. I did a 1 hour cardio blast workout that I found in my On Demand Fitness TV lineup. I had no idea what I was getting into. Rest assured, I felt a lot like this when it was over.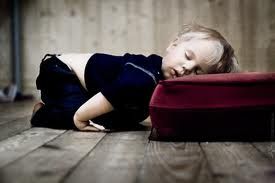 The workout was a combination of high intensity moves and upper body (or abs) work. It took physical and mental toughness as I progressed. I am grateful that I was capable of doing it, and that I followed this motto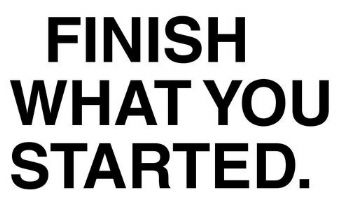 Will this result in a change on the scale (for the positive) at tomorrow's weigh in? I promise to report back!





First Page
1
2
3
4
5
6 7 8 9 10 11 12 13 14 15 16 17 18 19 20 21 22 23 24 25 26 27 28 29 30 31 32 33 34 35 36 37 38 39 40 41 42 43 44 45 46 47 48 49 50 51 52 53 54 55 56 57 58 59 60 Last Page

Get An Email Alert Each Time JEM0622 Posts