| | |
| --- | --- |
| | JCORYCMA's Recent Blog Entries |


Wednesday, September 01, 2010
My first Temptation was to say I'm blogging for the points, but I decided that wouldn't be entirely accurate. True, when I've blogged in the past, I enjoy writing in a more vignette style and today's entry is going to seem way different....

I lead two Spark teams - The Poker Lovers Team and the Spark Des Moines Team. I like to come up with a monthly challenge to help keep the members motivated and participating. For this month the challenge for both teams is to increase our spark points. The Poker Lovers even went a step further and we issued a friendly challenge to out spark point the Scrabble Lovers U-N-I-T-E teams. You know - Game vs. Game. I carefully studied their prior monthly points before issuing the challenge and believe me - we Poker Lovers are going to have to spark our buns off!

So tonight I went to my spark points page and started down the column of ways to earn spark points. First stop: Track my daily nutrition. Ok. Did it. AND --

What??? NO WAY!

Shocked I tell you! Shocked and surprised! You see when I've tracked before it was with the knowledge ahead that I would be tracking and I chose my nutrition accordingly. Today I saw that you get points for tracking so I went in and tracked my intake AFTER THE FACT. No eating to impress the tracker today...

Hey maybe this striving for spark points is going to be good for me.

Next stop: Read a motivational blog from the featured blog site. I find a blog entitled "The Last Supper" and read all about the last supper mentality -- binging the night before you start your diet for the umpteenth time!
Wow I thought that I was the only person who ever did that. I yo-yo dieted for years with that concept. You mean other people out there struggle with that? What a relief just to read it in black and white.

I'm on a roll here. Don't stop now ---

Read an article on Bursitis. Try ice. Read an article on proper form on the fitness machines at the gym. Now I know I shouldn't hyper extend my legs on the leg press.
Hmmm....
Maybe aggravating my hip bursitis?

Took a poll and found out I'm in the average for sitting on my rear 2-3 hours per day.

I'd go on longer but I have to get back to the spark points page and keep earning points!
I bet by the end of September I will have lost those 8 lbs. that snuck back on me and I confessed on my motivators team forum (1 point!)

Stay tuned and I'll keep you posted!

Oh and Scrabbles Lovers? Watch out---

Cause I'm coming to getcha!





Thursday, August 19, 2010
Poker is an odd "sport" if you will. To play it well it takes skills like shrewd observation, math (remember being convinced in 8th grade algebra that you'd NEVER use it?), and the ability to keep your emotions totally in check. I've seen more players drown in "the river" (the 5th community card) because they couldn't let go of their emotional attachment to an Ace!
But despite the cold, steely veneer that we poker players try to project to keep our competition from reading us -- it takes a passion and love of the game to sit game after game and try to perfect these facets.

The same could be said for nursing. When in the midst a crisis situation, you HAVE to keep your cool. On a routine basis, I find myself calmly presenting diagnosis and treatment plans to patients with serious health issues like cancer without letting emotions cloud my judgement. It's a delicate balance -- staying "professional" while projecting empathy. Especially when inside you are crying out for the patient.

So here I am -- a passionate person who is adept at keeping my emotions in check.

When I started on my weight loss journey 5+ years ago, I realized that exercise was going to not just be a key component in my success, but THE key component. I had successfully lost weight through diet alone off and on for years but never kept it off. What was the common denominator? (Yes Mr. Heply -- my 7th grade math teacher -- I really was paying attention to what you were saying!) ---
No exercise

So I joined the Y and started dutifully going every night after work and working out. It's paid off. I am keeping the weight off. I've progressed from huffing and puffing up the two flights of stairs at the Y and walking on the treadmill to zipping up the stairs and RUNNING on the treadmill or the track.
But it can still be a struggle mentally. All my "sporty" athletic friends keep saying just wait, you'll develop a passion for exercise. Those endorphins will kick in and raise that serotonin and you'll LOVE it!

I'm still waiting...

I do it faithfully. It's habit. I acknowledge that there are many benefits that I receive from it. I'll keep doing it. It's like flossing my teeth -- except I never met a person who proclaimed to LOVE flossing.

But that's ok. I can bluff this one. The passion might not be there, but I'm sticking with it because I do have a passion for being thin. Looking good, feeling good. I might not get excited about doing it like I do nursing or playing poker, but I put on my best poker face --
The one that says I love this hand and I keep at it.

One last note, I found this clip on YouTube and just had to share it. Some of you might be familiar with Dick and Rick Hoyt already. I won't reiterate their story. Just watch the video and be sure to click on an interview link too.

www.youtube.com/watch?v=rPLCaAu_H2U

For a woman who doesn't show a ton of outward emotions -- I found myself reaching for the tissues.

No matter how you feel about exercise, watching the Hoyt's story will inspire some passion in you -- I guarantee it! And maybe that will be enough to get you back on that treadmill...

As always--
Me :)








Tuesday, August 10, 2010
This blog is dedicated to my Poker Lovers Team....

In the interest of being a well rounded girl, a few years ago I decided that I needed a hobby. I had just reached my goal and after spending a year obsessing over my exercise routine and every bite that I put in my mouth, I was ready to put my focus elsewhere. I'm one of those people who has always loved to play cards - starting with Old Maid at a very tender age. So when a friend invited me to play poker with her and some friends I was intrigued.

Wow! Poker! I hadn't played poker since -- Um, so many years ago that it involved clothes coming off...

What I found out when I went with her was that I had never played this kind of poker. In fact I hadn't even heard of it. Well, practically never. I wondered what the heck Matt Damon and Ed Norton were playing in the movie, "Rounders" but with those two guys on screen I hardly paid attention to the story line!

I'm talking about Texas Hold 'Em. You know, the kind that you see them playing in the World Series of Poker. Dark glasses. Hoods pulled up. Mystery abounds from players trying not to give any "tells".

My venue is a little more low-key: The VFW on Thursday evenings. I like it because it is a tournament format so once you pay your entry fee, that's all you can lose. If you finish well, you might even take home a little. I look at it as my weekly contribution to our veterans. Some of those "blue hairs" are pretty shrewd poker players!

I did discover something though. Even with an enjoyable hobby like playing cards, I still need to put quite a bit of focus on my eating and exercise. Maintaining weight loss can be a challenge - especially when they set out those little bowls of peanut butter filled pretzels or potato chips at poker.

I had a patient who had lost almost a 100 lbs. tell me once her neat little motivational trick that helped her to lose her weight and it was something tangible AND portable --
She would shop and try on something that she loved but instead of buying it in her current fit, she would buy it in a size down. Then instead of tossing the sales tag, she snipped it and carried it in her purse. Before any restaurant meal or other challenging eating situation, she pulled out the tag with the smaller size on it and took a good look to remind her that she had a reward waiting if she stuck to making wise choices.

I remembered that and decided that I'd like a little portable motivation too. I considered clipping the tag from something in my current goal size, but I happened upon something else when I was in Las Vegas at a conference and was looking for something I could get and use for a card cover (a small object that we poker players put on top of our "hole" cards that we are staying in the hand with, so the dealer doesn't mistake them for mucked cards). I saw a casino token that someone was using. Now casino tokens are by and large a thing of the past. Modern slot machines take your direct money and give you a ticket when it's time to cash out. Much cleaner!
So I went on the hunt for a casino token and found a website:
www.casino-tokens.com
AKA Dan's Casino Tokens.

There I found a token from the Bermuda Playboy Casino. It came in a cool little collectors case and is about the size of a silver dollar. Great card cover and great reminder that in order to keep my new sexy size I needed to watch what I eat.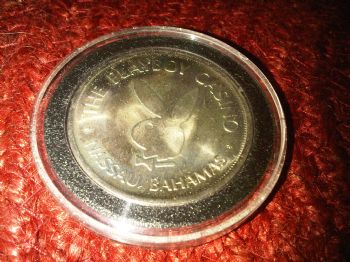 Yes, I carry it in my purse and pull it out at restaurants before I order.
AND, I put it on my cards at poker where I can see it plainly when---

They start passing those dang little peanut butter filled pretzels!!

Joanne





Tuesday, July 27, 2010
What do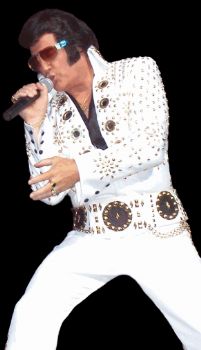 and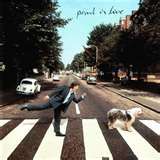 and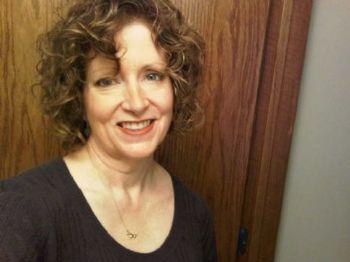 all have in common?

We've all been rumored to be dead. Ok, Elvis really is, but Paul and I are still very much alive. I know that my spark attendance has been very spotty as of late. It's gotten so bad that my teams are posting forums of Joanne sightings...

But --

I'VE BEEN BUSY!

Honest. Not making excuses. I will spare you another organ recital, suffice it to say that I'm still in physical therapy for my hip while making the rounds of doctors, chiropractors, and shamans. Ever have a toothache that won't go away?
'Nuf said.

I took on a new position in my office. As you know, I am a nurse in an ob/gyn office and I work up female incontinence. I've blogged about bladders before. Well we purchased a software to do pelvic floor therapy in our office. It's programs that are very similar to biofeedback and used in teaching women to contract their pelvic floor muscles appropriately to strengthen them and aid in staying continent. You can add electrical stimulation to stimulate muscle contractions without patient assistance also. It's used to treat many female pelvic conditions other than just incontinence. I work with the patient in developing behavioral strategies to manage and cope with their symptoms.

I've been studying, developing educational materials, researching reimbursement codes, and scheduling patients - in addition to actually seeing the patient.

I love it! Obesity plays a significant role in conditions like incontinence, and pelvic organ prolapse, as well a chronic constipation. Part of my teaching includes encouraging weight loss. I hand out the Spark People web address on a daily basis! I even discovered these cool printable downloads from SP that say things like: "You've been Sparked"!

Some patients are more motivated than others, just like fellow sparkers. It's tough to try to motivate a person who really doesn't want to be motivated week after week (patients see me for an average of six weekly hour long sessions), but even modest weight loss can facilitate an improvement in symptoms so I am obligated to keep encouraging them to follow through. It is a challenge...

I had a WONDERFUL visit from my dear sister about a month a ago. Some of you may know her as CMRAND54 here on Spark People. Like me she battled weight for a number of years. She says that my weight loss and credit to Spark People for maintaining my loss motivated her to check us out. She was going to be conservative at first and maybe just track her nutrition. She didn't anticipate socializing much...

She now has more friends than me I think! She has lost 58 pounds and looks amazing!

True story: My DH and were waiting at the airport for her plane to arrive - she lives in Virginia and I live in Iowa - and I was eagerly scanning the crowd that disembarked when it finally arrived. I looked over every single passenger I thought when all of a sudden a voice said "Hello" coming from a thin blond woman right in front of me! I didn't even recognize my own sister!!

We spent about 5 days visiting my dad, shopping, more shopping, and sitting together in the evening curled up in our respective chairs sparking on our laptops! She got so many new clothes in her new slimmer size that she had to buy another suitcase to get home!

Anyhow, I'm now sitting at my new laptop (my sister patiently went with me while I tried out each and every model on the market), drinking a cup of Dunkin Decaf (also introduced to me by my sister -- the best decaf coffee out there in my opinion!) We went to several chain restaurants that I'd always been afraid to eat at: Outback and On the Border and taught me how to order "spark -ly" from the menu.

I'm sad she had to go home, but so happy that I can find her daily on SP!

And so dear spark friends --

I am very much alive and although I have spent less time on board, I'm still tracking, exercising, maintaining, preaching weight loss, playing poker, and just generally staying sassy







Monday, June 14, 2010
Weight loss success can be measured in so many different ways. As a former scale addict, I need to constantly remind myself of this. Sometimes it obvious like smaller clothing sizes, or inches lost on the tape measure, Sometimes it's subtle...

When my daughter was in college 6 years ago, for my birthday, she used her OWN money and bought me a very pretty little necklace with three hearts - a rose gold heart flanked by a gold heart on either side. This wasn't gold plated costume jewelry, but actual gold. Very delicate. She knew that I didn't like gaudy and I'm somewhat of an elitest when it comes to jewelry.
I loved it!

I couldn't wear it! My neck was so fat that I couldn't even wear it as a snug choker. The ends wouldn't even meet around my neck so I could fasten it.
I was heart broken. She was in Michigan so she didn't see me often and didn't realize that I couldn't wear it. That was just one of the many final straws that I had to convince me that I needed to get the weight off for good.

Two years later I sought out the necklace that I had carefully wrapped back in the tissue paper and tucked in the back of my undie drawer for safe keeping...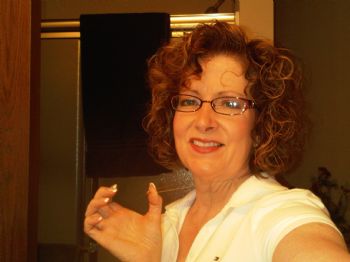 I never take it off now and it serves as a reminder to me as how far I came with taking off the weight AND --
How special my daughter is!





First Page
1
2
3
4 5 6 7 8 9 10 11 12 Last Page

Get An Email Alert Each Time JCORYCMA Posts