Friday, December 09, 2011
It feels great to be done with the semester.

It'll be great to start making Christmas gifts and clean the house. Most importantly, I can continue to mess around with cupcake flavors and decorations for my "business." I have an order next week, and I'm excited to do something creative again.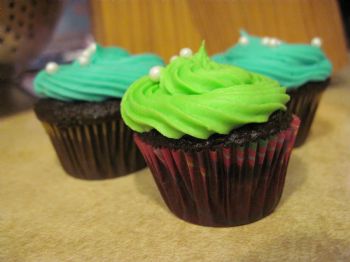 It may seem counter-intuitive for a person trying to lose weight to make cupcakes, but I really don't eat very many of them. I'm actually not a big cake fan, so I only eat one of each type to make sure the flavor is good. It gives me something to do that is not searching or going out for food.

I started experimenting with cupcakes a few months into my sister's pregnancy. She wants me to make cupcakes for the shower. I'd like to get a few more tests done before the shower in January.

I swear I won't post a pic of food next time ;)