| | |
| --- | --- |
| | ITSHOWYOULIVE's Recent Blog Entries |


Saturday, June 12, 2010
Today was a running day and so off I went and I surprised myself by running 4 miles without stopping!!! Well, what I mean by that is that I didn't do any intervals!! I stopped twice to stretch, legs were kind of tight today and I had to wait for two stop lights....

I was very happy with 4 without intervals-I've commited to running a half marathon in November with my sister. I have until November to build up to 13 miles, I'm sure that will be with intervals!! My sister has gone all out and created this training plan and I have to figure out something too. It is a good plan and I might still steal her's and tweek it just a bit. She is quite a bit further along in her progress and I have some catching up to do-well, not catching up exactly, but self-improvement. Now that I have found the key to successful runs for me I need to focus on improving my speed and my endurance. I am tired after that run. Got home from running and found hubby still in bed!! Dang-I wanted to sleep in too!!

Time for the scale to quit bouncing around the same 7 or so pounds too.

Which brings me to "I don't know how to eat". I've been giving this a lot of thought lately and I have come to the conclusion that, while I am a very good cook, I don't know how to eat. This is an area where I am running into a brick wall over and over again. I'll set goals and then forget to eat. I'll plan meals, but forget to add vegs. I'll stand in my kitchen thinking "I'm hungry" and look all around for something and then not even see the oranges sitting on the counter just begging me to eat one of them. Then I'll leave the kitchen still hungry and overeat at dinner.

I have a zucchini in the fridge and have absolutely no idea what to do with the darn thing. I have two zucchini recipes-zucchini bread and this thing my mom used to make with zucchini and canned, diced tomatoes and sauce...I don't really want to do the bread, I want zucchini not cake, but I don't want the tomato thing either-I am the only one who eats tomatoes and nobody else would touch it if I made it. So, there sits the poor zucchini, just waiting to share its nutritious goodness and I am stumped. I am going back to tracking what I eat, that should help some.

What do people put in a food journal? "Dear diary today I ate a zucchini-it was good, but I don't think we can have a lasting relationship." ???

I got some stuff that looked good for snacks and stuff. I bought some Wasa crispbread and some feta and some hummus and thought that a couple crackers with some cheese and tomatoes or some hummus would make a good lunch. Maybe some tuna salad with the Wasa.

I know I am a carb person and that is okay as long as it is the good carbs (do good carbs wear white hats?). But, I just discovered I should be getting considerably more protein on any given day...not a big meat person...do enjoy the occasional slab of cow or bit o' chicken, but how am I supposed to plan my protein-cheese, milk, beans, lentils, etc? I did get some canned beans to put on my salad...

Sometimes I stand in the produce section and just stare at everything. I know I want some produce, but what kind? What can I do with a chinese cabbage? I settled for cantalope, cherries and bananas. Can I learn to like cottage cheese, because lately cottage cheese with cantalope has sounded good-the only problem is I HATE cottage cheese, something about the lumps in my food disturbs me. Is yogurt and cantalope a totally yucky idea?

Whey Protein-how, why, when? What is Muscle milk? Why are the shelves near my running fuel packed with shakes, powders and shots and what do they all do?

I always do eat, that is self-evident, but I need to eat better and I am feeling a bit overwhelmed by the whole eating thing after my shopping trips today and yesterday. Found Ezekial bread at a local health food market. Looks like it would be good toasted with a smear of peanut butter.

Had spaghetti tonight-meatless as usual. What can I add to spaghetti to make it better? What protein can go in spaghetti? Lentils?

Oh well...Hey sparkers...I would be happy to hear your plans, recipes, snacks, breakfasts (especially those-I have a hard time with b-fast), do you keep a journal-what do you write, how do you remind yourself to eat before famished, what is working for you on the food front?

Thanks!!







Thursday, June 10, 2010
Let's start at the very beginning, a very good place to start, when you read....oops wrong story.

So, the very beginning in the Spark story actually began in 2005. Typical, overweight American, I set a New Year's goal to lose weight. I did a web search for FREE programs since I was a poor working American and found Spark. Played with it for awhile, got pregnant with my third child and dropped out. Had the baby came back briefly in there somewhere and then left again. Fast forward to March-ish of 2009 and my sister, who had joined Spark in there somewhere too, tells me it is time to come back to Spark. I know she is right. For a year my clothes had been getting tighter and doing even easy tasks was getting harder. I'd reached maximum density as some say-I love that term by the way! So back I came!!

My sister and I started walking together in the mornings and I started doing other things. I came back to yoga, which I'd discovered years before and loved. I got out my weights and started using them and my kids had a blast helping me work out. The weight started coming off and it was awesome!! I joined a bunch of Sparkteams and made some friends who are no longer active and some totally awesome friends who are still around and have truly become friends in every way. My sister and I were both getting fitter and stronger and we had tossed out there a few times that maybe someday we would become runners-when we were fitter, not so overweight, someday in the distant and vague future. We were both moving closer to that goal of wanting to run but the reason to start hadn't yet presented itself.

Then I had a birthday, my 40th birthday, I freaked out-to put it mildly. I can't totally explain why that birthday was so hard for me, but part of it came from my brother-in-law's death in 2008. He hadn't been feeling well for sometime and found out he had Hep C and was being treated for it, he never started feeling better though. Instead things kept getting worse. His teenage daughter came to stay with him and help out. He turned 40 and less than two weeks later he was dead. He fell asleep while his daughter went to the store when she got home and checked on him he was gone. Later we found out he had an incompetant doctor. My BIL was also undiagnosed diabetic and the meds he was taking for the Hep C sent him into a diabetic crisis resulting in his death. One of the requirements attached to one of the meds he was being given was initial and frequent retesting for diabetes and his doctor never tested him once. Okay, so I was not being treated for Hep C and I don't have an incompetant doctor, but still, when you know someone who dies that young it kind of has an effect on you.

The entire month of my birthday was not pretty. I kept exercising, but emotionally I was a huge mess!!! Ask New-Caz and 4Everadonegirl-they'll tell ya'. Got past my birthday and was kind of messing around on Sparkpeople and ITunes one day. I was kind of bouncing around between the two sites just wasting some time when I stumbled upon a couple different things at the same time. 1. I'd been seeing more and more Sparkers doing this C25K thing and there was a team for it and everything and I kind of checked that out a little, just wondering what was involved, how hard was it and what type of sparkers were doing this. I found out that sparkers like me were doing it. Some of them were a little farther ahead in their progress, but for the most part, I was seeing people like me. 2. The program could be downloaded onto my ipod. 3. I found out that Disneyworld hosted a marathon every year. Hmmm...I wondered if DisneyLAND did anything. I'd never heard of Disneyland hosting a race, but then it wasn't something I'd been tuned into up to that point. I did a websearch and what I found was that in two months-September-Disneyland was indeed hosting a race-a half marathon to be exact-BUT on the day before they were also having a 5K!!!

Suddenly I knew what I wanted. I knew what would get me out of my funk. I knew what would make me feel happy again. I wanted to train for and run in that 5K!! I knew I had to make it happen. I immediately sent out the e-mails to sis and mom and they-awesome people that they are-jumped right on board. My mom even paid my entrance fee since I wouldn't have the money for another week or three and we didn't want to miss the shut off point. The race was darn near at capacity and we didn't want to miss it. My sister and I started C25K together, replacing some of our walks with "runs" and my mom started training on her own. She lives close by, but not close enough to drive to my sis's every other day to run.

C25K, I think there were an aweful lot of mornings were I cussed out Robert Ullrey and used words no good, respectable, woman would use. The first several weeks I HATED Robert, I wanted his voice to go away. I would pick landmarks and make a deal that if I could get to that spot I could quit no matter what Robert said. Soon though I noticed something. Robert would tell me I could take a break BEFORE I reached my landmark! Hmm, maybe this would work after all. We graduated C25K on the day of our race. And I was sick. This was just the first of several set backs I would experience. Before the race I ran a 3.1 in about 47 minutes. On the day of the race it took me 55 minutes to reach the finish. Now, part of that was that it took me forever to get to the starting line due to there being so many people. The Disney 5K was not a chip timed race. Also, so many people resulted in several traffic jams. Well, shoulda known-we live in California-birthplace of the traffic jam-LOL Still, it was kind of a long time...But, I did it I ran a 5K and I still didn't feel like a runner. I was slow, I was fat, I was just pretending...Blah, blah, blah...so many excuses....

Then the shin splints started. At first I just tried working through them, that was stupid, but I didn't want to lose the progress I was making. It didn't take long for them to get so bad that running was no longer an option. They subsided long enough for me to run my second 5K in November-a turkey trot that was a huge blast! But then they came back. My runs with my sister turned into her running and me limping behind on shorter and shorter routes. I went back to C25K, but couldn't find any satisfaction in it this time. I had heard other runners talk about Jeff Galloway and looked up his interval method. I started slow, very short intervals and I added in extra stretching. I found some stretches that helped make your legs stronger and found that doing long, slow hamstring stretches really helped loosen my shins. Finally I was finding success again. My intervals were getting longer and so were my distances. Did a couple of virtual races just for fun and had a "PR" in there!! Got back to where I could run a 5K without intervals, slower than before, I haven't timed it, but I think I still haven't returned to that pre-splint time of 47 minutes, I beat it with intervals, but I still want to beat it with straight running.

I ran another 5K with my sister a few months ago and then it was time to start training for our 10K. We had set a goal to run this race way back in 2009 when we started running. We had done this race as a 5K many, many, many years ago as walkers and wanted to try it as a 10K now that we were running. We started training and things were going well. I'd gotten up to 4 and then 5 miles running (some intervals at those distances). And then I got sick AGAIN and boy did I ever get sick!! It was aweful. Chest congestion, fevers, coughing and it wouldn't go away. I spent most of the month of May sick. I would think it was going away and then I would relapse. I finally called my doctor and he gave me some crazy strong medication. I had to take more time off just to let the meds work. The effects from the cough syrup alone were so strong that I finally stopped taking it a week earlier than prescribed because it was making me dizzy and jittery and functioning as a human was getting harder and harder. I finally got well enough to start running again and had to sort of just jump into the six mile distance!! It took me forever and I had to put in LOTS of intervals, but I did six miles, I did it twice before the race. And then it was time to run a 10K. Read my blog-Three first in one day-for a complete retelling of that.

And that's when I became a runner. I know, I qualified as a runner before that. There were times I even felt that I was a runner. I read their magazine, I owned a pedometer. I knew that a Garmin could be straped to your wrist and not just suctioned to your windshield. I knew the lingo, but I didn't REALLY feel it until I crossed that finish line. What made the difference? I don't know-I'm not a psychiatrist (used to work for them), but I think it was ME! I made the difference I determined that I would be a runner when I ran a 10K-kind of arbitrary but it is what it is. So...I guess the real point of this blog is that you are a runner when you decide you are. You could be a runner while still in C25K, or you could be a runner when you graduate the program, or you could be a runner when you cross the finish line of your first 5K. Or, you could be silly, like me, and set a really HARD goal to determine when you are a runnerLOL!

It wasn't easy, but there have been lots of fun moments-funny things happen to me when I run, and it has been very satisfying. I've never passed out or died during a run. I have fallen down, thankfully only my sister has witnessed those moments, but there is a clutz gene in our family and she has seen me tumble more times than either of us can count-lol! I stuck with it and I did what I could.

Now I am a runner.





Tuesday, June 08, 2010
My mom sent me this and I thought it highly appropriate for Spark-just something silly!!

Well, it fit last year!

You find something 'festive' that you would like to slip into.



It seems a little small, but you're QUITE SURE that in recent years,
You've worn this size. So, you work with it...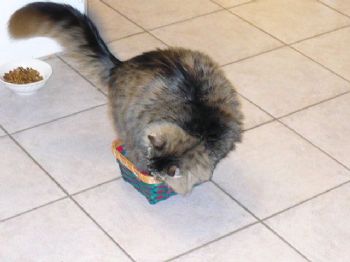 You try it on different ways.....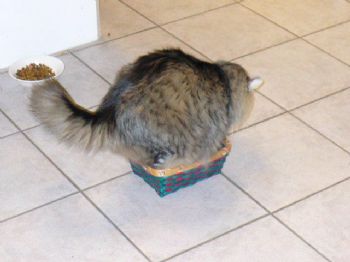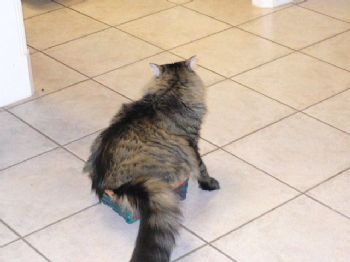 From different angles you examine yourself.


Finally, you admit that it does feel "A LITTLE tight."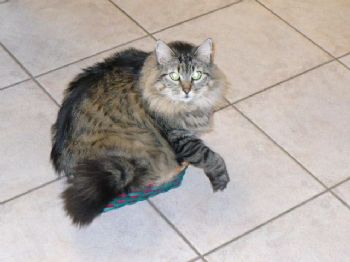 Someone offers you a larger size, which you find highly insulting.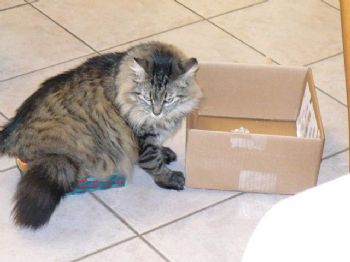 I mean, it might be a tight fit, but you still look GOOD!!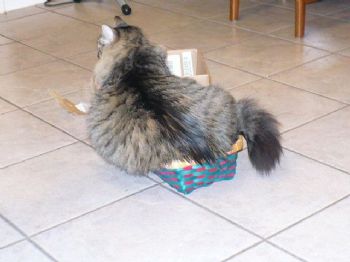 Haven't we all been there???











Monday, June 07, 2010
This theme of "too fat" kind of came to the forefront of my thinking after my 10K on Saturday and I've been thinking about this over the weekend.

"I'm too fat" is an excuse, a free pass, the card that gets played when something just seems too hard. I'm too fat to... fill in the blank...there are a million things that could go there.

I'm too fat to start exercising.
I'm too fat to go to the gym.
I'm too fat to go to the beach.
I'm too fat to wear that outfit.
I'm too fat to find someone who loves me.
I'm too fat to be a good mom.
I'm too fat to deserve the respect of those around me.
I'm too fat to go hiking.
I'm too fat to go into the sporting goods store.
I'm too fat to run.
I'm too fat to walk.
I'm too fat to enter a race.
I'm too fat to do a 10K.
I'm too fat to lose weight.

What do you think about that last one? I think it is way too true for way too many of us.

Who determined the fatness level of any given activity anyways? Which mysterious entity sat down and said-if you weigh such and such nobody will love you. If you weigh this much you can't go to an amusement park and have fun. If you weigh over this amount you could never be a runner. Who is this all knowing, judgemental person or group who decided what I can and can't do based on my weight? I want to know because I want to give them a big of' punch right on the kisser!!

The truth is that while society has told us certain things, there is no entity or person or group that has determined when you are disqualified for certain things based on fatness!! Yes, there are reasons not to be fat-very real, very medical, very life changing reasons not to be fat. But, in the process of getting back to health from fat why do we fall into the "I'm too fat to..." trap? There are only two people who can tell you that you can't do something-your doctor and yourself!! If your doctor says it then please LISTEN!! If you say it then please reconsider!! Before somebody out there gets really mad at me-you might know something the rest of us don't, you might know a REAL reason that nobody else knows why you can't do something and then, yes, please listen to yourself. If you try something new and it is painful, please listen to yourself, if you have issues with something that will hold you back then listen to yourself and maybe even go discuss that reason with a qualified professional. The point I am trying to make is that far, far too often we make excuses for ourselves and that excuse is..."I'm too fat" and it is really just an excuse when you get down to it!!

Time to throw all the excuses out the window!! Time for all the fat people of the world to unite and say I AM NOT TOO FAT!!!

I am not too fat for love!! My husband picked me when I looked very much like I do today-time for me to wake up and realize HE LOVES ME!!!! ME!! The person inside here, not the body on the outside-the person on the inside and EVERYBODY in the world DESERVES that!!

I am not too fat to be a runner!!! I'm not!! Yep, the fat makes me slow, but it does NOT make me a non-runner!! So many people at the 10K cheered ME on!! ME!! They told me I was doing a great job and you know what I did? Smiled at them and internally scoffed-"hah! Not me, you are doing a great job, not me." WHAT AN IDIOT I WAS BEING!!! I did do a great job!! I did and I realized it as I crossed the finish line!! I FINISHED!! I did what I started out to do and I finished it!! I RAN a 10K!! Take that society-a fat person ran a 10K!! My husband told me last night when we were talking that he couldn't run a 10K right now. I realized yesterday just how proud of me he really is (my husband isn't a "gusher" ). My husband teaches a Sunday School class for new members of our church and investigators (people who are just starting to learn about our church). I used to attend his class, but now during that time I go to a different class and work on our family history (it has been very interesting, but I do miss my husband's class-he is a good teacher). So, anyways, when the Sunday School classes are over it is time for the women's organization's class. Before the class started a woman I know from my husband's class (who is a really sweet, elderly lady, who goes to my husband's class with her husband because they enjoy that class) tells me that my husband had told everyone about my race and how I had run a 10K the day before. He had no reason to bring this up, he just wanted to tell everyone in his class about his wife!! How sweet is he???? The point is....I am a fat, slow runner, but a runner none the less.

I'm not too fat to stand in the front row at aerobics class!! If the people behind me don't like the view they can stand somewhere else, because seriously, who needs the class more-me or them? :)

I am not too fat to lose this weight!!! I think, for more of us than want to admit it, this is a sticking point. What makes us think that once we hit a certain weight there is a point of no return? Or if we've been a certain weight for so long there is no going back? Never too fat to lose weight!! Will there be flabby skin issues? Almost certainly! My currently size Cs will be seriously droopy when they return to the size B's they were meant to be-thank goodness for high quality bras and swim suits with shelf lining!!

None of us is TOO FAT to do what we set our minds to do!! Are you an overweight runner-yay for you!! Do you want to be a runner, but think you are too fat?? Get over it!! If you've been walking steadily for awhile give a running program a try. If you aren't already in a fitness program go to your doctor WITH A PLAN!! Don't just go and say "can I exercise?" Go with what you want to accomplish and tell him/her "this is what I want to do, is there any reason I can't and if so how do you recommend I get here."

You-yes YOU-can do anything you want to-YOU are not too fat to accomplish your goals. You are not to fat to dream and you are not too fat to make it happen.

What are you too fat to do? If your answer isn't "nothing" then I want you to go and participate in some SERIOUS introspection and come back with a plan on how you are going to destroy that misconception, because I KNOW that with a plan and some hard work a misconception can be DESTROYED and a new FACT put in its place!! What new reality will you create today?

I am seriously considering my next reality-a half marathon is in my future, but what before that? Am I too fat to do a mud run? Hmmm, it is all about the right mental attitude-how do I go about creating that reality? I'll let you know....(because I might have one of those issues-what if one of the obsticles is a tube? I don't know if I could crawl through a tube. Over a mountain of mud-yes. I can learn to climb a 5 ft wall, I can learn how to climb a rope bridge, I don't know if I can make myself go through a tube-getting the shakes just thinking about it-uggh! But if a mud run is something I want to check off my list I am going to have to alter that reality somehow...)





Saturday, June 05, 2010
I'm home from my camping trip/race and it was a great trip!!! The camping was nice, we went to the campground where we ALWAYS camp, but had to select different camping sites than our usual ones but still found a good site and had a blast, did the whole s'mores thing and tried to get some sleep.

Up early this morning and got ready for the race. My sister, my mom and I were dropped off at t he race site by hubby and then he went back to camp. Sister and I saw our mom off on her 5K. We were both surprised she was doing it. Her knee has been bothering her and she was limping all over the campsite, but off she went anyways.

An interesting thing happened...while we were waiting for the 5K to start I saw a friend of mine, we've known each other for ohhh probably 15 years now, if not longer. She is one of the people I've always admired. I told my sister later that she is one of those people who I always wished I was more like. My sister pointed out that here I was being more like my friend. She is athletic and has instilled that in her children too. She and her husband had been involved with the local AYSO (youth soccer) until all her kids out grew the league. She has run marathons. We stood there talking for a bit and she said she was running the 5K. I was surprised, I was certain she would be running the 10K, but she said her longest run in recent months was not more than 2 miles so she decided to go for the 5K. We saw her come back from her race too. She ran her 5K in the mountains in right around 20-25 minutes. Awesome!!

So...time to line up for the race and it was a very small group, smallest race I've been in so far. It soon became obvious that I was the LEAST fit of the people lining up for the race, but I was still going to do it even though I was getting more nervous by the minute. Starting horn goes off and I start a nice, gently, basic jog. Nothing special, but still I was RUNNING my first 10K!! Woo Hoo!! I kept running for 2 miles. A house on the race route had posted some signs cheering us on-the one I remember is "You Go Girl, and guys too" handwritten on pink cardboard!! The sign put a huge smile on my face!! The race took us right through our campground so we ran right past my hubby taking pictures and my son and my sister's teen-agers and friend were sitting on a rock and cheering us on-so fun and so inspiring! Just as I passed our campsite I heard my youngest yell "Mommy", but not in an "I need you to come back" way, instead it was a "look at my Mommy go" way and it was awesome!!

Up through mile 2 the race was mostly down hill and I didn't notice too much effect from the atmosphere difference, I hit a zone at mile 1 and just went with it for awhile. Right after the mile 2 marker the hills started. For the first bit they were manageable and I was doing a few intervals to rest from a hill and then run a bit more, but it wasn't long before I was just walking, oh and I'd already been passed by the walkers so I basically just tried to match their pace and not fall too far behind. I did a pretty good job of keeping up with them for quite awhile. Right around mile 3 there was a water stop and they were nice enough to fill my water bottle for me since I'd already gone through most of the bottle. Then the REAL hills started. 2 miles of steady upward and onward, 2 miles of I think I will die now and put myself out of my misery, 2 miles of sheer torture, 2 miles where the lack of oxygen in the atmosphere really showed what it could do to my lungs and my heart rate!! I soon lost track of my walkers, but found out later that was due more to the curves in the road than my falling behind-hmm who knew...Somewhere in here there were two boys sitting in front of their house with a hose with a sprayer like I use on my garden(hmm wonder what that is about) as I get closer one boy goes back towards the house (what is going on), and then the boy who is still near the street says "Do you want us to spray you?" YES!! "Here, spray my back, get my head too." AHHH so refreshing, the boys were laughing and having a blast spraying down runners as they went past their house and they were only doing the ones that wanted it too. Love those boys!!

There was a spot after the mile 4 marker where I was sure I was lost but just as I was about to give up hope I found the water stop just before the mile 5 mile marker. Right at the mile 5 marker we got back to down hill and I took advantage of it. I gave my HRM time to stop beeping at me (it was yelling at me to slow down fairly consistently all through miles 4 and 5) and then started running again with the goal to get to mile 6 marker before stopping again. Thanks to a topography map at the race start we knew that those miles between the low point at mile 2 and the high point at mile 5 resulted in an approximately 600 ft. gain in elevation. Not exactly a small gain-LOL!!

Finally, there was my sister at the end of a road waiting for me, she had come back to go the rest of the distance with me. A short time later there was the mile 6 marker... I cheered when I passed it "Yay mile 6 marker"!! Then we passed a pretty little creek (Strawberry Creek to be exact) and I said hello to the creek. A couple standing by the creek looked my way and I apologized!! I told them "Sorry, lack of oxygen is making me silly". I could feel the effect of the race on me. I was feeling silly and emotional and I was almost there. At mile 6 I walked again due to a hill coming up, walked the hill and then race to the finish line and crossed it under a bridge of hands from the volunteers welcoming me back. Oh...did I forget to mention the guy that ran the route TWICE, passing me during the downhill stretch towards the end....yeah, he ran it TWICE in less time than I ran it once, but hey, I DID IT!!! AND, get this, ready for it, because I wasn't ready for it, I almost passed out when I saw the clock....I BEAT my flatland time by 1 min!! So...

First new thing for today-I FINISHED my first 10K and I did it in a time faster than I've done before and I that was in a higher altitude on MAJOR hills-My final time BTW was 1:44 and something seconds. Yep, took me an hour and 44 minutes, but I DID IT, I DID IT, I DID IT.

Second new thing for today-I came in dead last!! Yep, last person to cross the line, several minutes behind those walkers. I have never been last before, but truthfully, when I saw how small the field was I KNEW it would be what it was. On the other hand, I attempted, and accomplished something no body else in my fitness level dared today. I was the least fit person, I was definately a chicken amongst the eagles, but I didn't give up, I kept going and I crossed the finish line. SO I WILL SHOUT THIS TO ALL SPARKERS-NEVER SAY YOU CAN'T, NEVER SAY YOU ARE TOO FAT AND NEVER DON'T GIVE IT YOUR ALL JUST BECAUSE YOU ARE NOT WHAT YOU WANT TO BE NOW!!!!! IF YOU TRAIN AND WORK AND TRY YOU CAN DO ANYTHING!!!

The third first for today has absolutely NOTHING to do with the race, except, that we saw this as we were walking back to the campsite (which we were doing since hubby's phone seemed to be in a dead spot and we walked until we got him on the phone to come get us). We are walking along and passing some houses when this lady, looking out her window, points at us to look up. So, I looked up, and hanging directly above my head is a squirrel hanging by two paws from a telelphone line. Then I notice this squirrel is not alone, she has a friend hanging with her. He is holding on to her poor little back and gradually squirrel gets more than two paws back on the telephone wire. I got to see two squirrels making baby squirrels while hanging from a telephone wire. I busted up!! It was too, too, too, too FUNNY!!! I really wished I had my camera. The lady opened a window and told us that they had been at it for 10 minutes!! I busted up all over again. Remeber, funny things happen to me when I go running and while the run itself was fairly uneventful, the walk back to camp was not!! We did finally reach husband and he came and got us and took us back to camp.

We packed up, came home and I took a wonderfully cold shower!! Now it is soon time to go to son's baseball game-he is in for a surprise though. It is miserablly hot today-well into the 90's and really not a great day for a baseball game. Fortunately, we are playing the same team we played on Thursday and the coaches have arranged a surprise-the boys will be playing baseball with waterballoons instead of baseballs!! We'll see how this works, but the kids will get wet and it will be a crazy fun baseball game for the kids. Later tonight I get to rest and relax and enjoy my accomplishment more fully. Can't believe I actually did it and can't believe the thing with the squirrels-funny things happen to me when I go running :)!

BTW-love GU chocolate outrage as a great way to start a race and LOVED Clif Bloks during the race-the blocks are easy to eat, stay in their tube like packaging while I run and taste pretty okay, kept me going!



First Page
1
2
3
4
5
6
7
8
9
10
11
12
13
14
15
16
17
18
19
20
21
22
23
24
25
26
27
28
29
30
31
32
33
34
35
36
37
38
39
40
41
42
43
44
45
46
47 48 49 50 51 52 53 54 55 56 57 58 59 60 61 62 63 64 65 66 67 68 69 70 71 72 73 74 75 76 77 78 79 80 81 82 83 84 85 86 87 88 89 90 91 92 93 94 Last Page

Get An Email Alert Each Time ITSHOWYOULIVE Posts