Thursday, November 01, 2012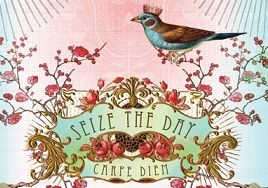 I am not 20 years old any more, not even 30. I look behind me at even age 40. So, if not now, when will I choose to take care of myself? It must happen now ~ today ~ this very minute. Carpe Diem - Seize the Day - and today will be my day. I am ready.



Thanks to my teachers ~ Wayne Dyer, Eckhart Tolle and davidji, my mind is ready for this journey. I meditate every day with davidji and do my best to live in The Now. My daily life is more centred and joyful than it has ever been. This is MY time and I am going to do all that I can to get healthier and dropping some weight is part of that. I want to live the best life I can for the rest of my life.