| | |
| --- | --- |
| | IAMPREACHER's Recent Blog Entries |


Thursday, January 22, 2009
http://www.youtube.com/watch?v=FLgUuHl2xJo

Please copy and paste the above url to view this song.

This isn't a "religious" song, but Don Henley has the right idea: It's about forgiving one another even if the other person doesn't love you.




One of Jesus' last words on the Cross was "Father, forgive them; they know not what they do." Many times we don't think about what we're doing when we're angry. We just want to vent or get even. And then "make up" after all the hurting is done. It IS about forgiveness. LIfe is a learning process of loving and forgiving, loving and forgiving. When are we ever gonna learn the two most important lessons of life? We are only given so much time here on earth and we never know when our time "is up."

Anger hinders us from forgiving. Just like Don Henley sings about how holding anger in and "eat you up inside," it can literally make you sick. Inside and out.

Peter asked Jesus how often he should forgive and Jesus told him seventy times seven. This wasn't a number of times but signifies endlessly--every time someone does something against you, you are to forgive them. Hard stuff. And that's one reason people turn from "religion" because it's too hard for them to discipline themselves to do what is right. We know it's easier to fly off the handle. Go down any highway during rush hour! Heck, you're liable to hear or see me out there, too! When you put your mind to not do something, it takes practice. People think if it doesn't work the first time, it won't work at all so why try? It's easier to think this way. It's "so human."

Jesus goes on in Matthew 18 comparing the kingdom of heaven to a king "who wished to settle accounts with his slaves. The first slave owed him about 15 year's wages of a laborer. Take your yearly income and times that by 15. That's a big debt no matter how much or little you make! He couldn't pay it. I don't think anyone could. Exactly the point. But the slave knew it, too, and begged for mercy. The king had compassion on him and forgave the debt.

We are so like that slave. We are slaves to sin with no way out on our own. We try sometimes to do it alone, but when it comes to sin, only Jesus has that right, that power to forgive sin.

The best part is that He's always willing to forgive. Do you know it makes God very happy when we go to Him and ask Him to forgive us? He isn't angry with us, but compassionate. Who here makes God happy?






Wednesday, January 21, 2009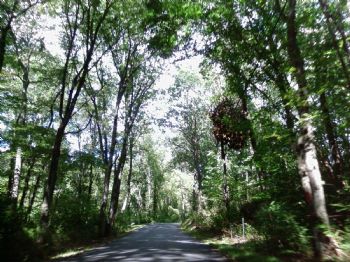 Where did I go when I turned me off
from the anger, criticizing, shaming and scoff?
Where did I put me--
So far away--
Will I see me again in another way?

Where did I go when I wanted a smile?
Only loneliness and darkness mile after mile.
When did I put me
in such a dark place
Where never a smile was seen on a face?

Where did I go when I got me so lost?
Why was I willing to pay such a cost?
Where was the love
I needed, denied
Lost, alone, broken to God now I cry.




Tuesday, January 20, 2009
GYNECOLOGIST

Those who 'do not' have a sense of humor need to delete now.



GRACE, Seemed sheepish as she
Visited her gynecologist.
'Come now,' coaxed the doctor,
'you've been seeing me for years!
There's nothing you can't tell me.'

'This one's kind of strange...'

'Let me be the judge of that,'

The doctor replied.

'Well,' she said, 'yesterday I went to the bathroom in the morning and heard a plink-plink-plink in the toilet and when I looked down, the water was full of pennies.'

'I see.'

'That afternoon I went to the bathroom again and, plink-plink-plink, there were nickels in the bowl.'
'That night,' she went on, 'I went again,

Plink-plink-plink, and there were dimes and this morning there were quarters !
You've got to tell me what's wrong with me!,' she implored,

'I'm scared out of my wits!'

The gynecologist put a comforting
Hand on her shoulder.
'There, there, it's nothing to be scared about.'
~~~~~~~~~~~~~~~~~~~~~~~~~~~
~~~~~~~~~~~~~~~~~~~~~~~~~
(Ready for this?)
~~~~~~~~~~~~~~~~~~~~~~~~~~~
(I'm warning you.....)
~~~~~~~~~~~~~~~~~~~~~~~~~~~~
(Still not too late....delete now!)
~~~~~~~~~~~~~~~~~~~~~~~~~~~~~
~~~~~~~~~~~~~~~~~~~~~~~
'You're simply going through the change!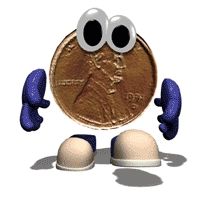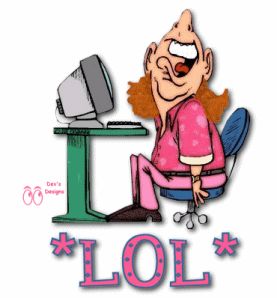 Tuesday, January 20, 2009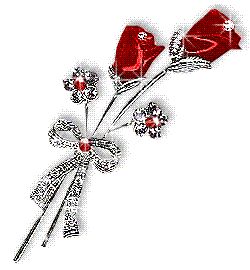 Jack wakes up with a huge hangover after attending his company's Christmas Party. Jack is not normally a drinker, but the drinks didn't taste like alcohol
at all. He didn't even remember how he got home from the party. As bad as he was feeling, he wondered if he did something wrong.

Jack had to force himself to open his eyes, and the first thing he sees is a couple of aspirins next to a glass of water on the side table. And, next to them, a single red rose! Jack sits up and sees his clothing in front of him, all clean and pressed. He looks around the room and sees that it is in perfect order, spotlessly clean. So is the rest of the house.

He takes the aspirins, cringes when he sees a huge black eye staring back at him in the bathroom mirror. Then he notices a note hanging on the corner of the mirror written in red with little hearts on it and a kiss mark from his wife in lipstick:

'Honey, breakfast is on the stove, I left early to get groceries to make you your favorite dinner tonight. I love you, darling!

Love, Jillian'

He stumbles to the kitchen and sure enough, there is hot breakfast, steaming hot coffee and the morning newspaper. His son is also at the table, eating. Jack asks, 'Son... what happened last night?'

'Well, you came home after 3 A.M., drunk and out of your mind. You fell over the coffee table and broke it, and then you puked in the hallway, and got that black eye when you ran into the door.'

Confused, he asked his son, 'So, why is everything in such perfect order and so clean? I have a rose, and breakfast is on the table waiting for me??'

His son replies, 'Oh THAT!... Mom dragged you to the bedroom, and when she tried to take your pants off, you screamed 'Leave me alone, I'm married!!'

Broken Coffee Table $239.99
Hot Breakfast $4.20
Two Aspirins $.38
Saying the right thing, at the right time ... *PRICELESS*






Monday, January 19, 2009
Late Breaking News


A study conducted by UCLA's Department of Psychiatry has revealed that the
kind of face a woman finds attractive on a man can differ depending on
where she is in her menstrual cycle.

For example: If she is ovulating, she is attracted to men with rugged and
masculine features.

However, if she is menstruating, or menopausal, she
tends to be more attracted to a man with duct tape over his mouth and a
spear lodged in his chest while he is on fire.










First Page
1
2
3
4
5
6
7
8
9
10
11
12
13
14
15
16
17
18
19
20
21
22
23
24
25
26
27
28
29
30
31
32
33
34
35
36
37
38
39 40 41 42 43 44 45 46 47 48 49 50 51 52 53 54 55 56 57 58 59 60 61 62 63 64 65 66 67 68 69 70 71 72 Last Page

Get An Email Alert Each Time IAMPREACHER Posts