| | |
| --- | --- |
| | IAMPREACHER's Recent Blog Entries |


Friday, January 30, 2009


You always hear the usual stories of pennies on the sidewalk being good luck, gifts from angels, etc. This is the first time I've ever heard this twist on the story. Gives you something to think about.
Several years ago, a friend of mine and her husband were invited to spend the weekend at the husband's employer's home. My friend, Arlene, was nervous about the weekend. The boss was very wealthy, with a fine home on the waterway, and cars costing more than her house
The first day and evening went well, and Arlene was delighted to have this rare glimpse into how the very wealthy live. The husband's employer was quite generous as a host, and took them to the finest restaurants. Arlene knew she would never have the opportunity to indulge in this kind of extravagance again, so was enjoying herself immensely.

As the three of them were about to enter an exclusive restaurant that evening, the boss was walking slightly ahead of Arlene and her husband.
He stopped suddenly, looking down on the pavement for a long, silent moment.

Arlene wondered if she was supposed to pass him. There was nothing on the ground except a single darkened penny that someone had dropped, and a few cigarette butts Still silent, the man reached down and picked up the penny.

He held it up and smiled, then put it in his pocket as if he had found a great treasure. How absurd! What need did this man have for a single penny? Why would he even take the time to stop and pick it up ?

Throughout dinner, the entire scene nagged at her. Finally, she could stand it no longer. She casually mentioned that her daughter once had a coin collection, and asked if the penny he had found had been of some value.

A smile crept across the man's face as he reached into his pocket for the penny and held it out for her to see. She had seen many pennies before! What was the point of this?

'Look at it.' He said. 'Read what it says.' She read the words ' United States of America '
'No, not that; read further.'
'One cent?' 'No, keep reading.'
'In God we Trust?' 'Yes!' 'And?'
'And if I trust in God, the name of God is holy, even on a coin. Whenever I find a coin I see that inscription. It is written on every single United States coin, but we never seem to notice it! God drops a message right in front of me telling me to trust Him? Who am I to pass it by? When I see a coin, I pray, I stop to see if my trust IS in God at that moment. I pick the coin up as a response to God; that I do trust in Him. For a short time , at least, I cherish it as if it were gold. I think it is God's way of starting a conversation with me. Lucky for me, God is patient and pennies are plentiful!

When I was out shopping today, I found a penny on the sidewalk. I stopped and picked it up, and realized that I had been worrying and fretting in my mind about things I cannot change. I read the words, 'In God We Trust,' and had to laugh. Yes, God, I get the message.

It seems that I have been finding an inordinate number of pennies in the last few months, but then, pennies are plentiful! And, God is patient..

Author Unknown





Monday, January 26, 2009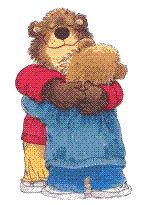 The love story of Ralph and Edna...



Just because someone doesn't love you the way you want them to, doesn't mean they don't love you with all they have. Ralph and Edna were both patients in a mental hospital. One day while they were walking past the hospital swimming pool Ralph suddenly jumped into the deep end.

He sank to the bottom of the pool and stayed there.

Edna promptly jumped in to save him. She swam to the bottom and pulled him out. When the Head Nurse Director became aware of Edna's heroic act she immediately ordered her to be discharged from the hospital, as she now considered her to be mentally stable.

When she went to tell Edna the news she said, 'Edna, I have good news and bad news. The good news is you're being discharged, since you were able to rationally respond to a crisis by jumping in and saving the life of the person you love. I have concluded that your act displays sound mindedness. The bad news is, Ralph hung himself in the bathroom with his bathrobe belt right after you saved him. I am so sorry, but he's dead.'

Edna replied, 'He didn't hang himself, I put him there to dry. How soon can I go home?'

Happy Mental Health Day!





Thursday, January 22, 2009
http://www.youtube.com/watch?v=FLgUuHl2xJo

Please copy and paste the above url to view this song.

This isn't a "religious" song, but Don Henley has the right idea: It's about forgiving one another even if the other person doesn't love you.




One of Jesus' last words on the Cross was "Father, forgive them; they know not what they do." Many times we don't think about what we're doing when we're angry. We just want to vent or get even. And then "make up" after all the hurting is done. It IS about forgiveness. LIfe is a learning process of loving and forgiving, loving and forgiving. When are we ever gonna learn the two most important lessons of life? We are only given so much time here on earth and we never know when our time "is up."

Anger hinders us from forgiving. Just like Don Henley sings about how holding anger in and "eat you up inside," it can literally make you sick. Inside and out.

Peter asked Jesus how often he should forgive and Jesus told him seventy times seven. This wasn't a number of times but signifies endlessly--every time someone does something against you, you are to forgive them. Hard stuff. And that's one reason people turn from "religion" because it's too hard for them to discipline themselves to do what is right. We know it's easier to fly off the handle. Go down any highway during rush hour! Heck, you're liable to hear or see me out there, too! When you put your mind to not do something, it takes practice. People think if it doesn't work the first time, it won't work at all so why try? It's easier to think this way. It's "so human."

Jesus goes on in Matthew 18 comparing the kingdom of heaven to a king "who wished to settle accounts with his slaves. The first slave owed him about 15 year's wages of a laborer. Take your yearly income and times that by 15. That's a big debt no matter how much or little you make! He couldn't pay it. I don't think anyone could. Exactly the point. But the slave knew it, too, and begged for mercy. The king had compassion on him and forgave the debt.

We are so like that slave. We are slaves to sin with no way out on our own. We try sometimes to do it alone, but when it comes to sin, only Jesus has that right, that power to forgive sin.

The best part is that He's always willing to forgive. Do you know it makes God very happy when we go to Him and ask Him to forgive us? He isn't angry with us, but compassionate. Who here makes God happy?






Wednesday, January 21, 2009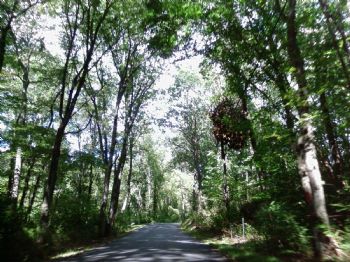 Where did I go when I turned me off
from the anger, criticizing, shaming and scoff?
Where did I put me--
So far away--
Will I see me again in another way?

Where did I go when I wanted a smile?
Only loneliness and darkness mile after mile.
When did I put me
in such a dark place
Where never a smile was seen on a face?

Where did I go when I got me so lost?
Why was I willing to pay such a cost?
Where was the love
I needed, denied
Lost, alone, broken to God now I cry.




Tuesday, January 20, 2009
GYNECOLOGIST

Those who 'do not' have a sense of humor need to delete now.



GRACE, Seemed sheepish as she
Visited her gynecologist.
'Come now,' coaxed the doctor,
'you've been seeing me for years!
There's nothing you can't tell me.'

'This one's kind of strange...'

'Let me be the judge of that,'

The doctor replied.

'Well,' she said, 'yesterday I went to the bathroom in the morning and heard a plink-plink-plink in the toilet and when I looked down, the water was full of pennies.'

'I see.'

'That afternoon I went to the bathroom again and, plink-plink-plink, there were nickels in the bowl.'
'That night,' she went on, 'I went again,

Plink-plink-plink, and there were dimes and this morning there were quarters !
You've got to tell me what's wrong with me!,' she implored,

'I'm scared out of my wits!'

The gynecologist put a comforting
Hand on her shoulder.
'There, there, it's nothing to be scared about.'
~~~~~~~~~~~~~~~~~~~~~~~~~~~
~~~~~~~~~~~~~~~~~~~~~~~~~
(Ready for this?)
~~~~~~~~~~~~~~~~~~~~~~~~~~~
(I'm warning you.....)
~~~~~~~~~~~~~~~~~~~~~~~~~~~~
(Still not too late....delete now!)
~~~~~~~~~~~~~~~~~~~~~~~~~~~~~
~~~~~~~~~~~~~~~~~~~~~~~
'You're simply going through the change!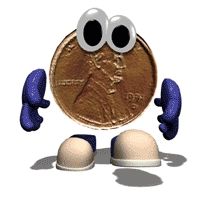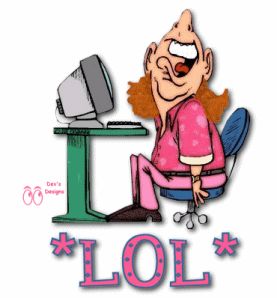 First Page
1
2
3
4
5
6
7
8
9
10
11
12
13
14
15
16
17
18
19
20
21
22
23
24
25
26
27
28
29
30
31
32
33
34
35
36
37
38 39 40 41 42 43 44 45 46 47 48 49 50 51 52 53 54 55 56 57 58 59 60 61 62 63 64 65 66 67 68 69 70 71 Last Page

Get An Email Alert Each Time IAMPREACHER Posts