| | |
| --- | --- |
| | IAMPREACHER's Recent Blog Entries |




Thursday, September 25, 2008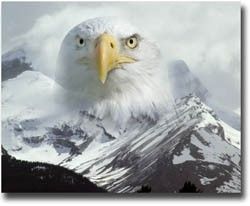 I was born into a very dysfunctional family. Although we went to church all the time, I never saw the love of God demonstrated in my home. If anything, it was just the opposite! Anyway, I got born again when my youngest daughter was only about 3 months old, 37 years ago. I knew I was saved and I knew Jesus was real, but that's where it stopped for about 20 more years. (God is so patient) I finished high school, got married and pregnant in the same breath and left 2 1/2 years later. I ran around looking for love. I was really looking for God but didn't know that consciously. I started smoking, drinking, got a divorce, and tried to make it somehow with a small daughter. I worked and she went to a babysitter. Life was a drag.

I used to love to dance. One night at a bar, I met a man who became my second husband. He loved to drink. But I thought if we got married he would stop drinking, even though he warned me he would never stop. I married him anyway, because I just thought it was the thing to do. A few years later, I had his child, another daughter. Life was good, but still inside it was a drag. I was unhappy. I was depressed, lonely. I was carrying a lot of pain from my past and didn't know it. I tried to commit suicide twice. We bought our first home and were happy for a while till the drinking got worse and he started having blackouts. We put our house up for sale and after the papers were signed, I was informed that my husband was not going with me and the kids. He tricked me. So, we moved into a small house in the country. He went to live with his girlfriend--unknown to me at the time. When I found out was when I tried to take my life. But God was there, knowing, waiting. Bless His name.

I got involved in reading Tarot cards and really enjoyed it. I could see things and tell things about people and help them. I even took a course on reading cards so I could be better. I didn't know that God had given me a gift, but I was misusing what He had given me.

I had been smoking for 30 years when one day while smoking in the garage, I told God I knew I smoked too much and if I could get down to 1/2 pack a day I'd be happy. One day, I said to Him, God, I know there is something in me that doesn't want to let go and if you want it , you can have it. Three weeks later, I went to church and got delivered from smoking. During the next 2 weeks, Jesus gave me an overhaul! He delivered me from the spirit of suicide, from all the Occult things I was into, and a whole lot of other stuff I had no business doing. WOW! DID HE EVER SET ME FREE!!

At the time I was going to college part time but wasn't anywhere near done because I had no idea what I was going to do! So I asked God what He wanted. He placed a desire in my heart to go to Bible School. So I dropped college like a hot potato and enrolled at the church I had started attending.

Right after graduation, God led me to another church where I found my next step was to take courses in ministry. I earned a Bachelor of Arts Degree in Ministry. Then I was led to earn a Master's Degree in Clinical Christian Counseling. Now I am a licensed Pastoral Christian Counselor and I preach the Word on blogs! I also teach Sunday School to children in grades 1 to 5. I maybe past 60, but I haven't missed anything. God's timing is perfect. And I know I am right where He wants me to be doing what He's called me to do.

Now I am working on a Doctorate Degree in Clinical Christian Counseling and would like to start a counseling center in my area after I retire. I'm not getting old.....I'm just getting started!






Wednesday, September 24, 2008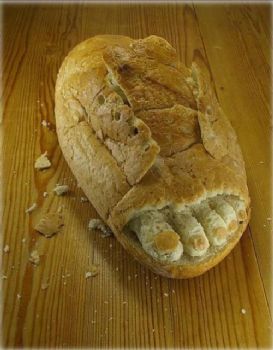 HOW SMART IS YOUR RIGHT FOOT?

You have to try this please, it takes 2 seconds. I could
not believe this! It is from an orthopedic surgeon.

This will boggle your mind and you will keep trying it
over and over again to see if you can outsmart your foot, but, you can't.

It's pre-programmed in your brain!

1. Without anyone watching you (they will think you are GOOFY......) and while sitting at your desk in front of your computer, lift your right foot off the floor and make clockwise circles.

2. Now, while doing this, draw the number '6' in
the air with your right hand. Your foot will change
direction.

I told you so! And there's nothing you can do about
it! You and I both know how stupid it is, but before the day is done you are going to try it again, if you've not
already done so.

Send it to your friends to frustrate them too!






Monday, September 22, 2008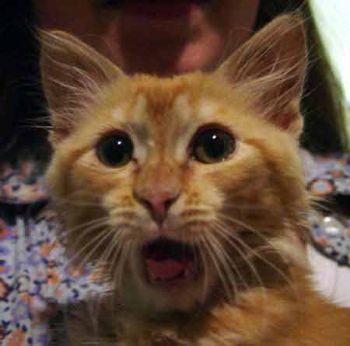 Heaven or Hell ?



THIS IS A NON PARTISAN JOKE THAT CAN BE ENJOYED BY BOTH PARTIES! EVEN THE INDEPUBLICRATS!


While walking down the street one day a US senator is tragically hit by a truck and dies.

His soul arrives in heaven and is met by St. Peter at the entrance.

'Welcome to heaven,' says St. Peter. 'Before you settle in, it seems there is a problem. We seldom see a high official around these parts, you see, so we're not sure what to do with you.'

'No problem, just let me in,' says the man.

'Well, I'd like to, but I have orders from higher up. What we'll do is have you spend one day in hell and one in heaven. Then you
can choose where to spend eternity.'

'Really, I've made up my mind. I want to be in heaven,' says the senator.

'I'm sorry, but we have our rules.'

And with that, St. Peter escorts him to the elevator and he goes down, down, down to hell. The doors open and he finds himself
in the middle of a green golf course. In the distance is a clubhouse and standing in front of it are all his friends and other politicians
who had worked with him.

Everyone is very happy and in evening dress. They run to greet him, shake his hand, and reminisce about the good times they had while getting rich at the expense of the people.

They play a friendly game of golf and then dine on lobster, caviar and champagne.

Also present is the devil, who really is a very friendly guy who has a good time dancing and telling jokes. They are having such a good time that before he realizes it, it is time to go.

Everyone gives him a hearty farewell and waves while the elevator rises...

The elevator goes up, up, up and the door reopens on heaven where St. Peter
is waiting for him.

'Now it's time to visit heaven.'

So, 24 hours pass with the senator joining a group of contented souls moving from cloud to cloud, playing the harp and singing. They have a good time and, before he realizes it, the 24 hours have gone by and St.
Peter returns.

'Well, then, you've spent a day in hell and another in heaven. Now choose your eternity.'

The senator reflects for a minute, then he answers: 'Well, I would never have said it before, I mean heaven has been delightful, but I think I would be better off in hell.'

So St. Peter escorts him to the elevator and he goes down, down, down to hell.

Now the doors of the elevator open and he's in the middle of a barren land covered with waste and garbage.

He sees all his friends, dressed in rags, picking up the trash and putting it in black bags as more trash falls from above.

The devil comes over to him and puts his arm around his shoulder. 'I don't understand,' stammers the senator. 'Yesterday I was here and there was a golf course and clubhouse, and we ate lobster and caviar, drank champagne, and danced and had a great time. Now there's just a wasteland full of garbage and my friends look miserable. What happened?'

The devil looks at him, smiles and says, 'Yesterday we were campaigning...

Today you voted!




First Page
1
2
3
4
5
6
7
8
9
10
11
12
13
14
15
16
17
18
19
20
21
22
23
24
25
26
27
28
29
30
31
32
33
34
35
36
37
38
39
40
41
42
43
44 45 46 47 48 49 50 51 52 53 54 55 56 57 58 59 60 61 62 63 64 65 66 67 68 69 70 71 72 Last Page

Get An Email Alert Each Time IAMPREACHER Posts