| | |
| --- | --- |
| | IAMPREACHER's Recent Blog Entries |


Tuesday, February 12, 2008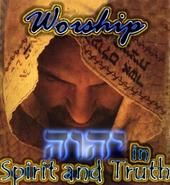 Nehemiah was a cupbearer for the king. This was the job that no one would really want. It required you to drink from the king's cup and taste his food before he ate or drank in case it had been poisened. Would you really want a job like that?

Nehemiah was asked about the Jews in Jerusalem. He was told they were in great distress and reproach. The wall around Jerusalem was broken down and the gates had been burned with fire. Jerusalem was defenseless. Back in those days if you didn't have a wall of protection around your city, it was considered a disgrace. How many of us are in the same condition today. No defenses against enemy attack, broken down, distressed and wide open to the enemy.

When Nehemiah heard this news, he sat down and cried and fasted for many days and prayed a powerful prayer to God. The king saw he was upset about something and asked Nehemaih what was wrong. When Nehemiah told the king, the king told him to go take care of the problem.
Nehemiah asked the king for help so the king sent letters to the people who had supplies.

Then Nehemiah went to Jerusalem in the middle of the night so no one would know about it. He took a survey of all the wall, all the damage that had been done and decided it was an impossible mission God had sent him on. When he finally saw the Jewish people, he found them run down, tired, and distressed. They had started to repair the wall but it just wasn't going all that well and they kinda gave up. BUT Nehemiah said "Come, let us build the wall of Jerusalem so we won't be a reproah anymore."

Now don't you know when you start doing something for God, you will get opposition. Sanballat and Tobiah got wind of this project and they went and tried to stop everyone. They laughed at them, ridiculed them, despised them and asked them waht they thought they were doing. Not a very good situation. Sanballat and Tobiah plotted against Nehemiah. They conspried against him along with all the enemies of Jerusalem. They wanted to have a meeting with Nehemiah. Four times they sent letters to him requesting a meeting, and they even went so far as to hire someone to say they were going to kill him.

THE ENEMY WILL ALWAYS TRY TO MAKE YOU AFRAID! Nehemiah did not compromise God's plan. He didn't let fear stop him. He kept encouraging the people and even when they were attacked, they protected each other while they worked until the wall was finished.
It was completed in only 52 days! That's fortitude. That's faithfulness. That's standing strong in the midst of trouble.

How easy it is to give in when temptation comes to us so strong as to even threaten our very life, using the most powerful weapons: fear and discouragement. Nehemiah saw the problem and took on the responsibility of making repairs to the wall.

Lots of us have suffered damage. Take a look at yourself and see what needs to be repaired. Go to God and tell Him and He'll send the help you need to repair the damage. It is possible; all things are possible to them that believe and all things are possible with God. Without God, Nehemiah would have probably laughed, too, along with Sanballet and Tobiah, but he didn't. He believed God. And he did what God put on his heart to do, in spite of all the opposition, he was focused and determined to get the job done.




Tuesday, February 12, 2008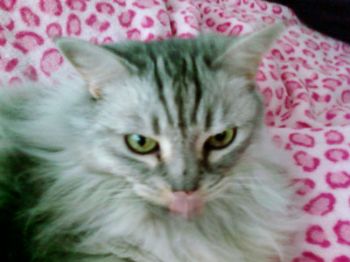 A Lesson on Computers

Jesus and Satan were having an ongoing argument about who was better on the
computer. They had been going at it for days, and frankly God was tired of
hearing all the bickering.

Finally fed up, God said, "THAT'S IT ! I have had enough. I am
going to set up a test that will run for two hours, and from those results,
I will judge who does the better job."

So Satan and Jesus sat down at the keyboards and typed away.

They moused.

They faxed.

They e-mailed.

They e-mailed with attachments.

They downloaded.

They did spreadsheets!

They wrote reports.

They created labels and cards.

They created charts and graphs.

They did some genealogy reports

They did every job known to man.

Jesus worked with heavenly efficiency, and Satan was faster than hell.

Then, ten minutes before their time was up, lightning suddenly flashed
across the sky, thunder rolled, rain poured, and, of course, the power went
off.

Satan stared at his blank screen and screamed every curse word known in
the underworld.

Jesus just sighed.

Finally the electricity came back on, and each of them restarted their
computers.

Satan started searching frantically, screaming: "It's gone! It's
all GONE! "I lost everything when the power went out!"

Meanwhile, Jesus quietly started printing out all of his files
from the past two hours of work.

Satan observed this and became irate. "Wait!" he screamed.
"That's not fair! He cheated! How come he has all his work and I don't
have any?"

God just shrugged and said,

JESUS SAVES





Thursday, February 07, 2008

I'm looking at the whole burnt offering mentioned in Leviticus 1 and what it consisted of:
Lev.1: 2 says it had to be voluntary, made as a gift or offering. It had to have value so it had to come from his own herd and had to be without blemish or defect, and only if you were willing. This, in Hebrew, meant it was like a promise to God or a vow.
Verse 3 says the worshipper had to bring it to the doorway and lay hands on it as an act of identifying with it. A doorway can be the opening to something new. This animal was killed by slicing its throat before the priest. This was a serious act of reverence. Then it was dismembered after the blood was sprinkled on the altar. God said that the life was in the blood. This is symbolic of the Spotless Lamb of God.

The skin of the animal was removed and cut into pieces. How much of our flesh needs to be severed from us? How willing are we to let God do that?

The priest then made a fire and arranged the pieces to be burnt. The head of the animal went first. Do you see? The head contains the brains, the mind where all thoughts, will, and emotions are stored. Do you realize here what God was saying? Our mind (soul) is what needs to be offered first, sacrificed to God first. He can't do much with us if we are not willing, if we stand in His way of refining us by fire. Our God is a consuming fire.

Next the suet or the fat of the animal was burned. Fat is the richest part; the choice part, the finest. Fat adds flavor--think of those greasy french fries you just can't pass up or bacon or fried chicken. Yeah, that's what I'm talkin' about! During an autopsy when the gut is cut open, it becomes an overpowering smell. Nothing smells worse than dead flesh, even burnt flesh. In the Bible, fat represents the inner thought and feelings, desires, motives, attitudes. So in essence, the worst (the fat) is sometimes the best. Fat burns quickly. Fire is a symbol of God's holiness.

Next, the entrails or inwards and legs were washed in water. Entrails are the inner parts or organs, the secret parts not seen. This is symbolic of strongholds, habits and not-so-good behavior; the secret places of our hearts where all the wickedness dwells. 1 Peter 3: 4 talks of godly living by saying "let it be the hidden person of the heart, with the imperishable quality of a gentle and quiet spirit, which is precious is the sight of God." Psalm 90:8 says that our secret sins are set in the light of God's countenance. He sees them even when others don't.
The entrails included the spleen, intestine and bowels; the guts--the center of thoughts and affections. Proverbs 4: 23 "Watch over (or guard)
your heart with all diligence for from it flow the issues (or springs) of life."
The entrails also included the kidneys. Kidneys filter waste, as does the liver, representing our inner seat of desires, often called reins in the Bible. Leviticus 3:4 and 4:9. These entrails and the legs of the animal were then washed with water. I believe this shows how Jesus washes us with the water of His Word. Ephesians 5: 26. The priest then offered up the entire burnt offering on the fire, a soothing aroma to the Lord. See Hebrews 10: 19-22.

This burnt offering was offered up daily, twice a day, morning and evening. Wow! I wonder how many of us do this once a day let alone twice. Some Christians just get by going to church on Sunday, right?
Those who consecrate themselves to the Lord experience a kind of death just like the animal. We do this as an act of worship and affectionate devotion and total trust.

God wants to have the cutting edge like that of the cutting of the animal but He only cuts as deep as we allow Him and in His wisdom, He will only go as far as we can bear it at one time. This is to cut away all the pain, resentments, jealousies, hatred, lies, etc of our past that have effected us and kept us from being the person God intended us to be and not who we have become. Not all Christians are that dedicated or want to get that close to God. It could hurt, cause pain. The knife in surgery requires anesthesia. God doesn't use that. And so we chose to live directionless, disjointed, distracted, undedicated lives. And we wonder why we feel so empty. But "just as the strokes of a surgeon's knife can bring about immense good--even the saving of a life--so can God create good out of an apparent evil. Trust in the healing hand of God, who is wiser than any doctor." God's cutting edge is more precise, more powerful and only brings healing and restoration.

Many Christians hunger to come into the family of God. Little do they realized that the way in will take them back to the unresolved pain and memories and unfinished issues of their own family origin. Our Heavenly Father yearns to draw us to Himself and to heal us, but we fail in receiving the healing for fear of our own pain.

Leviticus 1: 1-13 Please read this in the Bible before reading the blog.

Sacrifices in the Old Testament consisted of killing an animal and burning it on an altar. It was considered an offering.
An offering is a gift that's given freely, not under obligation or with the expectation of something in return. An animal had to be chosen for the sacrifice from the person's own flock, not wild or someone else's. This was to show value.
Animals raised for the sacrifice were raised somewhat like we raise pets today and that was valued; valued, not monetarily but personal. It became attached to the owner and the owner was attached to the animal.
The sacrifice had to be voluntary. There were several types of offerings or sacrifices in the Old Testament. Grain Offerings, Peace Offerings, Sin Offerings, Guilt Offerings,m and the Burnt Offering. A burnt offering was the highest or best. It was a voluntary act of worship bringing atonement for sin, an expression of devotion, commitment and complete surrender to God. It was pleasing to God. From this burnt offering we can learn some things that please God:

1. It pleases God when we offer something of value to Him. Animal sacrifice was a vivid way to express the cost of sin and the worshipper's responsibility. The one sacrificing killed the animal and cut it up for the Priest. An act of the will.

2. God is pleased with a sacrifice that costs something. Psalms 50 shows this. 2 Samuel 24: 18-25 shows how we should be willing to pay the full price.

3. God is pleased
with a sacrifice of following His Son. Matthew 19: 16-30 and Matthew16: 24-26 show what it could cost to follow the teachings of Jesus. The rich young ruler "had it all" but was told to let go of it all and give it to the poor. Following God's Son is not always easy or comfortable. It comes with tests and trials to develop our faith.

4. God is pleased with a sacrificial attitude that puts everything at His disposal. Matt.19: 29. We are to be willing to give up anything God asks.

5. God is pleased by a sacrifice of love to others. Romans 12: 1-8 speaks of presenting our body to God as an act of worship. That's because God works and speaks through people. Galatians 6: 2 says we are to bear one another's burdens. By sharing someone's burden it weakens the effect it has over that person and makes it less threatening. When a weakness is exposed to Light, light will always overpower the darkness.

6. God is pleased by sacrificial living. It shows obedience and gratitude for His grace and mercy. A Christian wife stays with an unsaved husband for years, praying everyday for his salvation instead of throwing in the towel and leaving him. She gives up her own will for self pleasure rather than go out and commit adultery. That's sacrificial love.

7. God is pleased by our genuine praise and He receives it as a sacrifice. Hosea 14:2 says "...take words with you and return to the Lord. Say to Him, "Take away all iniquity and receive us graciously that we may present the fruit of our lips." Hebrews 13: 10-16 speaks of sacrifice back then, but now we have a sacrifice "Through Him then, let us continually offer up a sacrifice of praise to God that is the fruit of the lips that give thanks to His name. And do not neglect doing good and sharing for with such sacrifices, God is pleased." Praise and worship are a sweet smelling savor to Him as the animal sacrifice was then when given willingly, and out of obedience. God loves a cheerful giver. Especially when it goes unnoticed by others.






Tuesday, February 05, 2008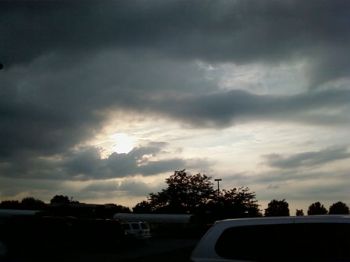 Acts 1: 4 "Gathering them (His disciples) together He commanded them not to leave Jerusalem, but to wait for what the Father had promised, "Which," He said, "You heard of from me, for John baptised you with water but you will be baptised with the Holy Spirit not many days from now."

These were Jesus' last words on earth. God's strategy for winning His world back to Himself was launched. Jesus told them to wait for the promise. God cannot lie. He keeps His word; He keeps His promises. He told them to wait. His promises are worth waiting for because He does fulfill them.

Waiting is actually an aggressive act of obedience; an act of pursuing God, putting Him first. Psalm 62:1,5 "My soul waits in silence for God only. From His is my salvation. My soul, wait in silence for God only. For my hope is from Him." Proverbs 20:22 "Do not say 'I will repay evil.' Wait for the Lord and He will save you." Isaiah 40: 31 "THose that wait upon the Lord will gain new strength. They will mount up with wings like eagles; they will run and not get tired, they will walk and not become weary." What rewards are gained for waiting!

As the disciples and others filled the Upper Room, they anticipated what was promised. If you go to the Upper Room, you'll receive the promise, too. God has made all of us promises: a promise of His Holy Spirit, His presence to be with me always, to save my children, to supply my needs, guide me, heal me, deliver me. You get what you expect.

Some promises are conditional. God said "If you.....then it shall come to pass that I will....." Some are unconditional: God said "I will." Some promises already exist i.e. salvation, but it doesn't become ours until we receive it. It doesn't automatically become ours. You choose. All the blessings and promises are there. Receive them, claim them. And then wait for the promise. This is to test or strengthen our faith. Then He gives us power to be witnesses to all the world what He has done.

In Acts, they didn't pray for faith; they prayed for boldness. Luke started to tell of Jesus' ministry, what He did and taught from His first ministry to His resurrection. Acts is a continuation of His ministry through New Testament believers, a continuation of Jesus' work by the Holy Spirit through all believers. He taught and demonstrated. After His resurrection, He spent 40 days teaching them more.

In essence, when He ascended, he told them "Do these things until I come back. While I'm gone, heal the sick, cast out demons, raise the dead just like I did and I'll be with you always."

The promise was to wait for the Holy Spirit to descend to empower them to do what Jesus intended. Waiting is very hard in our society. It almost seems foreign to us to wait anymore. We don't want to wait at a traffic light, we don't want to wait for the pedestrians to cross the street. We complain if we have to wait in line at the gas station, in line at McDonald's, complain when it's hot, we complain when it's cold. We complain when we have to wait for the bus. Seems like anything that has to do with waiting is something to complain about!! But Jesus said to wait. Waiting implies staying around to see what will happen; expectation, something will happen. Waiting isn't always fun. At first it's not so hard but when it goes longer than what we want, we become impatient. Suppose Jesus' disciples had given up waiting and gone home? "I'm tired of waiting, see ya later." Where would we be today? And how many of us have "given up and gone home" because we grew weary of waiting. God isn't on our time schedule; we should be on His! God can't be forced to move any faster and our little "impatient tantrums" doesn't move Him, either. Sometimes we slow Him down because of our impatience. Patience is the very thing He wants us to learn.

"Wait for the Lord. Be strong and let your heart take courage. Yes, wait for the Lord" (Psalm 27:14) Waiting has many rewards: strength, not getting tired or weary, being close to God, gives you courage, and best of all, it brings the Lord's Holy Spirit. Waiting brings the promise.





Friday, February 01, 2008
James gives a sober warning concerning the responsibility of teachers. This was important for James to discuss because back in Jesus' time just about anyone could teach. Sounds like there were a lot of "wanna be"s back then, too! James stresses the responsibility of the teacher because the gift of teaching was often misused. He tells us that the teacher will receive greater scrutiny from God because the teacher often passes judgment upon his hearers and the primary teaching tool is the tongue, which no one can control sufficiently. Godly wisdom is also necessary in a teacher and they must be meek and able to apply the truth they teach. One should only teach what they have lived and experienced and learned themselves the lesson set forth. Leadership of any kind imposes responsibility.

Metaphors from familiar experiences are used by James to describe and explain a very little thing but one with a lot of power. Although the tongue is a very small part of the body, it is capable of giving life or destroying everything around it. (Proverbs 18: 20, 21)

You know the person—sitting at his or her desk talking to a friend on the phone. Vulgarity abounds. An uncontrolled tongue is likened to a fire raging out of control somewhat like the fires that hamper and plague the Western part of America. The Bible says our tongue is like a ship: the tongue is the rudder that steers the boat wherever the captain wants it to go. It seems to me that our tongue is often influenced by our thoughts and work together to get something accomplished. So your tongue can be both evil and poisonous or filled with love, peace and purpose. The trouble is with us humans is that we don't think before we speak and we often say the wrong thing at the wrong time and then regret it later. Words once spoken can never be taken back. The tongue can be very envious, covetous, self-centered with self-serving ambition. The true source of the unruly evil produced by the tongue is hell.

James tells us that our tongue betrays us. We can bad talk someone in one sentence and bless God in the next. It is man's nature to sin. But with God's help we can begin to do better with our speech. I believe that the fruit of the Spirit of temperance includes the tongue, and we must be willing to allow the Holy Spirit to have control in this area of our life, too. James is saying that we, as Christians, must begin to control ourselves more in the world around us. If we talk the talk but don't walk the walk, how will the unsaved know anything different exists? We are to be the light of the world, but if we hang around people who tell dirty jokes, or cuss up a storm when something goes wrong, what kind of witness is that? Why would the unsaved want God whose children don't behave themselves like He wants them to?

And if we are teachers, how much more should we be aware of what we are saying? No wonder James' warning is so strong. We should begin to speak well of others instead of slandering them, criticizing them, oh! And gossiping behind their backs, too. These are the bitter waters of the tongue. Christians should have no power in their mouth except what the Holy Spirit of God gives them. Ecclesiastes 5; 2 says "Do not be hasty in word or impulsive in thought to bring up a matter in the presence of God. For God is in heaven and you are on the earth; therefore, let your words be few."



First Page
1
2
3
4
5
6
7
8
9
10
11
12
13
14
15
16
17
18
19
20
21
22
23
24
25
26
27
28
29
30
31
32
33
34
35
36
37
38
39
40
41
42
43
44
45
46
47
48
49
50
51
52 53 54 55 56 57 58 59 60 61 62 63 64 65 66 67 68 69 70 71 72 Last Page

Get An Email Alert Each Time IAMPREACHER Posts