| | |
| --- | --- |
| | IAMPREACHER's Recent Blog Entries |


Wednesday, February 27, 2008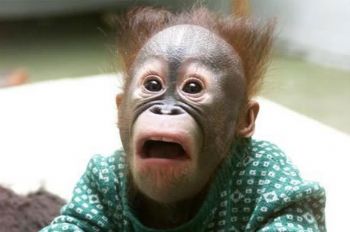 Seventeenth Chapter
A Sunday school teacher was giving her class the assignment for the next week.

"Next Sunday," she said, "we are going to talk about liars, and in preparation for our lesson I want you all to read the Seventeenth Chapter of Mark."

The following week, at the beginning of the class meeting, the teacher said, "Now then, all of you who have prepared for the lesson by reading the Seventeenth Chapter of Mark, please step to the front of the room."

About half the class rose and came forward.

"The rest of you may leave," said the teacher, "these students are the ones I want to talk to. There is no Seventeenth Chapter in the Book of Mark."





Saturday, February 16, 2008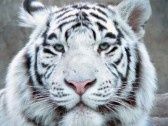 Since I am post surgery from complex spine surgery, I have had to alter my exercise program drastically. I wondered what I was going to be able to do to keep me from getting bored on the Eliptical. I found it! I purchased a pair of Nordic Walking Poles! I went out earlier today to try them. I thought, "O this will be a breeze just walking." Well, it's better than walking. Those poles put your whole body into it and I could feel my butt muscles working and my arms and the upper back working just on flat surface. Then I came to a slight incline in the road. Wow! I never would have believed what a workout it gives you until I tried it! I went for 15 min. the first time out and broke a sweat. But I forgot to wear my heart monitor and pedometor so I have no idea how many calories I burned. I will say, even though they were on sale, it was money well spent. I CAN DO THIS!!





Thursday, February 14, 2008


THIS IS HOW I FEEL!

I'm so upset with myself. I was doing so good today with eating. I didn't overeat or stuff myself or anything like that. Until I got this big idea to take my husband out for dinner since it was Valentine's day. I really blew it. But I've begun to notice that I tend to eat more when he's home than when he's at work. I've been home since November due to surgery and it's been one difficult time. But I am starting to see that my emotional eating starts when my husband ignores me, which is a lot of the time, except when we go out to eat. This is like a double whammy! I've got to get a better grip on this or all my work will go down the tubes.

I get very lonely for his love and affection. He just wants to do things on the computer or watch TV after being on his feet all day. I can understand that to a point, but darn it I have needs inside that are not getting met and have not been met for a long time now and if I say anything, it goes in one ear and out the other and it's frustrating. Anybody got any suggestions? (I've tried the red nightie and got laughed at).





Tuesday, February 12, 2008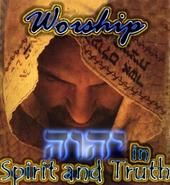 Nehemiah was a cupbearer for the king. This was the job that no one would really want. It required you to drink from the king's cup and taste his food before he ate or drank in case it had been poisened. Would you really want a job like that?

Nehemiah was asked about the Jews in Jerusalem. He was told they were in great distress and reproach. The wall around Jerusalem was broken down and the gates had been burned with fire. Jerusalem was defenseless. Back in those days if you didn't have a wall of protection around your city, it was considered a disgrace. How many of us are in the same condition today. No defenses against enemy attack, broken down, distressed and wide open to the enemy.

When Nehemiah heard this news, he sat down and cried and fasted for many days and prayed a powerful prayer to God. The king saw he was upset about something and asked Nehemaih what was wrong. When Nehemiah told the king, the king told him to go take care of the problem.
Nehemiah asked the king for help so the king sent letters to the people who had supplies.

Then Nehemiah went to Jerusalem in the middle of the night so no one would know about it. He took a survey of all the wall, all the damage that had been done and decided it was an impossible mission God had sent him on. When he finally saw the Jewish people, he found them run down, tired, and distressed. They had started to repair the wall but it just wasn't going all that well and they kinda gave up. BUT Nehemiah said "Come, let us build the wall of Jerusalem so we won't be a reproah anymore."

Now don't you know when you start doing something for God, you will get opposition. Sanballat and Tobiah got wind of this project and they went and tried to stop everyone. They laughed at them, ridiculed them, despised them and asked them waht they thought they were doing. Not a very good situation. Sanballat and Tobiah plotted against Nehemiah. They conspried against him along with all the enemies of Jerusalem. They wanted to have a meeting with Nehemiah. Four times they sent letters to him requesting a meeting, and they even went so far as to hire someone to say they were going to kill him.

THE ENEMY WILL ALWAYS TRY TO MAKE YOU AFRAID! Nehemiah did not compromise God's plan. He didn't let fear stop him. He kept encouraging the people and even when they were attacked, they protected each other while they worked until the wall was finished.
It was completed in only 52 days! That's fortitude. That's faithfulness. That's standing strong in the midst of trouble.

How easy it is to give in when temptation comes to us so strong as to even threaten our very life, using the most powerful weapons: fear and discouragement. Nehemiah saw the problem and took on the responsibility of making repairs to the wall.

Lots of us have suffered damage. Take a look at yourself and see what needs to be repaired. Go to God and tell Him and He'll send the help you need to repair the damage. It is possible; all things are possible to them that believe and all things are possible with God. Without God, Nehemiah would have probably laughed, too, along with Sanballet and Tobiah, but he didn't. He believed God. And he did what God put on his heart to do, in spite of all the opposition, he was focused and determined to get the job done.




Tuesday, February 12, 2008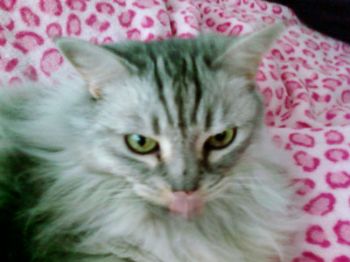 A Lesson on Computers

Jesus and Satan were having an ongoing argument about who was better on the
computer. They had been going at it for days, and frankly God was tired of
hearing all the bickering.

Finally fed up, God said, "THAT'S IT ! I have had enough. I am
going to set up a test that will run for two hours, and from those results,
I will judge who does the better job."

So Satan and Jesus sat down at the keyboards and typed away.

They moused.

They faxed.

They e-mailed.

They e-mailed with attachments.

They downloaded.

They did spreadsheets!

They wrote reports.

They created labels and cards.

They created charts and graphs.

They did some genealogy reports

They did every job known to man.

Jesus worked with heavenly efficiency, and Satan was faster than hell.

Then, ten minutes before their time was up, lightning suddenly flashed
across the sky, thunder rolled, rain poured, and, of course, the power went
off.

Satan stared at his blank screen and screamed every curse word known in
the underworld.

Jesus just sighed.

Finally the electricity came back on, and each of them restarted their
computers.

Satan started searching frantically, screaming: "It's gone! It's
all GONE! "I lost everything when the power went out!"

Meanwhile, Jesus quietly started printing out all of his files
from the past two hours of work.

Satan observed this and became irate. "Wait!" he screamed.
"That's not fair! He cheated! How come he has all his work and I don't
have any?"

God just shrugged and said,

JESUS SAVES



First Page
1
2
3
4
5
6
7
8
9
10
11
12
13
14
15
16
17
18
19
20
21
22
23
24
25
26
27
28
29
30
31
32
33
34
35
36
37
38
39
40
41
42
43
44
45
46
47
48 49 50 51 52 53 54 55 56 57 58 59 60 61 62 63 64 65 66 67 68 Last Page

Get An Email Alert Each Time IAMPREACHER Posts