Tuesday, February 05, 2008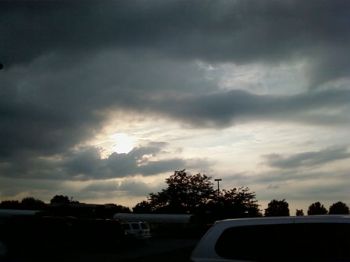 Acts 1: 4 "Gathering them (His disciples) together He commanded them not to leave Jerusalem, but to wait for what the Father had promised, "Which," He said, "You heard of from me, for John baptised you with water but you will be baptised with the Holy Spirit not many days from now."

These were Jesus' last words on earth. God's strategy for winning His world back to Himself was launched. Jesus told them to wait for the promise. God cannot lie. He keeps His word; He keeps His promises. He told them to wait. His promises are worth waiting for because He does fulfill them.

Waiting is actually an aggressive act of obedience; an act of pursuing God, putting Him first. Psalm 62:1,5 "My soul waits in silence for God only. From His is my salvation. My soul, wait in silence for God only. For my hope is from Him." Proverbs 20:22 "Do not say 'I will repay evil.' Wait for the Lord and He will save you." Isaiah 40: 31 "THose that wait upon the Lord will gain new strength. They will mount up with wings like eagles; they will run and not get tired, they will walk and not become weary." What rewards are gained for waiting!

As the disciples and others filled the Upper Room, they anticipated what was promised. If you go to the Upper Room, you'll receive the promise, too. God has made all of us promises: a promise of His Holy Spirit, His presence to be with me always, to save my children, to supply my needs, guide me, heal me, deliver me. You get what you expect.

Some promises are conditional. God said "If you.....then it shall come to pass that I will....." Some are unconditional: God said "I will." Some promises already exist i.e. salvation, but it doesn't become ours until we receive it. It doesn't automatically become ours. You choose. All the blessings and promises are there. Receive them, claim them. And then wait for the promise. This is to test or strengthen our faith. Then He gives us power to be witnesses to all the world what He has done.

In Acts, they didn't pray for faith; they prayed for boldness. Luke started to tell of Jesus' ministry, what He did and taught from His first ministry to His resurrection. Acts is a continuation of His ministry through New Testament believers, a continuation of Jesus' work by the Holy Spirit through all believers. He taught and demonstrated. After His resurrection, He spent 40 days teaching them more.

In essence, when He ascended, he told them "Do these things until I come back. While I'm gone, heal the sick, cast out demons, raise the dead just like I did and I'll be with you always."

The promise was to wait for the Holy Spirit to descend to empower them to do what Jesus intended. Waiting is very hard in our society. It almost seems foreign to us to wait anymore. We don't want to wait at a traffic light, we don't want to wait for the pedestrians to cross the street. We complain if we have to wait in line at the gas station, in line at McDonald's, complain when it's hot, we complain when it's cold. We complain when we have to wait for the bus. Seems like anything that has to do with waiting is something to complain about!! But Jesus said to wait. Waiting implies staying around to see what will happen; expectation, something will happen. Waiting isn't always fun. At first it's not so hard but when it goes longer than what we want, we become impatient. Suppose Jesus' disciples had given up waiting and gone home? "I'm tired of waiting, see ya later." Where would we be today? And how many of us have "given up and gone home" because we grew weary of waiting. God isn't on our time schedule; we should be on His! God can't be forced to move any faster and our little "impatient tantrums" doesn't move Him, either. Sometimes we slow Him down because of our impatience. Patience is the very thing He wants us to learn.

"Wait for the Lord. Be strong and let your heart take courage. Yes, wait for the Lord" (Psalm 27:14) Waiting has many rewards: strength, not getting tired or weary, being close to God, gives you courage, and best of all, it brings the Lord's Holy Spirit. Waiting brings the promise.