| | |
| --- | --- |
| | IAMPREACHER's Recent Blog Entries |


Sunday, December 23, 2007


I remember that night so well...as if it were yesterday.

The night was especially dark that night--not many stars. All of a sudden this light, brighter than any I'd ever seen even in the middle of the day when the sun is at it's brightest--brighter than that even. Scarred me simple, I tell you. Me and the other fellas with me, we all fell to the ground 'cause we didn't know what was happenin' and we didn't know what else to do. There we were in the middle of nowhere with no where to run and this light, almost blinding us came out of nowhere. It was a terrible sight.

Then after what seemed a long, long time, we stood up and looked around to try to see where all that light was coming from. As if that weren't enough, all of a sudden an angel of the Lord was standing right there in front of us. We were scarred silly I tell you! Why shepherds are the lowest people on earth and here's an angel from heaven right in front of us. I mean we thought something heavy was goin' on, like what in the world did we do that God sent an angel to us? We just couldn't figure it out.

And then the angel told us not to be afraid. Ain't that funny? Here we were scarred silly and he said don't be afraid! We finally calmed down enough to listen to what he had to say.

He told us he was sent to tell us some Good News! He said a Savior had been born that night. He told us we could go and find Him in Bethlehem and that He was there in a stable, wrapped in swaddling clothes and lying in a manger.

That seemed a little odd to us...a baby being put in a manger, but God had an idea behind the whole thing. Ya see, a manger is something they use to fee animals in. Jesus feeds our souls with His bread of life. And Him being born in a stable was not accident, no sirree! Back then, lambs were used as sacrificial animals in the temple. These special lambs were raised in Bethlehem just for that purpose. Their purpose was to be born in Bethlehem to be sacrificed. Jesus was the same way. He was born in a stable where sheep were kept and since He is the Lamb of God Who takes away the sin of the world, what better place on earth to be born, Isn't that amazing?

And then after the angel told us where to find Jesus, the whole sky was full of angels. I'm tell' you, it was a sight to see. Words just don't cover it like it looked. All them angels started singing, " Glory to God, Glory to God, Glory to God in the highest. Peace on earth good will to men." The night was just filled with praise to an awesome God who made the world and came as a baby, grew to be a man, take on the sin of the world and die for use on a cross and then be raised from the dead.

Anyway, we were all overwhelmed with joy and we decided to do what the angel said and go to Bethlehem to find Jesus. We hurried and gathered the sheep together and off we went.

When we got to Bethlehem, it was just like the angel said. Hey, we even got to meet His mom, Mary, and Joseph and we were the first ones to see Jesus, the Savior of the world. I'll never forget that sight. I've thought about that night many, many times and am still amazed. I realize, too, that God was showing His compassion by sending His Son for us. He sent an angel to us to tell us about Jesus and we--everywhere we went after that night, we told the Good News.

God's compassion is from His heart of love. He cared enough to do something about our need for a Savior. He understands every need we have. Because God has compassion for us, He wants us to have compassion for others and when we show compassion for others, it changes their lives. God understood what you needed, so He sent a Savior for you and me. That's good news. In fact, it's the best news anyone could ever hear. I needed a Savior and God sent Jesus. You need a Savior, too. And God sent Jesus for you.

Did you ever think about what kind of things we need to be saved from? How about hurt? Jealousy, wrong friends, anger when it's expressed for the wrong reason, bitterness, worldly views--we could make this list as long as time--but it's sin everyone of us to sin because we were born in sin.

Jesus was born in a stable; not in some fancy, expensive place. There wasn't any room in the Inn for Him. We, too, can be so busy with life that we have no room for Jesus in our lives. People can fill their lives with things, or worry about their image or popularity or position. Some people only make a little room for Jesus on Sunday morning. We can be so filled with ourselves that we have no room in Jesus.

Well, I got to get back to my flock, but itís been real good telliní you my story. Be sure to remember what Christmas is really about this year, okay?





Friday, December 07, 2007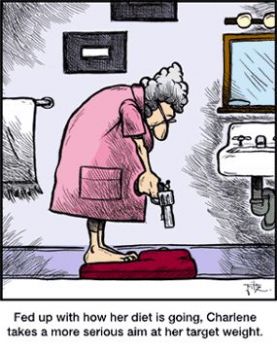 I just saw this photo and couldn't resist showing it. Before you shoot, CALL IT A LIAR!!




Friday, December 07, 2007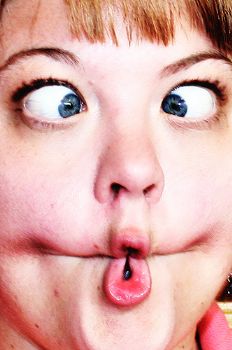 I must admit, I've had some pretty bad days in my life, good ones, too, but today I think is the worst. The weather doesn't help my joints and I've been in pain for a month now since my surgery. It gets to you sometimes. No one is home but me all day and here I sit, trying to occupy or entertain myself until my hubby comes home and we go out to eat.

My back hurts. That's because I now have screws and plates holding me together! and straight. I think that's why I hurt: I'm not used to being straight. My spine was twisted and degenerating and now it's where it should've been but wasn't. A really weird feeling. When I look at the picture the doctor gave me, I am amazed at the "before" and "after".

I guess I'm feeling a little sorry for myself, too, because my left leg is still giving me problems and I have trouble standing when I first go to get up. It's been a month. That's long enough isn't it? Why won't it just stop hurting and let me get on with my life, back to work, back to things I couldn't do before, back to living!

As Charlie Brown once said, "Good grief!"





Thursday, December 06, 2007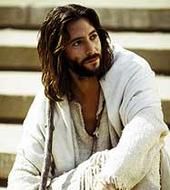 Nehemiah in a Nutshell

Nehemiah was a cupbearer for the king. This was the job that no one would really want. It required you to drink from the king's cup and taste his food before he ate or drank in case it had been poisoned. Would you really want a job like that?

Nehemiah was asked about the Jews in Jerusalem. He was told they were in great distress and reproach. The wall around Jerusalem was broken down and the gates had been burned with fire. Jerusalem was defenseless. Back in those days if you didn't have a wall of protection around your city, it was considered a disgrace. How many of us are in the same condition today. No defenses against enemy attack, broken down, distressed and wide open to the enemy.

When Nehemiah heard this news, he sat down and cried and fasted for many days and prayed a powerful prayer to God. The king saw he was upset about something and asked Nehemiah what was wrong. When Nehemiah told the king, the king told him to go take care of the problem.
Nehemiah asked the king for help so the king sent letters to the people who had supplies.

Then Nehemiah went to Jerusalem in the middle of the night so no one would know about it. He took a survey of all the wall, all the damage that had been done and decided it was an impossible mission God had sent him on. When he finally saw the Jewish people, he found them run down, tired, and distressed. They had started to repair the wall but it just wasn't going all that well and they kinda gave up. BUT Nehemiah said "Come, let us build the wall of Jerusalem so we won't be a reproach anymore."

Now don't you know when you start doing something for God, you will get opposition. Sanballat and Tobiah got wind of this project and they went and tried to stop everyone. They laughed at them, ridiculed them, despised them and asked them what they thought they were doing. Not a very good situation. Sanballat and Tobiah plotted against Nehemiah. They conspired against him along with all the enemies of Jerusalem. They wanted to have a meeting with Nehemiah. Four times they sent letters to him requesting a meeting, and they even went so far as to hire someone to say they were going to kill him.

THE ENEMY WILL ALWAYS TRY TO MAKE YOU AFRAID! Nehemiah did not compromise God's plan. He didn't let fear stop him. He kept encouraging the people and even when they were attacked, they protected each other while they worked until the wall was finished.
It was completed in only 52 days! That's fortitude. That's faithfulness. That's standing strong in the midst of trouble.

How easy it is to give in when temptation comes to us so strong as to even threaten our very life, using the most powerful weapons: fear and discouragement. Nehemiah saw the problem and took on the responsibility of making repairs to the wall.

Lots of us have suffered damage. Take a look at yourself and see what needs to be repaired. Go to God and tell Him and He'll send the help you need to repair the damage. It is possible; all things are possible to them that believe and all things are possible with God. Without God, Nehemiah would have probably laughed, too, along with Sanballet and Tobiah, but he didn't. He believed God. And he did what God put on his heart to do, in spite of all the opposition, he was focused and determined to get the job done.

Do you have damage that needs repaired? Do you have a hurt that just won't let you rest? Do you have a habit you just can't seem to break? It may sound "corny" to some, but tell God. Yes, God already knows, but how many of us really KNOW He waits for us to come to Him to ask for help. Is your pride so strong that it keeps you away from the very One who IS able to do exceeding abundantly above all that we could even ask or think to ask? Pride will keep you from your Maker and pride will keep you from success. God resists the proud but gives grace to the humble.

Many are the afflictions of the righteous, but the Lord delivers him out of them ALL.





Saturday, December 01, 2007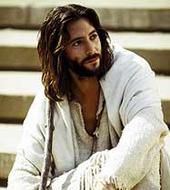 March 26, 1995 is a very special day for me. It's the day Jesus set me free from smoking. Twenty years earlier when I invited Him into my heart, I asked Him to bring me to a place where I could quit for good. I didn't know I could've asked Him right then and there to do it and I believe He would have, but I just didn't know to ask at the time.

Around January of 1995, I was sitting in the garage smoking a cigarette. We'd bought a new house, and I didn't want the stench of smoke in the house so I forced myself to the garage only--even in the winter. I was trying to quit for many years; gum, patches, ear clips, cold turkey. I tried the gum and patches and clips twice each and nothing man made could break this aweful habit. So I sat there smoking telling God that I knew I wanted to quit, should quit, that I knew in time it would catch up to me if I didn't. I was already getting winded going up a flight a steps. And every winter was plagued by bronchitis, sore throats, and colds.

For 3 months ---not every day--but frequently I would sit there smoking telling God all the reasons why I should quit. My last "prayer" as such was "God, I know I should quit, but if I could just get down to 1/2 a pack a day, I'd consider that success, but you see, there's something inside of me that doesn't want to let go and if you want that, you can have it." I finished the cigarette and went back into the house, not really expecting anything to happen. The Thursday before the 25th of March I went to a meeting at the church I was attending and asked fo r prayer to stop smoking. But I didn't want to gain any weight. That was my excuse. I left the meeting and went to Wawa to buy cigarettes. I usually bought 4 packs at a time because they usually had a "deal." When I walked into the place, I heard a "voice" say "Just buy two packs." I didn't think anything of this as at the time I was hearing voices. I had been involved in the occult and was reading Tarot cards and that's when I opened a door to the supernatural influences. They took hold of me and I sensed something wrong but didn't know what to call it at the time.

so I bought 2 packs, thinking I can just go back for more when they were gone! Well, Sunday, March 26th came and I still had 3 left. This was very unusal. I should have been out by Saturday morning at the latest. Anyway, I got in the car, lit the last one and went to church. I was smoking those extra long ones at the time and was amazed that I only got 3 puffs out of that cigarette. I can't explain it any other way. I kinda chuckled and said "God are you doing something?"

Well, I went into church that morning and was in for a big surprise. The preacher stood on the pulpit in a pecular stance and said, "This is the way, walk in it." I don't know what he was preaching on--that's all I heard. He gave an altar call for prayer and I went down. When he laid his hands on me, thepower of God hit me and I "fell" on the floor. My head was under the first row of seats. God! I must've looked like a site. Laying there groaning something unnatural coming out of me. I don't know how long that went on, but when I got up, I knew God had done something I couldn't have done for myself. I knew I didn't want to smoke anymore. But then I thought what was I going to do when that craving for nicotine came on me? I heard that same sweet voice say ,"Just tell it NO" "JUst tell it no?" I asked. Well, ok but if it doesn't work, I'll have to go to Wawa. "Just tell it "No"'

About an hour went by and then came the craving. I paniced inside. I didn't want to smoke but it was pressuring me. "Just tell it no" came back to me. so I said "No" outloud. It stopped! This went on all day long. I had off from work that Sunday evening so I decided to go to church to see what the evening service was like. That preacher stood in the same spot in the same stance and said "This is the way, walk in it, and don't turn around." I remembered him saying that in the morning service. Well, WEdnesday I was supposed to work but had off again for some reason, so I thought I'd see what the Wednesday evening service was like. That preacher stood in the same place, the same stance and this time he shook when he said, "This is the way, walk in it and don't turn around or you'll die." I can't describe what I experienced just in that instance, but I knew God was talking to me and was telling me for the third time!

The next day, I went out to my kitchen and took two Bibles out and sat down and said, "Ok , God, you want to bring me out, bring me all the way out because I've wasted too much of my life living it this way. I'm still amazed by the next 11 days. I can't completely describe a divine encounter but I was having a radical visitation from my Creator and I learned first hand how much He cared about me quitting this habit and the other stuff I was involved in.

At the time, I was depressed and suicidal. I was laying face down on the living room floor praying one morning and I sensed that Jesus was standing over me saying, "I'm giving you a choice--life or death--what do you want?" I started crying. All the years of dysfunction and pain were being pulled away from me and I couldn't decide. Death has a strong grip on people and doesn't want to let go. But I shouted through the tears, "Ok, I'll live." When I said that, I "saw" something black leave me. I knew I was free.

I gave my life to the Lord back in 1971, but never lived for Him. Since March 26, 1995, I gave Him everything about me and He took the burden of life off of my shoulders, gave me a clean slate so to speak and I haven't even wanted a cigarette from that day. Once in a while if it tries to tempt me, I snicker and tell it "You've got to be kidding."

One day in particular was amazing to me even now. the craving got so strong and tormented me and I know you'll think it crazy to say this, but this is how it happened. Nicotine addiction is a spirit of addiction. Spiirits have voices. I heard it say to me, "Give me that nicotine, or I'm going to kill you." I was really afraid and I mean I had never been so afraid in all my life. But I remember saying "NO! NO! NO!" That's when it broke. Something left me and I owe it all to my wonderful Lord and Savior, Jesus. He did what I couldn't do for myself.

God is still very real, very alive and very concerned for each of us. Even down to bad habits that we can't break ourselves free from. Sending Jesus was no joke or accident. It was for the purpose of setting prisoners free, opening eyes that can't see, healing the lameness of our walk through this life. Changing us to what we were supposed to be before sin got a hold on us. That's what Jesus does--and He does all things well.

Lord I pray that whoever reads this finds hope in you to reach into their being and give them what they are looking for and that they won't be afraid to reach out to you for the anwers they need or are looking for. Show them the way, too, and let them walk in it with You. I pray in Jesus' name. Amen.


First Page
1
2
3
4
5
6
7
8
9
10
11
12
13
14
15
16
17
18
19
20
21
22
23
24
25
26
27
28
29
30
31
32
33
34
35
36
37
38
39
40
41
42
43
44
45
46
47
48
49
50
51
52
53
54
55 56 57 58 59 60 61 62 63 64 65 66 67 68 69 70 71 72 Last Page

Get An Email Alert Each Time IAMPREACHER Posts