| | |
| --- | --- |
| | IAMPREACHER's Recent Blog Entries |


Monday, October 15, 2007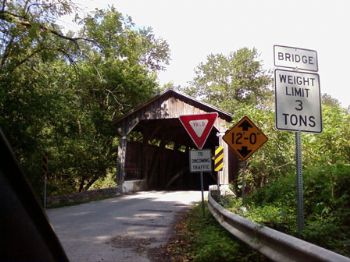 This is an old covered bridge in Chester County, Pennsylvania, where I grew up. You have to make sure no one is coming from the other side before you cross it because it's only wide enough for one care. It also represents an entrance and something that closes a gap so you can cross over a chasm or a body of water. Just like this bridge, God built a bridge for us to cross over to Him; that of His Son, Jesus Christ.

I know this may seem backwards, but in the end, it will be the one at the bottom of the list and so will be in sequence as in the Bible. I am starting a series on the 10 Commandments and you are welcome to comment as long as the comment is not to argue or be disrespectful to God or what I believe. I've been on some blogs where they just tear you to pieces and those who comment that way will be deleted. You don't have to agree with anything I write here, but those who don't agree can comment, too, just don't be hateful. Remember, God is God to all.

Commandment #10
Exodus 20: 17: "You shall not covet your neighbor's house, you shall not covet your neighbor's wife, nor his male servant, nor his female servant, nor his ox, nor his donkey, nor anything that is your neighbor's."

To covet = to desire, crave or have an intense desire for, to set the heart upon, to long for rightly or otherwise, desire, lust after, to wish for.

How many times have you said or heard others say things like "I wish I had a house like theirs" or I wish I had a family like that or all the other things in this life that others have. In a nutshell, this commandment says don't want what isn't yours. Be content with what you have. We've probably all seen the commerical where a family has a house full of stuff. They get rid of it and then you hear them cry, "We need more stuff!" No doubt if the ad ran true to life, you'd see the family looking over the fence at what their neighbor had and right away they would be wanting what the neighbor has. This IS true to life, unfortunately. Plastic makes it all happen for so many. Keeping up with the Jones'' is how they used to define the concept of coveting. It is wanting things that aren't yours to become "mine."

Romans 7: 7 says, "What shall we say then? Is the Law sin? May it never be! On the contrary, I would not have come to know sin except through the Law; for I would not have known about coveting if the Law had not said, "You shall not covet." God knew all along that man would fall. But He supplied us with everything we need for life and godlines. He knew we would want things. Proverbs 27: 20 says "Sheol and Abaddon (hell) are never satisified; Nor are the eyes of man ever satisified."

"With his mouth the godless man destroys his neighbor..." "He dispises his neighbor sins." We break this commandment everytime we hate our neighbor. How, you may ask? If that neighbor has something we feel we need or must have, we resent him secretly in our heart. When we can't have what he has and i f we covet, it can lead to hatred of that other person. Jesus considered our neighbor to be not just the people next door, but all mankind. He used neighbor as someone to compare ourselves to when saying, "You shall love your neighbor as yourself."

These 10 Commandments are exactly what you and I cannot keep. It reveals the nature of sin and its demand for perfection. We couldn't keep the Law then, and we can't keep it now. Jesus fulfilled the Law for us. He took the penalty of it for us, nailing it to the Cross. (Col.2: 14)

So when you see your neighbor with something nicer than what you have, be glad for him or her. And if you feel yourself wishing you had it, too, ask yourself this question: Do I really need that or do I just wish I had it? There is a big difference between needing something and just wanting it because someone else has it. So don't covet.






Friday, October 12, 2007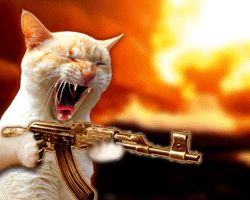 I'm keeping to my "diet"-- shouldn't call it diet anymore--it is a lifestyle change for sure! I've gone way over the amount of calories they tell me to burn, I'm well within the limits of the calories, sometimes lower, and yet I am not losing as much as I feel I should be losing. I am toned much more than ever, though, so I guess I can't/shouldn't complain. I just wish the scale would start to work like I want it to!! I just don't understand it. Does anyone else have this problem?





Monday, October 08, 2007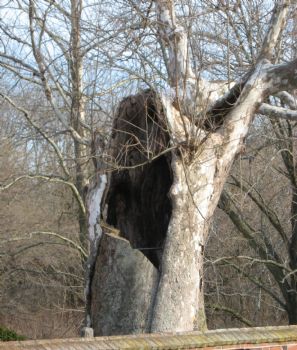 It's amazing how, even when you don't feel like exercising, if you just go and start the darn program by just going through the motions, after a few minutes, your body gets going and you start getting energy you didn't know you had and before you know it, 50 minutes has gone by and you can pat yourself on the back because you did something you didn't really want to do but did it because you knew you should.

Life is a series of "I don't want to"s but it takes a little forethought before you say you aren't going to do something you know needs to be done. Like exercise, doing homework/studying, paying bills, even praying and reading the Bible.

Yes, even sometimes when things are going right and the "world is ours" kind of day comes along it's easy to just let God slide by to the sidelines and tell yourself, "Well, He understands." Yes, He does. But that is not an excuse. If you were suppose to pick up your best friend to go shopping, you'd be right there...and maybe even early, right? Well, I feel that God is our best friend; afterall, He laid down His life for us all and there is no greater love of a friend then when a friend dies in your place.

Some people feel inferior and afraid to go to God because they fear...what? rejection? Never. Jesus said He would never push us away. because He's God and He's gonna get you? No, He wants you more than you know.

I never knew I could know God in a personal way, but when I learned that I could actually know the God Who put everything together, I had to find a way to know Him. And I searched for Him with my whole heart and I did find Him. What a difference from what I thought God was like and the way He really is!! We grow up thinking God is like our parents and if we had lousy parents, we aren't going to know much better about God unless we look for Him and find Him. He told us to search for Him and if we search for Him with all our heart, He guarantees we will find Him. You can talk to God just as if He was in the same room because He is in the room!

He said "Come to me all of you who are weary and overburdened and I will give you rest." He does what He said.





Tuesday, October 02, 2007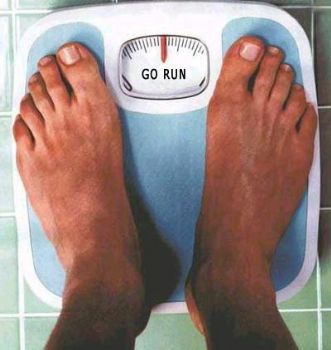 I made a short-term goal to lose 10 lbs. before December 6, the day of my surgery. If I can lose more, great. I have to have my lower back fused b/c I have degenerative disc disease and the lower 3 discs are in pretty bad shape. They wouldn't get any better but only worse in years to come so I'm having it done now while they can still do something. I have all the confidence in my surgeon, he has a very good reputation and is well respected at the hospital. I hope then I can run. I'd like to be able to run around the block. Actually, I'd settle for walking around the block without pain and without having to stop till it stops hurting. I've had this since 1990 and it's time to get it fixed.





Monday, October 01, 2007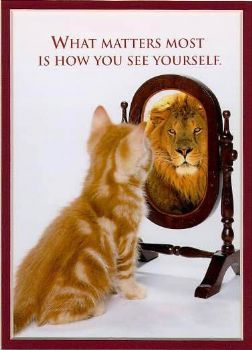 I just have to say this, knowing it will help someone besides me. I am very angry inside. I realized this when my mother called me Friday evening. I have two sisters who are older than me. The middle one has always been the favored one. My mom and dad both have known that I never liked my middle sister. Now I know why. I never really understood it completely and why I never wanted to be even friends with her. She just had back surgery last week and that's all I heard about when mom called. Carol this and Carol that and Carol, Carol, Carol. when I got off the phone I felt like killing something or doing something really mean. I realized this and just looked at it. For the first time, I had the revealation that I was angry and jealous of Carol. She always got the attention, she always got to ride in the front seat of the car because she was "sick". She always got her own way and if she didn't, she's get so mad and have a tamtrum. One time, she sat and banged her head against the wall so hard that she actually put a hole in it! Another time she wrecked her room because something didn't go her way. Then it was this, then that, then something else. (Can anyone relate?) Anyway, years have passed but just in that glimpse I saw a whole childhood of anger stuffed away inside of me. Notice I said stuffed. Saturday I was in a mood like I have never seen before. I started telling my husband and it just spewed out of me and I was crying and trying to talk at the same time and the poor guy was trying to drive the car! He didn't know what to say. (Do they ever!) After that I felt strange like a change had come over me and I felt "better". I haven't had that gnawing "hunger" today like most days. when food seems to be all there is to "do."
I said before that I'm reading a book called "Shrink Yourself". This is how I came to the realization of my sister and my anger. I was actually afraid I was losing my mind on Saturday. And maybe I did for a short time!
Anyway, there is a connection between anger and food. It's also linked to loneliness. I was a very lonely child. Didn't have any friends because we weren't allowed to even go around the neighborhood to play with other kids. It was just a terrible time and those feelings had been stuffed in me all these years. Letting it out took some of the pressure to eat away. I've noticed a difference today. I was more motivated to exercise and even though that made me feel tired, it's a good tired.
Loneliness and emptiness go hand in hand. When you are lonely, you feel empty and this translates to hunger. what you decide to do with it is what will make or break you.
I hope I'm making sense to someone. I was empty of parental love and affection. I wasn't validated or fulfilled as a child. We tend to seek what we need usually in all the wrong places. A "safer" way of dealing with this is with food. Some will drink or smoke or do drugs and some will choose food. It's the same addictive way of blocking out the unpleasant feelings that get stuffed or clogged. I was taught to NOT feel anything and Saturday it just all came rushing at me and overwhelmed me, but I stood through the "storm" and I'm still standing, stronger than before. Some might call this a "nervous breakdown". I call it a growth spurt!!!




First Page
1
2
3
4
5
6
7
8
9
10
11
12
13
14
15
16
17
18
19
20
21
22
23
24
25
26
27
28
29
30
31
32
33
34
35
36
37
38
39
40
41
42
43
44
45
46
47
48
49
50
51
52
53
54
55
56
57
58
59
60 61 62 63 64 65 66 67 68 69 70 71 72 Last Page

Get An Email Alert Each Time IAMPREACHER Posts