| | |
| --- | --- |
| | IAMPREACHER's Recent Blog Entries |


Wednesday, September 19, 2007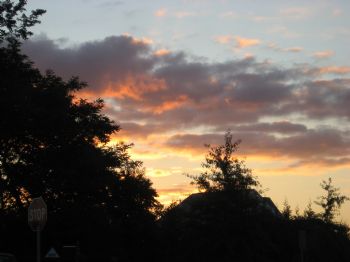 This is a picture of the sunrise on the way to work yesterday.
Today may have been the day the Lord made, but in a way I'm glad it's over! I had a discogram and cat scan done on my lower back today and it was, by far, the most painful test I've ever had...even worse than a mamogram!!
I had the same study done a year ago, but since my level of pain had increased I went and had another done, ordered by the surgeon of choice if I should need any intervention. After today, I probably will need something done. It was the most painful thing I ever had done. three shots of something in the valium family and fentyal which wore off too soon, 4 pain pills later and still no relief. Ice didn't help either. I am now up from trying to sleep and hope when I go back to bed I'll have better luck. I had a back injury in 1990 and this has been increasing eversince. I am just sick and tired of hurting everyday., not being able to do things like walking around the block even once, housecleaning without having to lie on the floor with each little movement to make it stop hurting. Just sweeping the kitchen floor does this. IT got so bad I hired someone to clean my house. If I have to have surgery, I'll still keep the housekeepper...I never liked doing it anyway!




Tuesday, September 18, 2007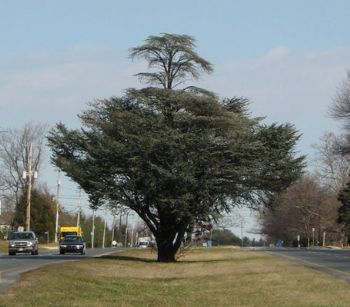 The Loneliness of Sin


Genesis 4: 3-15

Cain and Abel were the first brothers. Both went to the altar to offer a sacrifice to the Lord. God accepted Abelís offering, a firstling of his flock. The Bible says God respected Abel and his offering. But Cain did what he shouldn't have done; mainly, he offered something from the ground. God didn'tít accept the offering or respect Cain. Have you ever wondered why? I believe it was because in just a few short chapters prior to this encounter, God had cursed the ground. Able recognized the significance of giving the first and best. Cain became very angry. Notice that even after the Fall, God still talked with man. He asked Cain why he was so upset. Now, thatís a caring God if you ask me!
God told Cain that sin was waiting at the door and was desiring to take over in him. Wow! God was trying to teach Cain a lesson but he wasn'tít listening. He wanted to be resentful and angry to the point that it led to murder.

Verse 7 shows us that sin will pursue us and run us down if we allow it. We are to conquer the sin in our lives by mastering it. That tells me that sin will keep coming at me until I either give in to it or overcome it.

I often wondered why God asked Cain where his brother, Abel was. Doesnít God know everything? It reveals that Cain felt no remorse, no guilt for heíd done by killing Abel. By telling God his punishment was more than he could bear, he shows he wasnít really convicted about his sin, but only concerned about the consequences of getting caught. It would have told a different story if he had said, ďMy sin is greater than I can bear.Ē

This passage shows that God still talked with man even after they had fallen in the Garden. Cain had no sense of guilt because the Law had not yet been given. He had no fear of God. (Romans 5: 12, 13) God still desired to commune with man. It wasnít until after the Law was given that sin became evident. God talked with man up until Exodus 20: 18-21 and it was not Godís choice. God NEVER left man. Man chose to leave God.

As a result, Cain was destined to be a vagrant and a wanderer. A vagrant is defined as one who wanders from place to place without a permanent home or livelihood; a person who constitutes a public nuisance. No root, no plans, no future. A fugitive looking for some destination, some quiet haven, a place of safety and satisfaction.

Gen 5: 16 As a result of his conversation with Godóand notice, God was trying to help Cain with his anger and sadness, but Cain walked away. He left Godís presence. The loneliest people do not know Godís presence. Those who choose to walk away from Godís help are truly lonely. Separated from God with no hope of their own.

Here are some reasons for Cainís actions:
1. Unbelief.
God had taught Adam and Eve the meaning of a blood sacrifice. They taught it to their children. Cain and Abel both knew the truth. Cain chose to not believe and offer whatever he wanted to offer instead of what God required.
2. Hatred
Cain closed the door of communication and killed Abel out of his hatred. He chose not to master his anger and by killing his brother, he let sin master him.
It can be so easy to be like Cain.

The Stages of Sin

1. Anger. Cain became angry at the rejection of his sacrifice. This led him to start thinking. His countenance fell. He probably felt sorry for himself, too, which fed his anger. Not mastering his anger, he let it lead to murderous proportions and it overcame him. Sin crouched at the door and Cain let it in. Sin will usually crouch or try to hide until you are taken by it.
2. He lied to God
Cain went to talk to his brother, but his true intent was different. Not only did he have unbelief and hatred, but when God asked him ďwhereís your brother?Ē Cain was dishonest and said he didnít know, he wasnít his babysitter. Like satan, Cain was a liar and a murderer.
3. He despaired and was lonely. He reacted to feelings. He closed the door on the
Life God wanted for him. Genesis 4: 13óI believe the anger and the rejection he felt caused Cain to leave the sin unconfessed. Surely he knew Godís grace. Why didnít he trust God to forgive him? Instead, he blamed God, accusing Him of giving him a sentence greater than the sin.
4. Cain proclaimed his destiny: ďI am a wanderer and a fugitive.Ē Cain became a
farmer. Now he built a city to be rid of loneliness. He introduced manufacturing of tools and weapons of bronze and iron. He introduced human culture and civilization based on human effort. His civilization had broken-down standards. In verses 18 and 19 Cainís descendant Lamech had two wives. Godís standard is one.
Sin starts with a thought and turns into an action if the thought is entertained.

He settled in a place called Nod, which means wandering. The generational curse of murder began with Cain. In verse 23 Lamech killed two people. Cain built a city, a civilization and a culture without God. He had things and activities but no salvation. Cain was ultimately lonely looking for satisfaction. Sin was at the root of his loneliness. Not all loneliness is from sin. Thatís why examining yourself is so important.

Cain built a civilizationópeople had opportunity and culture, science, even a certain amount of technology, but Cain was still a fugitive and a wanderer because he was unrepentant and without God. Life without God is no life at all here or in eternity. John 10:10 ďThe thief comes only to steal and kill and destroy; I came that they may have life and have it more abundantly.Ē

Job also faces loneliness, but this was a different kind of loneliness. Job 19: 13-15 God will sometimes isolate you to get you to call out to Him. He will remove every distraction in order to become your best friend and itís only thought this separation that people will see change.

Loneliness is a malnourished soul that results from living on substitutes.







Friday, September 14, 2007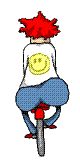 One of the challenges this week is to list 3 goals.
1. I am planning on reading "Shrink Yourself" from cover to cover. This book is excellent although it is tough reading the truth about emotional eating.

2. I plan to keep with my exercising. I see it does work. Having the Exercise TV channel really helps. I do one program and then look for another and before I know it, 45 min has gone by. I will stay with what works.

3. I have revised my eating slightly and will continue to examin my eating plan and possibly do the SP meal plan and see how that goes.




Thursday, September 13, 2007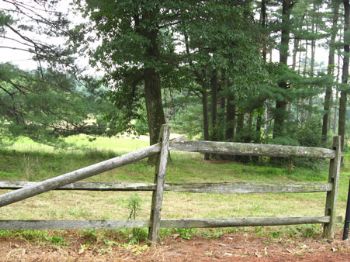 This scene always reminds me of broken fences and the brokenness of life. We often put up fences to keep people out but in that attempt, we often keep ourselves in. We don't express ourselves in an appropriate moment but let it build up and then take it out on someone who really doesn't deserve it, although they may just trigger it.

Broken fences, broken pieces, broken lives. Jesus fed 5,000 people and it is told that they always had broken pieces left over and they picked them all up. I often wonder what they did with them. But it tells me that even though brokenness is a part of life, Jesus will pick up those broken pieces and do something with them. And you can be sure He does all things well.





Saturday, September 08, 2007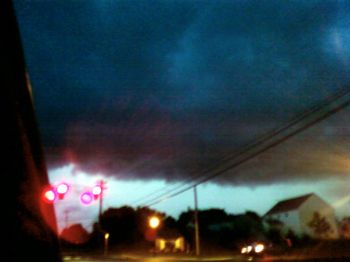 What does hunger feel like? Well, physical hunger makes me feel lightheaded and disoriented if I let myself get too hungry. Being hypoglycemic, I don't let that happen too often. But there is another kind of hunger that I experience and that is emotional hunger--the hunger that won't be sated no matter how much we eat. We think we are hungry when we really aren't physically hungry. So we use food as a defense mechanism to satisfy something we don't quit understand deep inside. We just know we need something. Food is all around us. So food takes the place of looking deep inside and breaking that addiction of replacing food for feelings. It is the hunger of emptiness and powerlessness. Just like a storm that threatens the sky, emotional hunger threatens us to look at something painful. When we don't know what that something painful is, or if we don't want to face it because of fear, it converts to a hungry sensation, and creates a gap between the real you and who you have become. It is very difficult to look deep inside and find the solution to the problem of difficult weight loss.
I am reading a book by Dr. Roger Gould called "Shrink Youself". It is a very powerful, powerful read. Together with SP, I think I can finally make it.

I forgot to add: you can buy the book at www.shrinkyourself.com. It's worth the investment.



First Page
1
2
3
4
5
6
7
8
9
10
11
12
13
14
15
16
17
18
19
20
21
22
23
24
25
26
27
28
29
30
31
32
33
34
35
36
37
38
39
40
41
42
43
44
45
46
47
48
49
50
51
52
53
54
55
56
57
58
59
60
61
62 63 64 65 66 67 68 69 70 71 72 Last Page

Get An Email Alert Each Time IAMPREACHER Posts