| | |
| --- | --- |
| | HOUNDLOVER1's Recent Blog Entries |


Wednesday, October 24, 2012
I didn't sleep too well last night, kept waking up too cold, turned the heating on, then later woke up too hot, then a dog had to go out... you get the idea.
I don't feel too energetic.
My weight is at 129.2 this morning.
I'm hoping to take dogs for a run and then finally have time to go for a swim over the noon hour.
The caffeine issue is resolved. I had a cup of decaf with cream this morning and realized (again) that what I like about coffee is largely the smell when it's brewing and something warm that tastes good with heavy cream.
I don't like black or green tea that much and definitely hate it with cream, so decaf will work better for me. When I drink tea I'll drink mostly herbal tea, occasionally some white tea and they taste fine without sweetener to me.
This morning I was hungry for fruit and yogurt again. I'm not sure this has to do with the sugar in it since I have no cravings for candy or other forms of sugar. I decided to have 4 fresh prune plums with yogurt, heavy cream and ground almonds. Maybe my body needs the nutrients from the fruit. I will still avoid pears because with those it's hard to have only one and they have more sugar.
One of my plans for next week is to stock up on more foods I can eat if I should get hungry like I did yesterday afternoon. If there is a lot of easy and yummy choices in the house (and a few in my car when I'm on the road) I can avoid temptations of foods that I don't want to eat.




Tuesday, October 23, 2012
Lunch was a big salad with mixed lettuce, spinach, peppers, radishes, celery, egg, bacon, chicken, romano cheese and olive vinaigrette.
I was planning on running around 4pm, but got hungry and felt low-energy so ate 3 baked chicken drumsticks and also had another decaf.
After that I took about an hour for some uphill walking and 10% incline on the treadmill and for some running, total calories burned about 400.
Dinner was red cabbage stir-fried with chicken breast in coconut oil and seasoned with coconut aminos, ginger, peanut sauce, nutmeg, tarragon.
Dessert is going to be a coconut popsicle made from only coconut milk.

1. how much did I sleep last night: 8.5 hours
1. how many carbs did I consume: about 40
3. how much and what type of exercise did I do today: 1 hour walking/running
4. what supplements did I take today: Vitamin D3, 5000 I.U., fishoil 2000 mg, slow-mag 6 capsules
5. what was my stress level today: low
6. did I get enough salt (2-3 grams/day) and enough water (80-100oz.): yes for both







Tuesday, October 23, 2012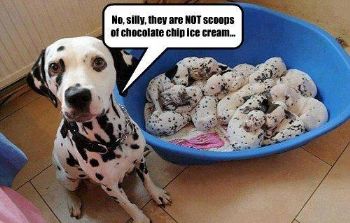 Tuesday, October 23, 2012
My energy level is a lot better today than yesterday so I assume that I was mostly lacking sleep. My weight was at 129.6 so about the same. I know my scales are not super-accurate anyhow so half a pound up or down is likely not meaningful.
Eating the low-carb pie yesterday was really worth it. I ate every bite slowly and made sure I actually tasted it, knowing that it would be a little tempting to eat more than one piece otherwise. It still had enough carbs between the plums, the Xylitol and the crust that it's not something I'd have every day, but occasionally. Eating desserts is something I would not want to give up for life and I don't think I have to. It's similar to caffeine, I can reduce the carb-level by 90% and be ok (notice I did not say the sugar level, that needs to be reduced by at least 98% for me). Caffeine is probably ok for me in the amounts that are in decaf, green tea and cocoa if consumed in moderation (one of those daily). Carbs from desserts need to fit in the overall carb plan which will evolve as I go. Some fruit, a coconut milk popsicle (with or without Xylitol), homemade low-carb ice cream, even an occasional small piece of milk chocolate or almonds covered with milk chocolate should fit. The key is to eat them slowly and thoroughly enjoy them.

I'm sitting in the coffee shop/restaurant part of our local co-op this morning. It's a stimulating environment with lots of health conscious people around and generally very healthy food. But while the gluten-free message has reached the board of directors with lots of gluten-free books on sale and more and more gluten-free menu items available, the low-carb message has not spread, yet.
There were no low-carb options in the hot case and I did not feel like salad bar (overall excellent) for breakfast. So I got myself a plain yogurt (10 g of carbs) and some walnuts (4 g of carbs) to contain the damage and save a few carbs for veggies today.
I also had one cup of coffee (80% decaf) with half-and half.
I've talked with one of the butchers who has started eating low-carb and looked into the benefits of this eating style. My next step is to talk about diabetes and insulin management to some people and how to help manage it without drugs (except for type 1 diabetes).
Like most alternative groceries there are whole grains everywhere and the value of eating whole grains and beans is assumed by most. We buy organic oats and rye in bulk here and I sometimes mention that they are used as duck food, not for people and even for the ducks they are only about 20-50% of their diet (more in the winter).


Of course there are many vegetarians and vegans who shop here so there is always a great choice of vegetables, seeds and nuts for sale and organic produce in season can be a good deal.
One stress-producer this morning was that my computer seemed to have a virus. After running a virus scan everything was fine, but there was another little temptation to eat stuff I didn't need.
Back to my plan of fine-tuning:
Yesterday's lack of sleep confirmed to me that I need to make sure I get enough sleep (for me that is 8-9 hours) before I have the energy to exercise more and to curb any interest in high-carb foods. I simply have a long-term pattern of treating tiredness with carbs, espcially now that I've cut out most caffeine. When I feel tired and low-energy my brain automatically looks for sugar/carbs as a fix because it works, temporarily.
This pattern probably got started 15 years ago after my daughter was born. She was a baby who never got cranky but stayed up til midnight and hardly ever took naps.
Borderline hypothyroidism is mostl likely a factor, too. I need to try to include a little more virgin coconutoil in my diet again and take some selenium (low in my area) and some Iodine since my diet is low in seafood. Once I have enough sleep I should have enough energy to increase my exercise to include about an hour of exercise every day except for one rest day. I will continue a mix of cardio (swimming, running, hiking) with strength training, horseback riding and ice skating this fall and winter. One hour of low-to moderate intensity exercise burns about an additional 400-500 calories/hour, but also increases muscle, so the result should be a reduction of almost 1 pound of body fat per week just from that.
To make all of this into a daily checklist will look like this:
1. how much did I sleep last night:
1. how many carbs did I consume:
3. how much and what type of exercise did I do today:
4. what supplements did I take today:
5. what was my stress level today:
6. did I get enough salt (2-3 grams/day) and enough water (80-100oz.):

Monitoring these things should help me to find out what I need to do.








Monday, October 22, 2012
Here is a link to an interview that Jimmy Moore did with Dr. Colin Champ. In addition to talking about several potential benefits of a low-carb or ketogenic diet on cancer the talk also mentions people on a 0 carb diet who have no measurable blood ketones that may be hormone related (pituitary or adrenal gland problems)

www.askthelowcarbexperts.com/2012/10
/31-dr-colin-champ-ketogenic-diets-and
-cancer/



First Page
1
2
3
4
5
6
7
8
9
10
11
12
13
14
15
16
17
18
19
20
21
22
23
24
25
26
27
28
29
30
31
32
33
34
35
36
37
38
39
40
41
42
43
44
45
46
47
48
49
50
51
52
53
54
55
56
57
58
59
60
61 62 63 64 65 66 67 68 69 70 71 72 73 74 75 76 77 78 79 80 81 82 83 84 85 86 87 88 89 90 91 92 93 94 95 96 97 98 99 100 101 102 103 104 105 106 Last Page

Get An Email Alert Each Time HOUNDLOVER1 Posts