| | |
| --- | --- |
| | HONEYBEE56's Recent Blog Entries |


Thursday, June 05, 2008
Bottom Line Health News

Toxins in Tap Water

Water is good for you and we should drink it on a regular basis. Beyond those basic truths, there's little consensus on what's best when it comes to drinking water. While many people claim that the tap water supply in the US is the safest in the world, others are not so sanguine. Most recently, the news media widely reported that trace amounts of a whole pharmacopeia of medications, antibiotics to antidepressants to oral contraceptives, were detected in the water supply of major cities. Other stories have revealed that some bottling factories get their water from municipal sources, and further that the bottles themselves leach chemicals into the water. And then there's the environmental impact of all those plastic bottles tossed in the trash. So what's a thirsty person to do?
The facts, like some watering holes, are muddy at best. As it happens, bottled water and tap water are regulated by entirely different federal agencies. Tap water is always regulated by the EPA, but bottled water is regulated by the FDA -- sometimes. More on that in a minute.
FROM THE TAP
It's no surprise. You can't really assume the water that comes from your kitchen faucet is 100% safe. The EPA sets standards for approximately 90 contaminants in drinking water, including protozoan pathogens Cryptosporidium and Giardia (both of which can produce gastrointestinal illness like diarrhea and vomiting) plus other contaminants like lead, asbestos and arsenic -- but the testing and reporting is done by the water systems themselves, on the honor system. Plus, I was told by Cynthia Sass, MPH, MA, a registered dietitian and certified specialist in sports dietetics, there are many contaminants "not even on the radar of regulation." Additionally, according to a report by the environmental action group National Resources Defense Council, out of 19 cities tested, about one-fourth rated poor for water quality and compliance. A 2005 report by another consumer advocacy group, the Environmental Working Group, found that tap water in 42 states contained many contaminants that were dangerous, if not technically illegal. According to the report, of the 141 contaminants identified, 52 are linked to cancer, 41 to reproductive toxicity, 36 to developmental toxicity and 16 to immune system damage.
To confuse matters even more, the EPA has two levels of standards. The National Primary Drinking Water Regulations are mandatory and set quality standards for the contaminants mentioned above. The National Secondary Drinking Water Regulations set limits for an additional 15 contaminants that may affect taste, aesthetics (color or odor) or have cosmetic effects (like on the color of your teeth) but are not believed to pose a health risk. These secondary standards are not enforced by the EPA, they are simply stated as guidelines. Water suppliers are free to comply or not -- about 50% do.
Most health professionals think tap water is safe enough for most people, but agree that those with compromised immune systems should be careful. "If you're undergoing chemotherapy or if you're pregnant, you might have different concerns," Sass told me. The EPA suggests that people with compromised immune systems seek advice from their health care providers, but offers some guidance on its Web site: http://www.epa.gov/safewater/crypto.html.
The EPA's mandatory standard applies to water from municipal water supplies. Private wells that supply fewer than 25 people are not under government jurisdiction, so well owners should test annually since the EPA doesn't check individual residences. Local health departments can help provide guidance about well water quality (www.epa.gov/safewater/privatewells/index2
.html).
IS BOTTLE BEST?
To avoid the whole issue, many people drink bottled water, believing that it's safer simply because it's bottled. Bottled water has become an enormous market, with more than 150 million Americans drinking it sometimes and 100 million doing so regularly. And indeed there are certain kinds of bottled water -- artesian well water and purified water -- that are as contaminant-free as any product is likely to be.
It's important to know that the FDA standards apply only to bottled water that is distributed nationally -- not regionally. However, an estimated 60% to 70% of the bottled water we buy in the US is regional, and thus exempt from FDA control. It's theoretically regulated at the state level, but only 40 of the 50 states actually do so and even those have limited or no resources for actual enforcement. To learn more about your state requirements, check with your state's water commission (known by other names, too, like Bureau of Water Quality Assurance or Water Resources Control Board, to name a few).
The situation is even more dismal for carbonated water and seltzer, which the FDA treats entirely differently from bottled waters. The FDA has some vague sanitation rules about these products with no specific limits on contaminants, and less than 50% of states require water in these categories to meet regular interstate bottled water standards.
WHICH WATER IS BEST?
The bottom line is that finding truly pure and safe water may take some detective work. It's relatively easy to check the quality of your tap water, as the EPA recently began requiring water suppliers to publish consumer confidence reports, which are water quality reports detailing where your water comes from and what's in it. These can be accessed by state on the EPA Web site at http://www.epa.gov/safewater/dwinfo.
You can also call the EPA's Safe Drinking Water Hotline (800-426-4791). Sass also suggested checking with consumer advocacy organizations like the aforementioned Environmental Working Group (www.ewg.org) and the Natural Resources Defense Council (www.nrdc.org). If you're going to drink bottled water, stick with the national brands since they're required to meet FDA purity standards.
ANOTHER SOLUTION
For my home, I purchased a reverse osmosis filter, which is an effective purifier. When I'm on the go, I bring along a stainless steel carrier bottle, which I keep filled with filtered water from my tap. Another option is to purchase a water filtration pitcher, such as Brita or Pur, and keep it filled with "clean" drinking water in your fridge. These are ways to feel more comfortable that the water you and your family drink is safe... and to minimize the environmental impact as well.

Don't miss any of Bottom Line's Daily Health News. Add our address, DailyHealthNews@dhn.bottomlinesecrets.com

Source(s):

Cynthia Sass, MPH, MA, a registered dietitian and certified specialist in sports dietetics, based in New York City.





Thursday, June 05, 2008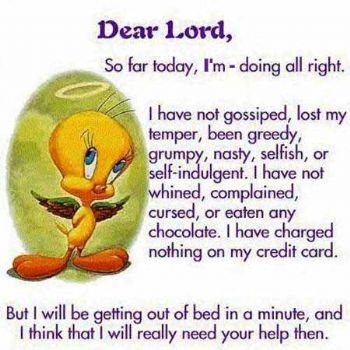 CLEAN JOKES

Attending a wedding for the first time, a little girl whispered to her mother, "Why is the bride dressed in white?" "The mother replied, "Because white is the color of happiness, and today is the happiest day of her life." The child thought about this for a moment then said, "So why is the groom wearing black?"
~~~~~~~~~~~~
A little girl, dressed in her Sunday best, was running as fast as she could, trying not to be late for Bible class. As she ran she prayed, "Dear Lord, please don't let me be late! Dear Lord, please don't let me be late!" While she was running and praying, she tripped on a curb and fell, getting her clothes dirty and tearing her dress. She got up, brushed herself off, and started running again! As she ran she once again began to pray, "Dear Lord, please don't let me be late...But please don't shove me either!"

~~~~~~~~~~~
Three boys are in the school yard bragging about their fathers. The first boy says, "My Dad scribbles a few words on a piece of paper, he calls it a poem, they give him $50."

The second boy says, "That's nothing. My Dad scribbles a few words on piece of paper, he calls it a song, they give him $100."

The third boy says, "I got you both beat. My Dad scribbles a few words on a piece of paper, he calls it a sermon, and it takes eight people to collect all the money!"
~~~~~~~~~~~~
An elderly woman died last month. Having never married, she requested no male pallbearers. In her handwritten instructions for her memorial service, she wrote, "They wouldn't take me out while I was alive , I don't want them to take me out when I'm dead."
~~~~~~~~~~~~
A police recruit was asked during the exam, "What would you do if you had to arrest your own mother?" He answered, "Call for backup."
~~~~~~~~~~~~
At Sunday School they were teaching how God created everything, including human beings. Little Johnny seemed especially intent when t hey told him how Eve was created out of one of Adam's ribs. Later in the week his mother noticed him lying down as though he were ill, and she said, "Johnny, what is the matter?" Little Johnny responded, "I have pain in my side. I think I'm going to have a wife."
~~~~~~~~~~~~
Two boys were walking home from Sunday school after hearing a strong preaching on the devil. One said to the other, "What do you think about all this Satan stuff?" The other boy replied, "Well, you know how Santa Claus turned out. It's probably just your Dad."
~ ~~~~~~~~~~~~~
You don't stop laughing because you grow old. You grow old because you stop laughing! Take heed and pass these along to people who need a laugh.







Wednesday, June 04, 2008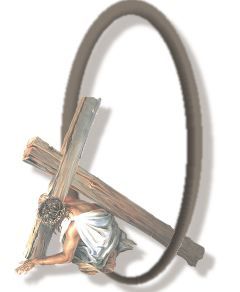 Rick Warren (REMEMBER HE WROTE "PURPOSE DRIVEN LIFE") You will enjoy the new insights that Rick Warren has, with his wife now having cancer and him having "wealth" from the book sales. This is an absolutely incredible short interview with Rick Warren,

"Purpose Driven Life " author and pastor of Saddleback Church in California

In the interview by Paul Bradshaw with Rick Warren, Rick said:

People ask me, What is the purpose of life? And I respond: In a nutshell, life is preparation for eternity. We were not made to last forever, and God wants us to be with Him in Heaven.

One day my heart is going to stop, and that will be the end of my body-- but not the end of me.

I may live 60 to 100 years on earth, but I am going to spend trillions of years in eternity. This is the warm-up act - the dress rehearsal. God wants us to practice on earth what we will do forever in eternity.

We were made by God and for God, and until you figure that out, life isn't going to make sense.

Life is a series of problems: Either you are in one now, you're just coming out of one, or you're getting ready to go into another one.

The reason for this is that God is more interested in your character than your comfort.

God is more interested in making your life holy than He is in making your life happy.

We can be reasonably happy here on earth, but that's not the goal of life. The goal is to grow in character, in Christ likeness.

This past year has been the greatest year of my life but also the toughest, with my wife, Kay, getting cancer.

I used to think that life was hills and valleys - you go through a dark time, then you go to the mountaintop, back and forth. I don't believe that anymore.

Rather than life being hills and valleys, I believe that it's kind of like two rails on a railroad track, and at all times you have something good and s omething bad in your life.

No matter how good things are in your life, there is always something bad that needs to be worked on.

And no matter how bad things are in your life, there is always something good you can thank God for.

You can focus on your purposes, or you can focus on your problems.

If you focus on your problems, you're going into self-centeredness,"which is my problem, my issues, my pain." But one of the easiest ways to get rid of pain is to get your focus off yourself and onto God and others.

We discovered quickly that in spite of the prayers of hundreds of thousands of people, God was not going to heal Kay or make it easy for her.

It has been very difficult for her, and yet God has strengthened her character, given her a ministry of helping other people, given her a testimony, drawn her closer to Him and to people.

You have to learn to deal with both the good and the bad of life.

Actually, sometimes learni ng t o deal with the good is harder. For instance, this past year, all of a sudden, when the book sold 15 million copies, it made me instantly very wealthy.

It also brought a lot of notoriety that I had never had to deal with before. I don't think God gives you money or notoriety for your own ego or for you to live a life of ease.

So I began to ask God what He wanted me to do with this money, notoriety and influence. He gave me two different passages that helped me decide what to do, II Corinthians 9 and Psalm 72

First, in spite of all the money coming in, we would not change our lifestyle one bit. We made no major purchases. Second, about midway through last year, I stopped taking a salary from the church.

Third, we set up foundations to fund an initiative we call The Peace Plan to plant churches, equip leaders, assist the poor, care for the sick, and educate the next generation.

Fourth, I added up all that the church had paid me in the 24 year s s ince I started the church, and I gave it all back. It was liberating to be able to serve God for free.

We need to ask ourselves: Am I going to live for possessions? Popularity?

Am I going to be driven by pressures? Guilt? Bitterness? Materialism? Or am I going to be driven by God's purposes (for my life)?

When I get up in the morning, I sit on the side of my bed and say, God, if I don't get anything else done today, I want to know You more and love You better. God didn't put me on earth just to fulfill a to-do list. He's more interested in what I am than what I do.

That's why we're called human beings, not human doings.

Happy moments, PRAISE GOD.
Difficult moments, SEEK GOD.
Quiet moments, WORSHIP GOD.
Painful moments, TRUST GOD.
Every moment, THANK GOD.







Tuesday, June 03, 2008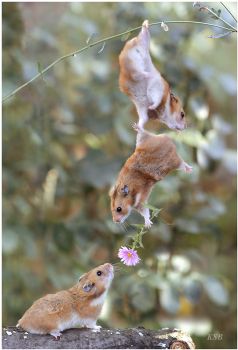 Actually I don't know about a 'village' but I do know that it took Sparkpeople!
Thank you for all of your encouragement, motivation, and cheering over that silly (but very frustrating) 10th pound! Now I finally feel like I'm on my way. I was obsessed about that 10th pound, because it was like an obstacle in the road for me. I felt like I just had to get over that bump (which was like a mountain to me) Finally I can go on about my diet (life style changes) and feel confident that I really CAN do it. Finally I don't feel like I have to weigh myself every day. I can wait until Sundays and do it then with the rest of the family. I made it that far because of all you lovely beautiful Sparkpeople! Well, not to take all the credit away from you, but I think I should give God the lions share of it. He brought me here.
I love how we can all help each other. We all need each other and that's why we're a Team! We all have the same goal, it's just that some are farther down the road than others. I'm so happy to be in this race, knowing I'll see all of you at the finish line! Woohoo!









This is me lagging behind, but still in the race!





Sunday, June 01, 2008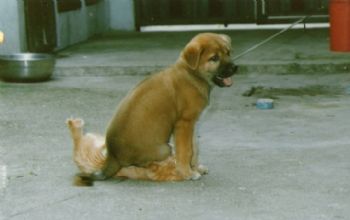 This was a very extra ordinary weekend. We had company most of the day on Saturday, so I didn't get anything posted until late, and didn't post my food at all. I didn't know how to go about it since we had chinese food at a restaurant. I mostly had bbq pork, shrimp and chowmein. Probably too much of each but I think I shocked that 10th pound to death in the process. I've lost the first 10 pounds now and I only have 180 pounds left to go! Aarrggghhh! I'm just hoping they won't be as slow as that 10th pound.
Then, if that wasn't enough to upset the tea kettle, I was wound up and couldn't sleep so I stayed up until 4:30am just working on budgets and possibilities until I got bored with that, then back to Sparkpeople until my husband came in at 6:00 am and reminded me that it was morning now. Heh! Like I didn't know! So I visited with him until 6:30 and then took a nap until 11:00 am and got up. So lunch became breakfast and dinner became..well, dinner! I picked a fine time to do a challenge! Good grief, I'm rambling again!



First Page
1
2
3
4
5
6
7
8
9
10
11
12
13
14
15
16 17 18 19 Last Page

Get An Email Alert Each Time HONEYBEE56 Posts