| | |
| --- | --- |
| | HONEYB1949's Recent Blog Entries |


Saturday, April 11, 2009
I get on the scale in the locker room at the Y and slide the little metal bar accross the scaled ruler to 200. I'm looking forward to the day when 100 will be the slot in which I can place the metal bar. For now 200 is the slot and the even smaller metal bar slides across the other scaled ruler to 10 then 20 and balances out at 27 (no more 30's

). Last week the smaller number was 28, so this week I was a little disappointed to not have lost my 2 lbs a week goal. The previous week, my first week, I lost 5 lbs.

Then I read one of the Spark Articles on measuring my weight loss in other ways. To my delight I can see how my strength has increased in doing my exercises. I have also more stamina and endurance with my cardio workouts; I don't get winded and short of breath so soon. AND, I couldn't be more pleased to see 4 inches come off of my waist and 1 inch off of my hips.

I still look forward to getting below 200, but I also look forward to even more improved results in my physical strength, my ability to increase my endurance and stamina without breathing so hard, and of course I look forward to having more energy to do things I really enjoy.

Loosing weight is a fantastic goal, but ingrained in my brain is the realization that loosing weight is not the be all and end all to my life-style change.




Saturday, April 04, 2009
Three magazines supplied me with pictures and words/phrases to make three small posters. One helps me see a more athletic me, one reminds me that I am also doing an inside job, and the third lets me know that I am changing my life one meal at a time. I truly believe the process was inspired. The magazines were ones that my son and daughter-in-law subscribe to: Money, Clean Eating, and Oxygen. As I went through each magazine while babysitting my grandson, words such as "Today" and "Strength" led me to cut them out. "Think Thin" and "Globe Trotter" were phrases that caught my eye as well as pictures of women traveling, exercising, and running on the beach with long flowing scarves. As I laid the words/phrases, and pictures out on the table the collages took shape. I selected small construction and 8 1/2 by 11 sheets in attractive color combinations: purple on green, yellow on blue, and pink on red. Once these were attached I laid out the items and began the gluing process. I brought my visualizations home, magnets are holding them to the face of my refrigerator, and this morning I nearly cried when I saw them. Even though it was less than 10 hours since I put them on the frig the power of the images have been affecting me in ways I had not anticipated. I especially embrace the phrase "Healing the Hungry Heart." This phrase tops one of the posters that includes "Changing my life one meal at a time."





Tuesday, March 31, 2009
For some reason I think that because I may not have many decades left on Earth, I need to rush to loose weight so I can live longer and better. Then I recall that the race is not given to the swift nor the strong but to the one who endures to the end. I remind myself of this throughout the day when I feel I must strain to do what I'm not capable of doing right now. I would love to drop and give 20 perfect push-ups but I'm just not there yet. My initial feeling is disappointment and I want to just not even do 5 push-ups; the old "what's the use" negative talk that I've done for years. I could continue to kick back and nap like our friend the hare did, or I could keep plugging along to reach my goals. So, whenever I feel like a dried up old rag I get the image of the tortoise crossing the finish line to the dismay of the hare. I then make the decision to just not quit that each step, no matter how slow, is closer to my goal. I may be 90 when I get there, but I won't if I give up, get lazy, or get distracted.




Saturday, March 28, 2009
I've chosen the title "We only pass this way once" because I have learned that life is very precious. Each treasured moment spent with a loved one is more valuable than wealth or fame. I am at the age where friends and loved ones die which permanently eliminates the opportunities to make any more treasured moments playing scrabble, watching a movie together, taking long walks, going fishing, or just "hanging out" as the young folks say. I've heard it said that one may be poor and not have a pot or a window, but as long as one has good health life is good. Well, when ones health begins to deteriorate because of poor choices (not eating sustaining foods and exercising regularly), family and friends may soon loose out on opportunities to have cherished moments. Even though I may be over 50 and have experienced the symptoms of not being physically fit, I believe I can make the rest of my life full and rich by sharing the best of me.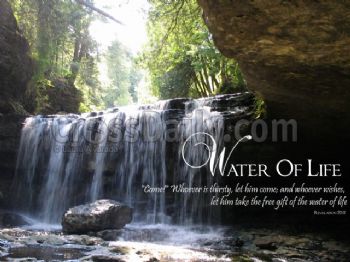 First Page
1
2
3
4
5
6
7
8

Get An Email Alert Each Time HONEYB1949 Posts