| | |
| --- | --- |
| | HOLLYS_NEW_LIFE's Recent Blog Entries |


Friday, January 18, 2013
I'm telling you, this is REALLY whiny... I know you all have the same thoughts at times I'm sure, but I need to get it out...

I'm tired...

- of looking for missing sparkfriends
- of spending time giving goodies, tying to encourage, and sending love to those that don't care
- of fighting... counting calories and working out, when it doesn't seem to matter anyhow
- of the fact that I'll STILL be obese until I lose another 20 pounds
- of not knowing what I want, or how far I want to go
- of not being happy with where I'm at right now
- of looking at my ticker and seeing it bounce around like a rubber ball
- of still seeing a fat girl in the mirror
- of wondering if I'll ever get into those jeans that are STILL hanging on the back of my door
- of not having a hardcore goal to keep myself motivated
- of being afraid of pizza, Oreos, and chips
- of feeling bad if a order a latte at the coffee shop next door, instead of drinking the coffee IN the office and using sugar free flavoring and Splenda
- of stressing over eating out and only ordering the things that are "safe"

Like I said... this is for me.... I *know* there is "cure" for all of these complaints...

I know I can have a latte any time I want, eat whatever I want when we're out, and enjoy pizza, Oreos and chips ALL in moderation....

I know that it's my journey, and no matter what, I will get there eventually...

I know that what I see in the mirror isn't what anyone else sees...

I'm just tired...





Thursday, January 03, 2013
At lunch today, I was was watching clips on GMA about People's "Half My Size" issue. There are 3 of us in our tiny little office, so of course, my coworkers could hear what I was listening to. Co-worker #1, who knew me "before," also had a weight problem when she was younger. Co-worker #2, who just started with us a couple of weeks ago, has no idea how fat I used to be, or that #1 had a weight problem at all.

After a few minutes of listening to these inspiring stories, #2 says, "I don't understand why, when someone stops eating fast food and gets off their butt, they get to be on a cover of a magazine." Keep in mind that this is coming from a young, thin, 20 something.

I'm not sure how I felt about her reaction to the stories...

On one hand, I was irritated that she said that... I kind of wanted to yell that I've nearly lost half my body weight and it's no easy feat. On the other hand, I feel like she has a point. Why should anyone get recognized for this? I'm the one that made myself fat, why should I get a medal for fixing it.

All at once, I had a multitude of thoughts running through my head. How can she say something like that... do I tell her MY story... will it change her thoughts about people who have struggled with weight... how can she look at me and not think I'm still overweight... maybe she's trying to tell me that I need to lose weight...

And yet still, more thoughts... she doesn't think I'm fat... how can she NOT think I'm fat... maybe I really do look almost normal now... she can't think I'm overweight AND still say something like that... can she???

I wanted to talk to #1 to see what her thoughts were about all of it. Maybe she really wasn't paying attention, I'm not sure. I really like the new girl, I have nothing against her regardless of her feelings on the subject. It just brought some weird feelings to the surface on my part, and I just found it all very interesting.





Wednesday, December 26, 2012
This is my 3rd Christmas with Sparkpeople, so I thought I'd share my ghosts of years past.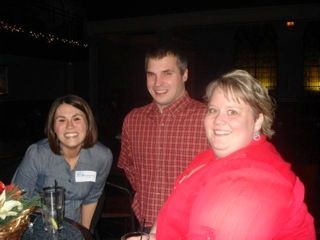 2009, the Christmas before Spark 307+ pounds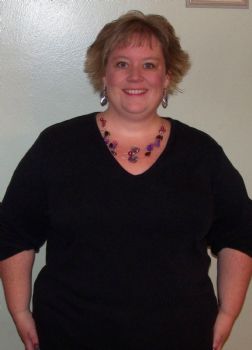 2010, my first Holiday with Spark about 250 pounds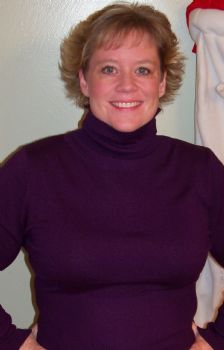 2011, right around 195 pounds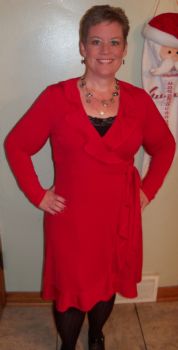 2012, I felt AMAZING in this red dress! 166 pounds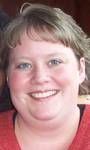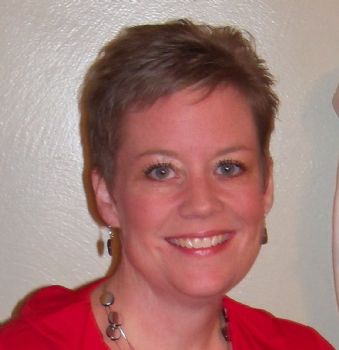 then and now

As this year is ending, I've been doing a lot of reflection. Am I where I want to be... not exactly. Am I where I "should" be by now... I don't think so. BUT, am I diggin' this new life of mine? HELL YAH!!!

My wish for all of you is to have a VERY happy and healthy New Year!

***sorry about the weird size of these photos, I don't know why they look like this***





Tuesday, December 11, 2012
That's what I kept telling myself as I was jogging on treadmill tonight. TRUE CONFESSION... I haven't done any jogging at all since the Turkey Trot. I haven't done anything but ONE 6 mile walk... in 2 1/2 weeks... so pathetic.

Well, tonight was a bit of an eye opener... I struggled with every at step. I still completed 3 miles in 38 minutes, but I felt like I was going to D. I. E. There are no excuses for my lack of activity, I just haven't done anything.

I'm doing a Dirty Girl run in June and The Biggest Loser is going to be here in August and I'm doing a 5k with them. I was doing a 5k 3-4 times a week to prepare for the Turkey Trot, and if I want to do well at these upcoming events I need to get back to it. I felt great when I was working out like that, and the scale started moving in the right direction because of it.

If I want to keep my new lifestyle, I need to work at it.





Thursday, November 22, 2012
It's Thanksgiving, and I have SO much to be thankful for. First of all, I'm thankful for my new, healthy lifestyle. Because of the changes I've made, my whole family is living a better existence and I couldn't be happier about it. I'm thankful for my family and the constant support through all of the exciting milestone as well and all the tears and struggles. I'm thankful for all my friends, real and here at SP. I couldn't have done this without your support, and virtual goodies, and well as those kicks in the behind. I love you guys, and I'm so happy to be a part of this site.

Today is a great day... I've lost 140 pounds!!! WOOHOO!!!


2010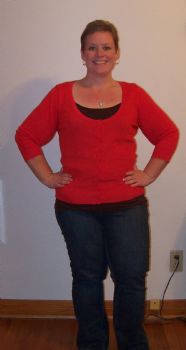 2012

This is also the first year I've run the Turkey Trot. We walked it the last 2 years, and this year we decided that we were going to practice and run it... actually it was more of a slog, thanks Renee! The first year we did it, we finished in 1:00:30... not bad for never exercising. Last year we walked it in 52:25. This year, after running it 3-4 times a week for the last 3 months, and typically completing it in 41-42 minutes, I was shocked to see that, TODAY, I did it in 37:10, AHHHHHHH, WOOHOO!!!!!!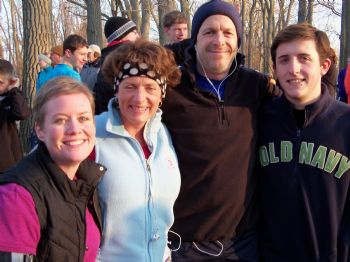 This is before the race with my oldest and dearest friend Lisa, her husband Craig, and son AJ.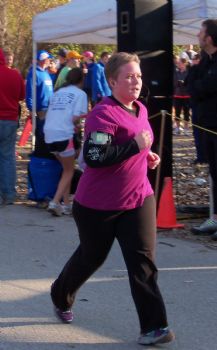 Crossing the finish line!!!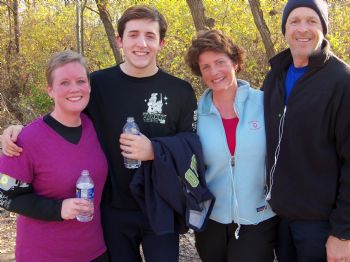 And as you can see, we all survived! Lisa and AJ finished in 37:03 and Craig finished between us. He's a runner and he was helping us keep a steady pace.

NEVER did I think I was going to finish in under 40 minutes, I can't tell you HOW excited I am. I will never forget this Thanksgiving! I hope you all have a wonderful Holiday filled with family and friends and special memories.

***EDIT*** Official results are in, my chip time was 37:01!!!



First Page
1
2
3
4
5
6
7 8 9 10 11 12 13 14 15 16 17 18 19 20 21 22 23 24 25 26 Last Page

Get An Email Alert Each Time HOLLYS_NEW_LIFE Posts