| | |
| --- | --- |
| | HOLLYS_NEW_LIFE's Recent Blog Entries |


Saturday, December 24, 2011
I've been a part of SALLIE51's challenge (see blog) since August. At that time, there were 20 weeks left till the new year, and my goal was to lose 30 pounds. There we some bumps along the way and I had to revamp the challenge to lose 20 pounds by 2012. As of yesterday morning, I DID IT!!!

It's Christmas Eve 2011, and I weigh 190 pounds!!! That's what I weighed when I finished college... when I met my husband... 12 years ago!

I'VE LOST 117 POUNDS, IN 18 MONTHS, WOOHOO!!!

I hit my goal a week early, so now I have to focus on NOT gaining over the next week. I've got Christmas celebrations, and a New Years Eve trip out of town, so it's going to be difficult, (what on this journey hasn't been?) but I'm going to do it!

Wishing you all a very Merry Christmas and a Happy New Year!!!

I'll let you all know what the weigh in results are on January 1, 2012!!!






Tuesday, December 20, 2011
I just thought I'd compare my birthdays over the last few years. Before Spark, first year with spark and now. That would take us back to December 2009. I found a picture from our company Christmas party. I lost my mind when I saw it...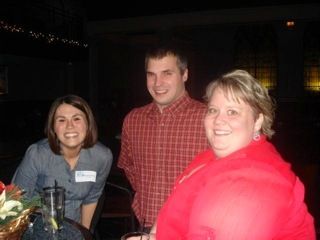 That's my friend and co-worker Stephanie, my husband Mike and well... me, YIKES!

I didn't start Spark until June 2010, but we'll go with those measurements since I don't have anything from 2009.

weight 307 pounds
waist 59 inches
hips 59 inches
thigh 34 inches each
calf 19 inches each
upper arm 20 inches each
BMI 60

WOW!!! So then I joined Spark in June and 6 months later, I'm turning another year older.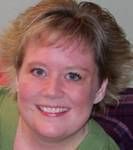 Sorry I don't have a full body photo

At that point, these were my measurements...
weight 239 pounds - a loss of 68 pounds
waist 44 inches - a loss of 16 inches
hips 53 inches - a loss of 6 inches
thighs 29 inches each - a loss of 5 inches of each
calves 19 inches - no change
upper arm 17.5 inches - a loss of 2.5 inches
BMI - 48 - a loss of 12

Now, it's my 36th Birthday. I look at that picture from 2009 and I cry for that girl. I don't even know who she is. I have exactly two photos of myself at that weight. Probably because I would destroy them as soon as I'd see them. There is such a disconnect between me and that girl. I look at her and still think, "that can't be me." Sometimes I still REALLY struggle with this new body of mine. I'm SO far from who I used to be, but not exactly who I'm going to become.

I've had a year full of wonderful "firsts." Water slides, the beach, learning how to run, even learning how to cook. I've discovered myself, who I want to be, and how I'm going to get there. I've made a better life for me, and my family.

This is the "current" me




weight 193 pounds - total loss of 114 pounds
waist 36 inches - total loss of 23 inches
hips 45 inches - total loss of 14 inches
thighs 25 inches - total loss of 9 inches off each
calves - 17 inches - total loss of 2 inches off each
upper arm - 15 inches - total loss of 5 inches off each
BMI 36.5 - a total loss of 23.5

They say things only get better with age, and I'd have to agree.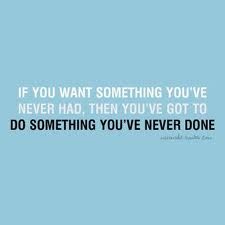 Tuesday, December 06, 2011
Ok, so there are only 4 weeks left till 2012. I need to lose 6 pounds. HOW am I going to do that? My weight loss has been so slow lately... Well, I'm going to keep doing what I need to do and hopefully my body will cooperate. I hope there are still people doing this challenge with me. I'd love to hear how you're doing.

8/15 - 210.5 I've got 20 weeks to meet my goal!!!
8/22 - 209 ( - 1.5)
8/29 - 208 (-1 fell short this week, have to make that up!)
9/5 - 207 (-1, still behind, but down 100 pounds!!!)
9/12 - 205.5 (-1.5, still behind. I need a REALLY good week)
9/19 - 203 (-2.5)
9/26 - 207 (+4, CRAP! I may have to revamp these goals)
10/3 - 205 (-2)
10/10 - 203 (-2)
10/ 17 - 198.5 (-4.5) ONEderland, baby!!
10/24 - 198.6
10/31 - 198.5
11/7 - 199 (+ .5)
11/14 - 199
11/21 - 198.5 (-.5)
11/28 - 195 (-3.5)
12/5 - 196 (+1)
12/12 - 194.5 (-1.5)
12/19 - 193 (-1.5)
12/24 - 190 (-3) I MADE IT!!!
January 1, 2012 goal weight 190!!! -







Thursday, November 24, 2011
Last year I did my first 5K walk at the Turkey Trot. My goal was to do it in an hour and NOT be last. My time was 1:00:33, and I was not last! Pretty successful all things considered. I had had lost 63 pounds at that point, and just began to exercise on a regular basis. I signed up for the TT on a whim, and never really thought about what I was about to do. But I did it, and couldn't have been more proud.

This year, my goal was to run/jog most of it and finish in 45 minutes or less. I was registered for the walk, because mentally, I couldn't bring myself to "click" 5k run. I didn't tell anyone the time I was trying for, but secretly, you know we all have a number in our heads : ) I was really nervous and I haven't really slept well in the last few days thinking about it. I ran with one of my oldest and dearest friends, her son, and her new husband. We started off in the HUGE (almost 3000 people) crowd and when we saw a clearing we started running. My friends husband is a well seasoned runner, so I was nervous about running with him, but he let me set the pace. We ran and walked our way through all 3.1 miles.

I wore my Ipod so I could keep a good pace, and as we got closer to the finish line, one of my favorite running songs came on, "Trouble" by Pink, LOVE her! I started running and weaving around people, and I felt great! As I crossed the line, I read 42:43.... WHAT!!! You've got to be kidding! Well, apparently, the joke's on me. My official chip time 47:57... REALLY disappointed but I finished 12 out of 25 in my age group, so I am pretty pleased with that.

Not only have I lost 47 pounds since the last TT, but I took 12 minutes off my time. Next year, we're signing up for the 5K run and I WILL do it in less than 40 minutes. SO much to be thankful for!!! LOVE this new life of mine.






Tuesday, November 15, 2011
So I've been on a plateau for 5 weeks now, and bouncing between 198.5 and 199.6. I have a lot of mixed feelings about all of it. At first, I was SUPER frustrated because, like anyone else who's dealt with it, you feel helpless. I'm still working out and eating right, WHY aren't I losing? So week after week, I kept at it. At week 4, I made peace with it. I'm not happy about hovering this close to the 200 mark still, but I'll take the plateau over a gain any day. In my head this just proves to me that when I get to my goal, I'll be able to maintain it. For those 5 weeks, I didn't change my exercise or my eating, and I stayed within the same pound... even when I had a random day or three when I "needed" a giant bowl of ice cream with chocolate syrup. I don't expect to stay within a pound when I DO get to goal, but I DO expect to be able to maintain my loss. Keep eating right and exercising, and it'll all be fine! So, yeah, typically plateau is a bad word, but I guess if you look at the big picture, maybe it isn't so bad after all. Let's see what week 6 brings!



First Page
1
2
3
4
5
6
7
8
9
10
11
12
13
14
15 16 17 18 19 20 21 22 23 24 25 26 Last Page

Get An Email Alert Each Time HOLLYS_NEW_LIFE Posts