| | |
| --- | --- |
| | HOLLYS_NEW_LIFE's Recent Blog Entries |


Monday, October 31, 2011
So much fun, so much candy! The kids had a great time and I enjoyed walking the neighborhood with them. This is the first year they really got into it. I hope everyone had an awesome night!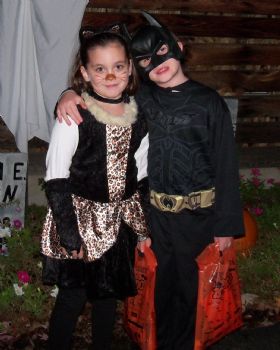 this was from ZooBoo, I forgot to take pics tonight, oops!





Monday, October 31, 2011
I'm going to repost this at the beginning of the month so it's a reminder for everyone doing the challenge.

8/15 - 210.5 I've got 20 weeks to meet my goal!!!
8/22 - 209 ( - 1.5)
8/29 - 208 (-1 fell short this week, have to make that up!)
9/5 - 207 (-1, still behind, but down 100 pounds!!!)
9/12 - 205.5 (-1.5, still behind. I need a REALLY good week)
9/19 - 203 (-2.5)
9/26 - 207 (+4, CRAP! I may have to revamp these goals)
10/3 - 205 (-2)
10/10 - 203 (-2)
10/ 17 - 198.5 (-4.5) ONEderland, baby!!
10/24 - 198.6
10/31 - 198.5
11/7 - 199 (+ .5)
11/14 - 199
11/21 - 198.5 (-.5)
11/28 - 195 (-3.5)
12/5 - 196 (+1)
12/12 -
12/19 -
12/26 -
January 1, 2012 goal weight 190!!! -





Sunday, October 23, 2011
I just have to share... So, Saturday I went to Fashion Bug because EVERYTHING in the store was 40% off and I had a $10 coupon, SCORE! I got a couple of cute outfits and some new workout gear.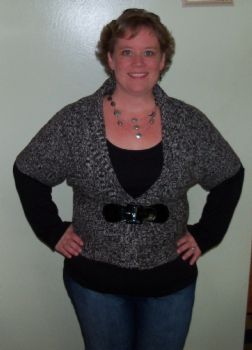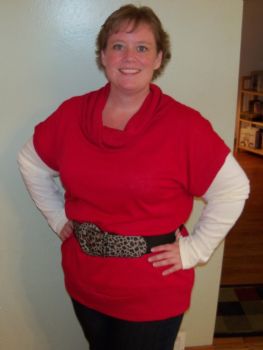 I love this red sweater!

I don't have any pics of the workout stuff, but it's pretty standard. I also found out that I'm now in a size 16, woohoo!

**I had a pic of my "before size 28's and now size 16's" but SP says the file is too large to download... should I be offended : p **

After my shopping trip, hubby and I went out for our anniversary and mom kept the kids. We went to see "Crazy Stupid Love." It was ok, but WAY too heavy for a "fun afternoon at the movies." Then we went to Red Lobster, and it was SO good! After dinner we finished the Christmas shopping, thank goodness that's over!

Today we took the kids to the fall festival. It's a small, free, festival they have at a community park. Hayrides, pumpkin tossing, pumpkin carving, crafts, goodies and little games for the kids. It only goes on for a couple of hours but it was a really great afternoon out, and the weather was perfect.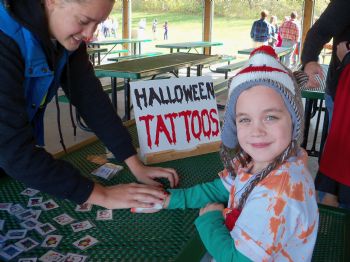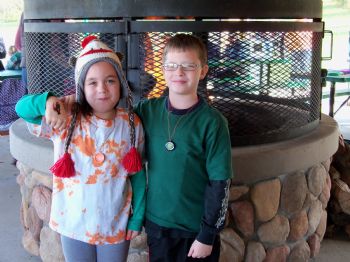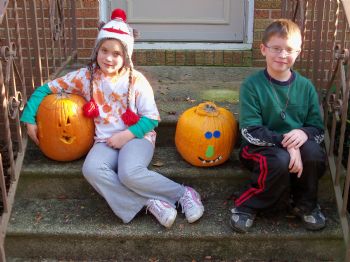 And because I LOVE comparison pics... here's us last year at the festival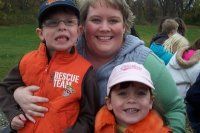 And now this years pic!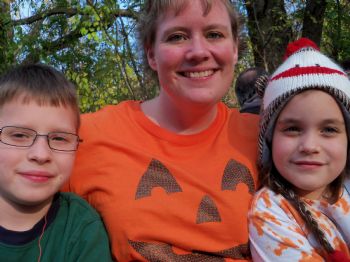 the top of my head is missing, but you get it : )

I hope everyone had just as much fun this weekend as I did!






Monday, October 17, 2011
I finally made it 198.5, WOOHOO!!!




On June 15, 2010 I joined SP at 307 pounds determined to change my life.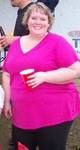 I started by using the food and fitness trackers and logged everything. I simply used portion control (I still ate whatever I wanted) and started walking around the block(that's all I could do). It may not seem like much, but it was a start.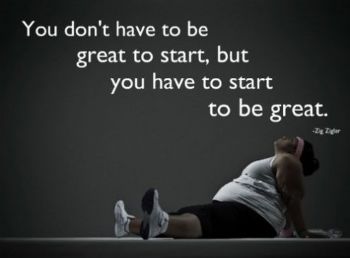 I lost 74 pounds in the first 6 months and then reality set in. When you have large amounts of weight to lose, the first 50, 60, 70 seem to melt off and then you hit a wall, or at least I did. On 1/3/2011, I had my first gain. For the next several months it was gain, lose, gain, lose. It was VERY hard to stay motivated. There were lots of tears, and lots of doubt, but I NEVER gave up. Even when people would say to me "Well, you must be doing something wrong. Not exercising or eating too much junk food." REALLY?!? Do you want to see my food and fitness logs? Or do you want to spend all day Sunday preparing and menu planning for the week. How about an hour with me sweating and grunting trying to go just another 1/2 mile? UGH!!!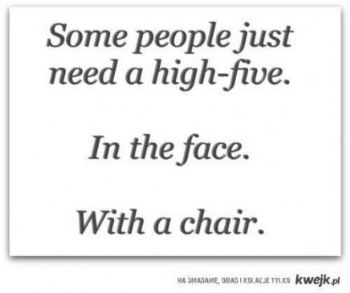 I continued to struggle, most of it being mental. I had some very long talks with myself and re-evaluated my goals and what I was doing. I didn't need to make things easier, just more realistic. I was going to make it this time, no matter what. I'm not perfect (shocking I know) and it doesn't matter how long this was going to take, I just need to do it. For me AND my family.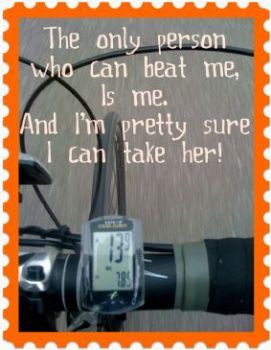 Every day I measure and weigh my food. Every day, I step on the scale. 4 days a week doing cardio and 3 days a week lifting weights. WHY? Because...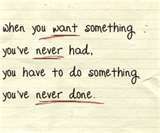 This has been my mantra from the beginning. Last year, fruits and veggies weren't a part of my daily intake, now their on my menu every day. Last year, I could hardly walk around the block, this year I'll be running a 5K. A lot can change in a year, if you let it.



The best part of this journey is knowing I'm not alone. I'm so thankful to Chris Downie and everyone at SP for this FREE website. However, I'm MOST thankful for for the friends I've made. I know that ultimately, this is my journey and no one can do it for me, but I couldn't have done this without your support.



16 months, 2 days and 108.5 pounds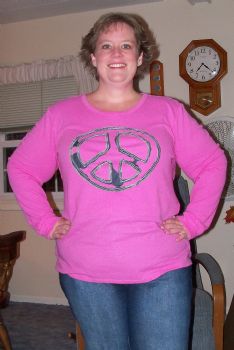 Tuesday, October 11, 2011
I've been doing the 5K your way walk/jog training program so I can run the Turkey Trot this year. It's a 30 min training program, and I like to work out for at least 45 minutes when I do cardio, so I walked 10 minutes as a warm up, and planned on walking an additional 5 as a cool down, I did NOT plan on doing a 5K. The training program does NOT focus on mileage, just time. So for people who want to start this, please don't think you'll have to do 3.1 miles right away. I did my warm up and started jogging, and once I started, I wanted see how long I could go. I want to say a huge thanks to my friend MICHELLESMILES, who lit a "spark" in me when she ran 1 mile straight. Instead of walking/jogging it, I jogged the whole thing... 3.1 miles!!! Well, almost. Remember, I walked the first 10 minutes as a warm up, BUT, I did it in 47 minutes, Woo Hoo! I never said I was fast (would have been faster if I hadn't walked the first 10 min.), but it was a steady jog, kind of has to be on a treadmill, lol! On Thursday, when I do it again, I'll make my warm up shorter and try for 47 mins or less. If you're reading this and want to do it, but don't think you can... I'm telling you, YES YOU CAN!!! Your mind is the only thing holding you back, believe me, I know. You're body is capable of so much more than you think. I guess Nike got it right when they said "Just do it!"



First Page
1
2
3
4
5
6
7
8
9
10
11
12
13
14
15
16 17 18 19 20 21 22 23 24 25 26 Last Page

Get An Email Alert Each Time HOLLYS_NEW_LIFE Posts