Sunday, July 31, 2011
Romania was the main focus of my holiday last summer. I spent about five weeks traveling counter-clockwise, entering the country in Iasi and looping all the way to Mamaia before flying home out of Bucharest. Here are some highlights:




The painted monasteries of Bucovina, whose frescoes have "miraculously" survived the elements for five hundred years. I visited four churches and each was more beautiful than the last.




In a town called Viseu de Sus, you can ride a steam-powered logging train into the mountains. You can take the 6:00 am train with the loggers themselves and return when they finish work for the day, or you can take a train around 8:00 am with other tourists. It is an AMAZING journey- I can't remember the last time I smelled air that fresh!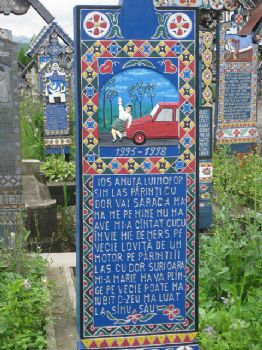 I saw Anthony Bourdain's show "No Reservations", and on one episode he visited Romania. One of his stops was a town called Sapanta (I can't write all the accents on my keyboard, but shockingly, this town is pronounced Sah-POONT-suh!), where there is a "Merry Cemetery". Here, a local carver built custom tombstones for everyone who died, using humour and poems to celebrate their lives. He has since passed, but his apprentice continues to fill the Merry Cemetery with merry tombstones!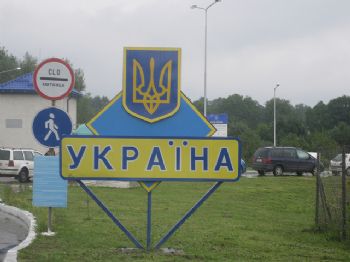 In Sighetu Marmatiei, you can walk a few kilometres and be in Ukraine. Since Ukraine is not in the EU, vodka and cigarettes are very cheap! It was a major pedestrian crossing, and I couldn't resist the chance to walk to another country (though all I bought was a school agenda!).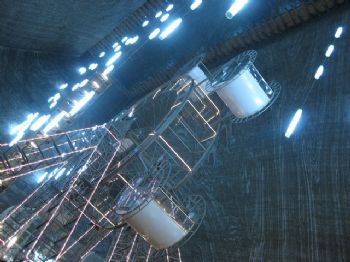 There is a town called Turda near a city called Cluj-Napoca, and they have the craziest mine you'll ever visit! You walk about a kilometer down a dark tunnel to reach the shaft, where they've installed amazing, futuristic decorations and rides, like this ferris wheel. To see more (and for a look at some HOT Romanian bodies!) look at this Romanian video that was filmed in the mine: www.youtube.com/watch?v=P6Kl-IxU8eU




Bran Castle! This is supposedly "Dracula's Castle", though there is no evidence he ever set foot inside!




A narrow street in Sighisoara. Vlad the Impaler WAS born in this town, and you can see his childhood home. Funnily, I actually posted a photo of this alley before my trip as an example of something I might see... and I just randomly saw it!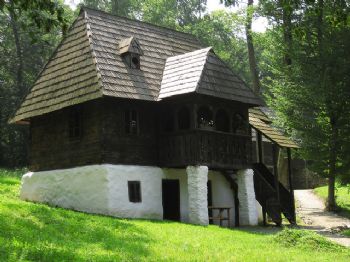 A traditional home at the ASTRA Museum Complex near Sibiu, Romania. Romania has lots of really cool open-air museums where you can walk for hours through old homes and buildings and never see another soul.




Then I hit the Black Sea Coast, where the water was dirty and the tourists were rude. But it was, at times, atmospheric... here's the crumbling former casino in Constanta.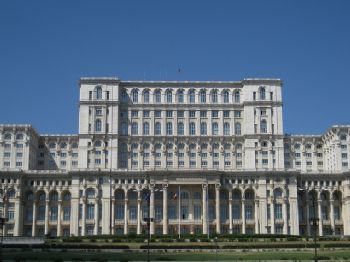 And no trip to Romania would be complete without a look at the Palace of Parliament, one of the largest buildings in the world. You have to see it to believe it!