| | |
| --- | --- |
| | HILLRUNNER's Recent Blog Entries |


Saturday, February 14, 2009
A love of yourself can go a long way.
A love of yourself can keep you from harming yourself
A love of yourself can cause you to stop, think and choose another path.
A love of yourself can bring a smile to your lips, a calm to your soul, and a purpose to your life.
Love yourself! Today and every day!!

____0000000000______0000000000
__000________000__000________000
_000___________0000___________000
000_____________00_____________000
000____________________________ 000
000_____HAPPY VALENTINE's____000
__000___________DAY__________000
___000______________________000
_____000__________________000
_______000_______________000
_________000__________000
____________000_____000
______________00___00
________________00





Friday, January 30, 2009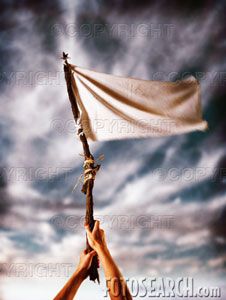 Just a regular weekday for me; feed the cat, the dog, make breakfast for hubby and me, start the laundry. Working from home I take care of the office work and today was payroll day and I had just completed that with a morning run in the plans.
Phone rings, it's my husband, he had just received a text; Linda's mom. Oh no, no I am barely able to say with the lump in my throat increasing with each word. I had just the day before received an email including the information on the upcoming Race For Life. Impeccable timing I realized.
Memories of my own mother washed over me and tears flooded my eyes. I sobbed with the thoughts from her battle with Cancer and her unfortunate passing 19 years ago. I phoned Linda and her sobs pierced my heart. "I'm so so so so sorry" was my feeble attempt to express my shared grief at her loss. Words were minimal as she needed to get off the phone to take care of arrangements with her sisters and Dad.
Again I cried; for the years I have been motherless, for the life events I have been unable to share with the woman who gave me life, for my children and now grandchildren who either were cut short their relationship with her, or who never got the chance to be touched by her life.
What can I do to bring honour to these women? What can I say to a wonderful friend and fellow runner who now knows the pain and heartbreak of loosing her mother to a relentless killer? How can I celebrate their life with my life?....... I can run!
I can give my time today and celebrate their accomplishments with my own. I can feel the wind on my face, the rain on my jacket, the puddles dancing with my foot strikes. I can push myself a bit harder as I climb up the hills and feel the freedom of almost freefalling down the hills. I can realize the discomfort of regaining my fitness after a month off from illness is nothing compared to what so many are dealing with. I can rejoice in the knowing that my life is rich in so many ways that don't include the monetary.
With resolve, I changed to my running clothes, I tackled the hills, I coasted the declines, sweat mixed with tears, I melted into the moment, I ran. For you see, there was nothing else at that point in time I could do…so, I ran.






Wednesday, January 07, 2009
Yes, I'm doing the new ME bootcamp challenge and it's been a bit of hit and miss. BUT I'm not letting that stop me. I sometimes think it's gotta be 100% or just forget a bout it! Nope, I'm doing the videos and finding them great. I have missed half (only 4 days gone by) but 50% is better than 40%!!

Every bit will help and that is progress...It's a foggy day in NW England right now so cardio will be something inside.. Hmm maybe another video???Going up and down the stairs, jogging in place...lots of options!!

That is how to look at things, find the positive, the options that work and then work em!! Steppin and smiling along the way!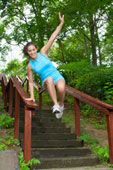 Monday, January 05, 2009
..I'm determined!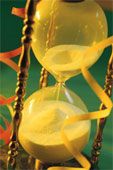 Ahh.. yeah I know the lyrics don't go quite like that, but I'm singing MY song today.
The new year is almost a week old and I'm finally getting to blog about it. It's been that kind of week already.
The flu bug got me just a few days before Christmas and I'm still fighting it and trying to keep from a reoccurance. Cough is getting less and that is a big plus.

I'm not going to stare back at 2008 and say things like, "why didn't I" I wish I had", "I SHOULD have." None of that will help meand will only serve to make me feel bad about me. It's best to turn around and face 2009 head on! I can see the blank days ahead that way and am able to color them as they approach.

There is only page in front of me, and it's labeled..TODAY. I have my pallet of colors and my brush in my hand. I'm taking time to fill the canvas with as radiant a swash of color as I can. I'm determined to make TODAY the best possible.

I've taken time for me by planning my food, making a to-do list and working on through it, setting an appointment time for exercise (going to the gym and boot camp) and also making sure there is time for a bit of fun.

I like having a plan for the day, I like being productive, I like looking at my painted canvas at the close of the day and say..AHHH, now that was great!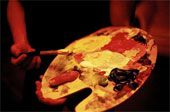 Monday, December 08, 2008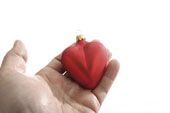 The days are shorter, the nights are longer and it's cold, damp and easy to make excuses to let things go until the new year.
With just a short time to go till January and baking and goodie making next week, why not just say.. " Let the food plan slide and pick it up in Jan with a new set of resolve!!"
Oh NO!!! That sounds like brat talk! That is NOT an option for me.

I have worked too hard to see numbers climb up and up on the scale, on my blood pressure monitor, on my measuring tape! NO.. No NO!

Yes the days are shorter, so that means be organized and plan for what I must do each day. Ok the nights are longer and it's a later sunrise, but that doesn't mean I can't get a move on early... and not just piddle around but be pro-active from after breakfast onward!

Yes, of course it is cold...it's December in England so it's gonna be cold!!! I don't live in a warm winter climate so get used to it and move on!
Damp??? Well isn't that typical for England year round for the most part?? Yep, and I know this.. I guess it would be grand to have several days of nice sunny weather for a change... (just wishing...)

So my goal for the next 23 days is to plan my food, exercise at least 3 times a week. Finish my IT work and have a fantastic Christmas holiday (we close the business on the 19th) Drink LOTS of water, watch the extra stuff, and allow myself PLANNED goodies now and then.

These goals are in MY hands...it is up to me what the outcome of these holidays bring. Keeping positive by reading, focused by planning and distressed by realizing I can be the best me by taking care of me..lovingly. These are my responsibilities and everything else will come into place.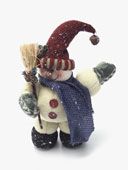 First Page
1
2
3
4
5
6
7
8
9
10
11
12
13
14
15
16
17
18
19
20
21
22
23
24
25
26
27
28
29 30 31 32 33 34 35 36 37 38 39 40 41 42 43 44 45 46 47 48 49 50 51 52 53 54 55 56 57 58 59 60 61 Last Page

Get An Email Alert Each Time HILLRUNNER Posts