Sunday, August 24, 2008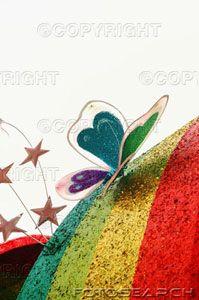 Ten weeks, 70 days.....that's it now.
NYC Marathon is approaching with each new day of traning. I've now finished another week and traveled 39.73 miles in the persuit of that NCY Marathon start line.

The mornings are starting later, the nights are beginning to close in earlier and there is a touch of coolness to some of the days. Where has summer gone? Did it ever arrive over here in GB? Maybe if I remember back hard enough it was here for a few days back in July. But there is something great about running in cooler temps and also running in the rain.

One of the things I like best about running at this time of year is checking on what soon will be my blackberry pickins. Yes, all along the roads and trails I cover I can see the ripening fruit and soon I will be taking walks to gather the late summer harvest. Many times I'll pinch a few berries off the vines as I run by to see if they are sweet enough for a trip back to pick them.

What has this got to do with my NYC training? It's that little bonus I get for being out there. I don't know how many other people see these yummy berries like I do and enjoy a handful of nature's on the road fuel. I like to think they are there for me and a handy carb snack when I need a lift. Just yesterday while out on my 10 mile run long run I was on my extra 1 mile cool down and there provided for me was that little extra blackberry boost to keep me going.

There are other bonuses to being out running, even when the weather is at its worse. Today while out in the mostly cloudy morning the rain showered down but for a moment there was a respite, and in front of me was the start of a rainbow. I hurried to get my mobile camera phone out of my pocket to capture it. Succeeding I secured it back in my jacket when I looked back up to see the full rainbow appear, I hurried again to get my phone, but just as I reached for it and looked back at the sky to snap, the rainbow had vanished!

That got me thinking about how quickly life things can be here, and in an instant be gone. Opportunities, people, moments, can vanish before we have a chance to look back at them. No, I didn't capture the entire rainbow on my camera today, but I did savour the moment of it. I will have to settle for the fraction I did snap, but that is better than just thinking about capturing it.

Not missing out means taking part. In 70 days I WILL take part, I will experience, I will have a rainbow moment!