| | |
| --- | --- |
| | HILLRUNNER's Recent Blog Entries |


Saturday, August 30, 2008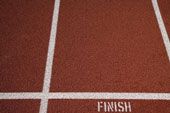 The All About ME End of Summer Challenge ended today. I wanted to do something that would kick start me into fall..to help me be more focused, and to prove something to myself.

This was not an easy challenge. It started out easy with just one thing to do...and then more were added...pamper points were like a reward for doing those things that helped me though the day. The things that gave some structure to the events of the day. It was also reaching out to other people and as this site says....sharing the spark.

I have learned that to do something of worth takes time... patience..persistence...perseverance...and if you fall, get up and press on.

Yes, I crossed the finish line of THIS challenge....and like life there are more challenges and their respective finish lines waiting. I'm lacing up my shoes to be ready!




Monday, August 25, 2008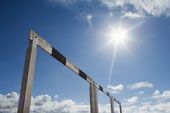 Today is the half point of our team;s 10 Day All About Me End Of SUmmer Challenge. Part of today's challenge is to write a blog about these 5 days.

Starting out slow, doing one thing for each day and then adding another one has helped me to concentrate on the basics. Logging my food, drinking my water, eating a variety of vegetables/fruits, writing a positive message to myself will keep me focused on that which will help me to move forward with my goals.

It's easy to get overwhelmed, but to just keep my mind on what I need to do, a day at a time can make a difference. It's a short time to be challenged so it makes it a doable thing, as long as I stay willing to do it.





Sunday, August 24, 2008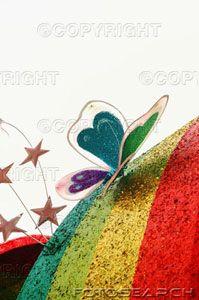 Ten weeks, 70 days.....that's it now.
NYC Marathon is approaching with each new day of traning. I've now finished another week and traveled 39.73 miles in the persuit of that NCY Marathon start line.

The mornings are starting later, the nights are beginning to close in earlier and there is a touch of coolness to some of the days. Where has summer gone? Did it ever arrive over here in GB? Maybe if I remember back hard enough it was here for a few days back in July. But there is something great about running in cooler temps and also running in the rain.

One of the things I like best about running at this time of year is checking on what soon will be my blackberry pickins. Yes, all along the roads and trails I cover I can see the ripening fruit and soon I will be taking walks to gather the late summer harvest. Many times I'll pinch a few berries off the vines as I run by to see if they are sweet enough for a trip back to pick them.

What has this got to do with my NYC training? It's that little bonus I get for being out there. I don't know how many other people see these yummy berries like I do and enjoy a handful of nature's on the road fuel. I like to think they are there for me and a handy carb snack when I need a lift. Just yesterday while out on my 10 mile run long run I was on my extra 1 mile cool down and there provided for me was that little extra blackberry boost to keep me going.

There are other bonuses to being out running, even when the weather is at its worse. Today while out in the mostly cloudy morning the rain showered down but for a moment there was a respite, and in front of me was the start of a rainbow. I hurried to get my mobile camera phone out of my pocket to capture it. Succeeding I secured it back in my jacket when I looked back up to see the full rainbow appear, I hurried again to get my phone, but just as I reached for it and looked back at the sky to snap, the rainbow had vanished!

That got me thinking about how quickly life things can be here, and in an instant be gone. Opportunities, people, moments, can vanish before we have a chance to look back at them. No, I didn't capture the entire rainbow on my camera today, but I did savour the moment of it. I will have to settle for the fraction I did snap, but that is better than just thinking about capturing it.

Not missing out means taking part. In 70 days I WILL take part, I will experience, I will have a rainbow moment!





Tuesday, August 19, 2008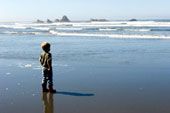 With the images of Beijing in our newspapers, magazines, on our televisions, and computers it gives one pause to ponder.
I ponder about a lot of things when I am out running. Guess it is the time alone and the opportunity to relax and free float my mind.

There are amazing athletes from each country out there in China. They are on the world stage and putting themselves out there to be immortalized for what they can do. Years of mental and physical training have gotten them to where they are at this moment. It has been their dream, their goal, their passion, their drive, their life.

What about my olympic dreams. I don't mean going to THE Olympics...no as I have not spelled the work with a capital O. I'm more interested in another use of the word...perhaps leaning towards the" doing something in such a way that it takes great effort, courage, determination, focus."Making an olympian effort.

My dreams can be just that, elusive thoughts that never grow to fruition. Nothing more than fleeting mind images that wander around but never meet with true action. Enough!

I have dreams and I have taken action to see them happen. I am being accountable for my training. I am being accountable for how I treat my body. It's passed time making excuses and dreaming about being THAT size, THAT number, THAT whatever else I am dreaming. Discipline and being focused is the mindset of someone undertaking an "olympic task".

Look at those images on the TV or here on the computer reports. Dedication, determination, concentration, drive, confidence,strength...... and any other word that you can think of that conjures up power. That is what I see when I watch these games. POWER! Whether the athlete finishes with gold around their neck, or staggers in their attempt. They are amazing.

I am amazing as well. You are amazing too! Just like that torch is lit at every Olympics, there is a torch burning for each of us. Do you see it? Do you even realize it's there? It signals, it beckons, it shows the world that THIS is the time. Never ever let that torch go out in your life. Keep it lit, keep the focus to be the very best you can. Run a little further, push a little harder, eat a little cleaner, be a little wiser. Give more of yourself to those around you, do that job a bit better, be there for someone! Be an Olympian....it's not just a dream!





Tuesday, July 29, 2008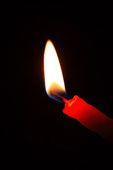 I'm really pleased and proud of my family for responding to my call to a physical challenge. My family is all over 3,000 miles away. My siblings and children were each invited to join me and walk or run at least one mile on Sun/Mon in honor of those in the military who had become a causality of the Iraq conflict.

When I was out running my miles on Sun and Mon I knew I wasn't alone and that made the miles a bit easier. I thought of each of them in their respective US states doing their part. I also thought of the team of runners on route to the AFB near my son's house.

Today I received several emails on how some of the runs/walks went. Each of my family did great. I am thrilled that something I wanted to do lit a light in them. We did this together and it was a good thing.

There are so many people that light a path for me. I am thankful for their words, their lives, their message. They have taken the time to turn around and offer me a light so that my way can be made brighter. Their light when added to my own illuminates what I can do.

When I doubt my ability to do something I am not using that light which has been given to me. Did I even accept the offer of someone's light or did I refuse. I don't want to stumble in the dark on my own... as the saying goes, "it's better to light a single candle, then curse the darkness"

Take the light, so that you in turn can pass it on to someone else!



First Page
1
2
3
4
5
6
7
8
9
10
11
12
13
14
15
16
17
18
19
20
21
22
23
24
25
26
27
28
29
30 31 32 33 34 35 36 37 38 39 40 41 42 43 44 45 46 47 48 49 50 51 52 53 54 55 56 57 58 59 60 Last Page

Get An Email Alert Each Time HILLRUNNER Posts