| | |
| --- | --- |
| | HILLRUNNER's Recent Blog Entries |


Tuesday, January 08, 2008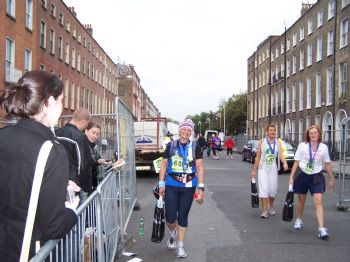 ....Enjoying the marathon

Oh how I really really liked this thought!! "Life is like a marathon. We run and run, not knowing where (or how far) the finish line lies. We focus so intensely on prolonging the race but sometimes--despite our best efforts--the race is cut short. "

Maybe it's because I am a runner...and have run 3 marathons and am preparing/in training for my fourth in April that I can relate to this. In the endeavour that is a marathon it's really pretty simple....prepare and then run. Oh I know that sounds very simplistic, but that is where I think I need to be right now.....keeping things simple.

I can see that lists, preparing for my day, focusing, doing what is infront of me, not getting bogged down with "Oh oh oh....I need to get this done, and that needs doing, and what about fitting that in and when am I every going to get to that!!! "swiming in my mind. Nope...it just comes to left, right, repeat.....left, right...repeat till I get to where I am going.

Yes there have been some serious bumps over the past two weeks. Christmas holiday was interupted by a car accident which made it not feel too festive the second week. However, I do the familiar, I plan and keep the quality of my life up.

I refocused on what is important to me and keep looking ahead to that finish tape. Having run the previous Marathons, and having run London last year, I know the route, I do know the distance, I know what it can feel like, BUT that doesn't mean I KNOW everything about this one. I don't know for sure how I will feel during my training, let alone how I will perform on the day. All I can do is prepare...and plan, and get myself ready for the run of my life, like the good animal I am. YES... I AM enjoying this marathon...and life!






Monday, January 07, 2008


Do I try to make life too complicated? Do I stress myself out with all that I try to do in ONE day? Yep...I sure do.

I realized today that I seem to be always attempting to catch up. I get sidetracked with other things instead of doing the things I really need to do.

How to make the next day more simple than the one I just finished???? Plan for it. Instead of entering the day and looking at it as I look at a mishmashed shelf in my wardrobe I take the time to bring order to it. Very simply I took the time to make a list of those things that are on my MUST do list for tomorrow.

I feel relieved today, because now I know what I plan to get accomplished. I don't have to stare at the day and think....hmm what is it I was going to do? Maybe I'm just anal in this sense, but it brings a calm knowing that I don't have to do everything TODAY! I can arrange things so that I have a plan...and I will work that plan. It doesvery simply, help me to have a direction to my day.






Friday, January 04, 2008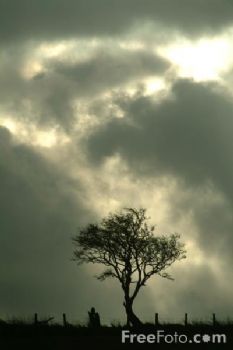 Ok... Back to school...back to the very basics...back to keeping track, staying on track, being honest and real with each day; a day at a time.

I've reset my goal meter to reflect the damage done over the month of December. I'm not going to dwell on that. Too little exercise, not enough water, lack of motivation at times and just letting things slip. That was last year.

Now it's hitting the books, being true to myself, looking at what lies ahead, focus, focus, focus.

I have goals to reach, a new road awaiting and I am NOT going to stumble on the first hurdle. Today I am lacing up, and hitting my goal road. Each step gets me closer to what I am aiming to achieve.
My goals for January:
1. keep to my marathon training runs
2. drink at least 8 glasses of water a day
3. log my food every day
4. no late night snacking
5. loose at least half of the December weight gain

Working honestly to reach those goals!





Tuesday, January 01, 2008


Another year is here. A new opportunity, a page turned, a door opened. With that door opening, another one has been walked through. I've passed through the room called 2007. What did I learn, what have I done with the year I spent in that room?

My running brought me a list of personal bests: I ran my fastest 10K, my fastest half marathon and my fastest marathon. I ran more miles in one year than I ever expected, I broke 1245
miles. I participated in more trail races/challenges than I did the year before. I found out how much I enjoy running off road.

My blood pressure is under control with exercise and medication. I have more stamina then I ever had before.

I learned that HAVE to exercise regularly. My husband and I joined a gym at the end of Nov of 2006 and have been enjoying the vast assortment of cardio and ST equipment,classes and information.

My weight has slowly changed by only 10lbs. The hypothyroid condition still makes it hard to loose weight. I keep learning and reading and found out more information than I have before.

So, now that I have stepped into the 2008 room what do I hope for? What are my goals? What can I DO to make it great?
I can work my marathon training program consistently so that when 13 April comes along I am ready and run the London Marathon in a record time.

I can log my food and keep real with my intake so that I can see a change in my weight. That's being honest.

I can read positive and inspiring information each day to keep my inner self, that warrior within, charged and positive.

I can come to SP each day and be encouraged by the other members, I can post a blog on a regular basis, I can read other SP blogs and pages.

I will make traveling through 2008 a one day at a time experience with each day being used to its full extent. That is the best goal of them all. To live to my best each day.









Saturday, December 22, 2007


Less than a handful of days until Christmas. Already the 22nd and still have some things to finish up. A bit of wrapping, little bit of baking and lots of house cleaning.

It was good to get to the gym twice these past couple of days. The weather has been so cold, with lots of frost on the sidewalks and roads making a bit of outside running harder. I won't be able to use that excuse much longer as marathon training will set in.

With the holidays comes food that I don't normally have through the year. Yes, I will have some and also know that with that choice comes the choice to watch the amount, keep the exercise level up and drink lots of water.

I'm balancing out the exercise, proper food with some inspirational reading. It brings a balance to my days and helps me to focus on what is important to me. I also will be doing a sharing in the Christmas Eve service and am writing the final draft.

I'm looking forward that while completing Christmas preparationsI will have a sense of calm. Hubby and I have planned the next couple of days to include the necessities plus a great outing to downtown Manchester, UK Christmas Eve morning. The atmosphere is great, the lights are magical, the smells warming and it just makes you feel great. Time will be made for running Christmas morning with a friend and then again during a fancy dress encouraged fell run on Boxing Day.

Yes, its a balance act and I am going to focus on the less stress mind set. This is such a special time and I'll soak it all up.



First Page
1
2
3
4
5
6
7
8
9
10
11
12
13
14
15
16
17
18
19
20
21
22
23
24
25
26
27
28
29
30
31
32
33
34
35
36 37 38 39 40 41 42 43 44 45 46 47 48 49 50 51 52 53 54 55 56 57 58 59 60 Last Page

Get An Email Alert Each Time HILLRUNNER Posts