| | |
| --- | --- |
| | HILLRUNNER's Recent Blog Entries |


Tuesday, September 04, 2007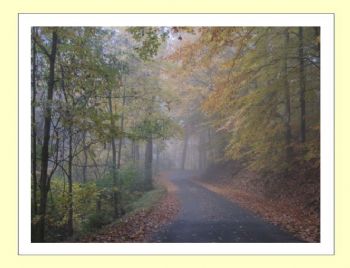 I want to see progress this month so here's my goals:

1. do something outdoors every day
2. Add to Running scrapbook to bring it up to Cardif Half
3. Finish counted cross stitch project.

I didn't put a specific weight loss goal as that gets me disappointed when I don't see it happening. So it's making wise choices. It's not just popping something in my mouth with out thinking about it. Results will happen. Going to see GP for bloodwork again and open to what the test say.




Saturday, September 01, 2007

"On the tough, scenic 14km course that takes in spectacular mountain scenery, starting and finishing in Fitz Park, in Keswick. Following sustainable bridleways, the course follows the Alpine splendour of the River Greta, before ascending for 5km into the high, hanging corrie of Glendeterra sandwiched between Blencathra and Skiddaw. The graded descent back to the finishing arena gives superb panoramic elevated views of Derwentwater and the Northern Fells."

How's that for a great discription of what I took part in today! Words simply don't discribe the experience.
I am very pleased with today's results. The rain held off, I stayed upright, I got passed the rocky shelf bit, and I did a 21 minute Personal Best over last year!

It was a definatly a challenging course and I was amazed at how I was able to keep my pace up. Infact, after I got to the highest part (8K) my speed increased with each remaining mile. That might have something to do with the fact that now I was on the descent or flat part and could relax a bit and just move!

This was a real confidence booster. It was a job well done and I had a blast!





Friday, August 31, 2007


Sometimes I am able to keep things juggling and move smoothly from responsibility to responsiblity. Then there are times like this past week and a half, when I can't seem to keep all the plates spinning or the balls juggling without dropping some.

Does that mean I'm failing, loosing ground, "falling off some wagon", giving up, sitting cross legged on the ground and not moving with my head downcast? NOPE!

Oh I do feel as though I've slid about 1,000 feet and am trying to play catch up, but I DID get lots of things done. My 24/7 life is where I live. It is what has the most priority over anything else. There are times when one responsiblity is going to take over. This past week it was our business stuff that meant I was going to spend more time working on it. Everything else needed to be put in respective

So what am I doing to ease any anxiety about getting things done? I am re-orgainizing my priorities, putting things to a list, keeping focused on what I am working on, getting a job done one at a time and seeing results.

Oh I had wanted to have so much done this past month, but it's ok with what I did get done. I've made progress on the craft projects that were my focus. I go forward a day at a time and regain ground.








Saturday, August 25, 2007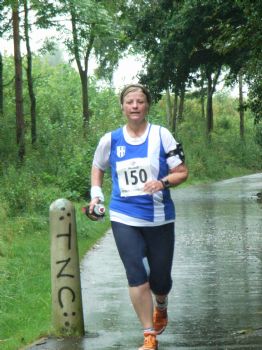 A year ago today I signed up for SP. I was looking for help with losing some more weight. Someone had made mention of it in a running website thread. I followed through and logged in to SP. But that is about all I did.

It took me another 2 months to finally get started with all the site had to offer. I began learning, reading, setting goals, growing stronger. Weight has only slowly come off of me due to some health issues but with the information I have gained over the most recent months I am taking action to see if I am getting enough medication for my condition.

When October comes around I will mark that as my real one year committment to SP and improving my life.

I am thankful to where I have come and to where I am headed. I am a strong, powerful woman and SP has played a major part in it. Thank you to all those who have touched my life, inspired me, encouraged me, helped me along on this journey. You have each touched my life and I have been changed because of it.





Monday, August 20, 2007

Running should be something that is enjoyed without comment, whistles, tooting from cars/trucks, harassment or any other kind of unwanted and unsolicited attention. This isn't most often the case. It seems that for some unknown reason, certain individuals find the need to step into my running moment with their attention seeking behaviour.

As for the most part, I run alone and I enjoy using my iPod to motivate me. The music is at a level that I can hear what is going on around me. I am acutely aware of my environment and can hear this unwanted attention.

Most often when any of the above happens I am on the road running and the passing car/person is not anyone that I would ever see again. I let it pass and just continue on with my exercise.
However, when the incident happens on my own patch, closer to home, and someplace that I run frequently I don't let it slide so easily. This is indeed what happened to me recently.

I had gone out for an easy paced run and had completed the steep hill climb back up into my village and only had about a half mile remaining. I noticed an older man standing in his open doorway and saw that he said something. Being polite and not wanting to just ignore him I turned off my music and said excuse me. He then proceeded to insult me. I couldn't believe my ears and told him he wasn't very nice and went on with my run.

His rudeness lingered on with me for the remainder of my run. Once home, I knew that I would be following up with a visit back to him with a face to face discussion and note. With the prepared note below I went round to his house.

"Sir:

I am the athlete who ran past your house this morning. I was finishing up a 3.5 mile recovery (meaning slower) run to prepare me for a 10K race that I will be taking part in this weekend. You were standing in your doorway and said something to me. I stopped, turned off my music so I could hear you. You pointed to me and said, "fat" I replied, "Excuse me?" You then repeated it and pointed to your stomach then mine, saying "you're fat".

I don't even know you, and you don't know me, so why would you interrupt my morning exercise to make such a rude and thoughtless comment? I am absolutely shocked! My reply back to you was, "That isn't a nice thing to say!" and I returned to finishing my run.

I run to make myself a healthier person, not be subjected to the sort of remarks that you made. I am insulted by your words. Your very unkind and hurtful words were those that most often come out of the mouth of someone much younger than you. Age should make someone wiser, not be used as excuse to say whatever is wanted. "Think before speaking" is a very wise adage and one that you might consider using.

I am an athlete and I run because I can."


The man looked shocked to see me back again. I made sure he remembered me even though I was all showered and changed from earlier. He quickly and abruptly apologized to me if he had hurt my feelings. I told him he did and that what he said wasn't nice at all. He said he was only trying to be funny. I told him that what he said wasn't funny. He mentioned he was 90 and I told him that should be even more of a reason for him to not say something like he did. I told him I lived in the village and would most likely run past his house again and didn't want to hear any other comments like that ever again. He said he wished he could do what I was doing. I told him THAT is the type of comment I would much rather hear than what he had said.

I think he was shocked by the fact that I came back to his house, stood my ground against his bullying comment, and confronted him. Maybe he is used to saying things without any consequence to his action. Maybe he is a lonely person who just is mad at everything and takes it out on whoever is passing by. Maybe he is just rude and has always been that way. Maybe he just felt safe standing on his own doorstep and saying anything he felt like to anyone whenever he felt like it, without any consequence. Whatever the reason, I don't think he will be making comments like that again to me and hopefully anyone else!




First Page
1
2
3
4
5
6
7
8
9
10
11
12
13
14
15
16
17
18
19
20
21
22
23
24
25
26
27
28
29
30
31
32
33
34
35
36
37
38
39
40 41 42 43 44 45 46 47 48 49 50 51 52 53 54 55 56 57 58 59 60 Last Page

Get An Email Alert Each Time HILLRUNNER Posts