| | |
| --- | --- |
| | HEALTHYASHLEY's Recent Blog Entries |


Tuesday, December 14, 2010
So here he is. The other love of my life.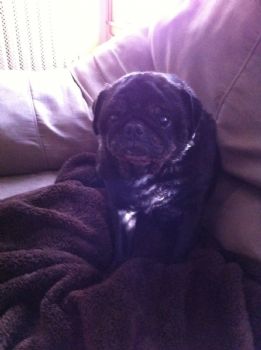 I have had him since college and he is a little old man now. He sleeps on the couch all day like prince of the house. I don't know what I would do without him. Just had to share his supreme cuteness with you all.






Tuesday, December 14, 2010
This weekend was an interesting affirmation of why I have been doing this. Lately I have been feeling "fat" again. What does that translate too exactly? Well I went from an apple shape to an avocado, why do we have to use food references for shape even if they are still healthy foods??? Anyway, I am feeling VERY bottom heavy. I am very happy with the top of me. When the boobs started to disappear I got a bit panicky but they have stopped doing that and I am happy where they are at. The spare tire and hips are what is really chipping away at my self confidence. I really don't care what my numerical weight is anymore when I get down to a healthy size I just want the tire to go away. That is when I will stop. Clothes are starting to actually look good on me and I am learning how to dress my body type. I get excited when I can get into smaller sizes but just because I can get them on doesn't mean they are flattering so I am worrying less about the size on the label.
Saturday night my friends took my out for my birthday a week early. My best friend is going back to Colombia for his sister's wedding, which is on my birthday, so we decided to celebrate before he left. I went shopping that morning for my fiancé, he needed a work shirt and is working 100+ hours a week so he didn't have time to buy it himself, so of course I had to try a few things on as well :). I have learned clothes can look so different on the hanger so I tried on this very simple V-neck shirt that was a bit flow. It LOOKED AWESOME. I bought it and this cami with a delicate lace detail around the neck that is so not me but I am trying to step out of my shell.
I wore my new shirt with some jeans that look really good on my new body, cute boots, blew out my hair, and I was feeling pretty hot. That doesn't happen often but it should. I went to the grocery store on the way to meet my friends and let me tell you it was a bit overwhelming. Men where literally falling over themselves to help me. Men in line where smiling at me and asking me if I needed help, the manager came over and asked me if I needed anything, old men where smiling and winking at me when I walked by, women were glaring at me (I have decided I am not longer letting women be the enemy so I smile back, we should all appreciate each other!). Honestly it bordered on creepy. This is the first time I have experienced this and it made me feel awesome but it also made me a bit sad. Do I really have more value because of what I look like? No. The harsh reality is looks do matter a great deal in our society. Life is easier when you look good. All this time I have been saying it shouldn't matter, that I don't care what people think of me but I do care. It is nice to be appreciated. To not be looked at and ridiculed for being heavy. To just feel like a normal woman having a good hair day. I hope as I adjust to my new looks that I am able to reconcile this. I used to tell my ex husband you can tell when a person used to be really overweight because they look at you, not through you. People who have never had a weight problem tend to look through morbidly obese people, like you don't exist. I vow to never become a person who values myself or other people solely based on looks because I know how much that hurts.
This was supposed to be a happy blog, damn my over analytical brain. Nights like this are what is keeping me going. I might not be losing as fast as I would like but I am doing it, period, and I am NEVER going back. With every pound that melts away I am rediscovering me and I like myself now. I never thought I would feel that way. I LIKE MYSELF. What this all boils down to are those words. When we choose to stop punishing ourselves and hating ourselves we will be free. It is all about self love.






Thursday, December 09, 2010
I am not a big joiner by nature. Challenges give me anxiety. I don't join anymore teams because I have a hard enough time keeping up with the ones I am on and then I feel guilty like I let people down. I am a big goal setter. I need goals to keep me feeling like I have a purpose. One of the things I like about myself is I am very realistic about my faults and where I need to improve. It can be hard to face sometimes but you will never get anywhere in life if you don't make changes in yourself when things aren't going the way you would like. Opportunities exist for everyone, it the people who show up to take them that get them. That being said I decided to restrategize and here are my goals/plan for keeping on the path to being healthy.

Keep drinking all my water. I have been doing well with this and my skin has never in my life looked this good. Yeah me.

Eat protein for breakfast everyday. I tend to grab something carby, like a whole wheat english muffin, for breakfast because it is easy and then I end up hungry mid morning.

Pack my lunch. I am the most successful when I do this. When I eat the food at work I lose less weight. Period.

Not eating out more than once a week, for ANY meal. When we eat out I can't control the preparation and portions as well. I feel like I paid for this steak so I should eat all of it and that is how I got fat to being with. Also when I did the math on how much we spend on takeout lets just say I will have a lot more money in my wallet!

Get in all my fruits and veggies. This is harder for me than it should be because I don't like to throw away produce. My fiancé only eats one meal a day at home, the rest he eats at work, so if I buy a bag of carrots they go bad etc and then I get mad I wasted them. I need to find a better way to do this. Maybe more frozen veggies...hmmm

More creativity in the kitchen. I tend to fall back on the same easy to prepare meals and then I get bored. Once I am bored that is a big problem for me because I will want to eat out. Hence the evil cycle. I am a rocking cook so I need to show myself that same love I show other people!

Focus on me more. I will always put myself last and I have to stop doing that. Period. If I don't take care of me I won't be around to take care of anybody else. Ashley, take care of you. NOW

Move more. I was doing awesome before my grandmother died. Going to the gym 5 days and really enjoying it. I felt better when I was working out. No aches and pains etc. Then I spent those 2 weeks back in my hometown and just stopped. That combined with having someone smash in my car window at the gym the night before I left to see her I have just not wanted to go back there. I need to suck it up and go and I know I will be back into it again. I feel less stressed and sleep better when I work out regularly.

Sleep, that is a big one. I am always thinking. I can never turn my brain off. I get around 4-5 hours a night most nights and I am exhausted all the time. This negatively affects my whole day. I read recently that when you are over tired your body secretes more of this hormone to make you hungry to try and get energy. Not good.

Me time. I tend to put off the things I love that help me unwind. Reading, my art, working on my business. I need to bring those things back into my weekly activities.

Friends. Fostering the ones with people that are a healthy relationship and letting go with the ones that are not. There is only so much time and energy I have to give and I am not going to waste it on people who don't deserve it.

Have a great day my friends. Thank you for being so supportive and wonderful and helping me to stay positive and motivated. Hugs, Love you guys.





Wednesday, December 08, 2010
I have been writing this blog in my head for a few days but after just having a "friend" really upset me I decided I need to write it now. So my birthday is December 18th. This is a ridiculously busy time of year for us at work so it is always hard to celebrate. My family basically never acknowledged my birthday after the age of 12 so I have abandonment issues with people and my birthday. When you are a week from Christmas people tend to forget and then give you the combo gift in Christmas paper that they scribbled Happy Birthday on the bottom of the tag as an after thought. FYI if you have a friend or a child who is in this situation. Save them the therapy bills and buy an actual gift or card that you put some thought into, it will make them feel like a million bucks.
So Saturday my friends are taking me to this new polish restaurant to celebrate and then on Sunday night I was supposed to meet another good friend who is separate from that group of friends and it would be weird to invite her because she doesn't know anyone and she would feel very out of place. We made the plans for Sunday 2 weeks ago. I just texted her to confirm time and place etc and she tells me "well I can give you from 3-6 PM because I have to go meet another friend later. This is a person who constantly whines to me about how all of her friends are mean to her and blow her off. They never want to make plans with her. The person she is meeting is the one who specifically blows her off the most. It is taking all my personal self control to not tell her where to go right now. I am the only friend she has that supports her unconditionally. Never blows her off, treats her with respect and tries to help her out. She is a very difficult person to be friends with because she is very negative and controlling and I still try to overlook that because I think in her heart she is a good person and she has had some serious trauma in her past. I am hurt and it made me think about a good conversation HEYPINK and I had earlier.
Do people really want and respect honesty? So that is my question. When you came on SP are you looking for people to be real with you and help you see through your excuses and issues and really get to the root of your problem? Or did you come here to be told time and time again that its ok to eat horrible and not work out and you are so depressed so people faun all over you? So here is some honesty, I see a lot of both. In the future if I am whining none stop and not losing any weight I ASK YOU call me out on my BS. Tell me to stop whining and get over it and start tracking my food and drinking my water. I am not talking about meanness masked as honesty. There is a difference between being cruel and hurting people to make yourself feel better and helping a friend to see the light on a flaw or an issue and genuinely wanting them to improve themselves.
I respect honesty above all else. In my partner, in my friends, in my colleagues. If I screwed up at work I can admit it. I don't screw over my friends. I have a VERY hard time trusting and attaching to people. If my trust is broken once, I am done. I can cut a friend out of my life in a second and never look back but if they treat me with the love and respect that I give them I will do anything for my friends. I am extremely loyal. I know my hardness is a defense mechanism. When you are abused you make a shell so people can't hurt you, ever. It is hard for me to let anyone inside. That is why my blogs are so good for me. They are my truth, my reality and I am stunned I share them with anyone. I tell you all things the people close to me don't know about me. I want to call my friend right now and really let her have it and tell her she is a hypocrite. Then my manners kick in and say it won't solve anything. She probably doesn't want the truth.





Wednesday, December 08, 2010
I have been obsessed with food as long as I can remember. My mom found my 5th grade writing assignment a few weeks ago and she read it to me. It was talking about who I am. Apparently I was very self conscious even then, I didn't like mean kids (still don't lol), I loved boats and sailing (no idea where that came from we never had a boat and I despise both) and I loved to cook. One of my fondest memories was after reading the book "Stone Soup" my grandmother helped me to recreate the soup in her kitchen and we sat down to eat it in my tiny tea set bowls at her table. She wouldn't let me use both barley and potatoes though because that would be 2 starches and that is just wrong :). That is so her and makes me smile just to write it. I spent many a Saturday in her kitchen in my little red apron she made for me baking up a storm with her whole wheat flour. That apron is one of the things I took after I lost her and I will post a pic of me in it when I get to my goal weight. It is very cute.
My first job was scooping ice cream which I am thankful for because it made me pretty indifferent to it now. I can take or leave it pretty much and for years after that summer even the smell made me nauseous. I moved on to working in a snack bar and restaurant and to this day that is still my most favorite job I ever had. I found great joy in working the line with the "real" chef's and making people happy with food. Now that I think back on it I liked the actual cooking more than eating and I had a semi-healthy relationship with food. My binge eating started in my late teens and was more an emotional manifestation than anything. At night my best friend and I made caesar salad table side in a fine dining restaurant and we loved it. That is a pretty cool job for a 14 year old girl. I felt so grown up. She told me a few years ago that is still the most favorite job she ever had and now she is some big deal executive somewhere. Isn't it funny how we give up our passions to take safe jobs?
Today I work around food every day. Good, high end food. We are a certified green company and all of our food is organic and local which makes me feel good to be able to be a part of something I believe in. However I am too far removed from the food aspects. I sell it and get to design the parties, write menu's but I miss the creativity of working with the food. The joy I get from feeding people healthy food. I am also a baker and I have decided it is time to launch my own company. It is rare to find someone who is a good cook and a good baker. The 2 styles are so different. One requires creativity and an understanding of ingredients. It is an artform really. To be able to take what is in front of you and create is a lot more difficult that you would imagine. Especially if you can't fall back on fat to create flavor as many chef's do. Baking is the opposite. It is precise, measured. The science behind rising dough or creating a crisp crust is fragile and experimentation still has to follow rules. Chef's tend not to like rules. I like both. My fiancé and I have come to that point we are tired of working for other people and I have started writing our business plan for a specialty food company. I don't want to give away my ideas but suffice it to say it will be a fun venture and when I have it up and running I will tell you all about it.
What I am finding a bit daunting is how to reconcile my healthy lifestyle with a literal need to taste and eat some of these foods. You can not create recipes without eating and even though I choose to be healthy I need to sell items that are not always going to be. Yes, indulgence items are a necessary part of life and I will not be successful if I don't offer them. I really don't want to live in a world where I can't have a piece of chocolate cake ever now and then. Finding my way in this is still a work in progress and although it intimidates me I am determined to find a way to balance my work and my health. If I can do it surrounded by cakes and brownies you can do it too.



First Page
1
2
3
4
5
6
7
8
9
10
11
12
13
14
15
16
17
18
19
20
21
22
23
24
25
26
27
28
29
30 31 32 33 34 35 36 37 38 39 40 41 42 43 44 45 46 47 48 49 50 Last Page

Get An Email Alert Each Time HEALTHYASHLEY Posts