Monday, June 04, 2012
Today was a good day to get ahead and beat Red.
My lunch: Filet of Salmon with onions, apple, a pita with some soy butter, and some milk.


This still feels like a big meal to me, but I don't know if I should cut anything out.

I finished my strength training this morning, then did a 14 minute cardio workout. Later I went on a 2 mile run with Puck.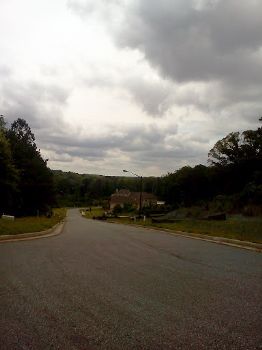 Halfway through my run.

I have been using the MapMyWalk app that records my distance, time, and elevation on my phone while I run. Pretty cool! Even gives me my calories burned.


I got some shots of my running partner too. This is Puck! He is a Cattle Collie.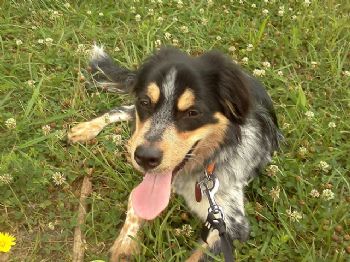 Halfway through we took a break. I think I wore him out!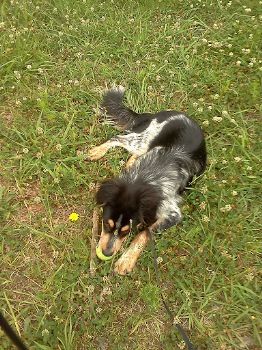 Playing with the ball he found.

I can tell I will be sore tomorrow, but I will take an aspirin before bed and that should help a lot.