| | |
| --- | --- |
| | HAKAPES's Recent Blog Entries |


Tuesday, March 05, 2013

Running is a habit I developed 2 years ago. I never was a runner before, and still, my body is better at other types of exercises. However, it's a practical exercise, only needs my shoes, no big money investment needed, can be done all day long in all weather conditions, wo commute.
I stopped for a moment to climb up to this tower to enjoy the view. Had some hard time to catch my breath during talking. Elevation: from 390m to 556m, 10K, 60 min, 800 kcal. Plus running up the tower in the middle!





Monday, March 04, 2013
Sometimes, when I talk about my habits to people, on what I have developed over time, and how is my day looking like today, I often get a comment on my strong willpower.
And about my discipline.
And how much attention I give during the day to live healthy.

And as I listen to these compliments, resistance builds up in me more and more... and I just don't know what to do with a compliment on my willpower. Or on my discipline. As I don't do any of these on an average healthy day!

In the contrary.

I do these activities completely in brainwashed, unconscious, auto-pilot, non-thinking way.

Do you think I could focus to do a list of 20+ healthy things on a day?!
I could lift a spaceship like a Jedi knight with all that willpower...

And that's the whole point of it:
It's a habit, because it doesn't need willpower, or discipline, or focus.
HABITS HAPPEN AUTOMATICALLY.

Of course, it needs energy, time, commitment to develop actions to happen habitually, without thinking. However, it's not that much, and habit development itself is already an automated process for me.

When I develop a new habit, I only focus on ONE single thing.
Usually it less then many people do around me, as they love to multitask and focus on many things to change at a time. This process didn't prove to be successful for me - when I focused on several things at a time, I had to focus on those things ALL the time.

Now, I just focus on ONE thing at a time. Then it becomes a habit.
Then I don't focus on it anymore. And I focus on the next ONE.


My practical advice:
Try this experiment.
If you have 5 new actions you wish to do (... I know it takes courage to wish only 1 thing, so I assume you have five), and you have one month; instead of focusing on all 5 things during the whole month, just focus on 1 thing, for 1 week. Then the next week, the next one. Yes, it's 4 weeks in a month, so you probably need to drop one of the 5. :-) If you decide to try it, let me know, I'm curious about your feedback!


Monday = New week, new possibilities!

This week my focus is BLOGGING, everyday!
And that's the only focus I have! :-)

I'm inspired a lot about your comments on my blog, thank you a lot!
And happy habit development for everybody!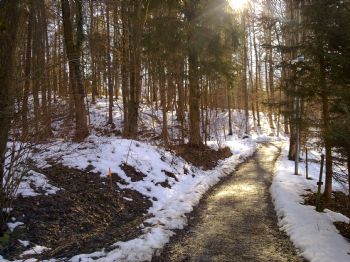 Let's get moving!

What do you focus on this week?






Sunday, March 03, 2013
As we blog about habits this week, and I have read already many blogs about habit development, I thought to share some experience I gathered in the past two years.


1. A SMALL ACTION goes a long way
Think about a small action to form a new habit. Instead of 1h exercise, just stick to a 10 minutes. Instead of eating healthy meals, stick to eat an apple every day. Once the small action is established in your daily routine, you can scale it up.

>Last year I decided to brush teeth immediately after breakfast, to clean away the food taste from my mouth, and reduce hunger. It sounds like a very silly, and small step towards a healthy lifestyle. However, it had great benefits - it closes the meal, prevents further hunger, encourages me to stay away from food for longer (instead I drink). And, it's great for my teeth!


2. TRACKING is key
I experienced that if I track daily whether I did my new action or not, it increases my success rate to double. It can be different ways of tracking, in a paper diary, on an A4 sheet on the wall, in a smartphone app, or here in SP.

>I have friends, who's natural tendency is to play with Excel sheets in their free time. I don't have this built-in data eating desire, but I realized that tracking improves my success rate, so I do it. Usually I stick a paper on the wall, so I can see it every day.


3. Use a DEFINED PERIOD to form the habit
I see that I need approx. 1 month to arrive to a level when I have almost zero resistance to do my new action, so I usually do 30 day periods. During this period, I do the action no matter what. After this period, if I don't like it in the end, I abandon it, but during this period, I contract myself to do it anyway.

>When I started with running, I decided to get out to run every day for 10 minutes, no matter what. Now, I don't run every day, I think it's healthier for me to run every other day, or to make 5 day strikes and then 2 days off. However, to get into the habit of running, for 30 days, I ran every day. I remember I was on a business trip in Germany during that 30 days. Our meetings finished very late, and by the time I had time for myself, it was already 1 am. I was the only single person in the dark streets, and I only ran 10 minutes exactly, not a second more, but I did it.


Today we went to Lassnitzhöhe, and made a 2h walk in the neighbourhood. The sun was strong, it was fresh, and the air was amazingly clear!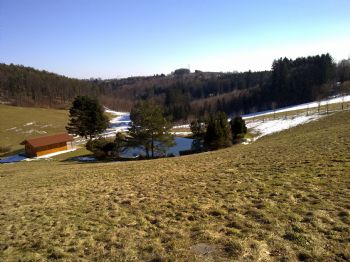 Do you have some tips for habit development from your experience?
Please share it here, I would be happy to hear about it!






Saturday, March 02, 2013
This week we write about habits every day in the Winter to Spring 5% challenge.
So here it is about Saturday! Some of my habits that I formed in the past to years, and I follow now, and how I did today.

EXERCISE
Daily exercise - 30 min running, speedrope, warm-up
Track exercise - the run in Endomondo
Learn POSE method of running - did POSE exercise before the run
Exercise together - we did together with my fiancée

NUTRITION
Shopping healthy - in the shop it was "the thing to do". If I look back how I was 2 years ago, it is amazing - we returned home with a big pile of salads, vegetables, portion controlled, and low cal food.
Eat salad/veggies every day - I made a big salad for us with Ruccola, bell peppers, corn, apples, lean ham, cheese
Healthy snacks - granola bars, banana, dark chocolate
Track calories - I tracked first part of the day in SP, the rest maybe tomorrow.
Keep calories in budget - I can only see tomorrow, I think it will be only "just-in"
Weigh myself in the morning - done
Wash teeth after breakfast - skipped :-(

RECOVERY
Daily meditation - just comes now
Eat 8 cups of water a day - done, but includes 2 cups of Roiboos tea, and 2 cups of Twinnings tea, not pure water
Sleep 8 hours - done
Drink tea, coke, coffee only in the morning - done

OTHERS
Blogging - I didn't blog weekly or daily lately. This week is the time to come back!
Weekly weigh-in for 5% challenge - done
Check-in to 5% challenge forum - done
Comment on blogs - still to do

Funny thing is, for most, I really have to think about them. Which means, they are truly habits!

The most recent habit is daily meditation, which I formed in December/January this year. It's still in the phase when it needs some attention. Today, it is again the last thing I do. I prefer to do it first thing in the morning, then it's for sure in, and I don't have this struggle against my tiredness, late evening, or just "how long this day was". However, doing it in the evening makes a wonderful closure for the day, and makes my sleep better.

This is a pic from today! Here in Austria, it's spring, but the snow holds on strong from last week. A little snow just makes it more exciting, doesn't it?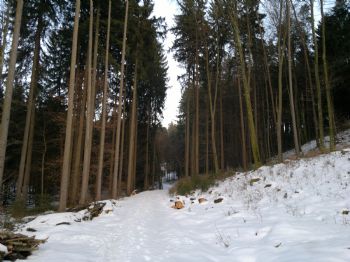 How was your Saturday habits wise?





Monday, February 04, 2013
Just an energetic hello from my daily run!
Enjoy the snow under the pine trees!
See my post below on meditation for "relaxed" input!



First Page
1
2
3
4
5
6
7
8
9
10 11 12 13 14 15 16 17 18 19 20 21 22 23 24 25 26 27 28 29 30 31 32 33 34 35 36 37 38 39 40 41 42 43 44 45 46 Last Page

Get An Email Alert Each Time HAKAPES Posts