| | |
| --- | --- |
| | HAKAPES's Recent Blog Entries |





Friday, July 08, 2011
(Thu, July 07, 2011)

Tonight I worked until very late, and it was already 9pm when I arrived home.
Running was on my schedule today, and when I finally got out, it was already 23:15pm.
I love running at night, the only downside is the difficulty to make photos.
It was a great warm summer night, no wind, and the street lights. It's a very soothing ambiance.
Nobody on the streets, only me.

I chose a direction that I haven't done for long, I put on some new music, Gossip - Music for Men, and go. I put an easy distance for now, 10K.
I know, it sounds strange, but 10K feels like an easy distance these days.

What I forgot was that the last time I took these streets and direction was when I was doing 3K. And after 3K, I reached the border of Gleisdorf, and the forest road begun.
Hm, what to do, as there it was almost complete darkness.

A little exploration never hurts, so I took off my glassess, to let in even those last rays of light, took off the music, so I can hear where I step, and I ran forward.

This was a really new experience, running in darkness, in complete silence, 95% of my energy spent on focusin to stay on the road.

It was very really strange to listen how my shoes touch the ground, and decide about the terrain, and whether I am still on the road based on the scratchy sound of gravel.

I continued for about 1.5K like this, but then, when the road was going really into the forest, I decided to turn back. I couldn't even see if there is a tree in front of me or not.

Running backwards was again fun, because in this darkness it didn't help much that I just took this road in the other direction.

I noticed that I am much more aware of how I breath, how I put my feet on the ground, how my body moves, what do I do with my hands.
I realized that it is no joke if my arms are also tired after running, as I keep them in a 45 degree position for 1-2h.

Due to the heat and the no wind, the run felt much harder then usual.
After I reached back to the town, I decided to run towards another forest I explored last weekend.

Wow, that was a revelation. Running just outside the forest, near the trees, I benefitted from the cool air flowing down from the small hill covered by the trees.
It was like switching on the air condition. My speed increased, my breath get smooth, and the overall experience switched from good to great.
It was really fun to run trough this cool air, feel where it goes, and also experience when there was no more of it.

This is the main square (Hauptplatz), at 23:15pm, from where I start every day.






Thursday, July 07, 2011
(Wed 06 July 2011)

I can mark several bonus points in my healthy lifestyle day.
Looks like the system starts to work by itself, and those many things that was so much energy for me, are now happening as default.

For BREAKFAST, I ate my usual low fat milk, oat cereals, with some ham and puffed rice. Quick, nutritious, balanced.

During the day, I drank a glass of WATER before reaching for snack, and 5 times out of 7, in fact I was thirsty. 2 times, I ate the snack anyway.

My scale was with me at LUNCH, and without major resistance, I just weighed my meal. I had some comments from others - even after months of public scaleing they still comment, but these now just bounce back from me. I just reply with a smile, and let the comments fade away, and just do my thing.
I realized, that 600 g of rice-cake is probably too much. So I cut it in half, put aside one half, and only ate the other half.

For DINNER, I realized that I am close to my calorie budget, so I decided to eat some lettuce salad for dinner, and tomato-olive salad. Both were in stock in my refrigerator. I was not feeling hungry afterwards. I had also balsamico salad dressing, which I started to like, and is low in calories. Before, I always took some creamy dressing, which in fact just brought in the calories that I saved with the salad.

When I had no time to log in to TRACK, I jotted down on paper my food to eat.

In the evening, I got a surprise invite for a DRINK. I didn't hesitate too much what to order, I ask for cola light, and if they don't have, I go for water. As I had dinner before on time, I just closed the menu and didn't bother with ordering.

In the evening, as this was a rest day for running, I went for a walk for my daily EXERCISE, and enjoyed the nice and warm summer night.

What I noticed at the end of the day that all these things were happening naturally, without any major energy to put in from my part.

Now I am working on my motivation, as I am in stage 3, and am curious, how it adds to what I already have.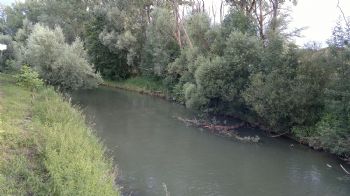 First Page
1
2
3
4
5
6
7
8
9
10
11
12
13
14
15
16
17
18
19
20
21
22
23
24
25
26
27
28
29
30
31
32
33
34
35 36 37 38 39 40 41 42 43 44 45 46 47 Last Page

Get An Email Alert Each Time HAKAPES Posts