Saturday, March 29, 2008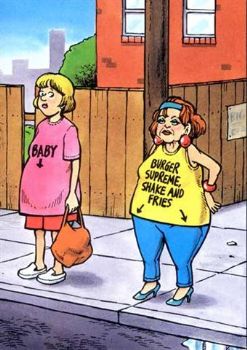 I made it to the gym and only had to go blow my nose about 300 times. I loathe cedar or whatever the hell is in the air right now. I am so happy that I went, though. My trainer is super cool and helps make the time go by fast.

Today we did the following-
One billion lunges
One billion lunges with weights
One bajillion push-ups
Two kajillion step-ups with weights
A little stretching

I am slightly exaggerating, in case you couldn't tell. It was seriously hellacious, though. I like to do lazy, fat girl work outs like sitting on the stationary bike for 30 minutes while watching reality shows OR doing 10 reps of weights then resting for a minute, texting someone, drinking some water...rinse and repeat.

Oh, how my chunky butt will ache tomorrow!