Monday, October 27, 2014
Yesterday I showed you where I walked down to the main road. At the end of the road is a stop sign and when the kids walk with me we always have to touch the sign before heading back.

Here is what I see when I turn and walk back to the other end of the road.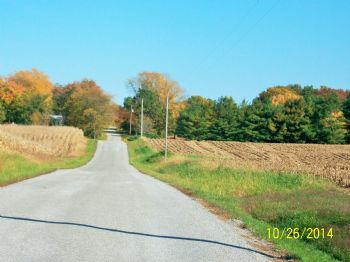 I'm heading back towards home.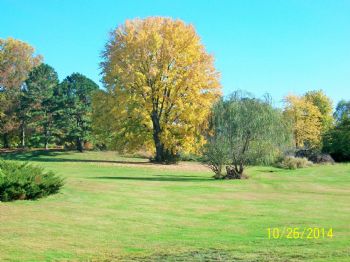 This is across the road from my house.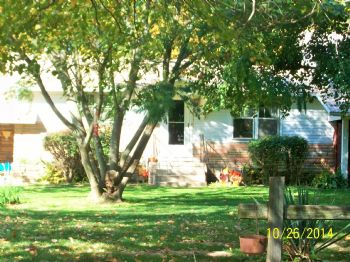 This is my house. My DH was raised here and we moved back to live here 22 years ago.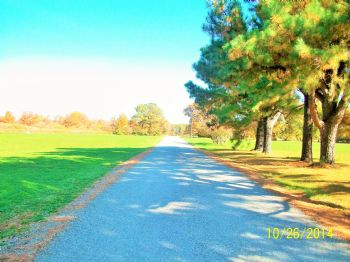 Now I walk down the road to the end of our property.





My DH has been trimming trees and were going to have a cookout here in a few weeks when he burns it all.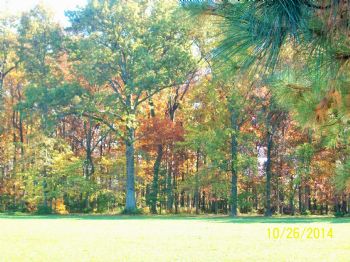 I like to go for walks in the woods but right now I stay out of there so I don't disturb the deer. I don't want to run into a buck.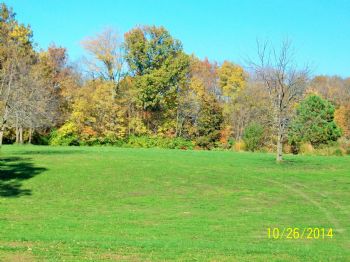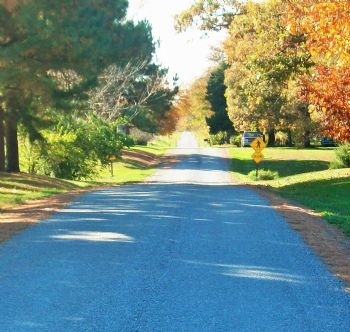 Now I'm heading back home.

The city gave me some signs they were going to get rid of that warns people to slow down because of the children I take care of. The signs don't always help they go racing through here at times...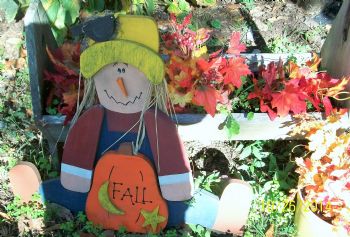 I'm home!

Now when I tell you I walked today you know where I go.

Thanks for walking with me!