| | |
| --- | --- |
| | GOLFCHICK2-0's Recent Blog Entries |


Wednesday, November 26, 2014
It's here. The first major Holiday of the "Holiday binge eating season". I have made a pledge to myself. It is a simple one.

I will NOT gain any weight between now and Jan 1st.

"But it's the holidays, give yourself a break?!?"

I work too hard every day to get healthy, lose weight and gain strength and muscle. Why should I sabotage myself? I know I'm going to eat extra. I'm not expecting to still lose during this period. I just don't want to lose any ground.

That "turkey coma" that everyone gets on Thanksgiving is not from the turkey. We eat turkey sandwiches every day and don't fall asleep at our desks. It is due to the fact that we over eat a ridiculous amount. And then, when we're about to bust, we add in pie.

The coma happens because your body is so overstuffed that it needs to shut down to properly digest the food we just shoveled into our mouths.

Am I going to eat so much that I can't move? No.
Am I going to miss out on pie? No.
Am I going to NOT eat my favorite TDay foods? No.

Think about what you put on your plate. Think about that first taste of Grandma's stuffing, Aunt Louise's eggplant Parm (Yep, extended Italian family brings in non traditional food!!), cousin Aaron's seafood casserole....

It's that first bite that brings back the memories. The first bite that tastes the best. So I will have one bite of everything and a little bit more of the things I like most.

So here's the deal. Just like every other day, I will practice Portion Control!!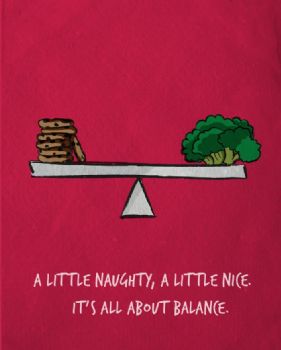 I don't need to put 3 cups of everything on my plate. Making a mound of potatoes big enough to show a 3D rendition of an alien landing strip is fine for the movies, just not for my butt! As a matter of fact, I may use the small plate for holiday meals.

I'm in charge of cocktails. I could break open the full fat eggnog. But instead, I'm going to do a nice low cal martini style cocktail and a pomegranate orange sangria.

I will work out in the morning and do extra exercise on Friday. Depending on the weather, I will probably go for a walk Thursday night as well.

Deprivation is not necessary and may lead to a crazy food binge. And that is no good either.

Some = Good
All = NOT good
None = NOT good

Here are is a nice link that talks the benefits of not depriving ourselves.

jillfit.com/2013/08/11/feel-less-dep
rived/

And there is the reminder. Thanksgiving Day is not Thanksgiving WEEK. Eat your one bigger than normal meal. But don't eat 3 giant meals four days in a row.

I will be smart about eating this Thanksgiving, because I am worth it!

















Friday, November 14, 2014
The stats are out there. Many people gain between 2-15 lbs (depending on the source) between Halloween and New Years:


Work Parties


Thanksgiving


Hanukkah


Christmas


Friend's Parties


Family celebrations (both sides)


New Years Eve


Travel (and travel eating! Lets face it, airport food, drive up window, very little is healthy)

So here's my plan: Get to January 1st and NOT lose any ground. What does that mean?
I will:
NOT gain weight
NOT lose strength
NOT sleep less
NOT forget my ultimate goals

I am also going to be realistic. Parties are going to happen. I don't want to miss out on the fun.

I'm NOT going to miss out on my favorite people/dish/cocktail
I'm NOT going to avoid situations that are fun. I'm not going to skip out on parties
I'm NOT going to lock myself in a closet for the next month and a half.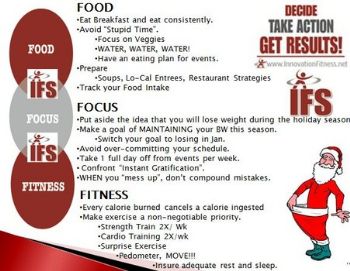 Here's the plan:
1. I'm going to weigh in Sunday morning, 11/16 and then Sunday morning 1/4/15, NOT between
2. Schedule my workouts, post a calendar on my fridge with Gym, HG training, walk routes
3. Bring healthy food to parties so I always have an alternative
4. Small bites! I don't need an entire plate full, even if it is my favorite
5. Alcohol, drink a glass of water between every drink, make better alcohol decisions
6. Don't just give up and restart in January. I know where I am now. I don't need to lose ground
7. On "non-occasion" days, eat better
8. Plan healthy snacks for travel days
9. Water, water and more water
10. Keep healthy (take vitamins and supplements regularly)
11. Get plenty of sleep
12. Be prepared to say "No, thank you." Being polite is one thing, being strong is another!!
13. Find some games to bring to parties so the main focus is not eating
14. Find an accountability partner, find a person who will support and not nag

Here is a Sparkpeople article: 10 Tips to Avoid Holiday Weight Gain:
www.sparkpeople.com/resource/nutriti
on_articles.asp?id=978&page=2
This article, '32 Science-Backed Ways to Avoid Holiday Weight Gain' is great! greatist.com/health/ways-to-avoid-ho
liday-weight-gain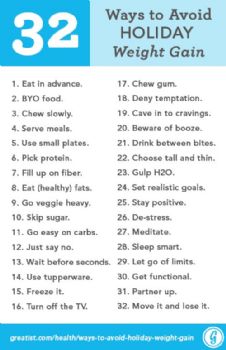 January 1st will be here soon enough. I'm already going to be battling with all the "Resolutioners" taking up space at the gym. I don't need to battle with myself too!

So there it is.
Make a plan.
Live my life.
Remember my Goals.
Keep it simple.







Friday, October 24, 2014
There it was, black and white. The numbers I told myself I'd never see again. EVER.

201

I told myself I'd never see any number over 200 again (I also said that at 180 and 190 BTW).

I should have recognized the signs and listened to my body. Pants getting tighter? Don't buy a size up, get back on track! Not sleeping as well? Don't keep lying in bed, get up and exercise! Breathe getting shorter? Don't blame allergies. MOVE!!

I got myself in a funk and I need to break out. I am the only one who can do this. I've been exploring this situation over the past couple of days. And I have come to a conclusion. I have been blaming myself for everything. And that is not healthy!

I just read an article on self blame. www.huffingtonpost.com/shannon-kaise
r/stop-blaming-yourself-for_b_5692105.
html

"No matter what, blaming yourself (or others) for situations keeps you unhappy because you feel like you have no control."

Blaming myself and feeling guilty for getting back to this position was only causing me to spiral worse and worse shape.

The fact is, I lost control of my life. I let that control slip out of my hands and I need to grab the strings and pull it back.

Identify the problem. Fix the problem.

Things I have been doing wrong:
*Making excuses
It's a holiday
I'm on vacation
It's a party
It's a Highland Games day
It's ... Tuesday
Whatever it was, it's just an excuse!
*Not measuring
*Not working out as much as I should
*Not paying attention to diet at all

Things I need to do right:


Stop making excuses! (Don't just gain the 10 pounds because it's "the holidays"!!)


Measure and Log your food. Every bite. Every lick. Every taste. (DO NOT skip logging on "bad" days!! I need those one's the most!


Go through your closet. Put away any clothes that don't fit right now. See how much you CAN'T wear. Get back into those clothes ASAP. DO NOT BUY NEW LARGER CLOTHES!!!


Exercise. Lift. Walk. Zumba. EVERY DAY. Incorporate yoga/stretching. Rest days are not "nothing" days, they are light days.


Make a plan. USE the plan. Live the plan.


Give yourself a break. When you mess up for a day or a meal, don't let it break you!


And the most important thing on this list. I need to go to the doctor and have check up. The works. Hormones, cholesterol, thyroid. And, I need to talk about possible depression. That could be a cause for the funk that I am in.

Here are several other articles on Self Blame, and how to break out of that cycle:
psychcentral.com/blog/archives/2013/
10/25/the-self-blame-game-an-obstacle-
to-change/
www.forbes.com/sites/alicegwalton/20
12/06/06/oh-the-guilt-the-neurobiology
-of-blaming-yourself-for-everything-wh
en-youre-depressed/
studentsagainstdepression.org/unders
tand-depression/how-depression-works/s
elf-bullying/
www.self-compassion.org/test-your-se
lf-compassion-level.html

I can do this. I will do this. I am worthy.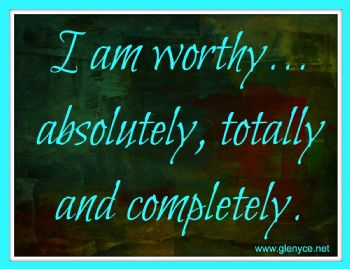 Thursday, September 25, 2014
I started participating in Scottish Highland Games 3 years ago. I compete in the Masters class for Women. (*please note, Masters means 40 and older) Last year, it was announced that the World Masters Championships would be in Scotland... SCOTLAND!!! So many of my friends were planning to go.

I was just thinking that I'm really not good enough. All I will do is get in the way of those better than I am.

Well, my friends convinced me to sign up. And then to extend the trip to a 3 week long "trip of a lifetime" style trip. We went to the Highlands. Islay, Skye, Orkney and all points off the beaten path. We saw castles (still lived in and totally wrecked), standing stones (the power!), fairy pools, waterfalls, cairns, prehistoric villages, distilleries, battle sites and a few pubs.

And then it came time to throw. Shoulders back, head up, kilt on, I went to the field.



Flashback to a year ago... Fall of 2013. The end of last season, I was hurt. My back was out. I couldn't sit, I couldn't stand, I could hardly walk some days. Several months of chiropractor, building and strengthening low back and core. I was 4 months behind in training before I even got started.

I started with a new trainer who didn't know the Highland Games, but he did know the recovery process. We worked on overall strength to begin and slowly built to strength and speed. But I was behind and getting behinder (yeah, I meant that!) where I wanted to be in my training.

I was training to throw with World Champions, Record Holders, former high school, college and advanced level athletes, from ALL over the world. And then there was me. The fat girl in high school who always was picked last for team games.

I had to throw in 8 events. My goal, even from the beginning, was to not be last in all of the events. I knew, just KNEW that I would be last overall.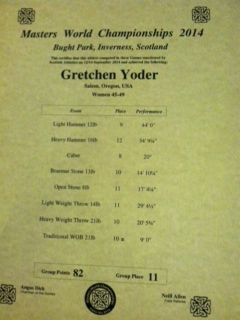 Not only was I NOT last. I was only last in ONE of the 8 events. And that was only by 1/4 of an inch. I was one point away from 10th. I picked the caber all 3 attempts. Didn't turn it, but I picked it ALL #!! And it was a beast (15 feet, 62 lbs.), at least by my standards!

As much training as I do, as much work I do on my attitude, some days it's hard to quiet the girl I was 30+ years ago. I AM NOT her any more.

I am strong
I am healthy
I am worth it

And these Women are AMAZING!!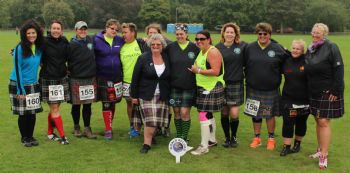 Training for WMC 2015 begins today.
NO EXCUSES!!






Tuesday, March 18, 2014
I am a Scottish Highland Game athlete. I am working on gaining strength right now. I am also working on losing the gut that I acquired over last season.

It is a difficult task trying to lose weight. It is even a more difficult task trying to balance losing fat while gaining muscle.

I. Am. Frustrated.

I'm doing all the right things. I'm eating better. Lifting more. Challenging myself daily. And the scale doesn't budge. This has been over 3 months, so it's nothing new. I only weigh in once a week if that so I'm not expecting a miracle here! My clothes are getting tighter. So it's not like I'm losing size.

I'm NOT giving up. I'm NOT giving in. I WILL fight through this and I WILL succeed.

Every once in a while, a silly picture pops up that resonates with me. This one hit my facebook feed today.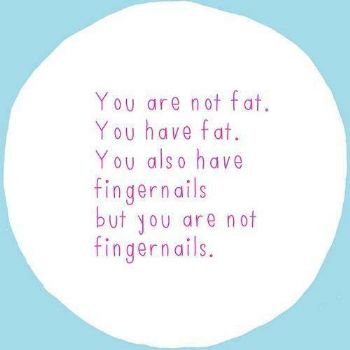 Stand back. Refocus. CALM DOWN. It's a process, not an event. It will work.

Fighting the fat every day. I will use the anger to lift more and melt the offending fat off my body. I will NOT go back to the old habits of eating my frustration.

Spark on!!
Gretchen



1 2 3 4 5 6 7 8 9 10 11 12 13 14 15 16 17 18 19 20 21 Last Page

Get An Email Alert Each Time GOLFCHICK2-0 Posts