Thursday, September 04, 2008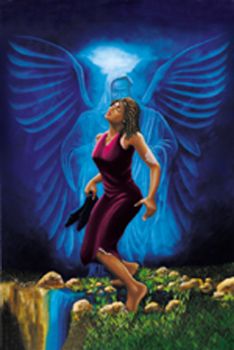 1. USE A PIECE OF EXERCISE EQUIPMENT DONE.

.
2. READ NEEDED BECK CARDS DAILY. DONE

.
3. EAT 5 FRUIT/VEGGIES DAILY. DONE

.
4. READ A CHAPTER OF BECK ON THE WEEKENDS. NOT HERE YET BUT I WILL DO IT ON THE WEEKEND.

.
5. NO AFTER DINNER EATING (EXCEPT A LITTLE PROTEIN TO AVOID A SUGAR DUMP) I WENT OVER BOARD WITH THIS ONE. SO

.

STILL A PRETTY GOOD DAY. I WAS ALSO IN CAL RANGE AND I HAD A GREAT WORKOUT WITH AEROBICS. I MAY HAVE OVER DONE IT A BIT. IT FELT LIKE MY HEART WOULD JUMP OUT OF MY CHEST. (NO CHEST PAIN OR ANYTHING LIKE THAT) STILL LACKING ENDURANCE WITH AEROBICS. TWO MILES IN 30 MIN MAY BE TOO MUCH. WHO KNOWS???? I WILL HAVE TO KEEP MONITORING MYSELF. ONE MILE BARELY MAKE ME BREAK OUT INTO A SWEAT.

. I WILL PLAY THIS ONE BY EAR. IF ANYTHI9NG HAPPENED TO ME MY HD OR KIDDOS WOULD COME AND SEE ABOUT ME

I WILL SEE THE DOCTOR IN DECEMBER I WOULD LOVE TO HAVE LOST 10 POUNDS BY THEN BUT THIS IS STRETCH. INSTEAD I WOULD LOVE TO BE 5 OR SIX POUNDS DOWN. I'LL TAKE WHAT I CAN GET THESE DAYS