| | |
| --- | --- |
| | GIJADE's Recent Blog Entries |


Thursday, June 30, 2011
I am excited to start my Atlanta Run tomorrow.
I took "before" photos last night... ugh. I've already been back and active on SP for over a month and I feel like I look the same, at least when I look at the pictures. But I know by the way my clothes fit that I'm toning up, thining out, and even standing straighter.
I'm not posting photos until there's a definite difference in the "after," though.

But I will be taking photos from the same angles with the same clothes. Probably after every 89 miles (why 89? haha, I like randomness. Because the whole "trip" is 890 miles, so that'll be after every 10% of the run is done. (DONE.)

It'll be like a scrapbook of shapes I never want to look like again.
Also, I realized that mirrors reflect our self images, but so do cameras. Cameras accenuate what we HONESTLY, TRUELY don't like about ourselves. It's like someone really cruel took a permanent marker and drew arrows to all the parts of my body I hate. And that really cruel someone is myself.
But, like I wrote yesterday, the shedding and shredding of those self-hating ideas starts tomorrow (and in a way, already, since I'm accepting my defeatism in myself and challenging myself to overcome it).

Along the way, along the 890 miles, I'm going to reveal 890 lies that I've told myself and believed. These will be about body image, about relationships, about my future, about my failures, my successes and life in general. Mainly, they will be about me. And that's okay. I hope to share most of them as an inspiration to others and a reminder to me that who I am (going to be) at the end of the run is not the same girl that started the run. Wait. That's not what I mean.

I'm going to be the same girl. But I won't be hiding behind (intentionally or unintentionally) a facade of lies.

I am also (trying to) not going to expect anything out of this Atlanta Run. I don't have a goal to lose 3 inches on my waist by the time I get to Nashville. No, no, no.
My only EXPECTATION is that I will finish. And then I expect to feel really GREAT about myself. That's it.
There's no other goal behind this challenge except to prove to myself that I can.
I'm not doing something heroic like raising funds for charity or trying to bring awareness to the dwindling rain forests.
This is just about me.

This is the first lie, of course, that I tell myself. That it's not okay to do things "just for me." That's so selfish, I used to tell myself. NOT ANYMORE. Lie #1, you're outta here!
That being said, of course, it's perfectly okay to do things for others. I don't plan to make EVERYTHING in my life about me. But it's okay to have something just for me. JUST. FOR. ME.

Last night, I pampered my feet a little bit. Because they hurt, and because I know that upping the mileage I hit every week is going to make them hurt worse.
I am so grateful for the ability to MOVE, though. So grateful to God that I can run.

Onward.
Hooah.

jb
Current day/Days left/Miles tracked/Miles left
0/144/0/890




Wednesday, June 29, 2011
I ran my challenge idea by my boyfriend.

At first he was all in ("And, by the way, I don't plan to lose.") until he did the math.

Then:
"I'm not going to sign myself up for what I view as a death march of sorts. It seems highly unrealistic that I would complete that."

:(

Sometimes, I don't think he thinks about what he says before he says it to me.
Highly unrealistic.

At first this really upset me... like, maybe that is too much... I still hate running... 890 miles... 6 miles a day... that's a lot of work...

Then I realized!... am I going to quit on myself, too? He may have quit before he began (which, is fine, it's my challenge), but I do not have to quit.

So here's to proving him wrong, to proving everyone wrong, to shake the bad attitudes, to make people rethink how they see me... and mostly...

HERE'S TO NOT CARING ABOUT ANY OF THAT.

This isn't about anyone else. Quit making it about everyone else. This is about ME!

Also, my best friend is probably not joining up either. Acceptable.
Neither my boyfriend nor my best friend are as invested in this as I am because I came up with the idea and it's my challenge.

890 miles. 1 step at a time.
I'm going to not only make it HIGHLY REALISTIC and POSSIBLE but I'm going to make it ACCOMPLISHED.

DONE. WON. FINISHED.
ACCOMPLISHED.

At the end of this... come Dec 30 (like my goal) or later (or earlier!) in 2012, I can say that I set a goal... A HUGE GOAL... A WONDERFUL, SPECTACULAR, AMAZING "HIGHLY UNREALISTIC" GOAL... and... I'll be able to say......

"I DID IT!"

I'll be able to say that I set my sights on something (besides a target through the sights of my M4 or M9), and I got it. And I don't care who else is proud of me because I'll be proud of me.

I always say I never take anything personally, but I always do take it personally.
Here's an end to that.
Each step (each mile), I'm going to shed a bad image or attitude I hold about myself. Not only will I prove everyone else wrong, I'll prove myself wrong. Those past ideas I used to keep of myself... no longer true. Not a new me. Not a revised me. THE REAL ME that I've been hiding behind a facade of bad names, bad attitudes, bad images, bad days, bad songs, bad thoughts... that I've said to myself.

ENOUGH!

This is not about weight loss.
This is not about fitness.
This is not about the ARMY or Uncle Sam.

This is about challenging myself and doing it.

I don't need to compete against my boyfriend or best friend (though it would have been fun and motivating).
I need to compete against the old ideas I keep of myself. That is enough motivate for me.

Current day/Days left/Miles tracked/Miles left
0/144/0/890

I start shedding and shredding old ideas Friday.

ONWARD TO GREATNESS.

Hooah.

jb





Tuesday, June 28, 2011
I have a great idea! I'd even like to take full credit for it, but I'm sure I've heard of this somewhere before.

For my own personal challenge, to keep me motivated and on the treadmill when I need to be...

I'm going to run to Atlanta. Not literally. Just the mileage.

It's 890 miles (the way through Indianapolis) from her to Atlanta. At first, I wanted to get that all in by the time we leave for the trip down there at the end of August, but that'd be about 18.5 miles a day. Uh... no thanks.

If I get in 6 miles a day, though, I can do it in 149 days.
July 1 to December 31 is 184 days... so cutting off most Sundays and days that I have other obligations (ARMY field weekends ugh, and dates with the boyfriend), I have 144 days that I can run between July 1 and December 31... I'll have to make up those missing 5 days and 35 miles somewhere along the way.

So I'm going to need more time at the gym. Also, because the most I ever run is around 3 miles, I'm going to start slowish and walking will count, at least for the first month or so. That means I can log some of these miles outside too, which is more "authentic" anyway.

I have a US map that I'll be tracking my journey on, too. It will all be very motivating (I hope).

Maybe my boyfriend and I can race down there. That might help. Or it might make me mad when he gets to Indy before me! Haha.

If anyone wants to join in and run somewhere with me, that'd be great. We can motivate each other (like we already do!) and "see the country." LOL

Current day/Days left/Miles tracked/Miles left
0/144/0/890

This morning, I did my strength training and watched a woman who wears the same thing to the gym every morning use incorrect form on some floor mat exercises. Yeah... ok. I don't know what to do in circumstances like that. She's going to hurt herself, but who am I to tell her the right way? She's way more fit than I am...

I signed up for DailyBurn.com yesterday. I know SP has everything, and I love it... I was just looking for challenges and they have some free workout plans that I want to follow, at least for cardio. I'll let you know how that works out.

Onward.
Hooah.

jb

See you in Atlanta. :)





Monday, June 27, 2011
I've been working on finishing up my menu for the week all morning (inbetween work packets of course). I learned a few things last week with my menu, but it's not as easy to apply these lessons to this week's menu as I thought it would be.

I know I crave protein when I get home from work around 4 pm, but there aren't a lot of super appealing snacks that fit that bill. I don't just want to eat a handful of shredded chicken. But I know that peanut butter has protein and so do beans... and I used to eat turkey slices spread with cream cheese and rolled up.

Also, I don't know where I found this recipe, and if I wrote about it in this blog yet, but mix about 2 tablespoons with 6 ounces cream cheese and a sprinkle of brown sugar. This is the best veggie dip I've ever had. It's a little sweet, has that protein, but it's also creamy. Let the cream cheese sit at room temperature for a bit so it's easier to mix.

Those changes will be incorporated into my menu this week. I'm also struggling with planning for this coming weekend. I know my boyfriend and I are going out for pizza Friday night, but I don't know about the other meals. I'm going to plan 2 breakfasts, 1 lunch, and 1 dinner for the weekend and be flexible about it, since we don't have our plans cemented yet. We might be going to a baseball game.. which I'm excited about, but I know t here are not many healthy choices there... which means I have to sacrifice early in the week to prepare for that.

All this menu planning and once-a-week grocery shopping like a real adult is really trying for me, but I'm doing it and I love the results.

I went back to Stage 1 for a while, and last week I moved on to Stage 2 (again). So right now I'm going to refocus on measuring all my food... starting tonight. Since breakfast and lunch were already put together before I thought about it. (See, conscious decisions...) I'm hoping I work through Stage 2 and get to Stage 3 this time.

But I'm still looking for a real challenge. I already have my goals (weight loss, fitness, body fat percentage). I don't have something that is ultra motivating, though. My boyfriend doesn't need a challenge to get to the gym and lose (incredibly fast), so I can't compete against him. I do compete against my PRs from the previous week during cardio (now that I have an awesome paper tracker) and weights during ST. It's still not enough.

I put in a new goal of 15 miles a week on the SP fitness tracker. I think I will blow by that this week. Next week, I'll re-evaluate that and probably up the distance. I usually run 3 miles a day except Fridays, and on Thursday I do at least 3 miles on the elliptical (which doesn't count on the mileage tracker, so disregard). I guess, 3*6 is 18, minus 1 mile per Friday and Saturday is 16 miles. Maybe I can make this my challenge.

I hate waiting until a mark date (like July 1) because I want to do things NOW and have them NOW. But really, honestly challenging myself might take a few days of planning and strategizing to come up with something good. A mileage challenge? A speed challenge? A gym challenge?

I might also go to a class at the gym this week. That'll torch calories that I'm going to eat this weekend. And maybe keep me motivated. I already go to the gym every morning (except Mondays.. which is in the afternoon), so that'll be a two-a-day plan.

Maybe my challenge can be something with going to a class once a week. Nah... I need something numerical and accountable.
Look for that sometime before the end of this week. And maybe some of you that read this usually will join in. Any ideas, throw them my way.

Onward.
Hooah.

jb




Sunday, June 26, 2011
Great weekend. A lot of relaxing (as it should be), a lot of stressing too (ah!) about things beyond my control, some tears, but 98% happy and great. And if not for the tears, the good would not be as sweet.

I'm in the process of finishing up my menu for next week.

Next Sunday is my boyfriend's and mine anniversary. :) So happy about that. We're going to a wine tasting and fireworks (how lucky that we always have fireworks on our anniversary weekend because it's the day before Independence Day?). 3 years on the 3rd. I'm still looking for ideas for gifts, though we never officially exchange anything.

With that on the horizon, I have to be extra conscious of my dietary and fitness decisions during the work week so I can indulge a little bit on the weekend. I was actually 3 minutes short of my cardio minutes goal this past week (how? I don't know.. I mean, clearly, I know, but I thought I'd make it). I surpassed my caloric loss goal, though. I don't know which one is more important in the long run (establishing healthy habits of 45 min/6 days a week... or losing more calories right now).

After my run Saturday morning, I hope to continue the trend into this work week. I'm going to do strength training Monday, Tuesday, and Wednesday... have a non-run day Thursday and no ST. I hope that makes me a little less sore on my 2MR on Friday morning. Maybe I'll hit the gym Friday after work, too, because I might not have time on Saturday, depending on how our road trip plans pan out. Excited!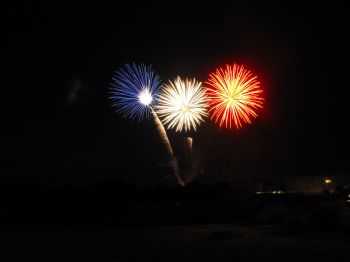 Onward.
Hooah.

jb



First Page
1
2
3
4
5
6
7
8 9 10 11 12 Last Page

Get An Email Alert Each Time GIJADE Posts